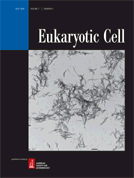 May, 2008 (grad student Henry Otoo)
March, 2010 (Collaborator Aaron Frank)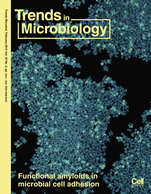 Feb., 2012 (grad student Cho Tan)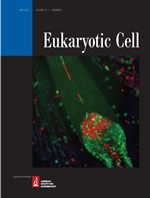 May, 2013 (grad student Michael Bois)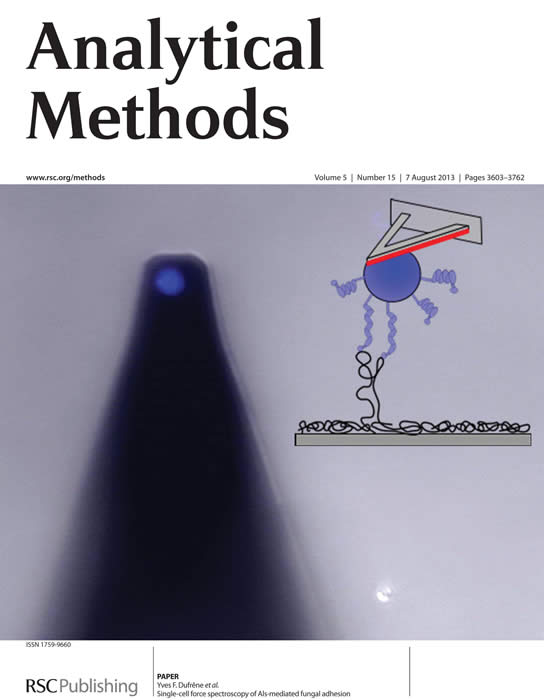 July 2013 (collaborator David Alsteens)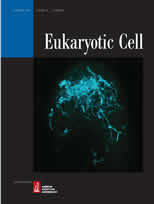 September 2014 (undergrads Sasha Filonenko and Hazel Richards)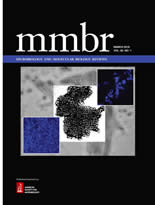 March 2018 (Desmond Jackson, Rachele Rameau, Roland Hosein, and Yang Lin)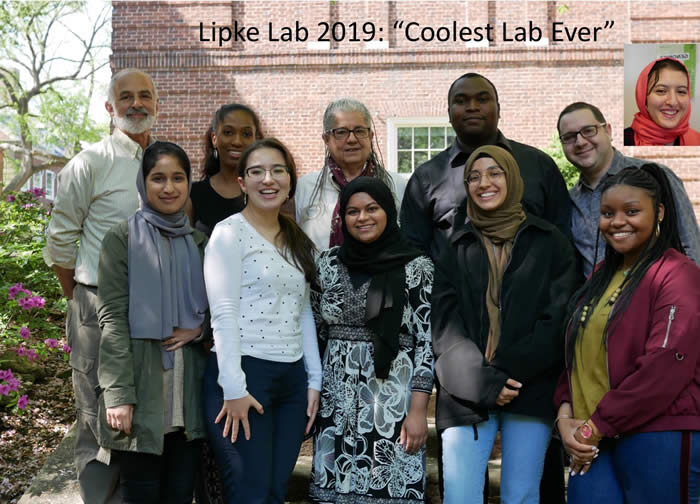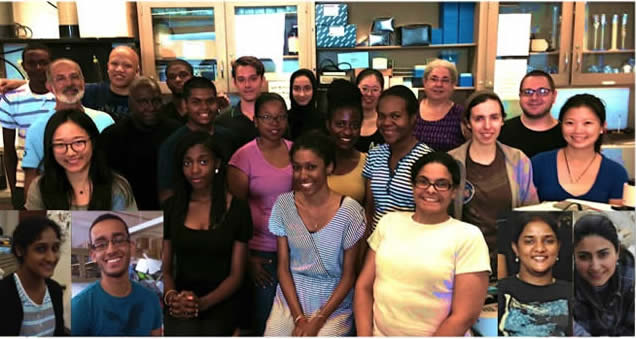 Read about us in a recent profile
Research Interests
Our interests include structure and function of cell adhesion proteins that mediate pathogen-host interactions and biofilm formation. We have recently discovered that formation of protein amyloids is a critical step in these processes. Together with our collaborators in biophysics and medicine, our work highlights these functional amyloids: formation of 2-D amyloid patches on the cell surface actually activates cell adhesion. Here is a paper about how we got here. Thus, these proteins act as MOLECULAR SWITCHES that respond to shear force in the environment. Subsequently, these amyloids modulate immune responses in host-pathogen interactions. We use molecular biology, protein chemistry, spectroscopy, and bioinformatics to study domain structure and activity. We also study biogenesis and evolution of fungal cell walls and their role in disease. These studies in genomics and bioinformatics aim to identify specific genes as potential targets for antifungal drugs.
Educational Interests
Student-centered active learning is much more effective that standard lecture-and-regurgitate format, so my courses center around readings, with student commentaries and presentations being major parts. I also have a long-standing commitment to help to redress the under-representation of minorities among scientists.
Mentoring
A key to success in any field is mentoring. We work with potential mentors and mentees at all levels to set up mentoring programs that lead to success and career advancement. Our experience was honored with the Am. Soc. Microbiology 2018 Hinton Award for diversifying the field of microbiology.