Ryan P. Murelli, Ph.D.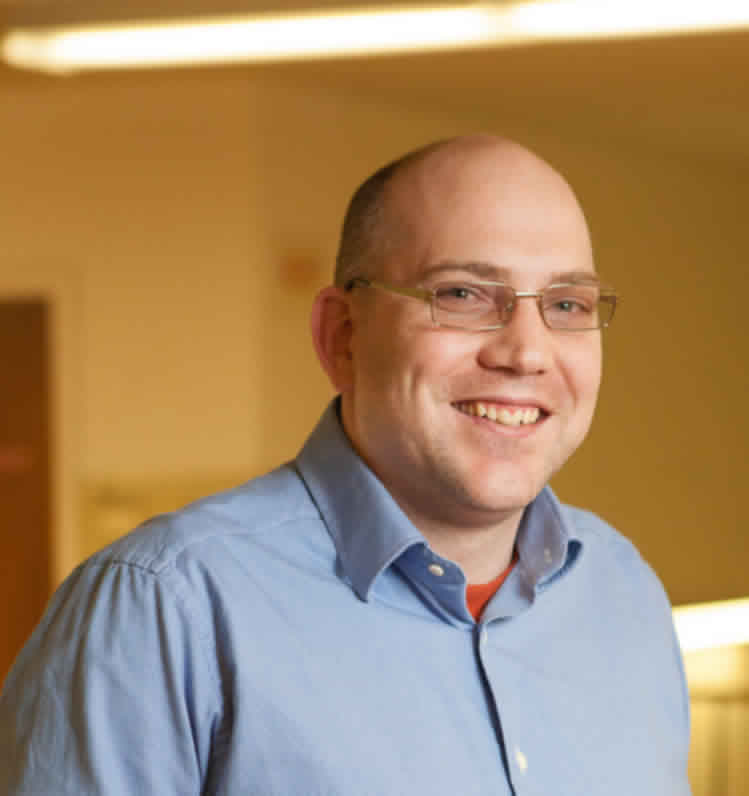 Interim Department Chair, 2023-present
Professor, 2019-present
Associate Professor, 2017 - 2019
Assistant Professor, 2010-2017
Department of Chemistry and Biochemistry
Brooklyn College of the City University of New York
Joint Appointments and Positions at CUNY Graduate Center
Member of PhD Program in Chemistry, 2010-present
Chair of Organic Subdiscipline, 2017-present
Member of PhD Program in Biochemistry, 2019-present


B.A., Hamilton College, 1998-2002
Ph.D., Boston College, 2002-2007
Postdoctoral Research, Yale University, 2007-2010

Biography: Ryan was born in Torrington, CT and attended college at Hamilton College in Clinton, NY. Starting in the summer of 2000, Ryan was given the opportunity to work in the lab of his organic chemistry professor, Dr. Ian J. Rosenstein, where he worked on stereoselective radical processes as well as the development of molecular probes for studying radical clock mechanisms.

He went on to graduate school at Boston College, where he joined the lab of Dr. Marc L. Snapper and worked on several projects spanning methods development and total synthesis. During his time there, he developed a synthetic route to the anti-inflammatory natural product cacospongionolide B and a series of rigid analogs. He also studied diazotransfer reactions with ruthenium metathesis catalysts and developed synthetic methods employing these in concert with the metathesis reaction. He finished his doctoral dissertation in the summer of 2007, and moved on to begin a postdoctoral position at Yale University.

At Yale, he joined the lab of Dr. David A. Spiegel, who at the time was just beginning his independant career. There, Ryan applied his synthetic chemistry background toward a series of projects devoted to understanding and manipulating biological processes. The most fruitful of these projects was the development of a bifunctional molecule capable of templating the human immune system to target prostate cancer.

Ryan has been at Brooklyn College since 2010, and he also holds a joint appointment in the PhD program in Chemistry at the CUNY Graduate Center. His research interests lie at the interface of synthetic organic chemistry and medicinal chemistry. The lab has a particular interest in the use of tropolones as lead targets for drug development, which have benefited from a wonderful group of collaborators with complementary interests. In addition, through this work his lab has developed some broader interest in oxidopyrylium cycloaddition chemistry.