One of the interesting museums in Scotland is in East Kilbride and is known as the Museum of Scottish Country Life. National Museum of Rural Life. This interesting museum contains a number of exhibits about rural Scotland and contains a historic working farm of about 1950.
The National Museums of Scotland along with several partners, developed the National Museum of Rural Life from The Museum of Scottish Country Life. (see below the "floor plan" of the earlier museum).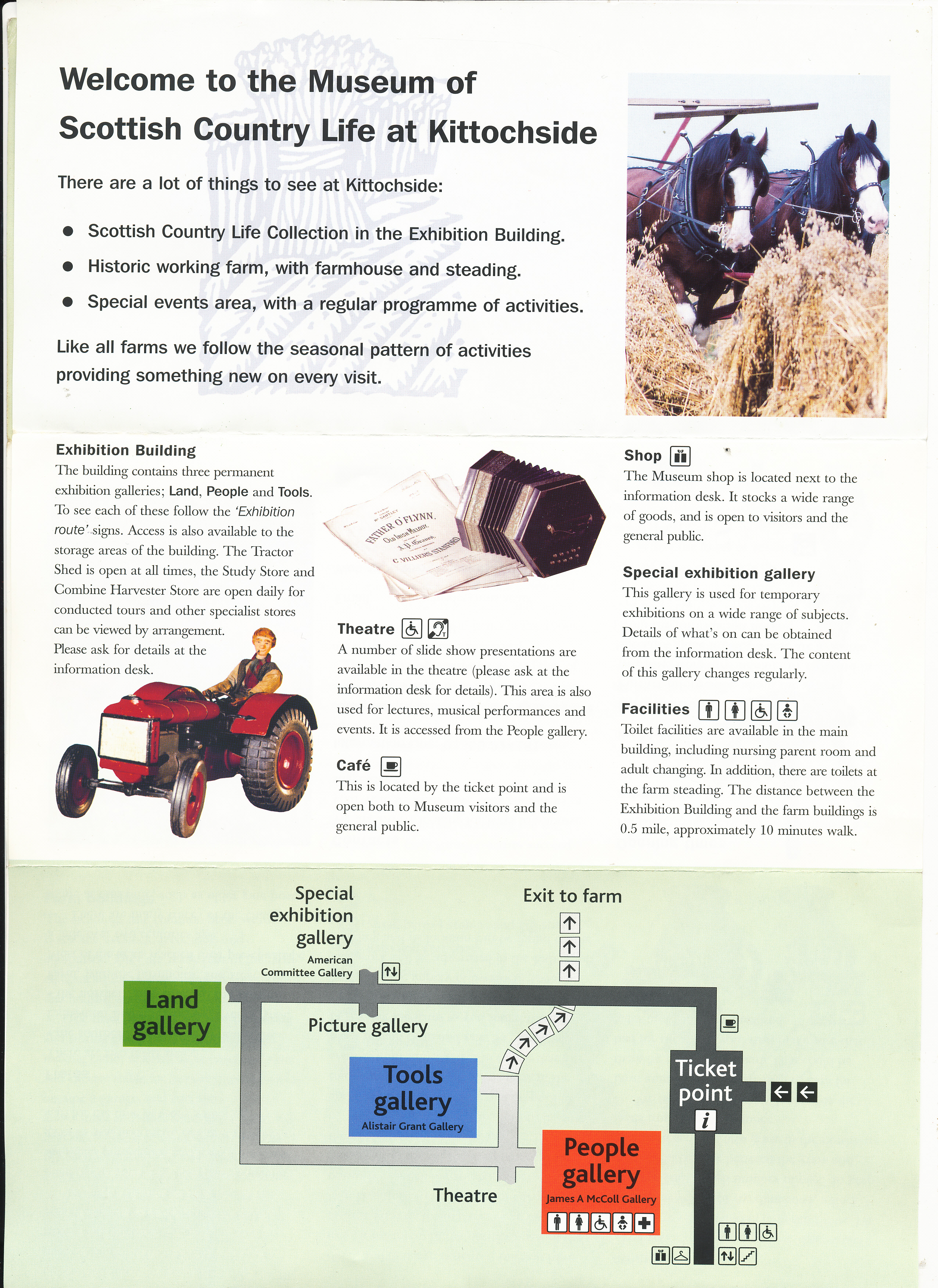 The Museum of Scottish Country Life
Located about 40 minutes by bus from the St Enoch Centre, Glasgow using the #31 First Bus to Stewartfield Way, making it fairly simple to get to the museum by public transportation. Train travel is an option, but leaves the visitor about 3 miles from the museum so additional transportation is needed.
Farming of both of plants and domesticated animals, has been a major source of food in Scotland and has impacted the country in many ways. Three hundred years of farming have had an impact on the Scottish countryside. As the technology changes so have the techniques used in farming.
The museum has many activities for children during the school holidays. Watching farm animals is always fun for children and adults alike. So in addition to being able to see haw cows are milked, there are pigs and chickens and other animals. A science center lets visitors explore the scientific part of farming.
For mechanically oriented buffs, the museum boasts a fine collection of tractors.
There are special events on many occasions Christmas being one of them. There is a Christmas Fair and Foal Show complete with an appearance by Father Christmas.