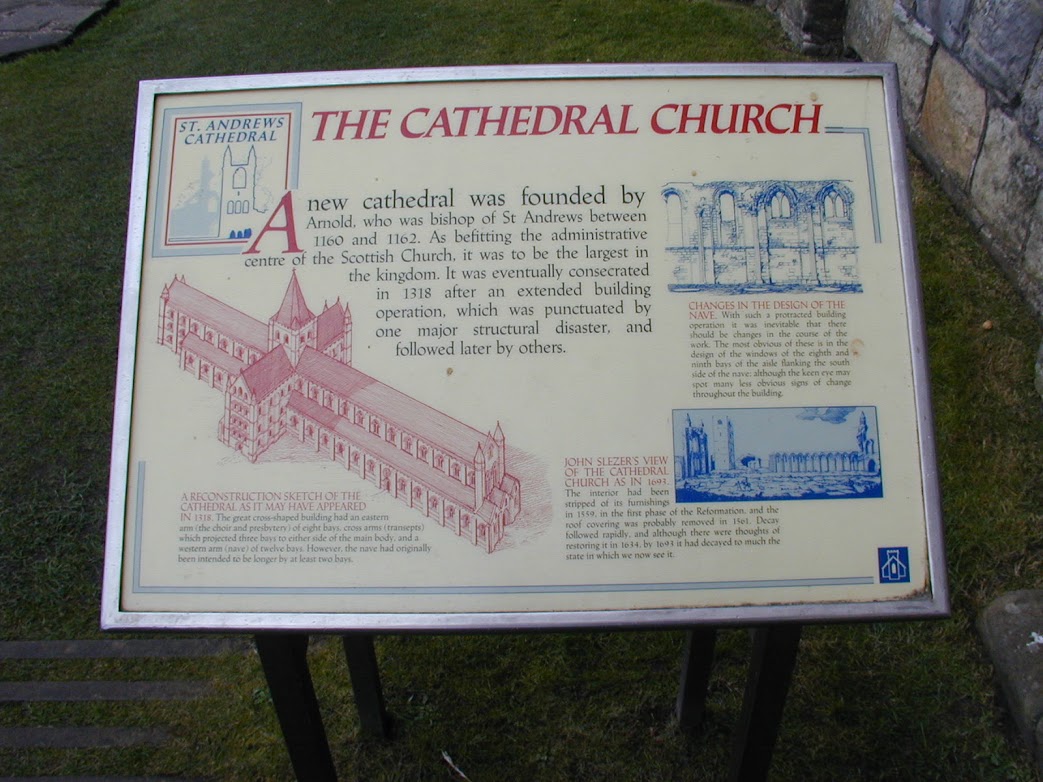 The Cathedral Chursh plaque
The Cathedral of St. Andrew (or St. Andrew's Cathedral) is located in St. Andrew's in Fife. Built as a Roman Catholic Cathedral in 1158, it now is a ruin, a shell of its original self.
The first part of the Cathedral built was St. Rule's Tower, although there appear to have been other monastic orders living in the location from about the 8th Century. St. Rule's church was built there in in the early 12th century, but only the main tower remains.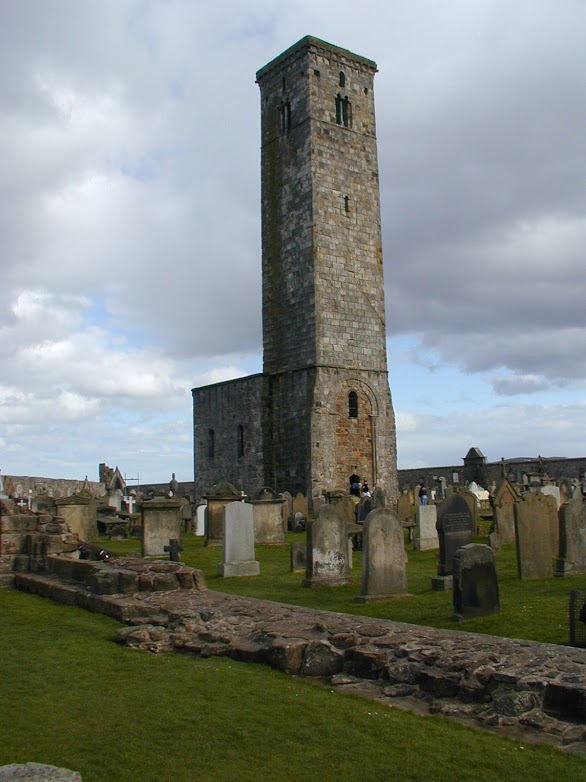 St. Rule's Tower
As the St. Rule's community grew a larger structure seemed necessary and so work on a larger space began. It took until the 13th Century before it was finished and it was not consecrated until July 5, 1318, when Robert the Bruce was present.
Its size must have amazed the pilgrims of the time – nearly 700 hundred years ago. Even today the ruins are awe inspiring. The length was about 390 feet (119 meters) and its width would have been about 170 feet wide (51 meters). It stood about 100 feet (30 meters) high. At that size it appears to have been the largest church ever built in Scotland.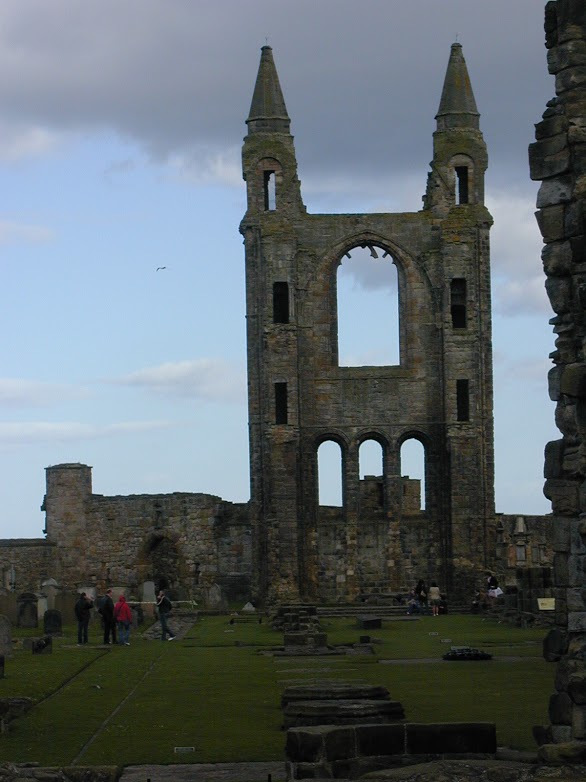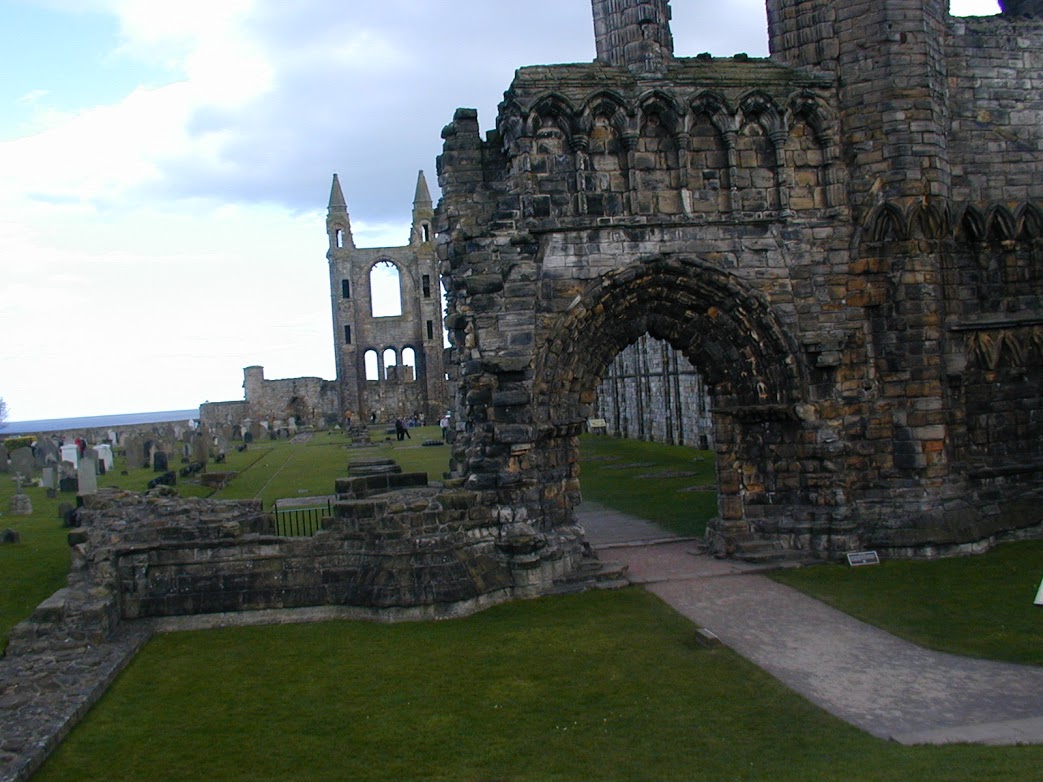 The church closed and abandoned by 1561 when the Scottish Reformation had taken hold in Scotland. The roof was taken away and the cathedral basically became a stone quarry.
The area now is under the stewardship of historic Scotland and more information about the Cathedral can be found at: Visit Scotland.