OFF THE BEATEN PATH
DUNSINANE HILL
"Macbeth shall never vanquished be, until
Great Birnam wood to high Dunsinane hill
Shall come against him."
William Shakespeare Macbeth Act IV Scene 1
About 60 miles north of Edinburgh and about 10 miles NE of Perth stands Dunsinane Hill, (pronounced almost as though it were "done sinnin' with the stress on "sin") on which there are the archaeological remains of 2 forts. Whether either actually belonged to Macbeth is debatable. Although the site has been known for many years, in the 1800s antiquarians did irreparable harm to the site with little knowledge being gained from their destructive behavior.
Although the Shakespeare play has this as the place where Macbeth was killed, it was not. His death took place in Lumphanan not too far from Aberdeeen.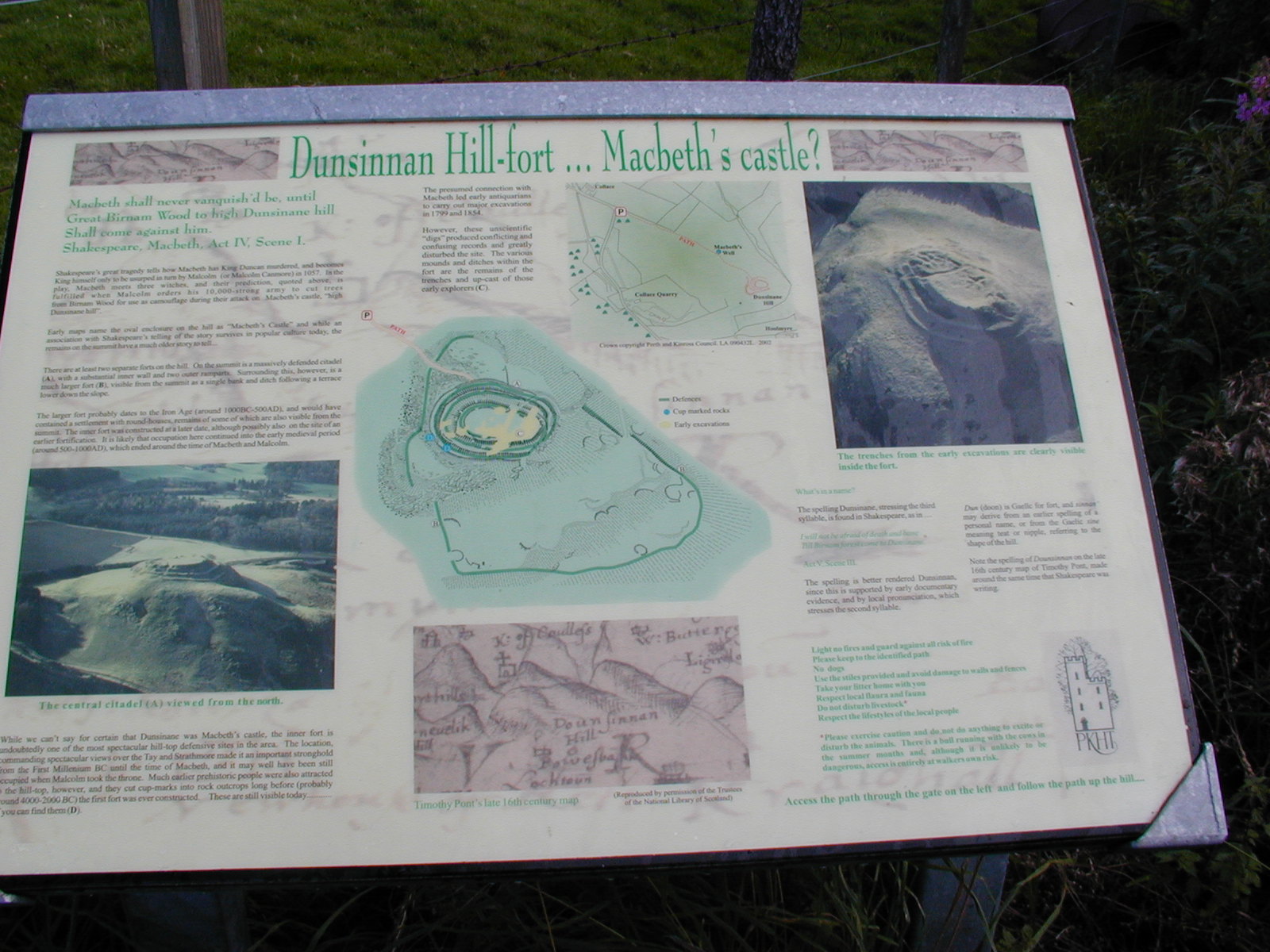 A part of the signage showing the hill and central citadel from the north. Its fortifications are still clear.
Some views from the top of the hill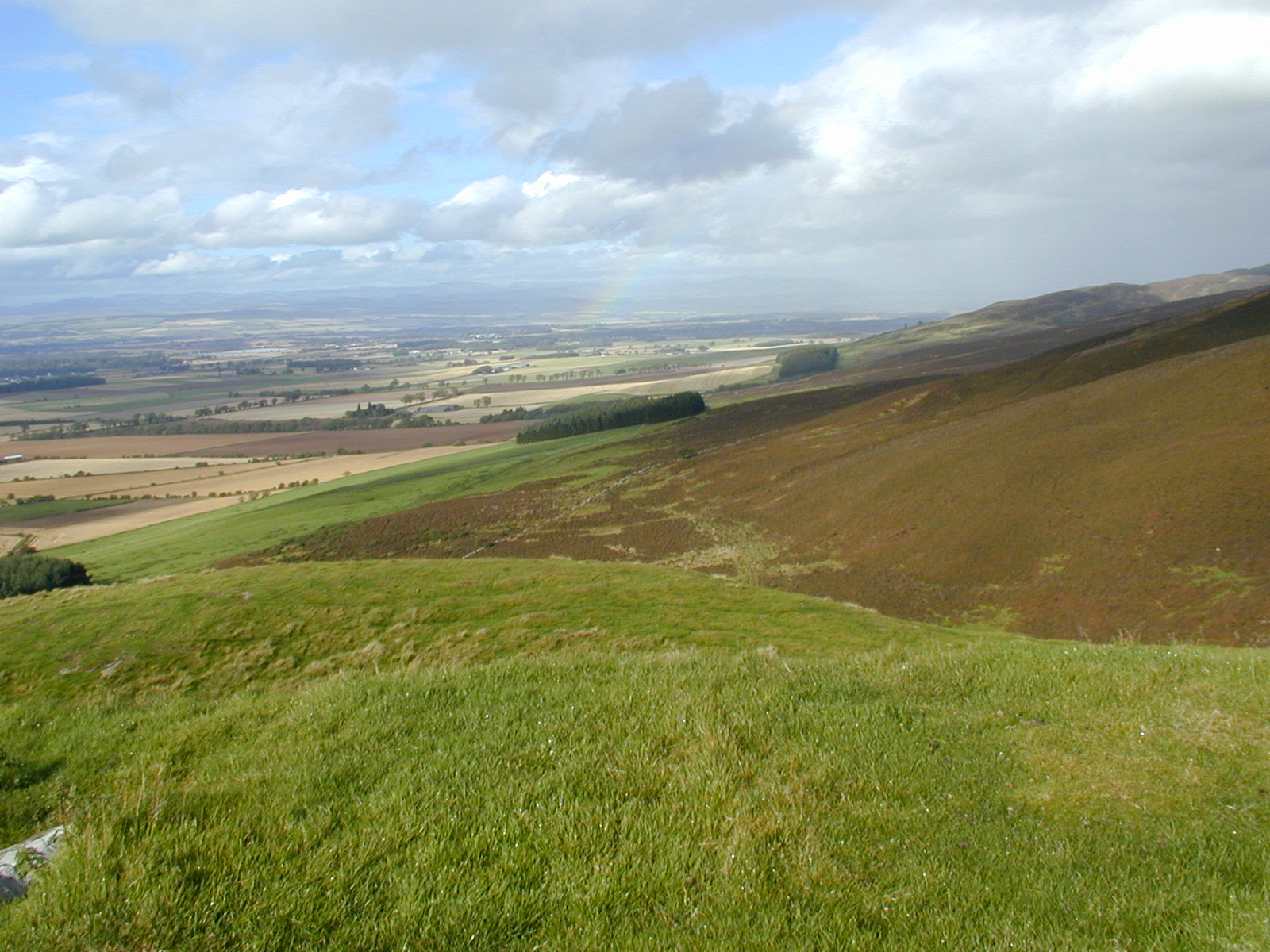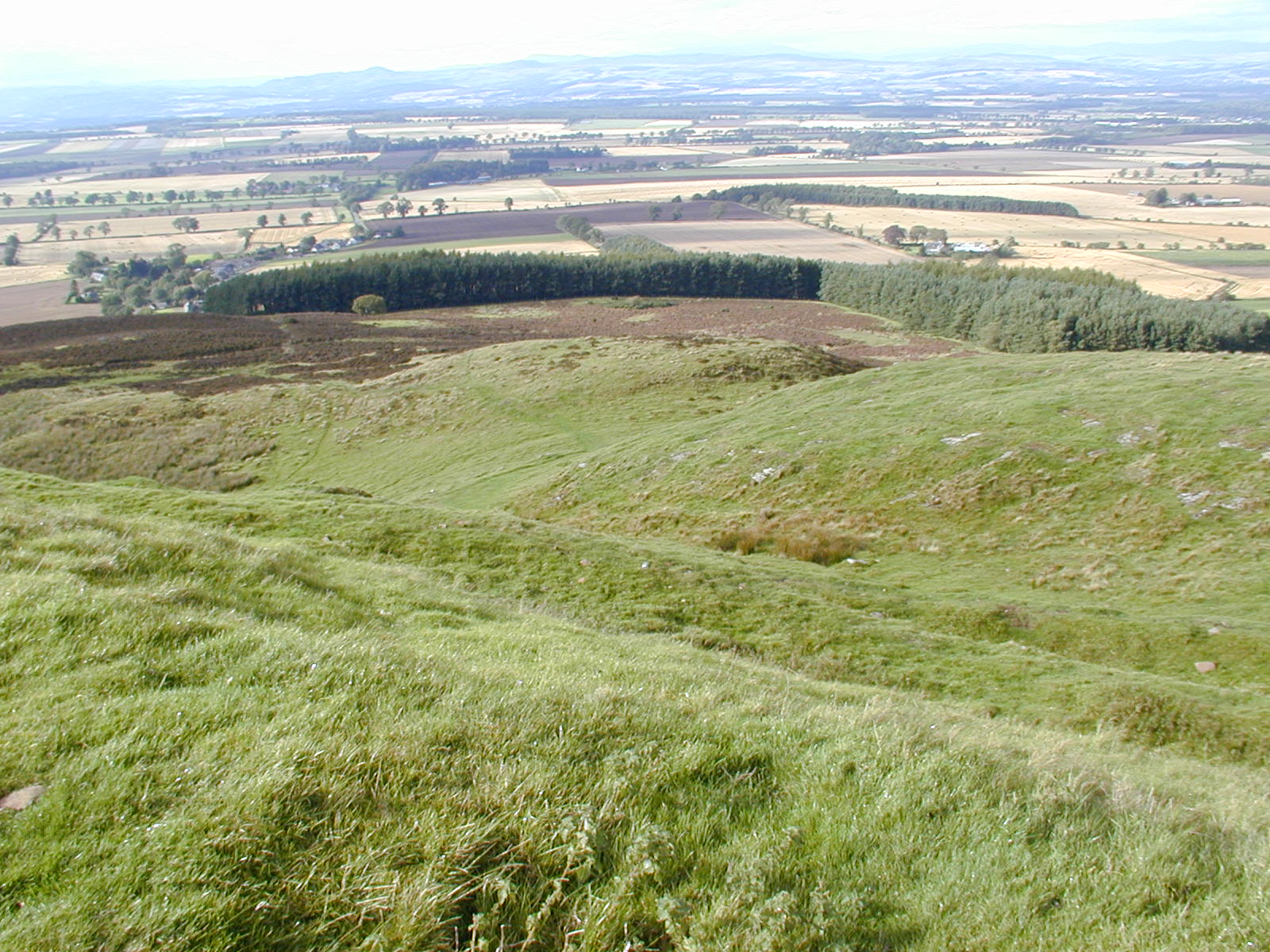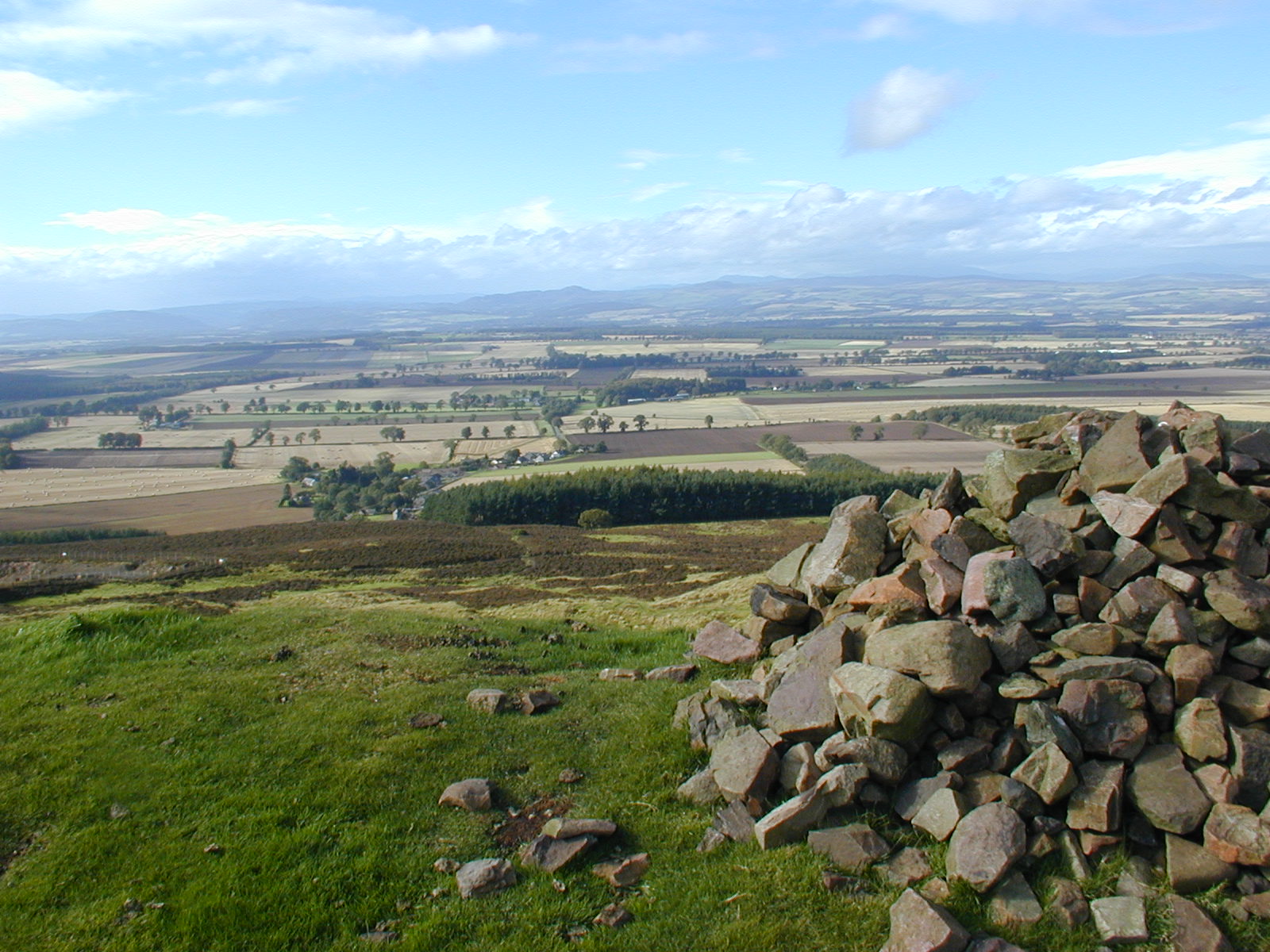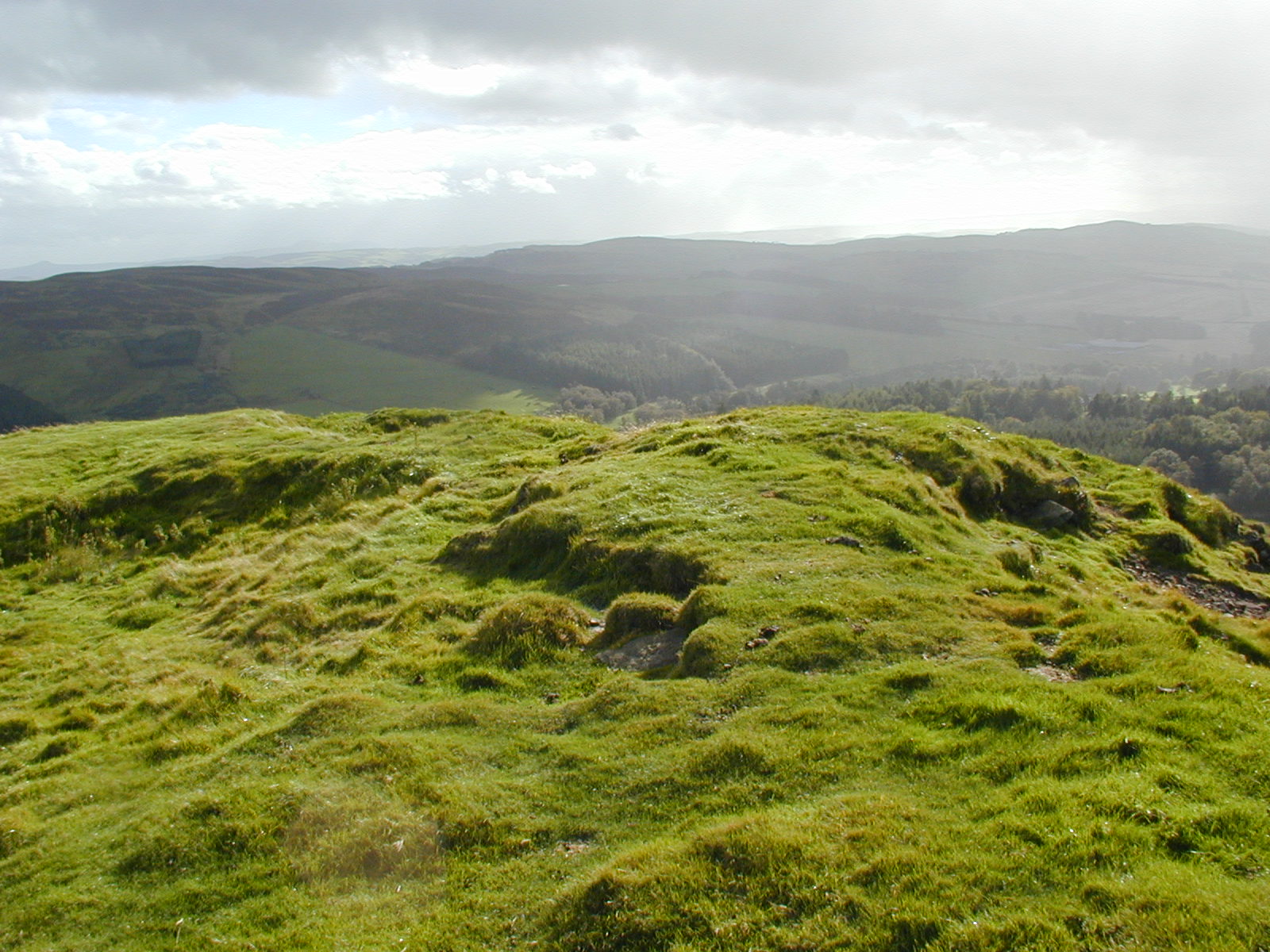 Historical archaeologist Dr. David Caldwell, examines some of the Hill's topography: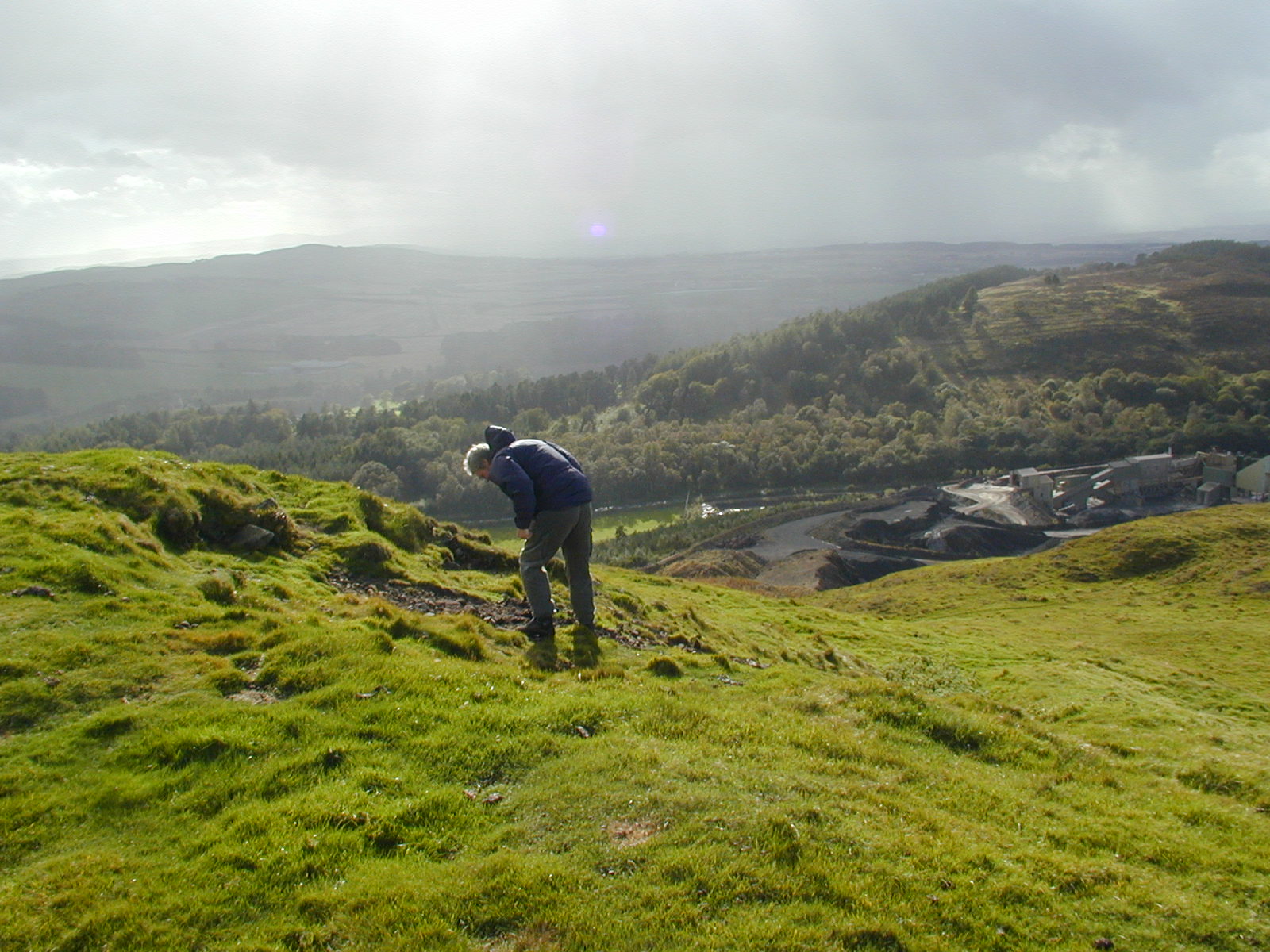 Looking from the top of the hill toward Scone: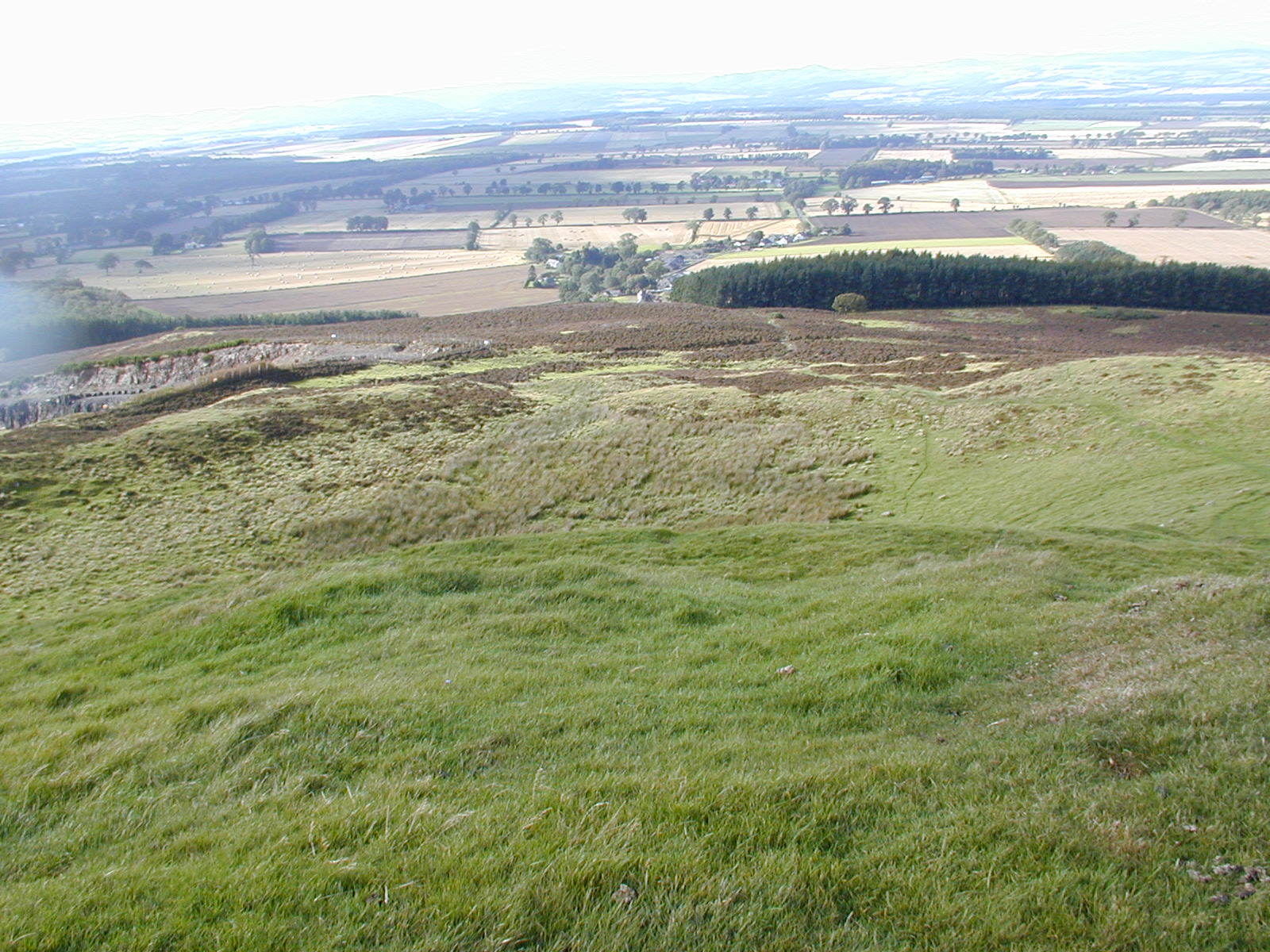 The sign indicating the potential relationship between the forts and the historical Macbeth: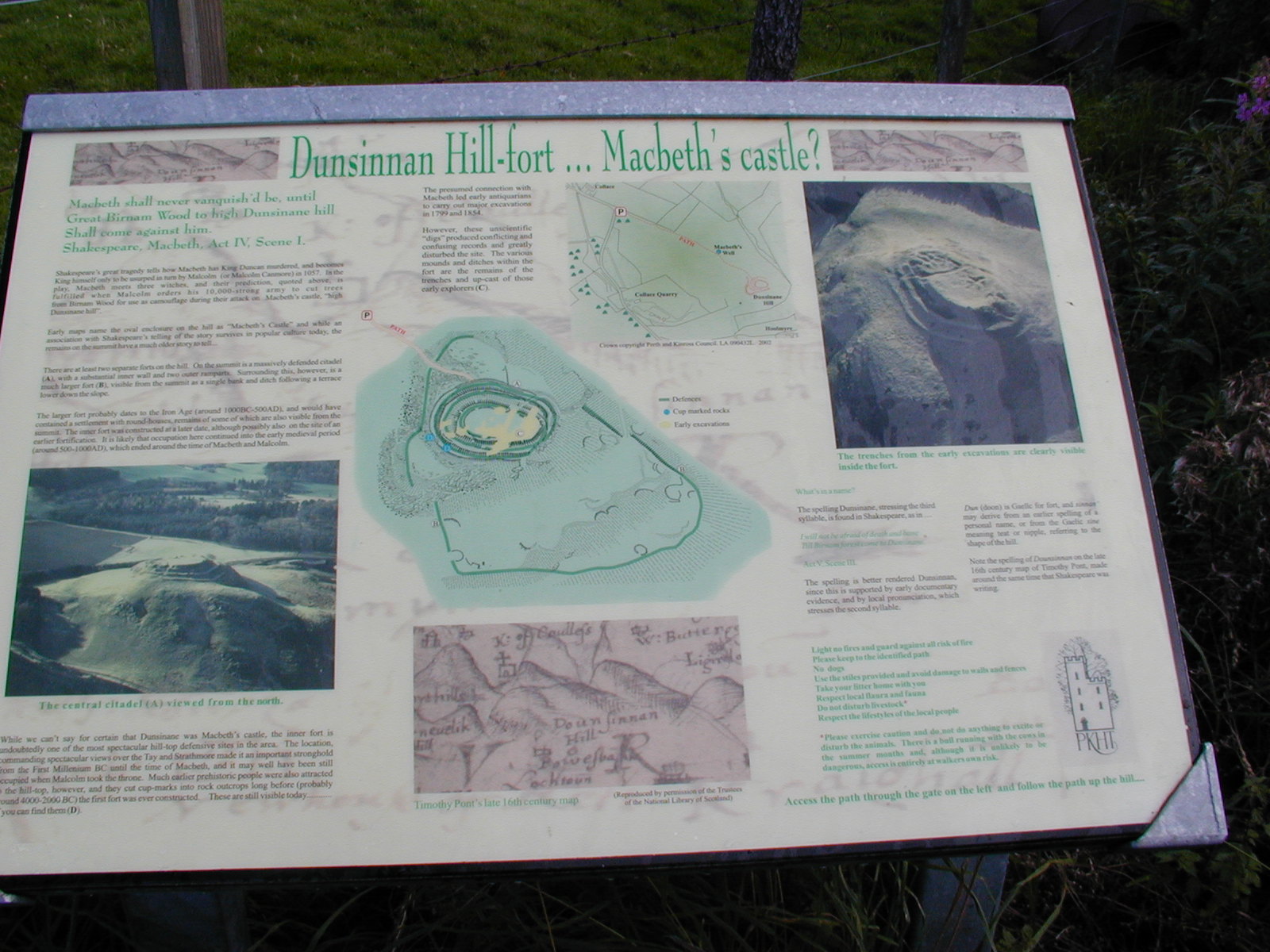 Traveling from Perth to Dunsinane one passes through the medieval village of Scone, associated with the crowning of the Scottish kings. Currently Scone Palace stands on the site of the old abbey.