Whisky............STONES?????

by cecilia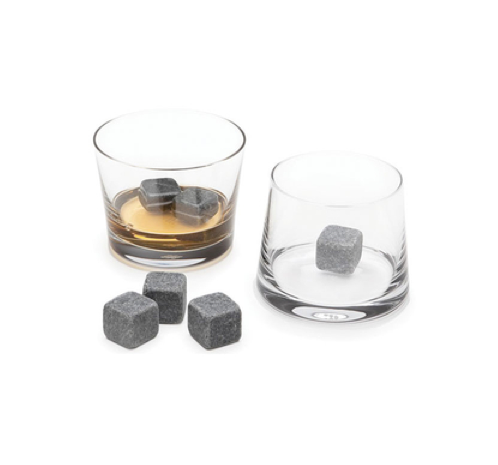 It has come to my attention that people appear to be creating stones to place in one's Whisky instead of using ice. Apparently some people don't care to have their Whisky diluted by melting ice water.
Well, I'm not going to get in between a man - or women - and his/her Whisky. If you don't want ice that's fine by me. But why be so fierce about your distaste of liquid ice that you will throw a bunch of rocks in your exquisite Lagavulin??
Looking over a myriad of web sites I see these stones come in a variety of shapes and there's even some Balls of Steel which gives money to cancer research. Alright, if you INSIST on avoiding ice in your drink I have no objection to supporting a great cause.
But if pressed, I'd rather just have a nice Talisker, room temperature and without ice, sitting in a nice comfy chair.
ahhhhhhh.
---
Highland Whisky - Pamphlet
The pamphlet "Highland Whisky" was written by Iain Cameron Taylor © 1968 with illustrations by Jim Nicholson. It was printed by John G. Eccles, Inverness and was published by An Comunn Gàidhealach with whose kind permission we publish it here. The second reprint: 1974.
These pamphlets have been scanned and therefore are large image files.
Click each link to read one page at a time