DVD: Scottish Clans (with bonus program "Scottish Verse")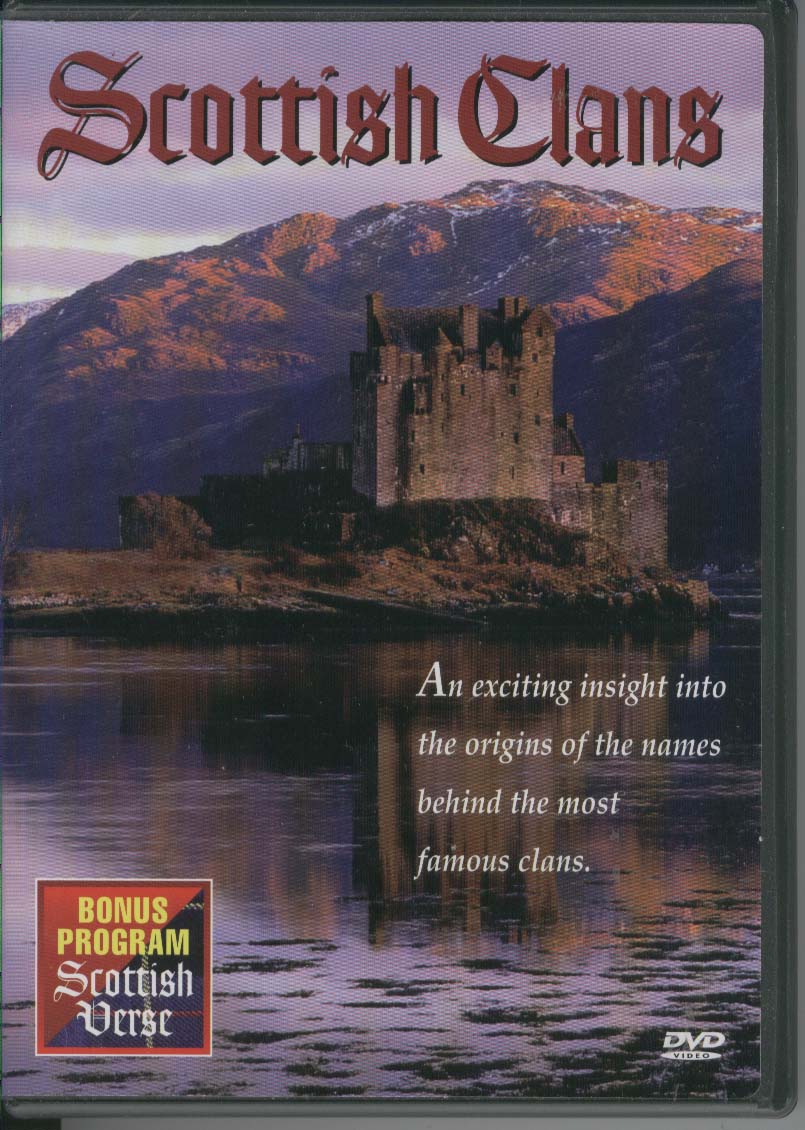 Now that we are in the DVD age, when laser disks have gone the way of the dodo bird and VHS may be rapidly following thanks to new DVD recorders which allow a person to record a DVD directly from the television (flat screen, plasma, LCD or what have you), it is nice to see some documentary type DVDs on the market.
Scottish Clans runs about 65 minutes, while the bonus Scottish Verse lasts approximately 45 minutes.
The Scottish Clans section starts with Culloden and the collapse of the clans and the clan system and then tells something of the history of more than twenty Scottish clans. As each clan is discussed, famous members of the clan and their roles in history are examined. The video portion shows scenes from the areas discussed.
The bonus program of Scottish verse contains readings of 25 different poems = some the works of Robert Louis Stevenson, Robert Burns and Sir Walter Scott and some by anonymous poets.
This is a beautifully made video and should be included in any collection of video materials about Scotland.
The DVD is the product of IMC Vision and American Home Treasures