Malcolm III of Scotland was later called Malcolm Canmore, a Anglicized version of the Gaelic meaning something like "Great Chief". Malcolm was born on about 26 March 1031 and died 13 November 1093 Alnwick, Northumberland, England. Malcolm's father was Duncan, who was slain by the men of Moray in a battle led by Macbeth and who has been immortalized in Shakespeare's play.
Malcolm himself was crowned King of Scotland on or about 25 April 1058, at Scone, in Perth and Kinross. Scotland at the time was ruled in part by the Scandinavians. His marriage to Ingibiorg Finnsdottir had obvious political implications. After her death Macolm married Margaret of Wessex and English princess, and then the Queen of Scotland.
Malcolm died in an ambush perpetrated by Robert de Mowbray. Arkil Morel, steward of Bamburgh Castle, is the person who actually did the deed. Nine days later, on the 16th of November 1093, after hearing of Malcolm's death, his wife, Margaret, died as well.
Margaret was canonized in 1250 by Pope Innocent IV. Her remains were moved to Dumfermline Abbey.
As a result, Durmferline has two interesting structures that relate to Malcolm and Margaret. The first is known as Malcom Canmore's Tower.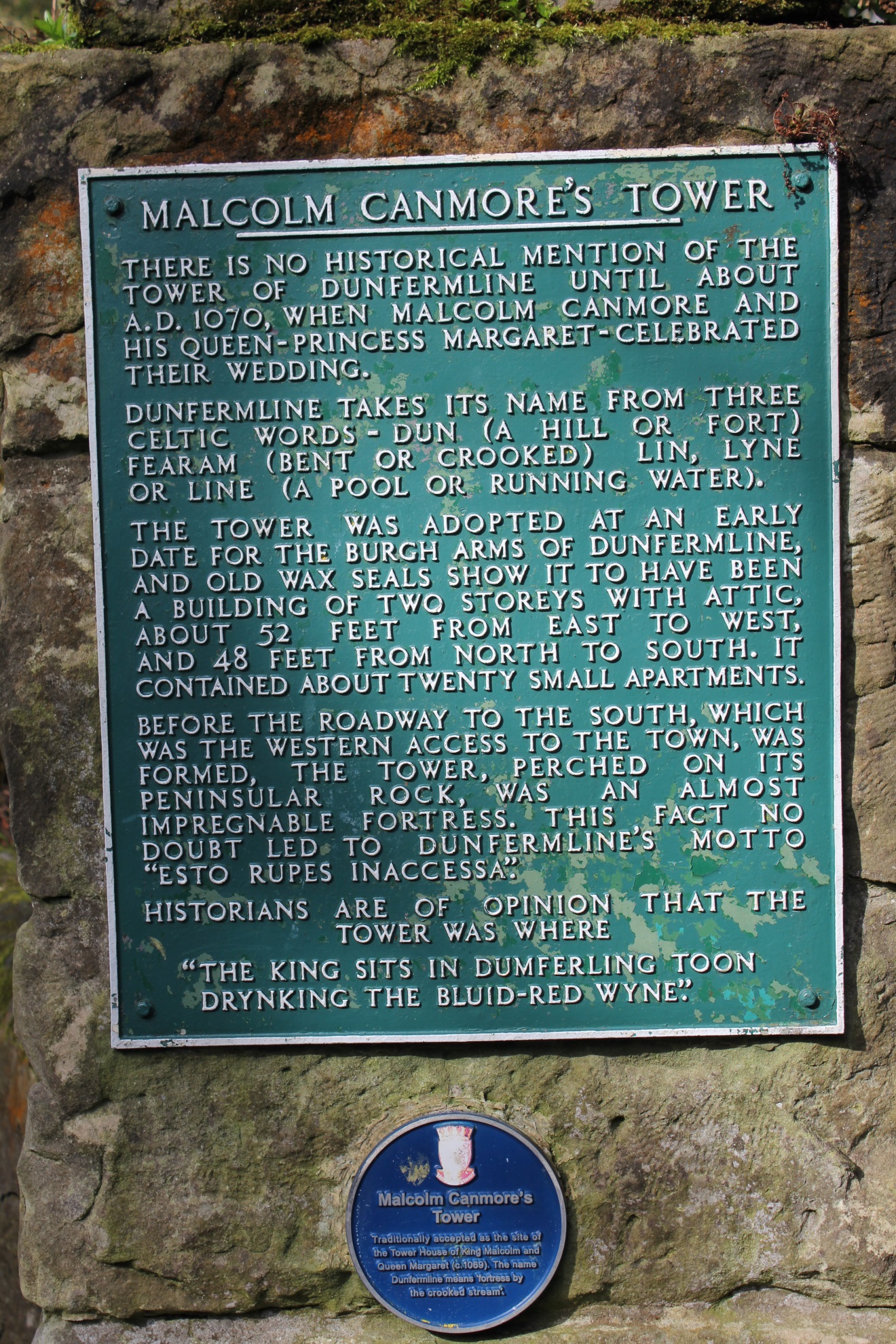 Malcom Canmore's Tower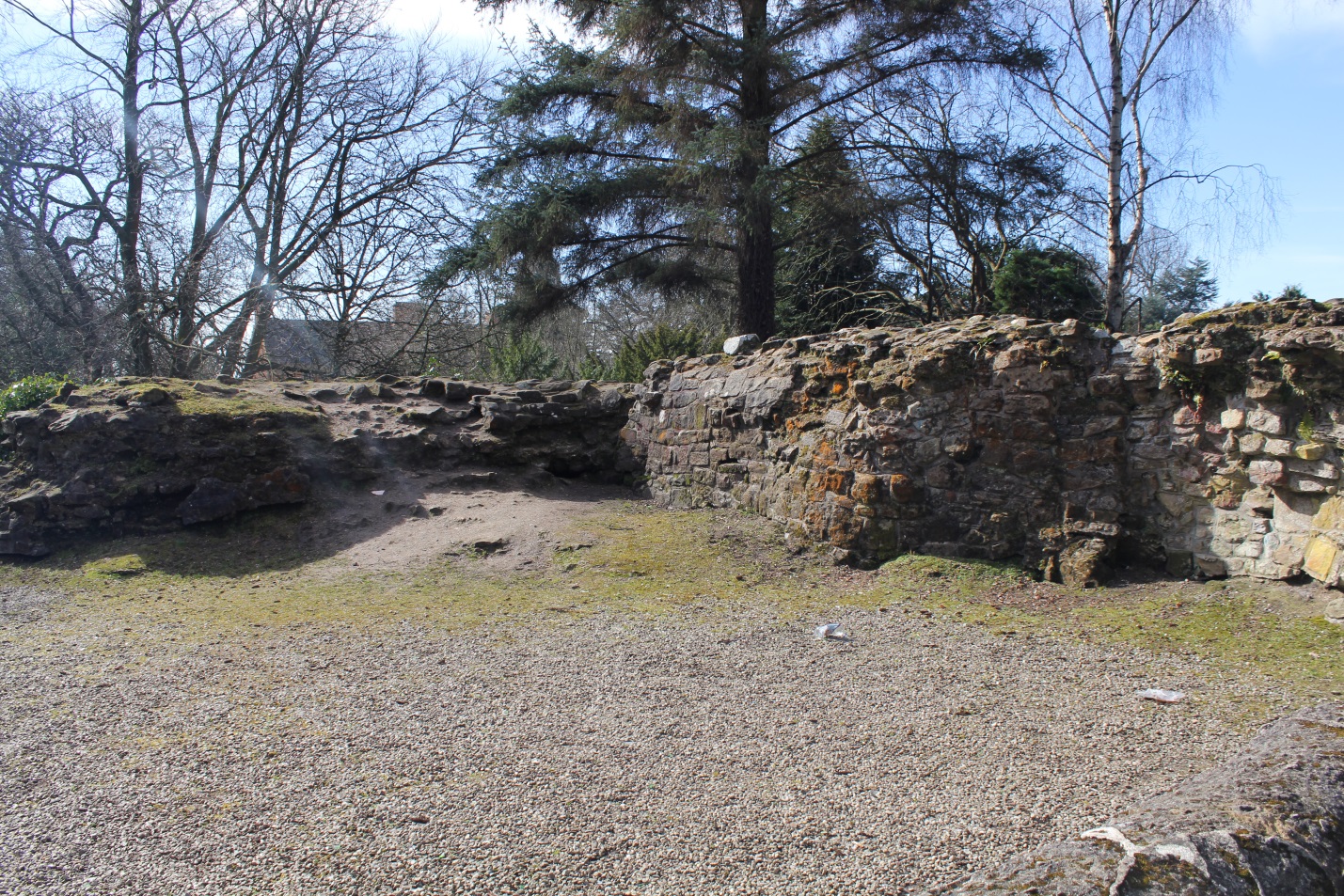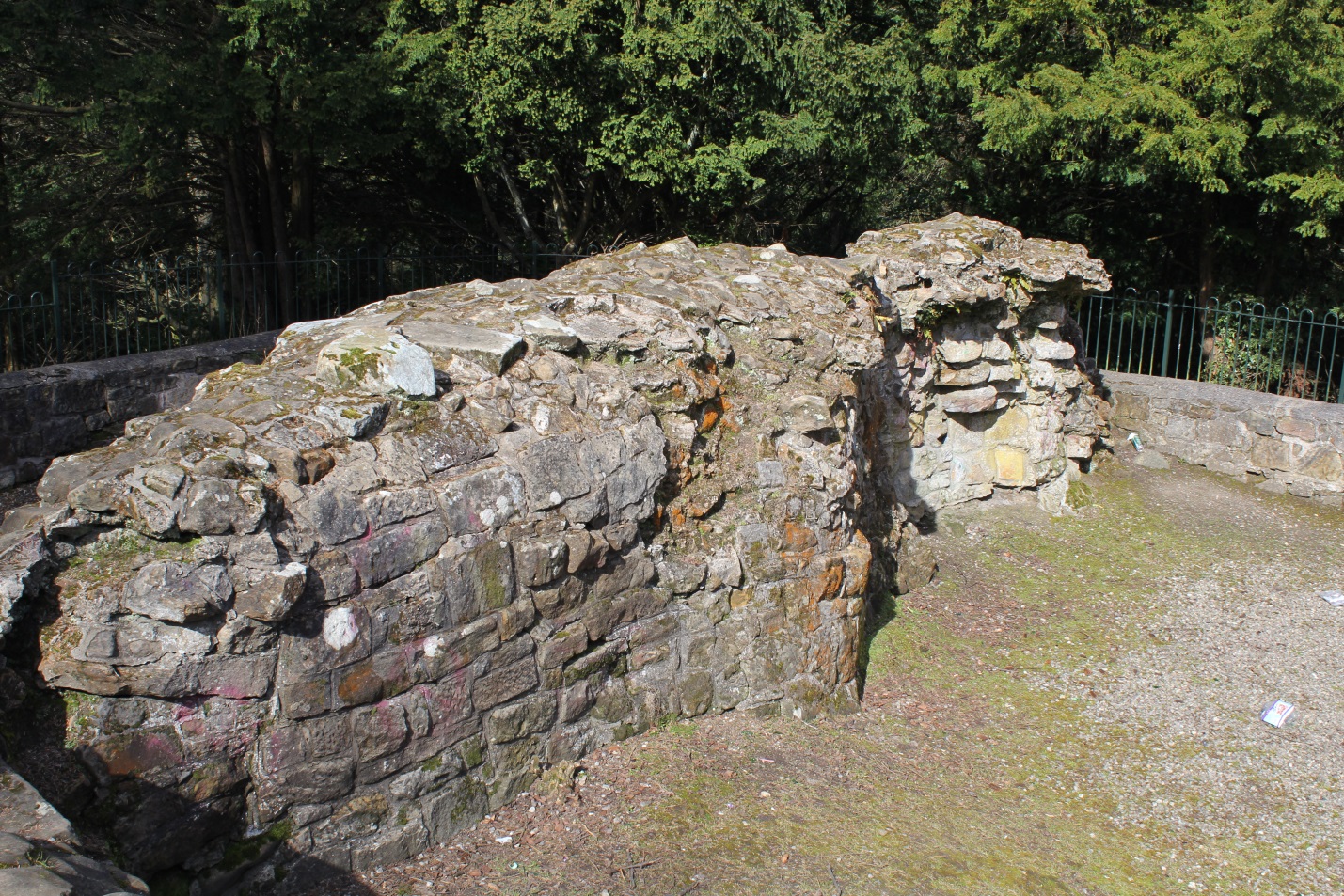 The other structure is Dunfermline Abbey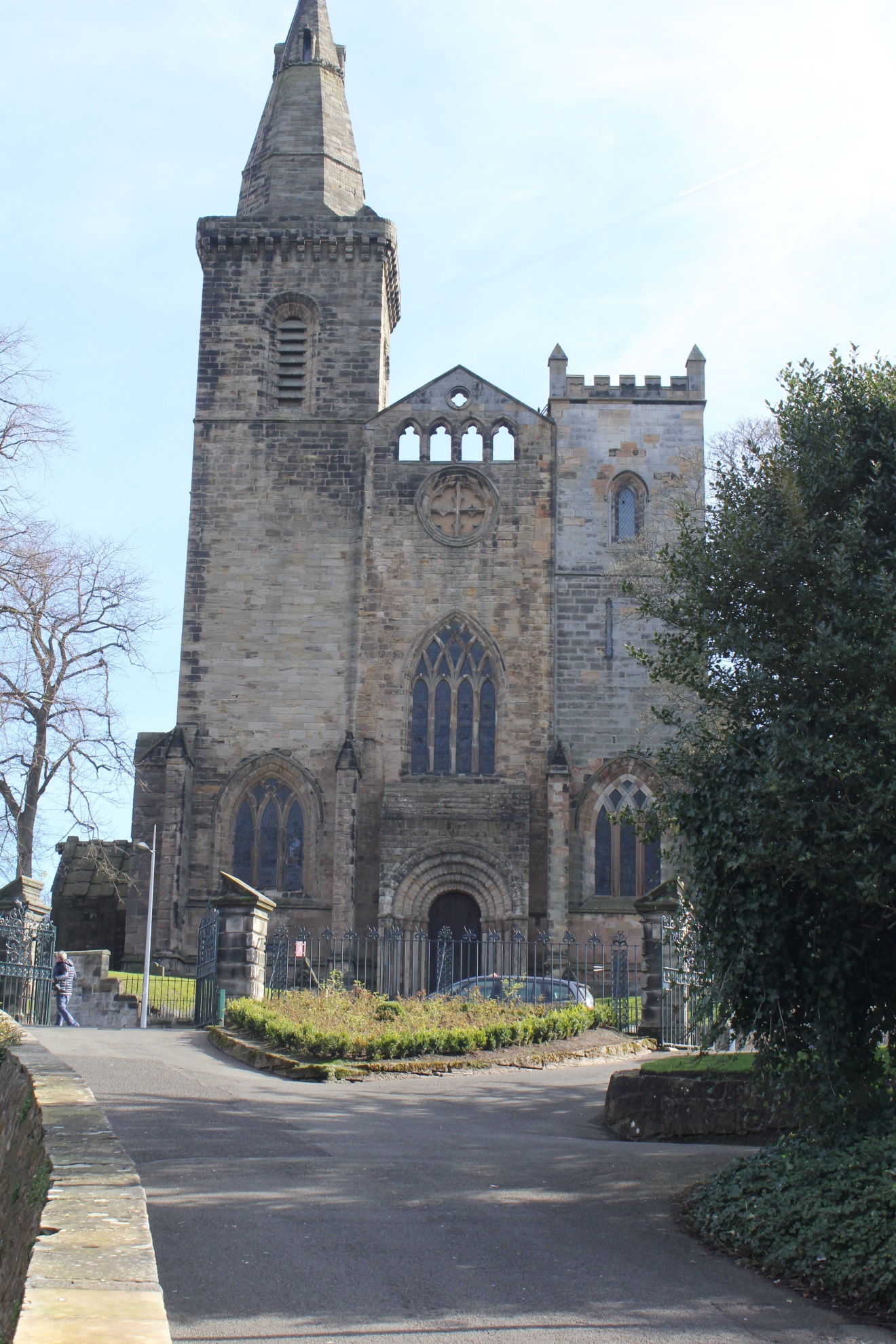 Dunfermline Abbey
Dunfermline Abbey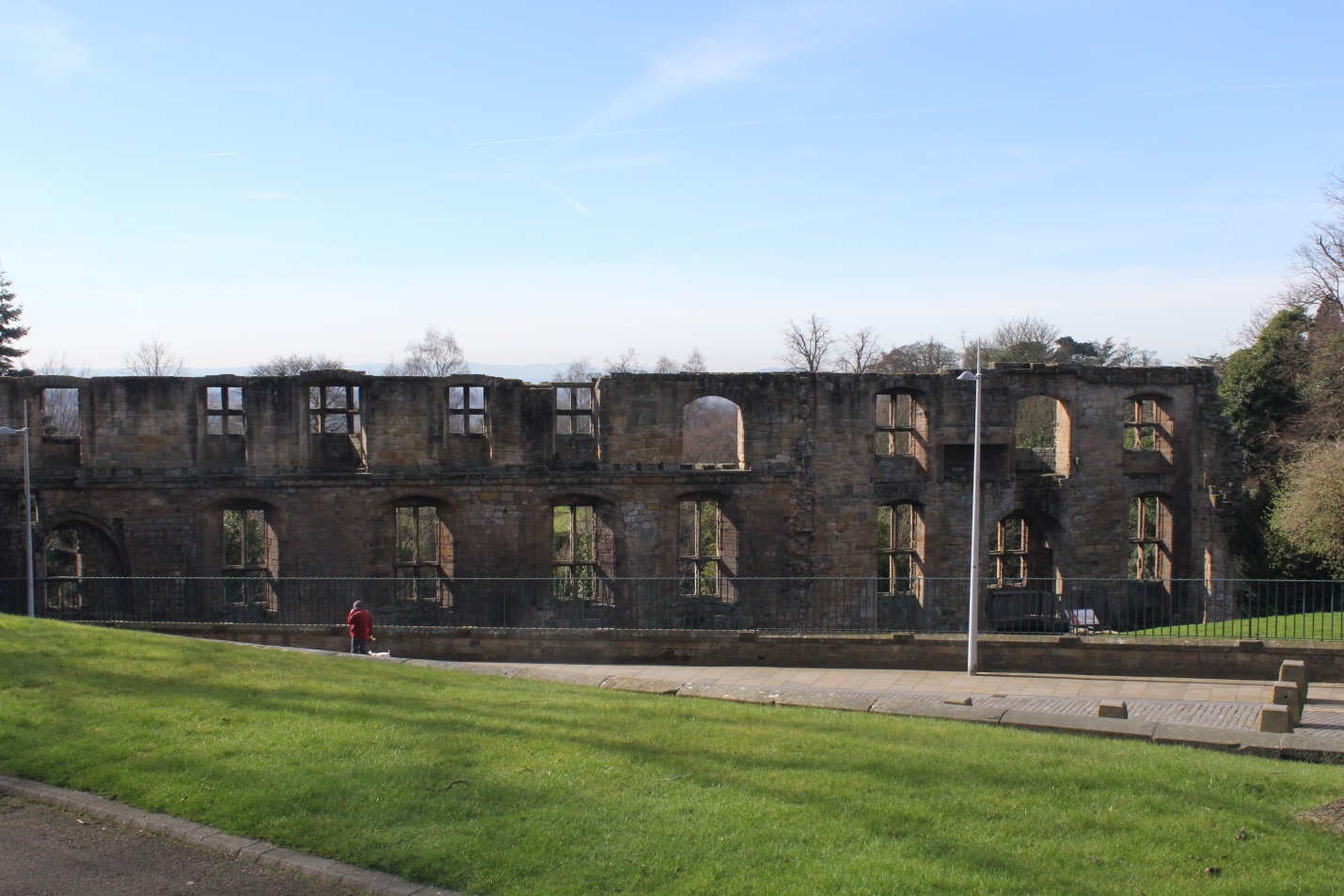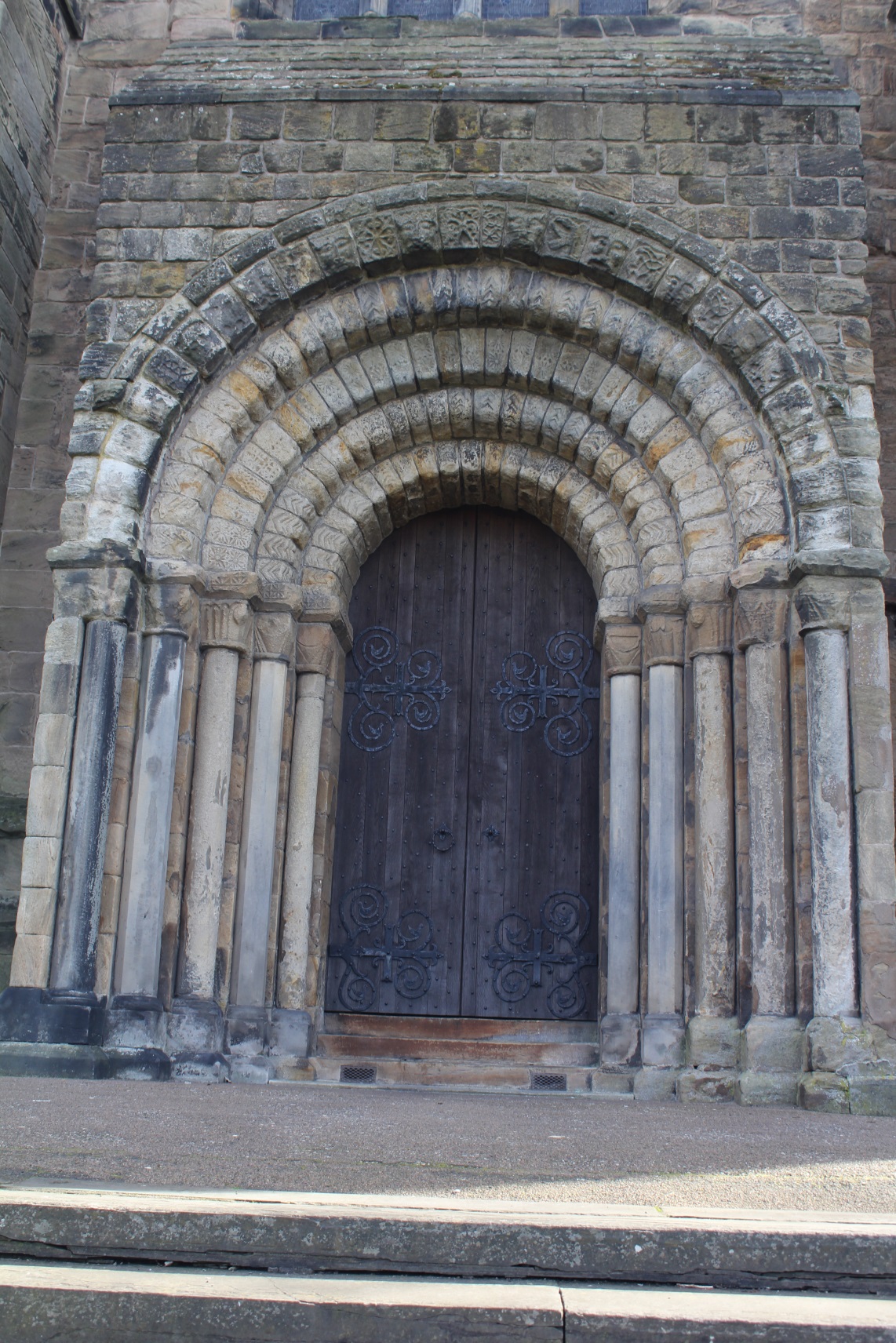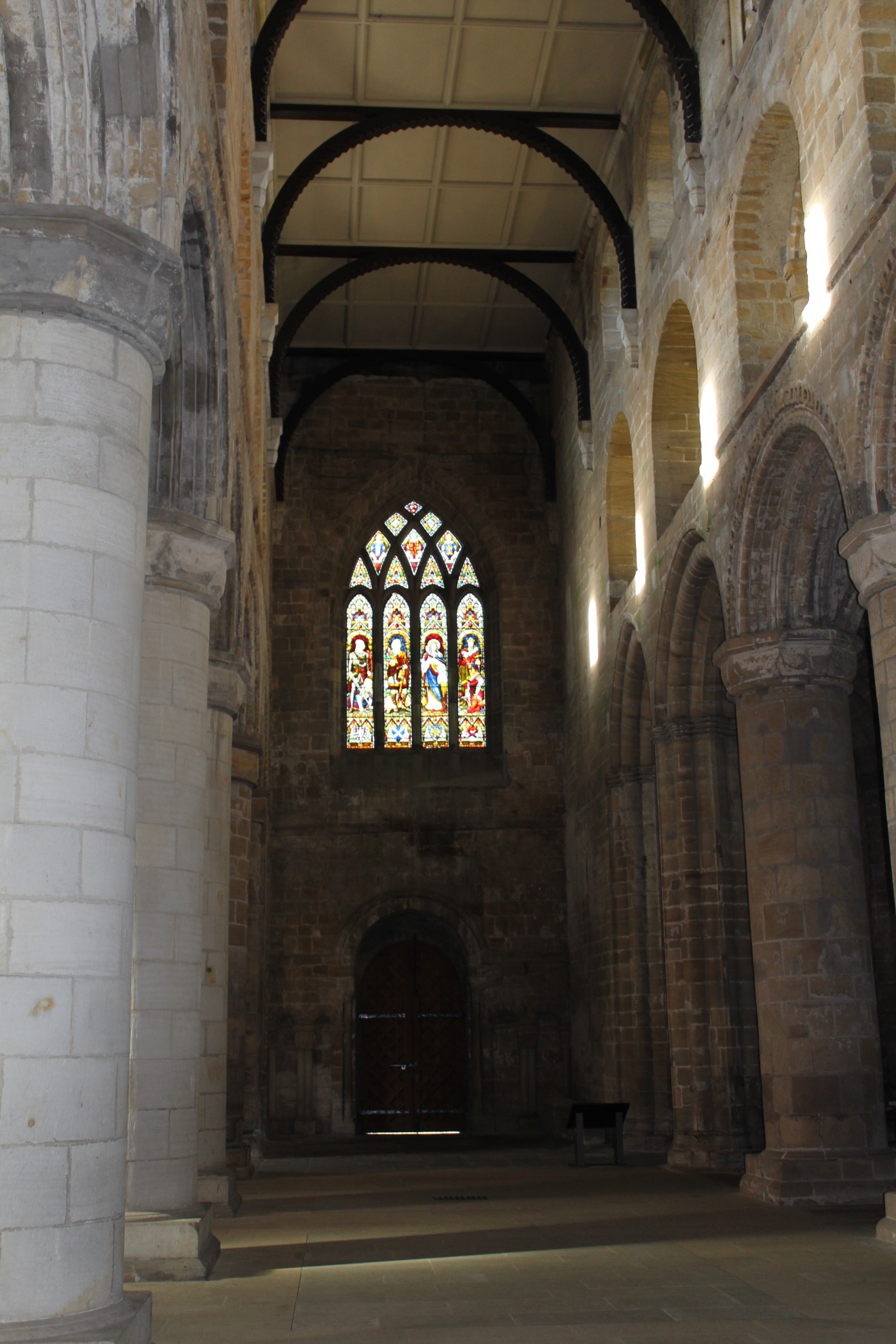 St. Margaret's Shrine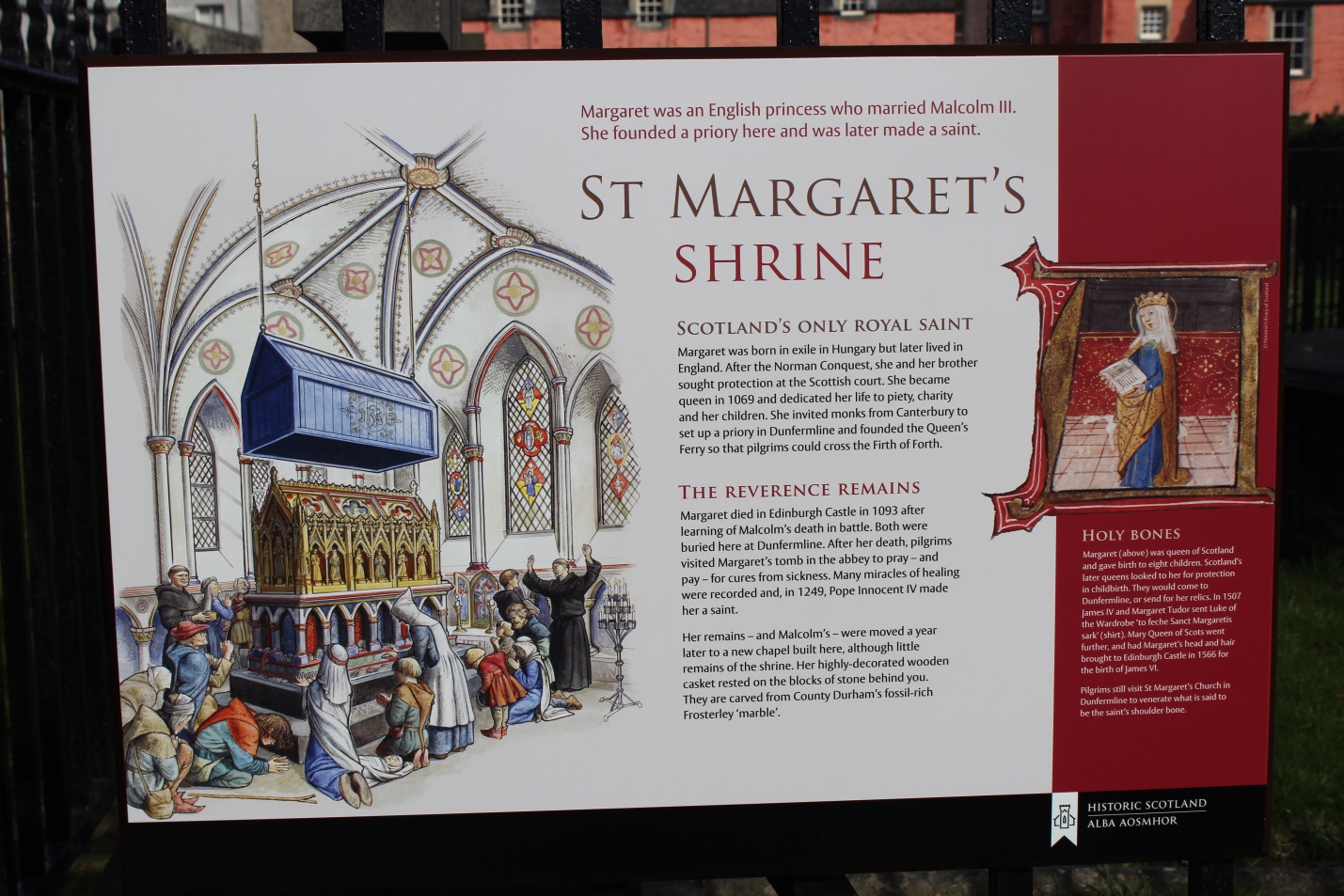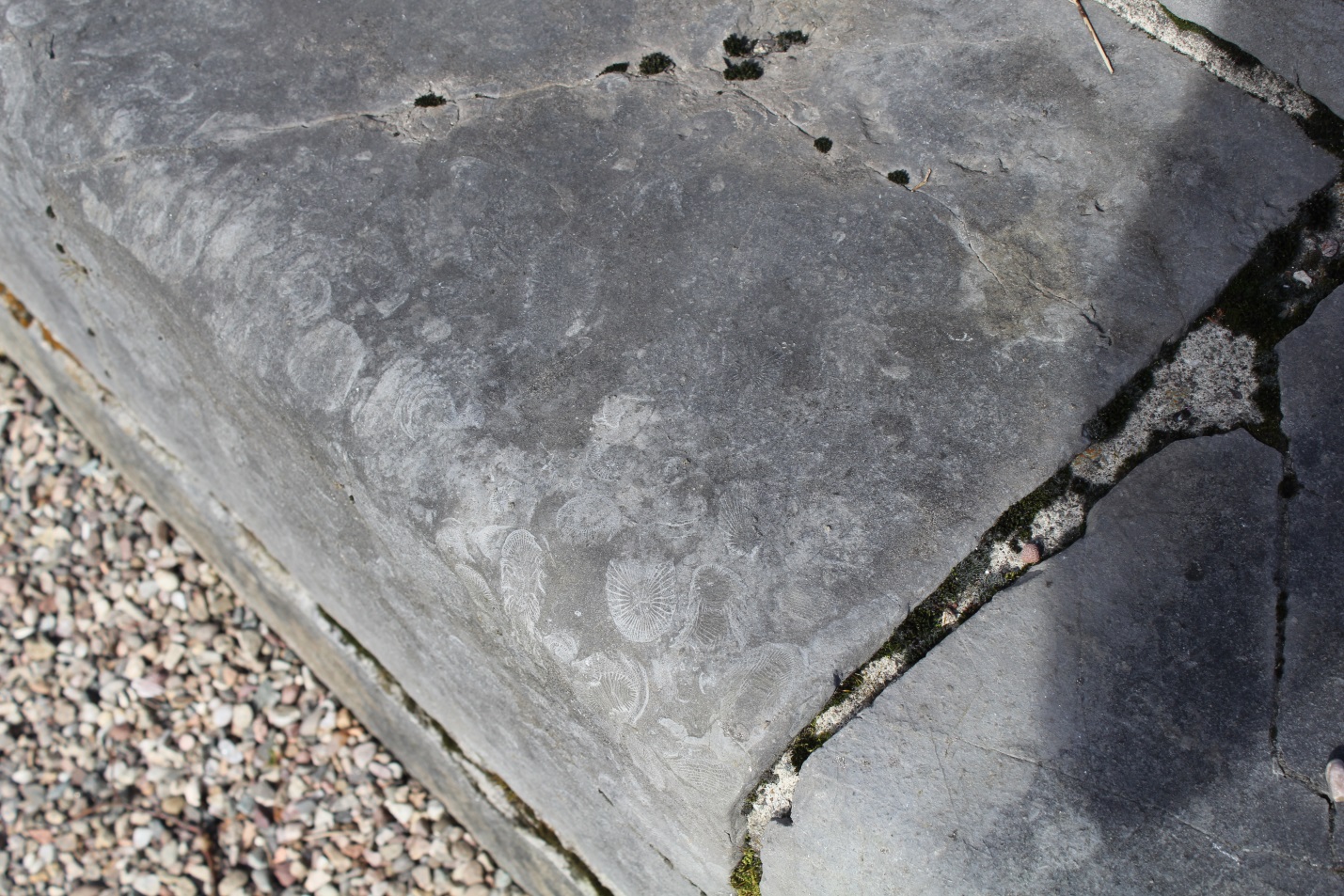 Notice the shell imprints on the stone
It is also claimed that Robert the Bruce is buried here although no one knows just where.