With Christmas now safely in the remote past (at least to children), and the celebrations of the New Year just behind (when kids get to stay up late at night for a change), we thought we might look at something off the beaten path for children and here it is. Here is a small odd park in Inverness known as Whin Park.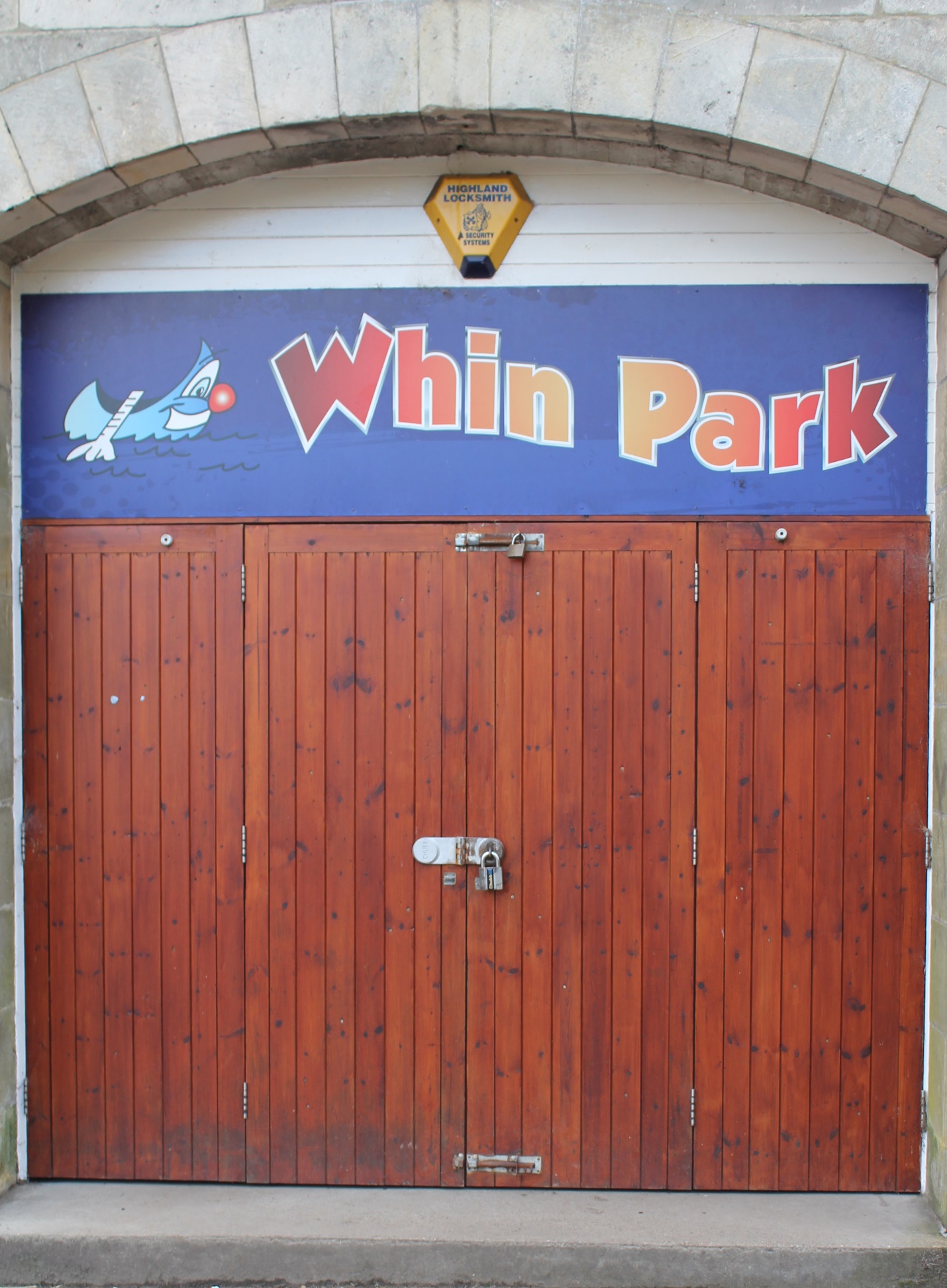 Entrance to Win Park
This small park for children can be found along the Great Glen Way just shortly after leaving Inverness Castle where the way begins or ends, depending on which way you are going!
The Great Glen Walk winds its way from Inverness Castle along the small islands found in the Ness River. At night, the area is magically lit by many lights strung along the path.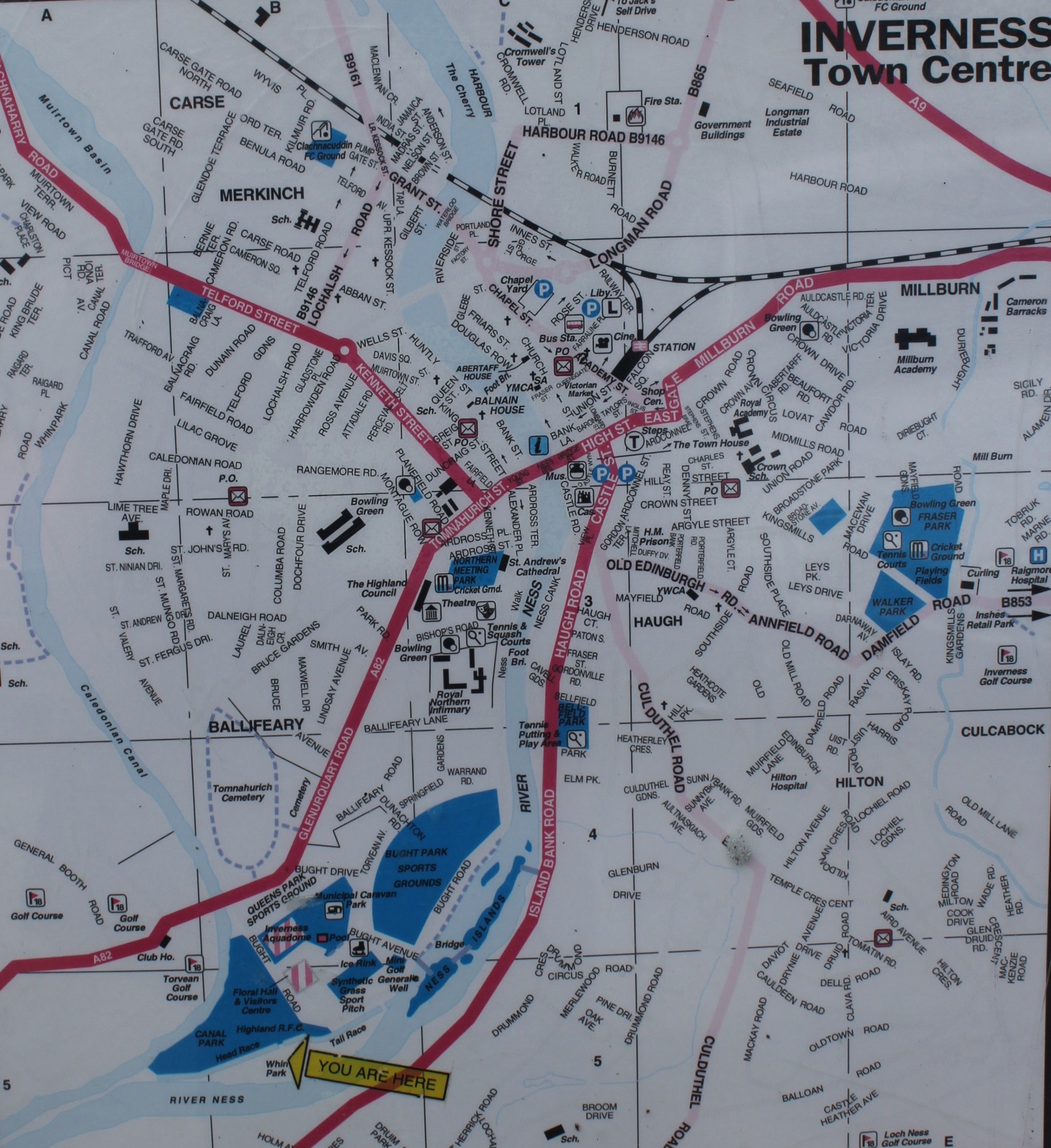 The Great Glen Walk
The yellow arrow at the bottom shows the location of Whin Park.
Once in the park there are a number of unusual structures for the children to play on and around. A set of linked slides appeals to many of the children.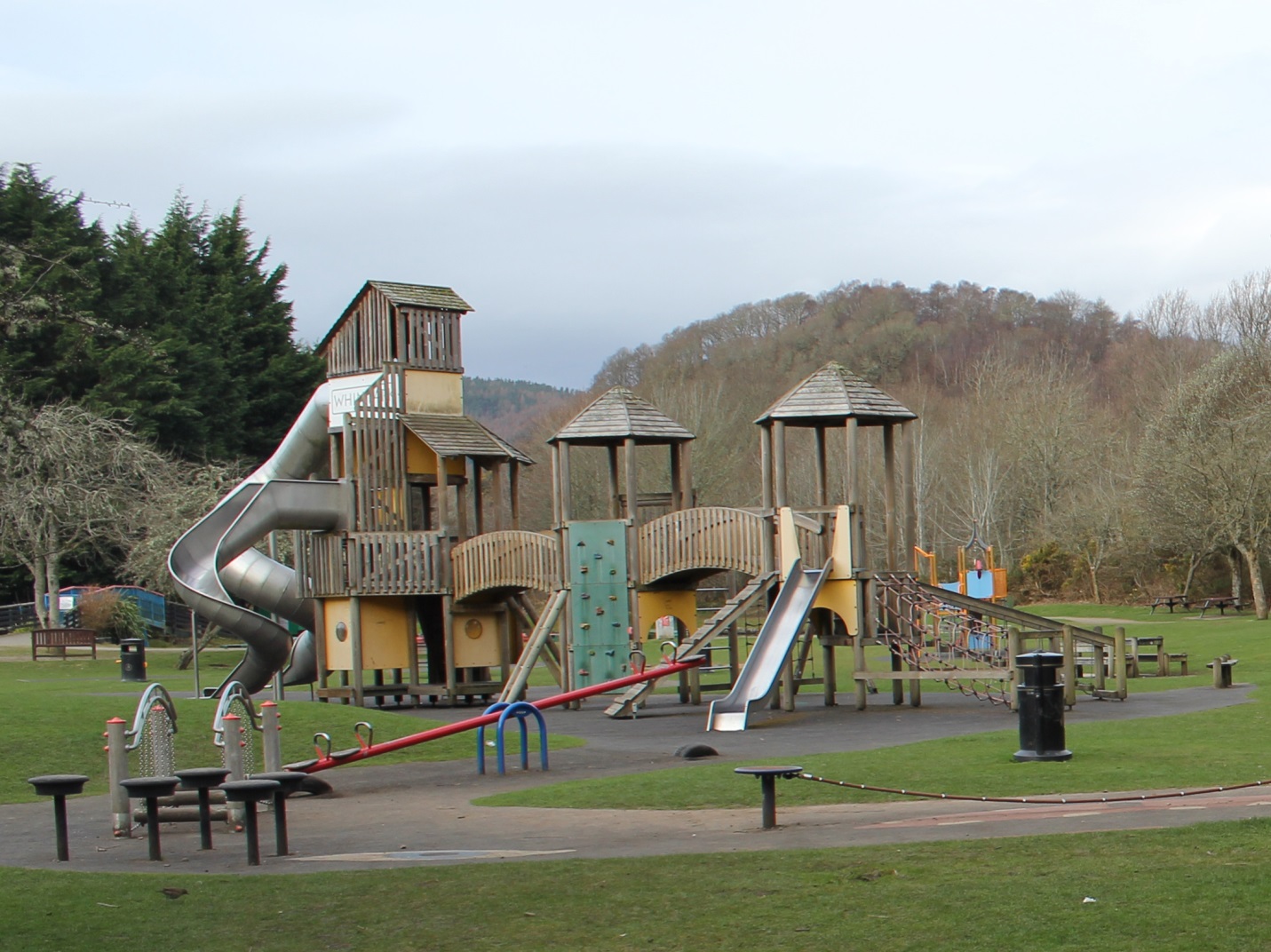 linked slides
Here the are set in a rather pleasant park, just off the river (and not far from the Caledonian Canal.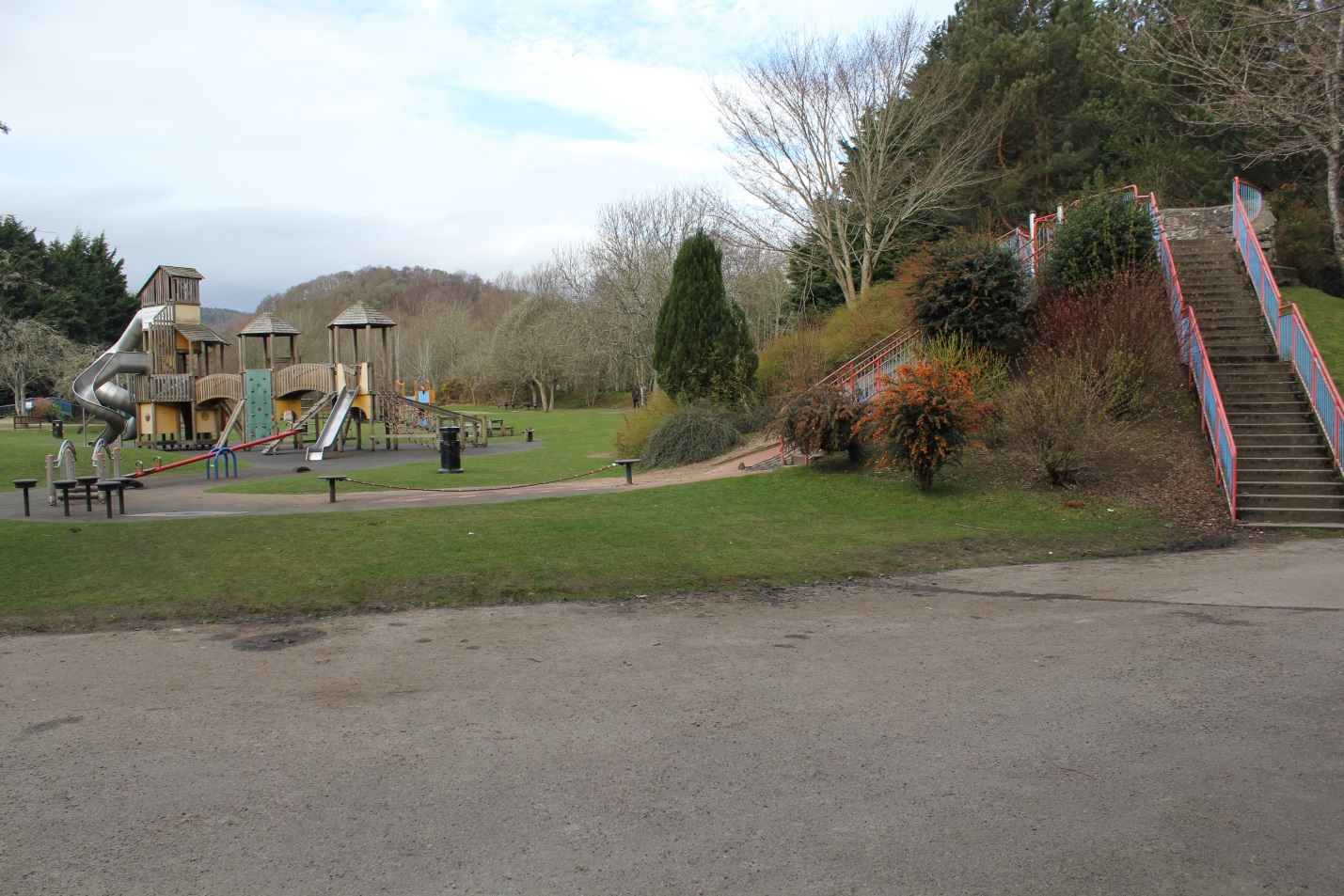 If the children are more "modern" and prefer something more dramatic looking, this "airplane" is just the thing to play around.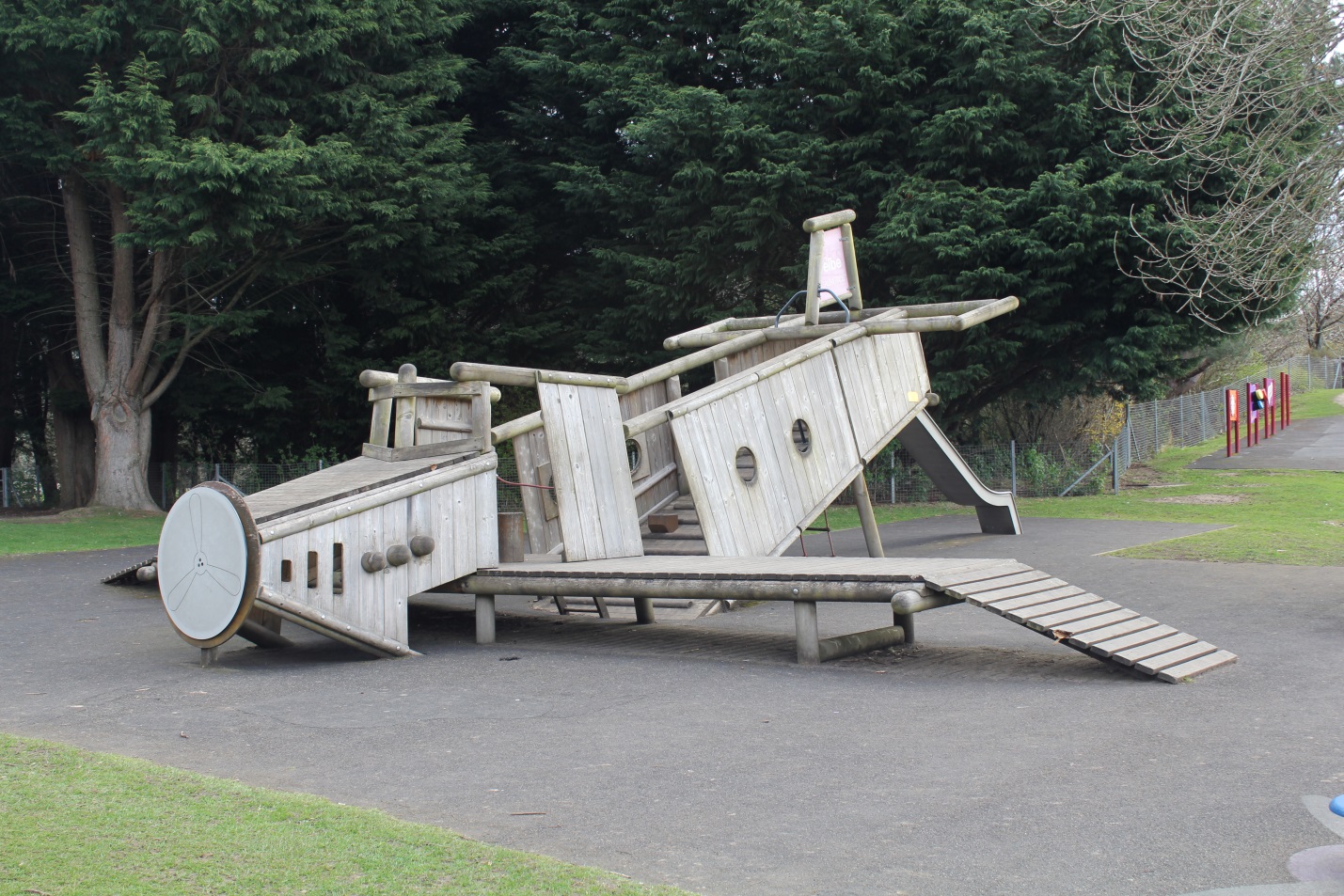 airplane
For something more "real" it is possible to rent a small row boat and go out on the lake for some fun on the water.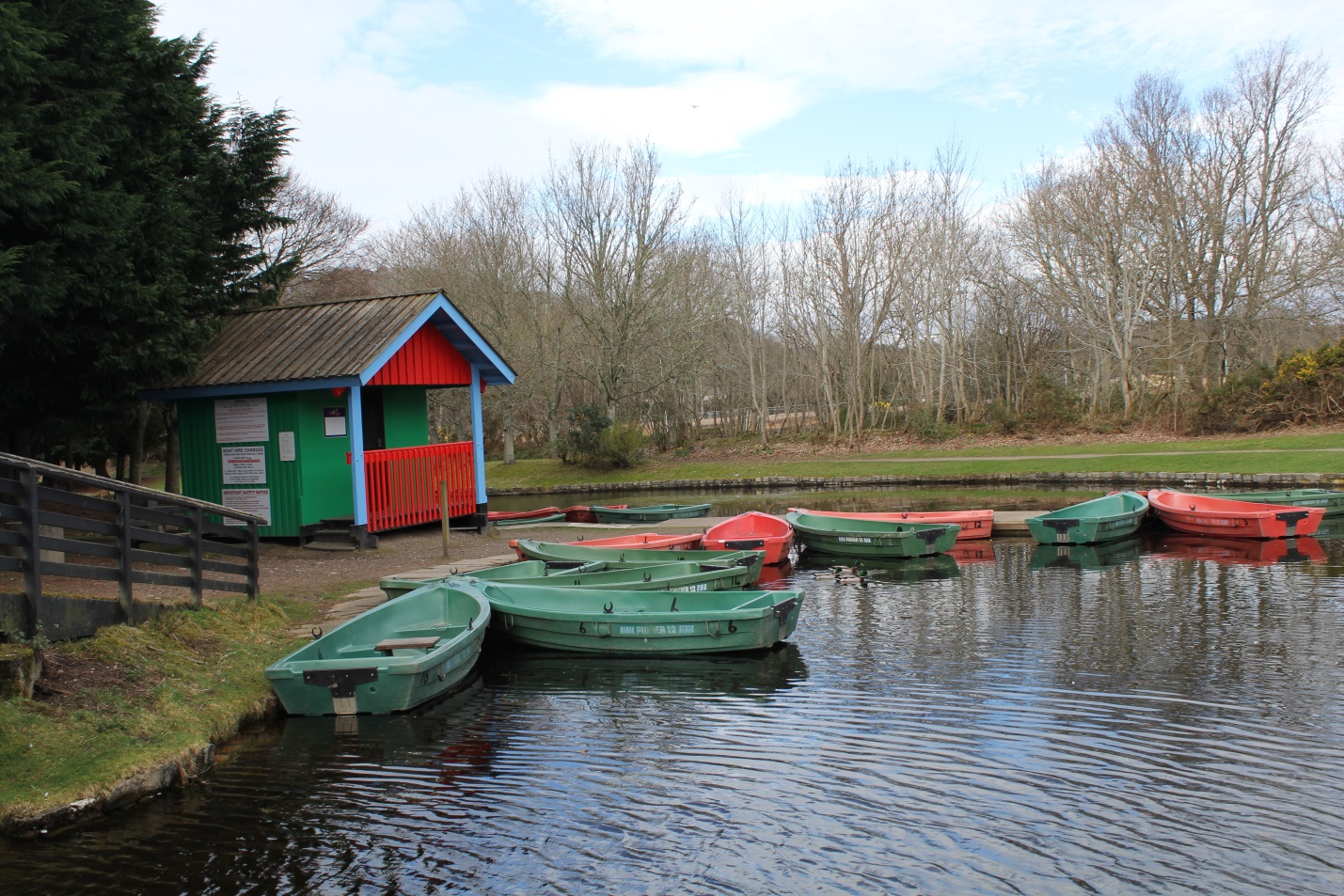 fun on the lake
The water is pleasant and calm and a good time can be had by one and all.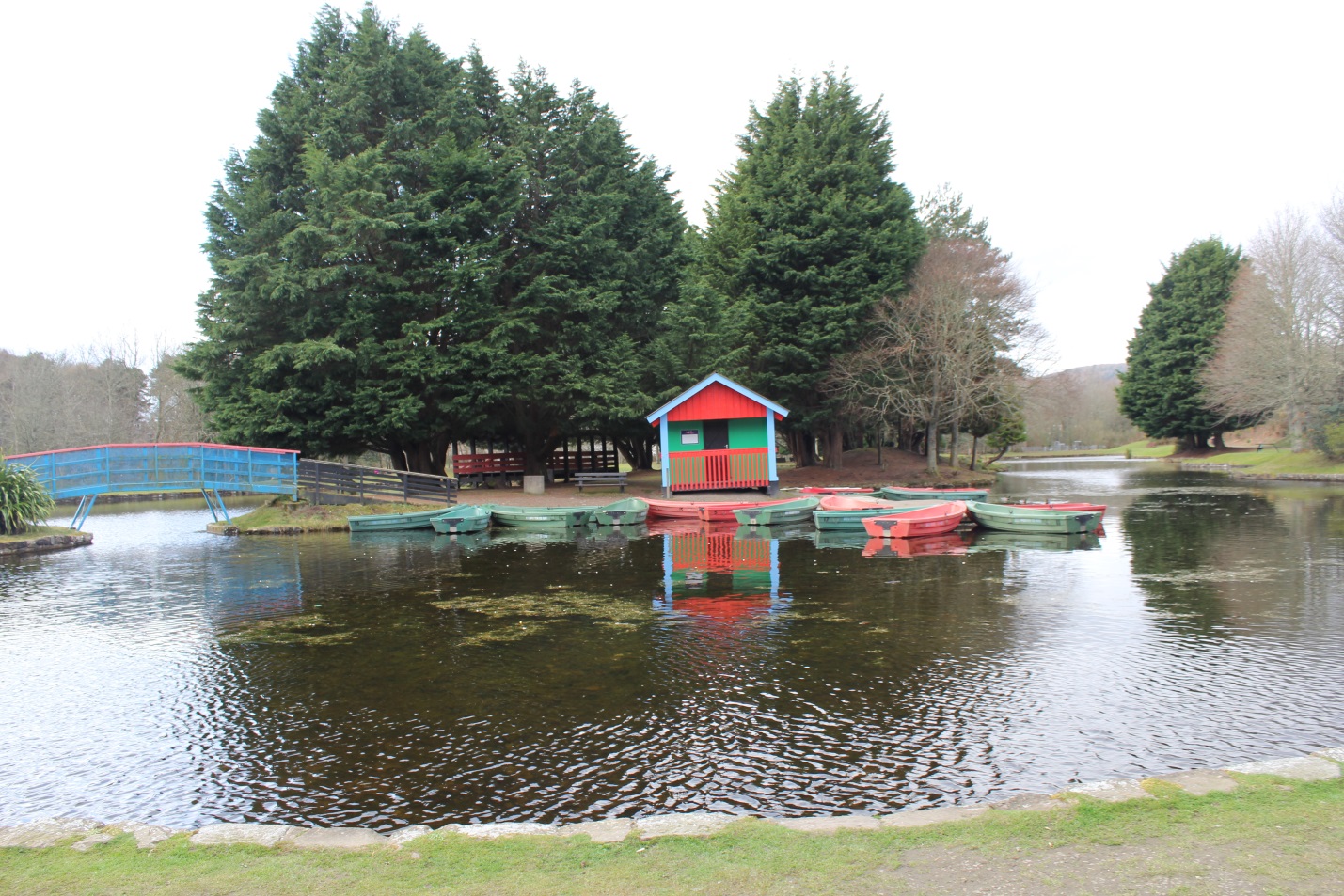 I suppose if people can take to the water, some water fowl can also take to the land.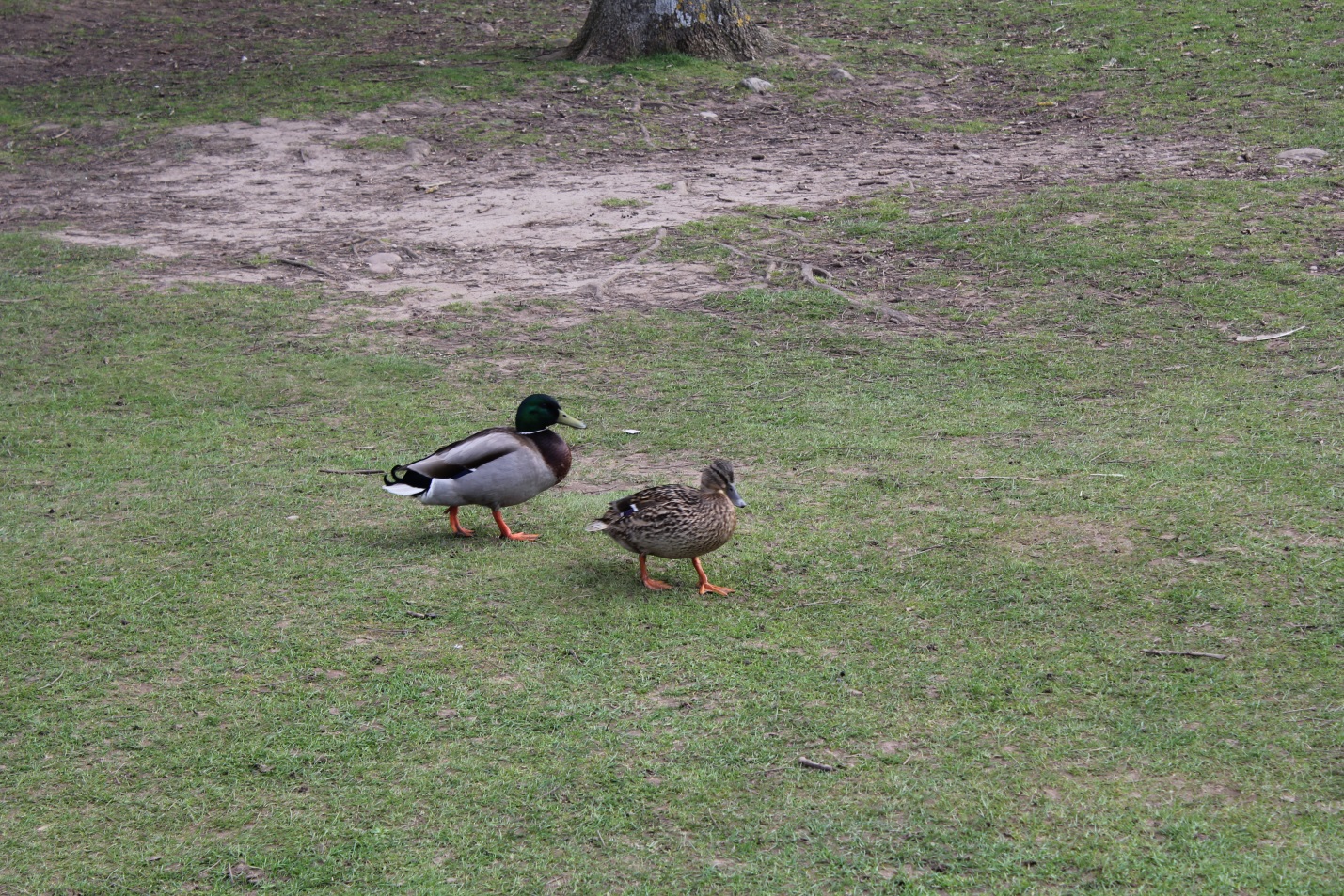 Local Birds
As you can see, some of our feathered friends like walking around the area as well.
So while Inverness is full of wonderful attractions, just a small pace "down the road" is a pleasant little park for the children which might just be worth a visit if your wee ones are tagging along with you.