Since our lead article is about Herman Melville, we thought it might be nice to give you a guided tour of the places where he lived and his burial place in Woodlawn Cemetery. Probably the best place to start the "pilgrimage" would be where Herman Melvill was born on August 1, 1819. This is the southernmost part of the route and from here, one would start North. This will not be a short trip and it covers something in the neighborhood of 4 miles in Manhattan. Woodlawn Cemetery is in the Bronx, so while walking is possible – if you don't mind a 13 mile stroll.
The first stop would be where the family lived at 6 Pearl Street in lower Manhattan. The building no longer exists, but on the site is a large skyscraper whose address is now 17 State Street. There had been a statue of Melville there, but appears to have been removed when the garden was added a few years ago. No one seems to know for sure what happened to the statue.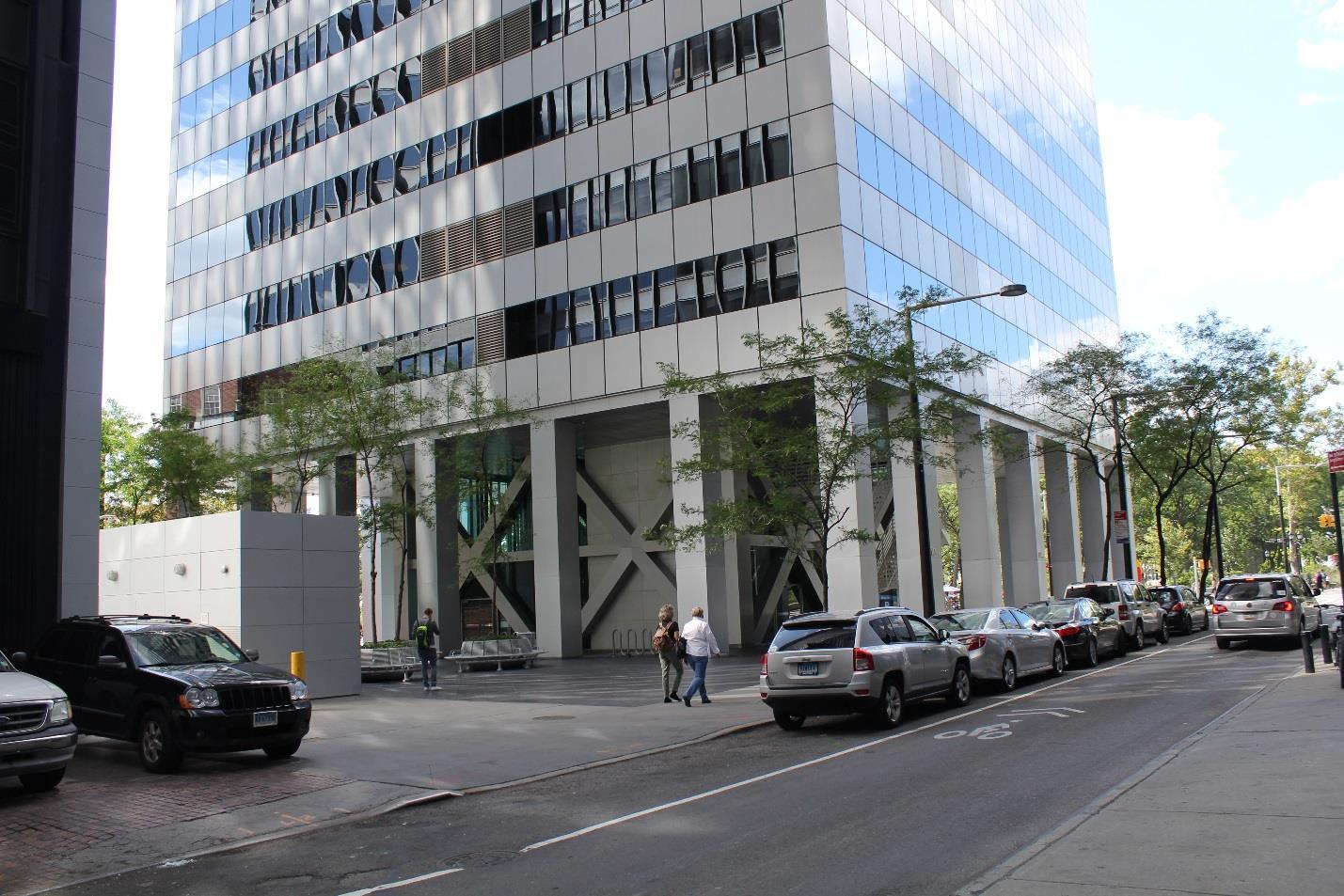 Pearl Street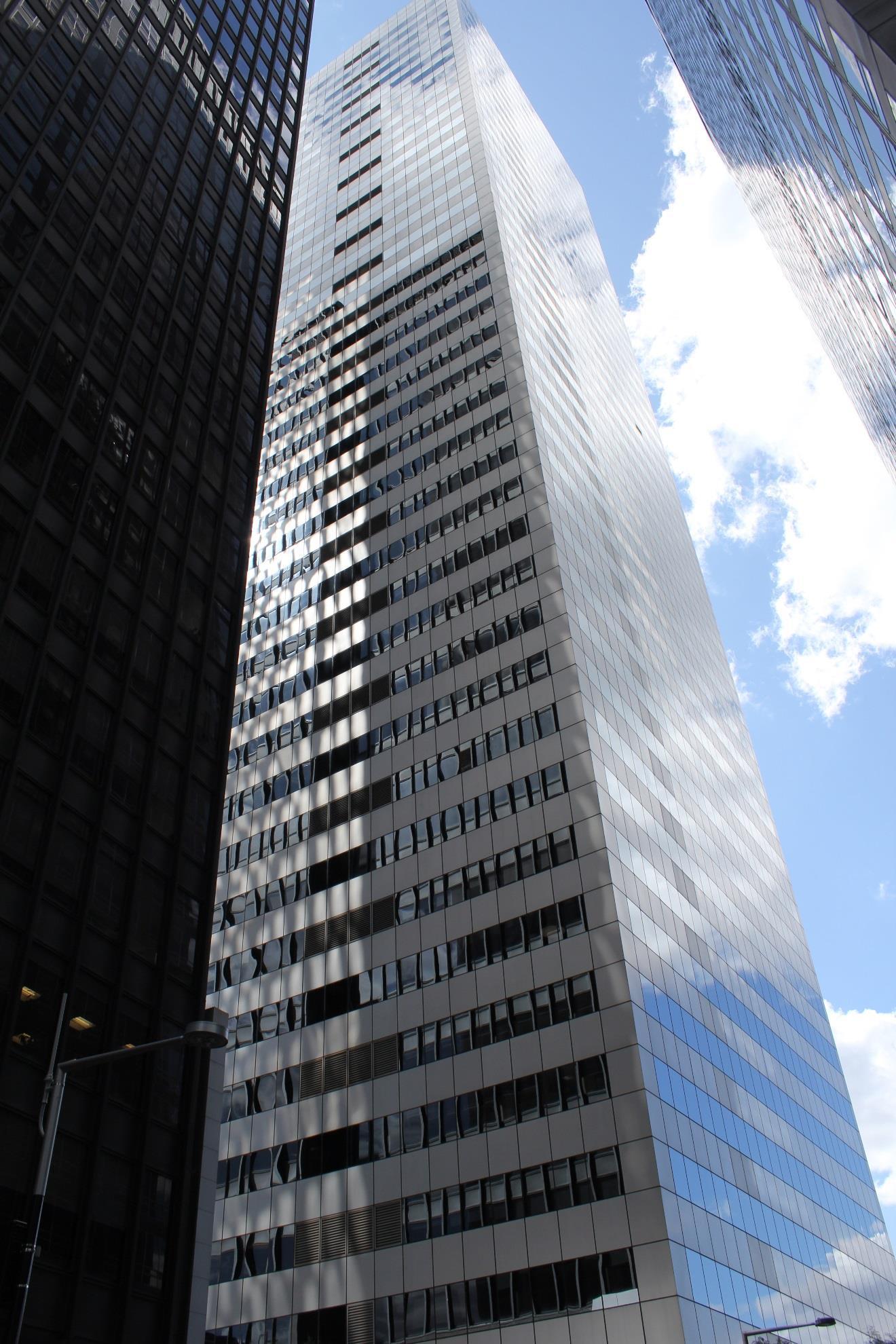 17 State Street (6 Pearl)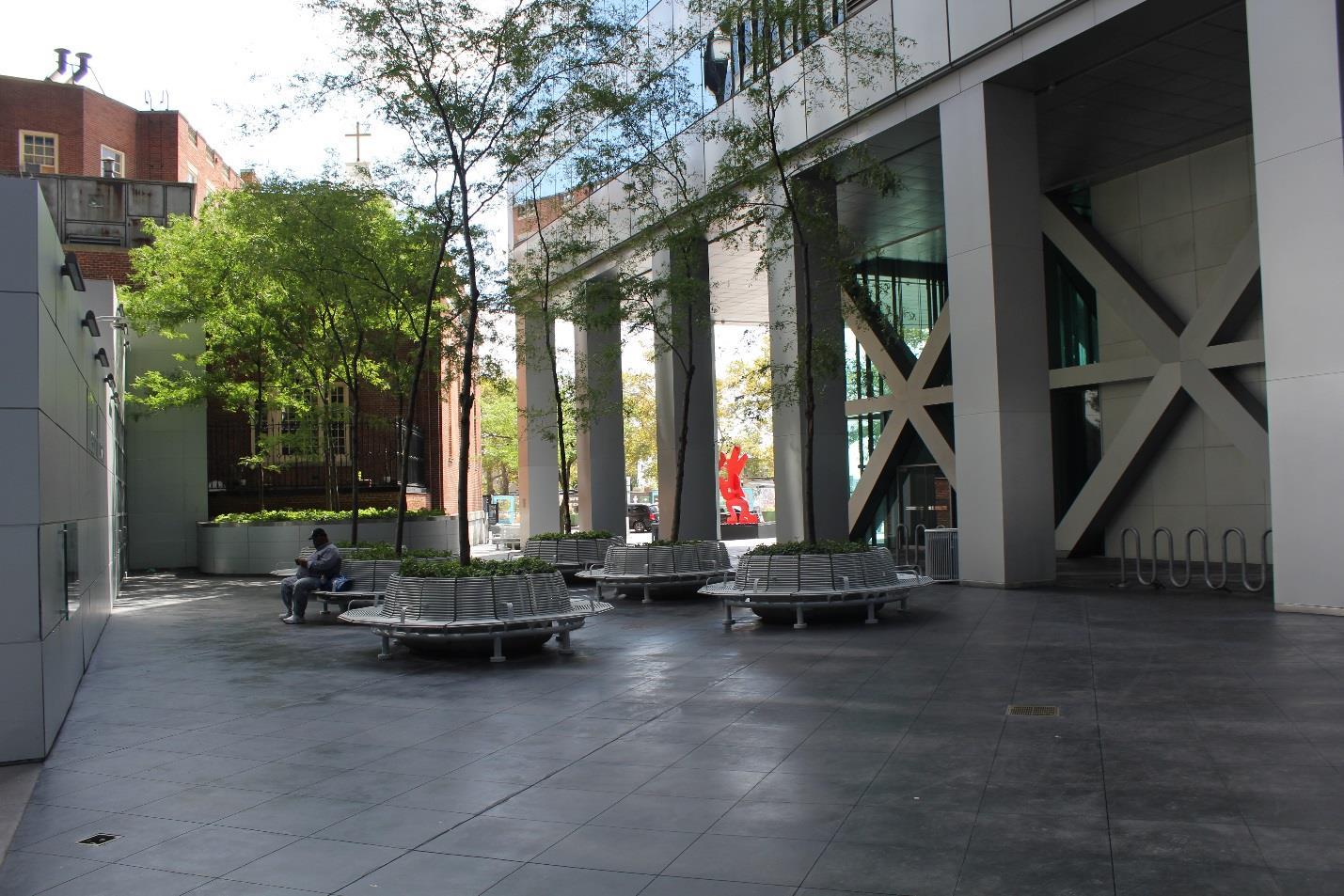 17 State Street (6 Pearl)
After leaving the Pearl Street address, the family moved "uptown" to 55 Courtland Street – the site where the World Trade Towers stood and have now been replaced by the new "Freedom Tower"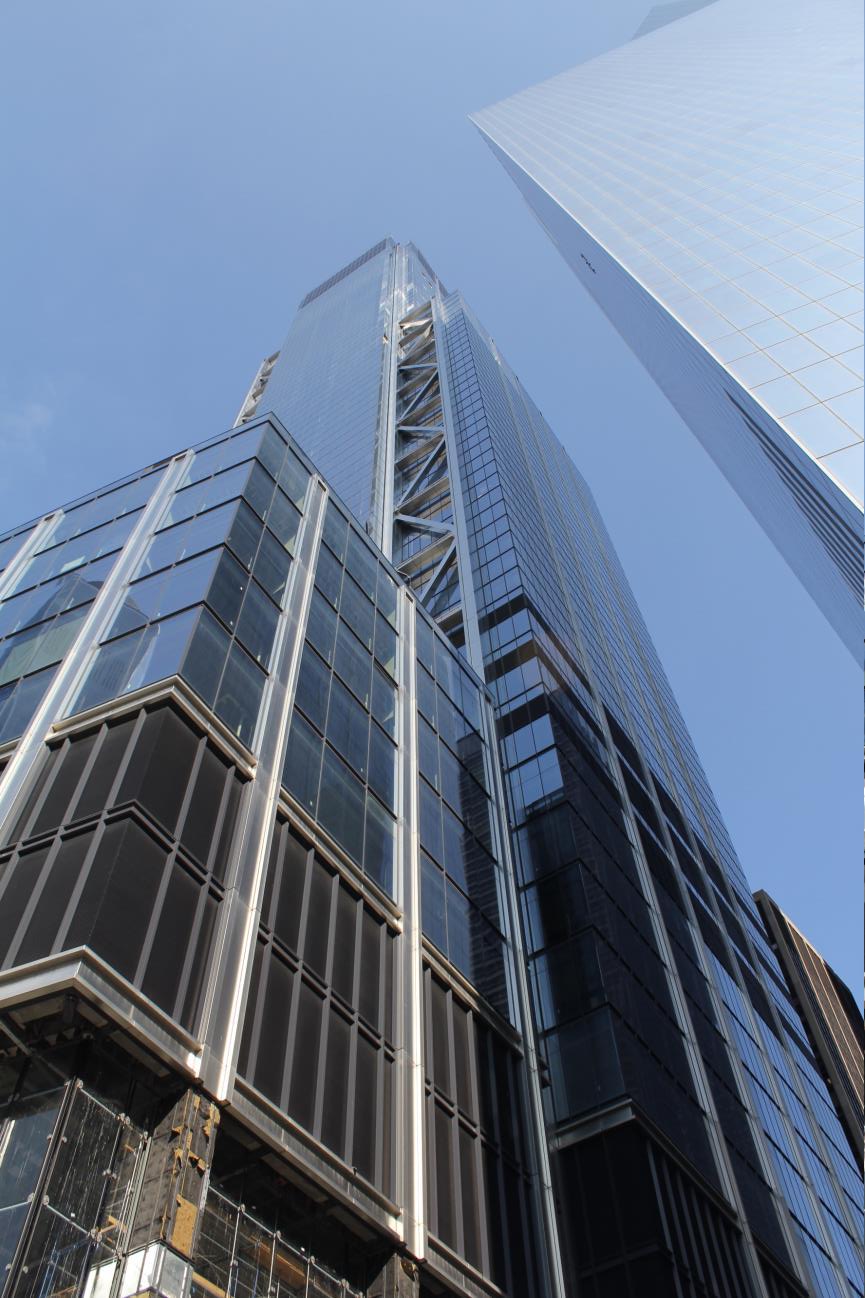 Freedom Tower
In 1826 the Melvills moved to a house at 33 Bleeker Street in NYC – a bit further "uptown" (and also going from the west to the east side of Manhattan) in what might have almost been thought of as suburbs! This house also, is gone and in its place is a red brick building with the Zürcher Art Galerie on the first floor and apartments above.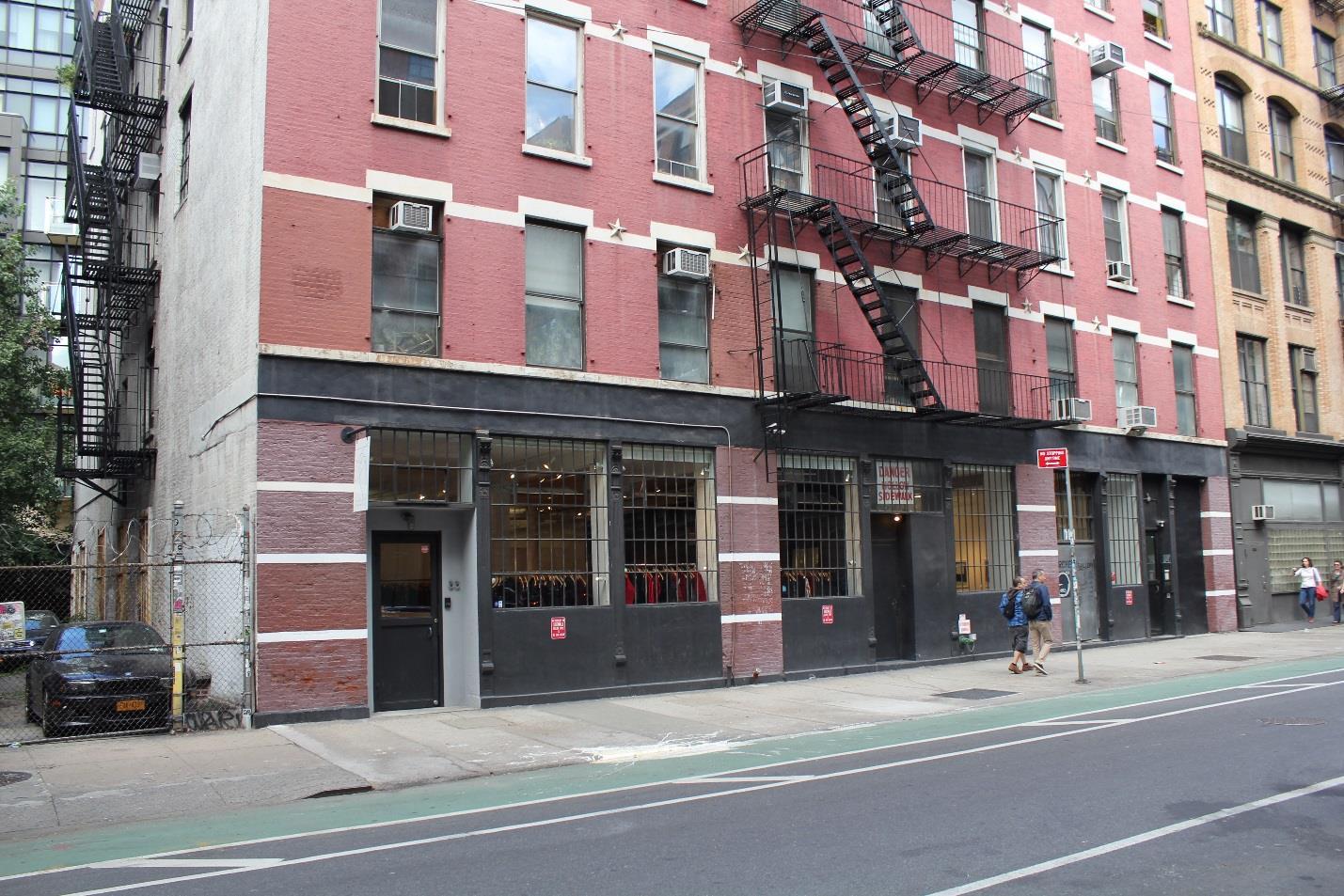 Bleeker St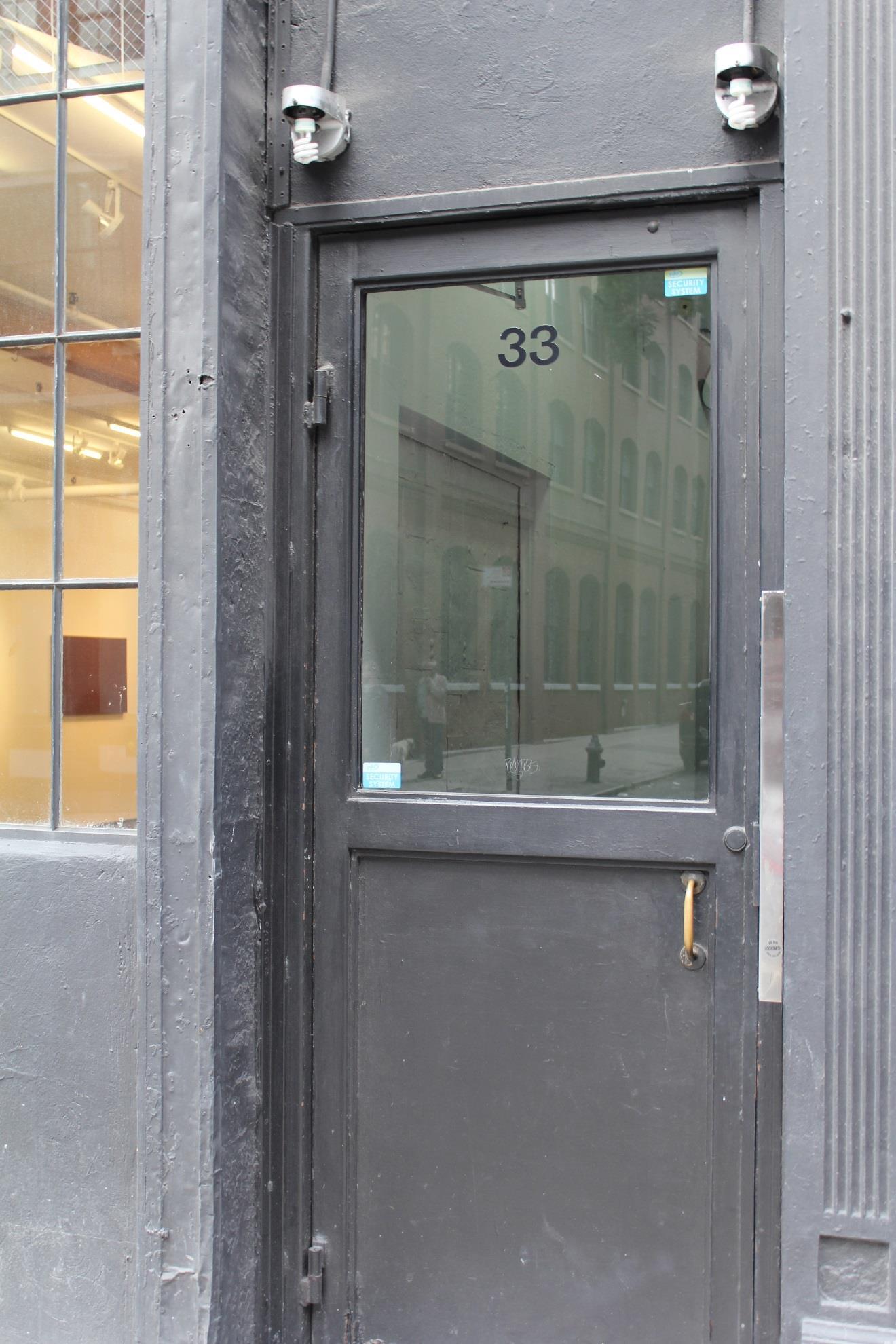 Bleeker St
It was while Herman lived here that he and his older brother Gansevoort (1815-1846) started to attend the New York Male High School which must have included a grammar school.
Two years later, in 1828 the family moved to 675 Broadway –only a short distance away. This building too was also demolished. It is now a large building running from Broadway to Mercer Street along West 3rd Street.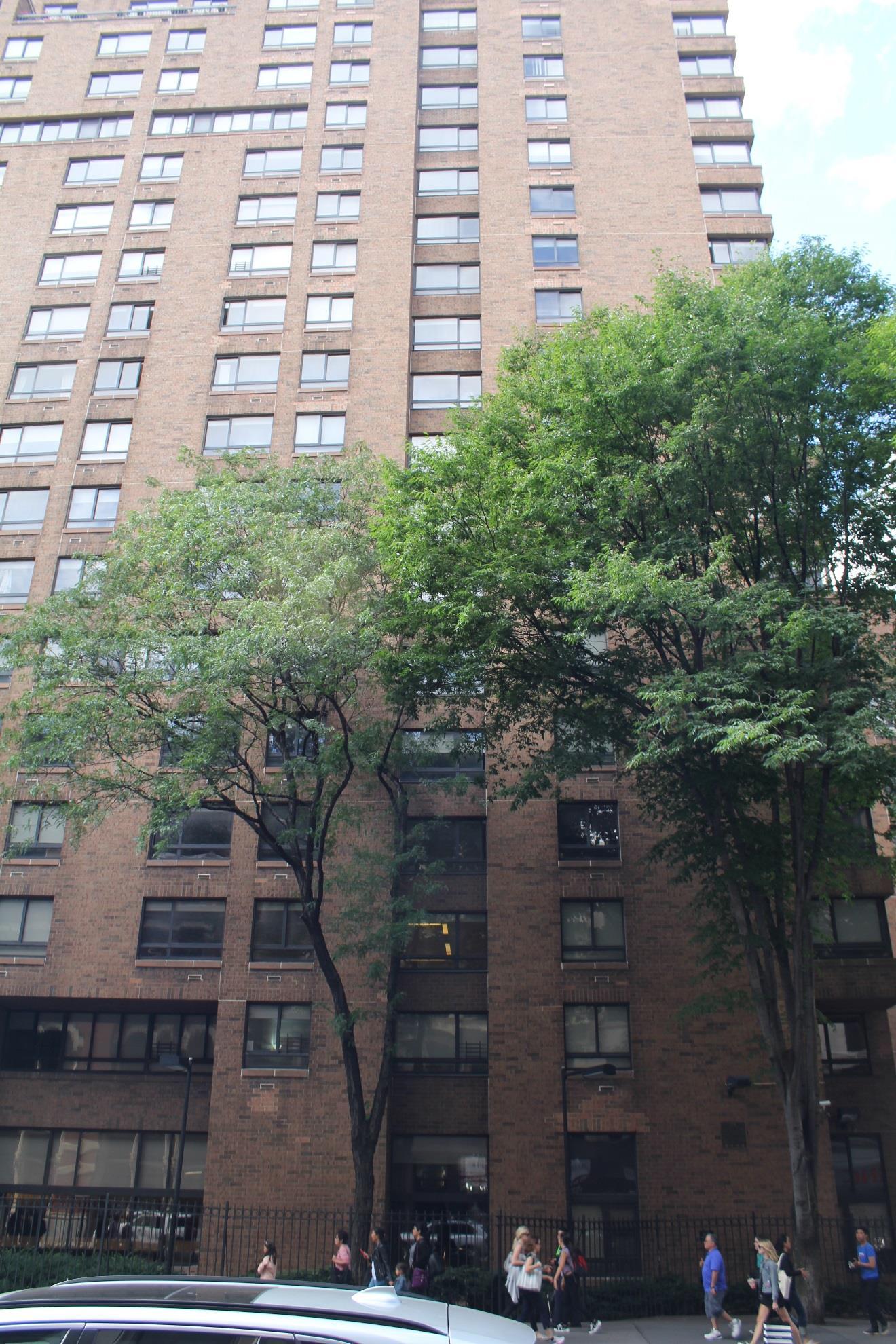 675 Broadway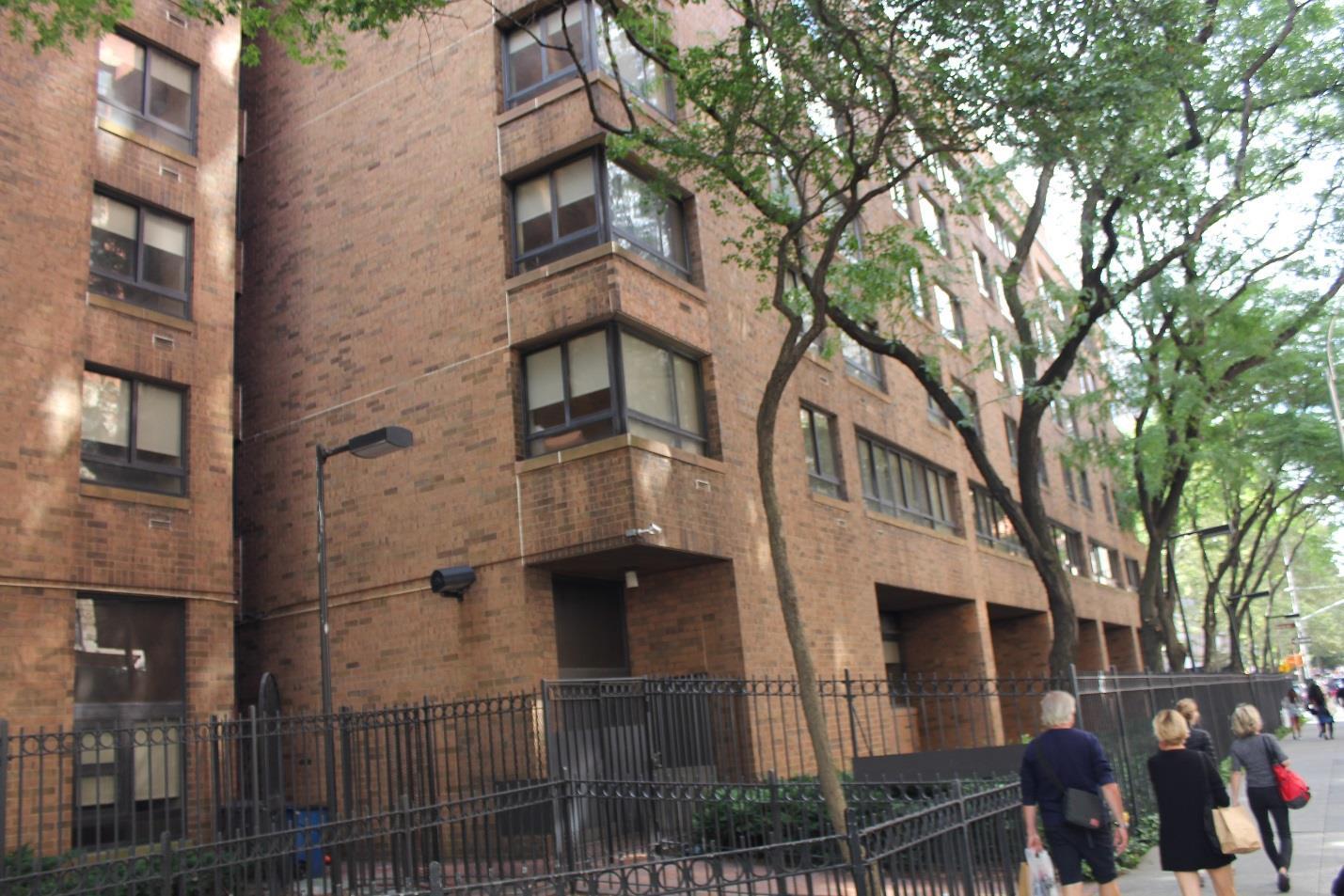 The West 3
rd
St. side of the building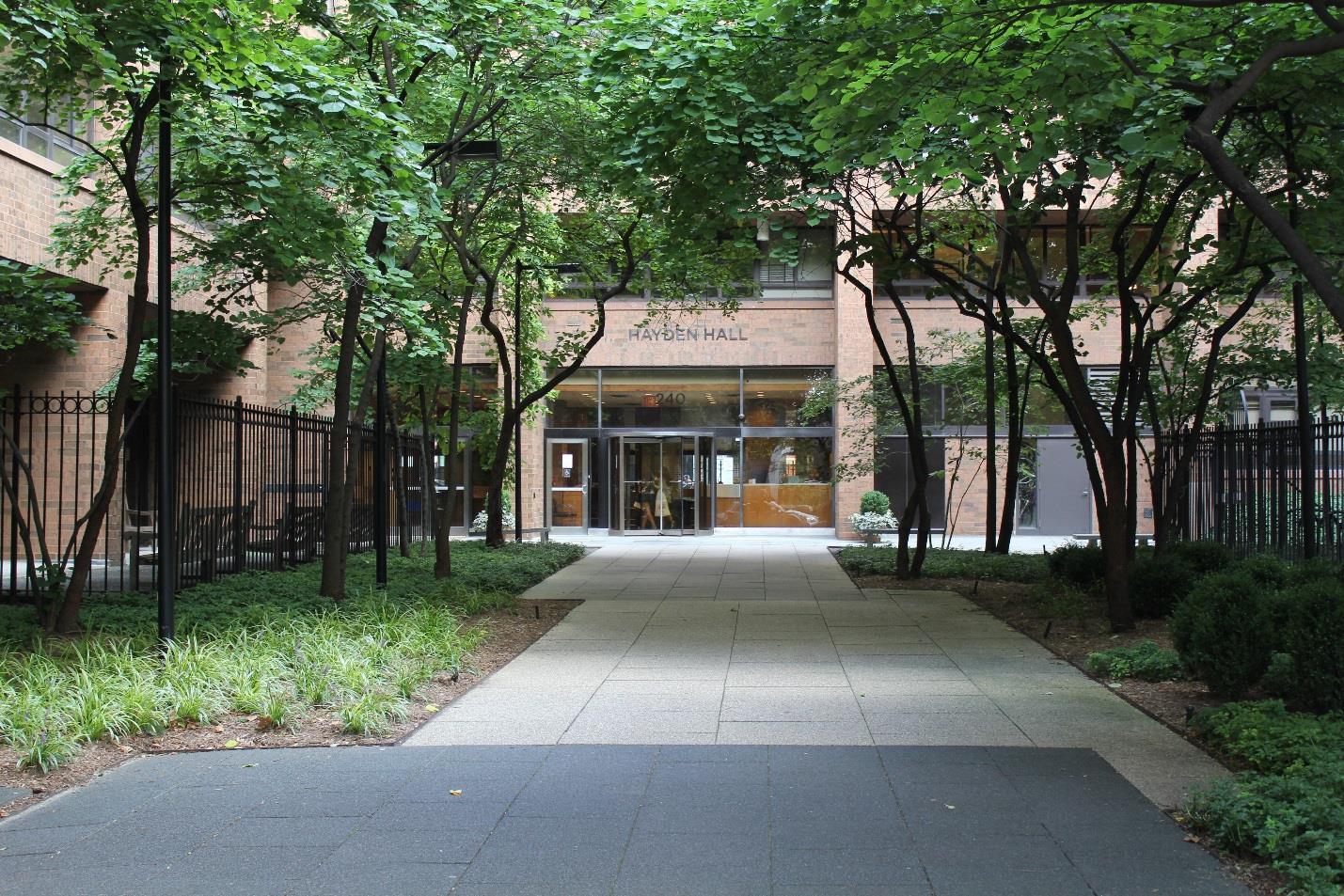 The entrance at 240 Mercer Street
There is some thought he may have lived at 103 East 10th in Dec 1861, but this is not well documented.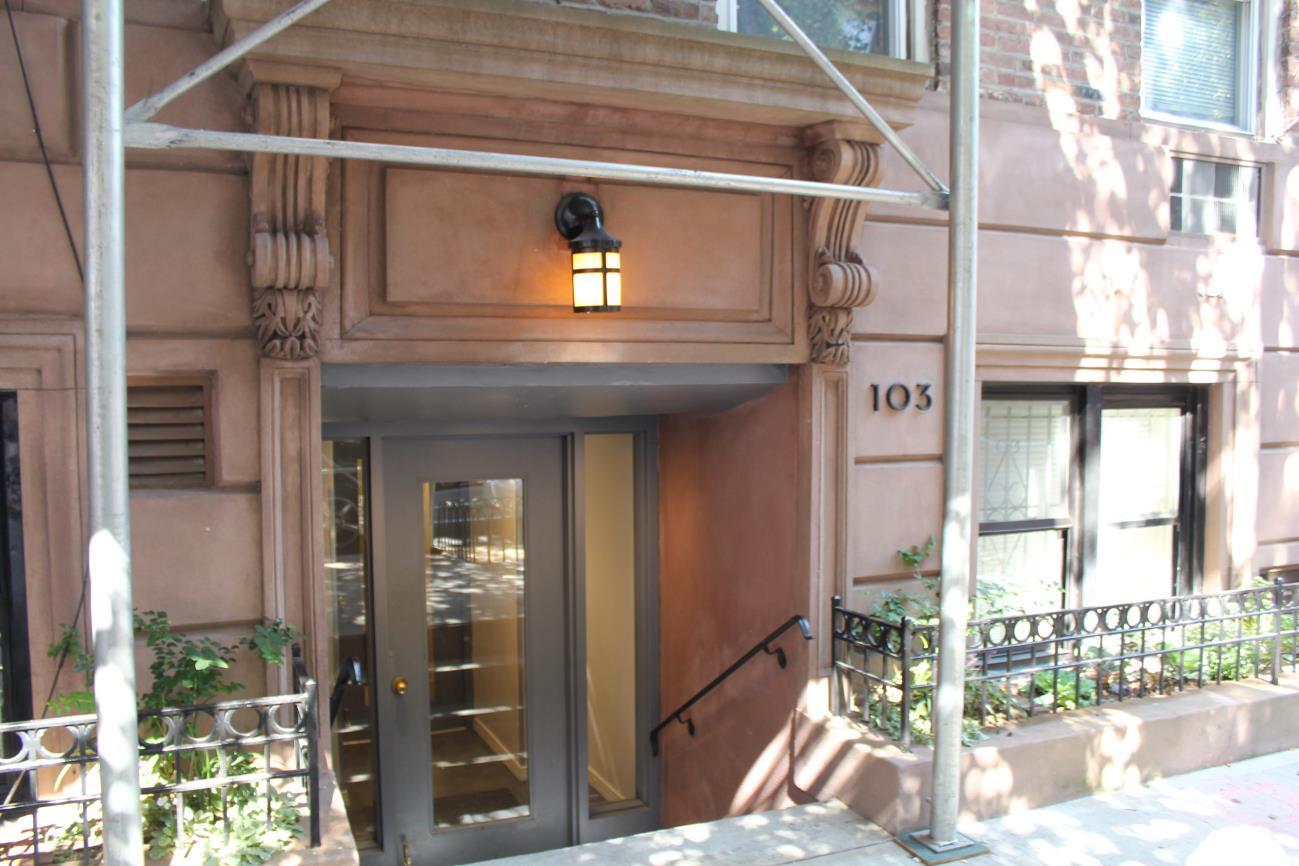 103 East 10
th
After his marriage, Melville and his family moved back to New York City
Herman married Elizabeth Knapp Shaw August 4th 1847 and after a honeymoon in Canada, Herman and his wife moved to 103 4th Ave. in New York City, just slightly south of East 14th Street. Like the other Melville houses, this one also has been replaced by a much taller building.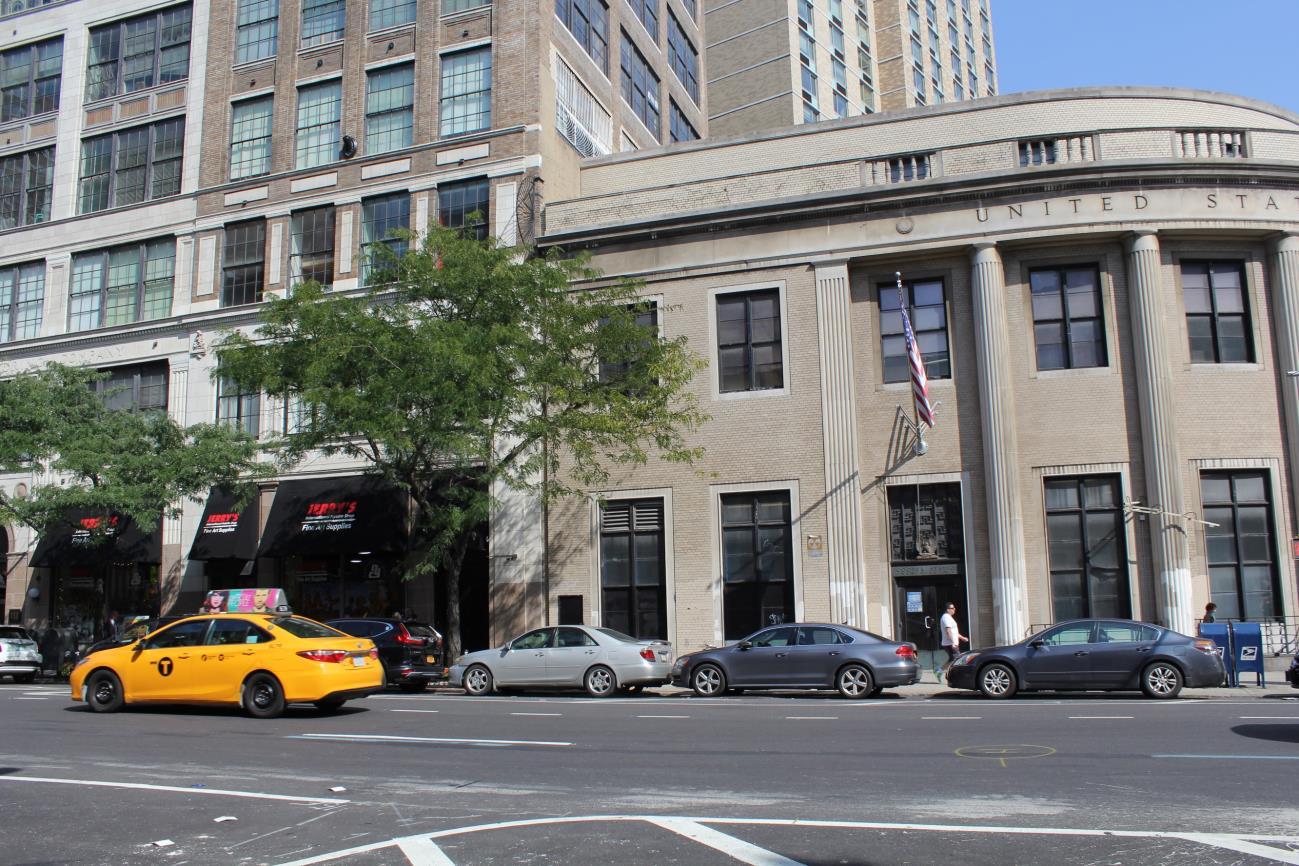 south of East 14
th
Street
The lower building is a post office. The taller building to the left occupies the spot where Melville would have lived. It is more or less connected with the building to its left, but the brick work implies 2 separate buildings.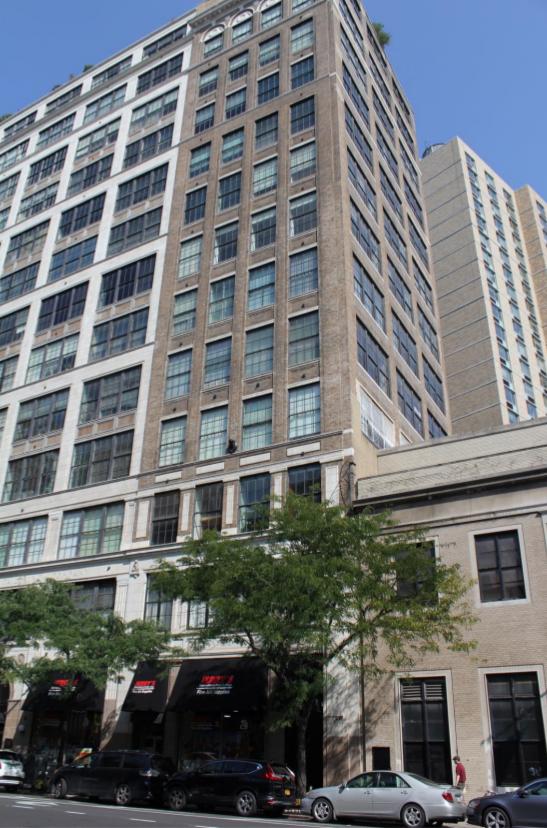 The tall brown building is where the Melville's would have lived.
According to Hershel Parker's 2 volume biography of Melville, it is possible that Melville stayed at 150 East 18th Street in January of 1862 (Parker Vol 2 p481 Howard p 271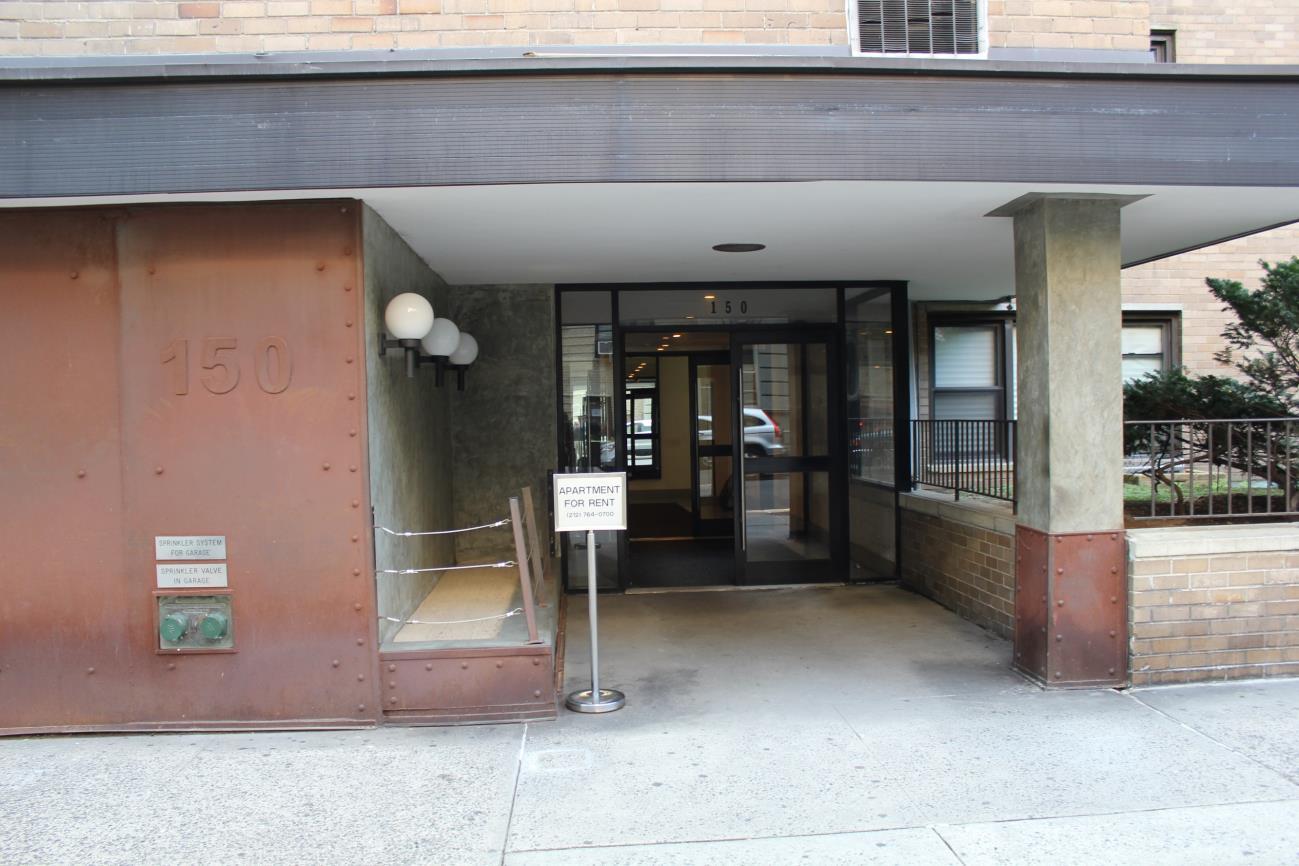 Melville's last residence in New York, and the place where he died, was 104 East 26th. Just off Park Ave. South. (The current building uses that street as an address. A small entrance way, however, is all one can find with the East 26th Street address, but this building at least has a plaque memorializing Melville's home there.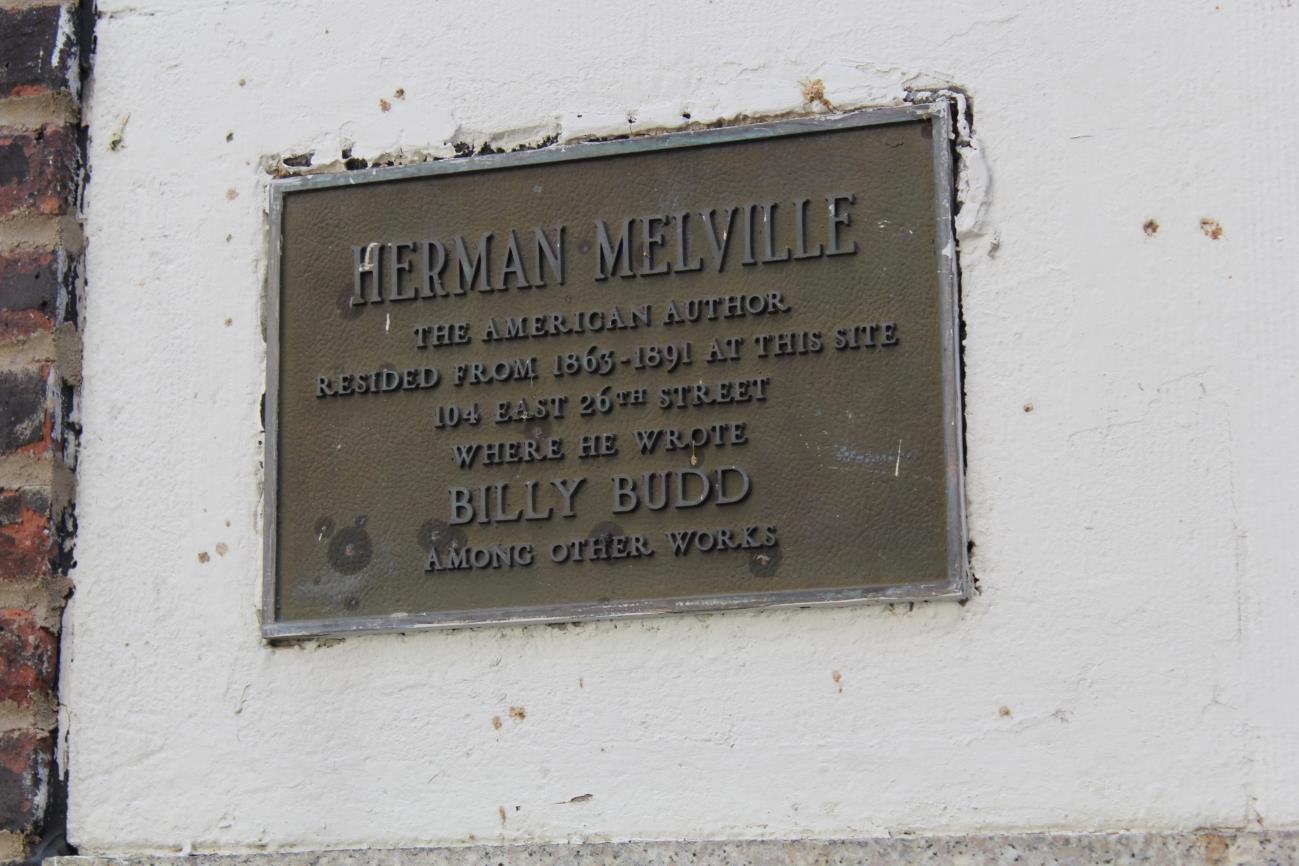 After his death he and some of his family were buried in the Bronx at Woodlawn Cemetery. It is best to go by subway there. The Woodlawn stop is probably the closest to the grave site, but the cemetery is very interesting and it is worth a visit just to look around.