The Great Glen Way in Scotland runs from Fort William and runs to Inverness roughly some 80 miles away. It has become a somewhat poplar route to walk, but be aware that the route is well traveled enough that places to stay along the route need to be booked well in advance. So unless you have a friend who will pick you up at night and take you away from the walk itself, you will need to make reservations well in advance. Of course one does not have to walk the entire route and there are interesting things to see all along the way. In this issue, and some of the following issues, we will be looking only at the eastern end of the path – and only some things around the last few miles.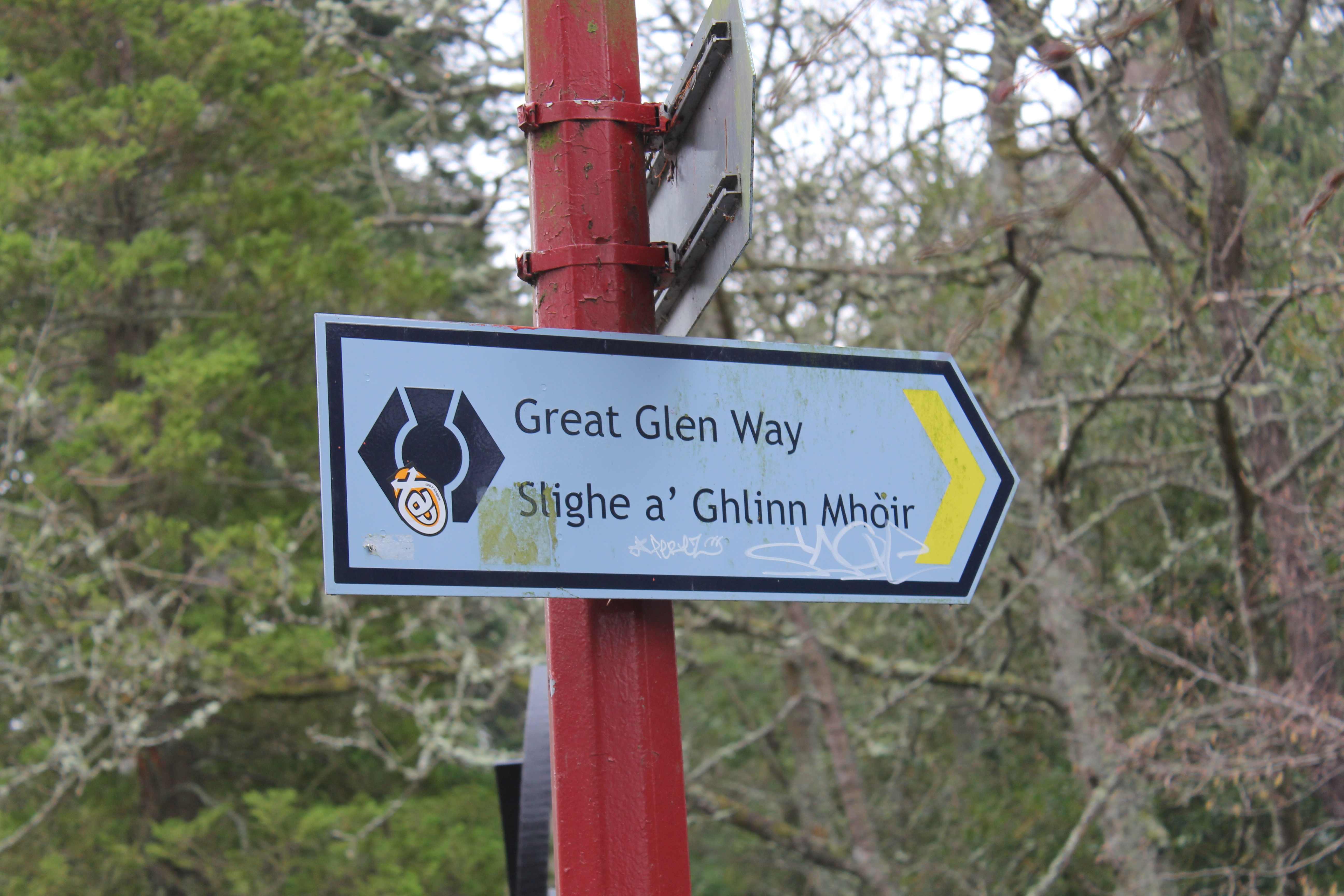 Starting in the east, the way runs along Loch Linne, Loch Oich, to Fort Augustus and along Loch Ness through Drumnadrochit. The eastern end of the way wends its way along the Ness River and terminates at Inverness Castle by the Statue of Flora McDonald.
The path at the end of the Way as it heads for Inverness Castle, it travels across several small bridges that connect small bits of land in the Ness River. At night, the way is lit with many lights and gives a magical feel to the end of the route.
Ness River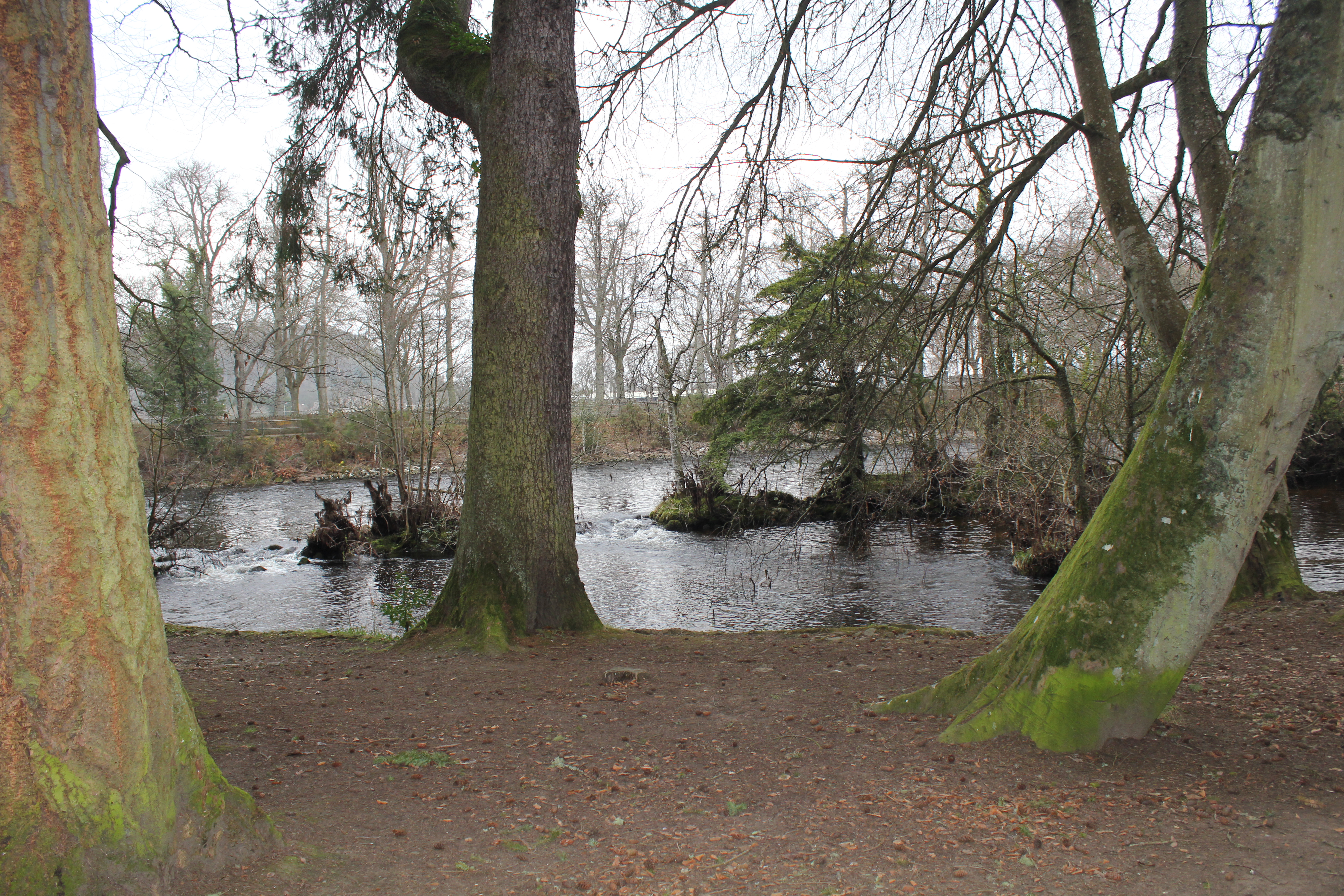 Ness River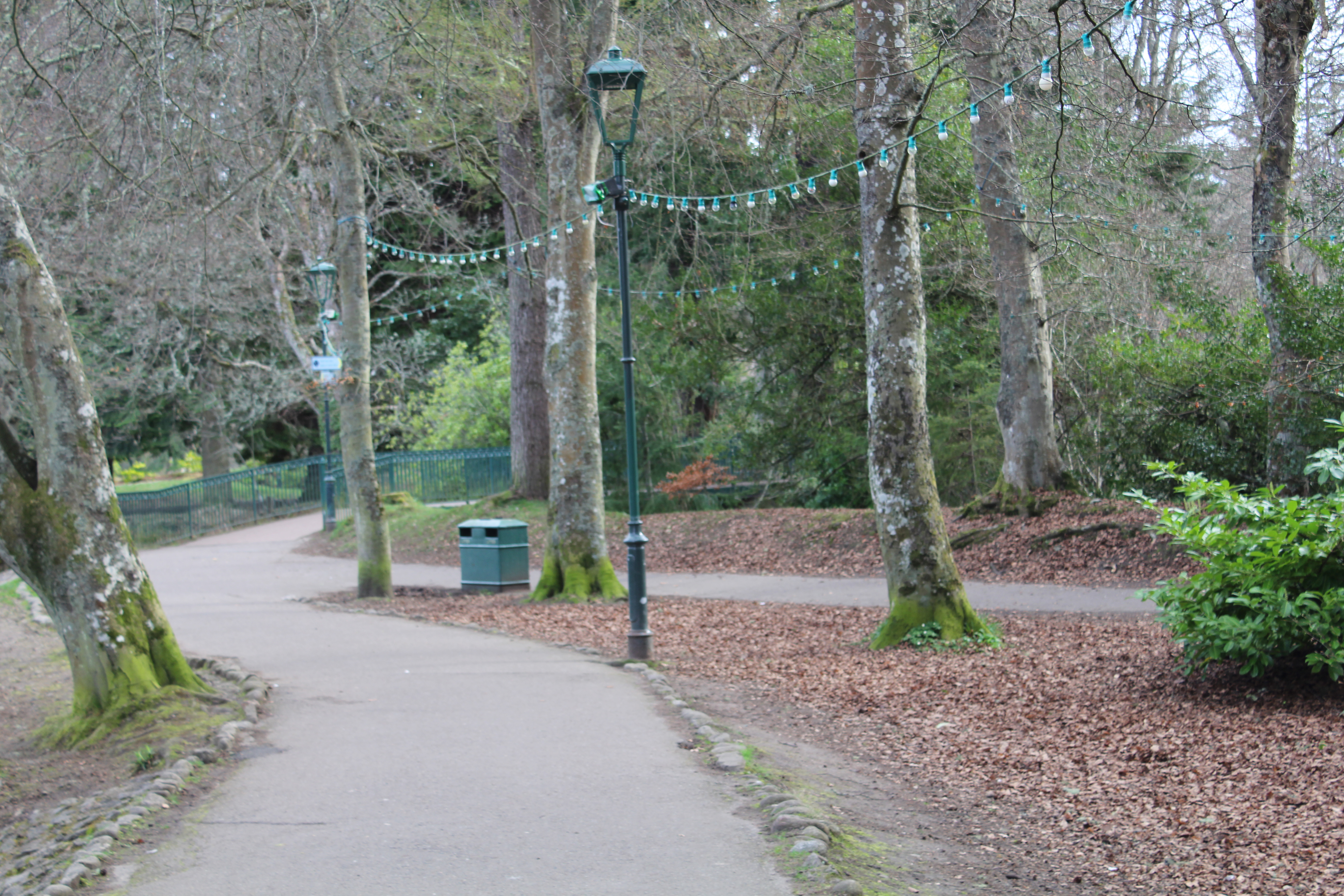 lights
There are wonderful views of the Ness along this last part of the Way and one can often see people fishing in the river.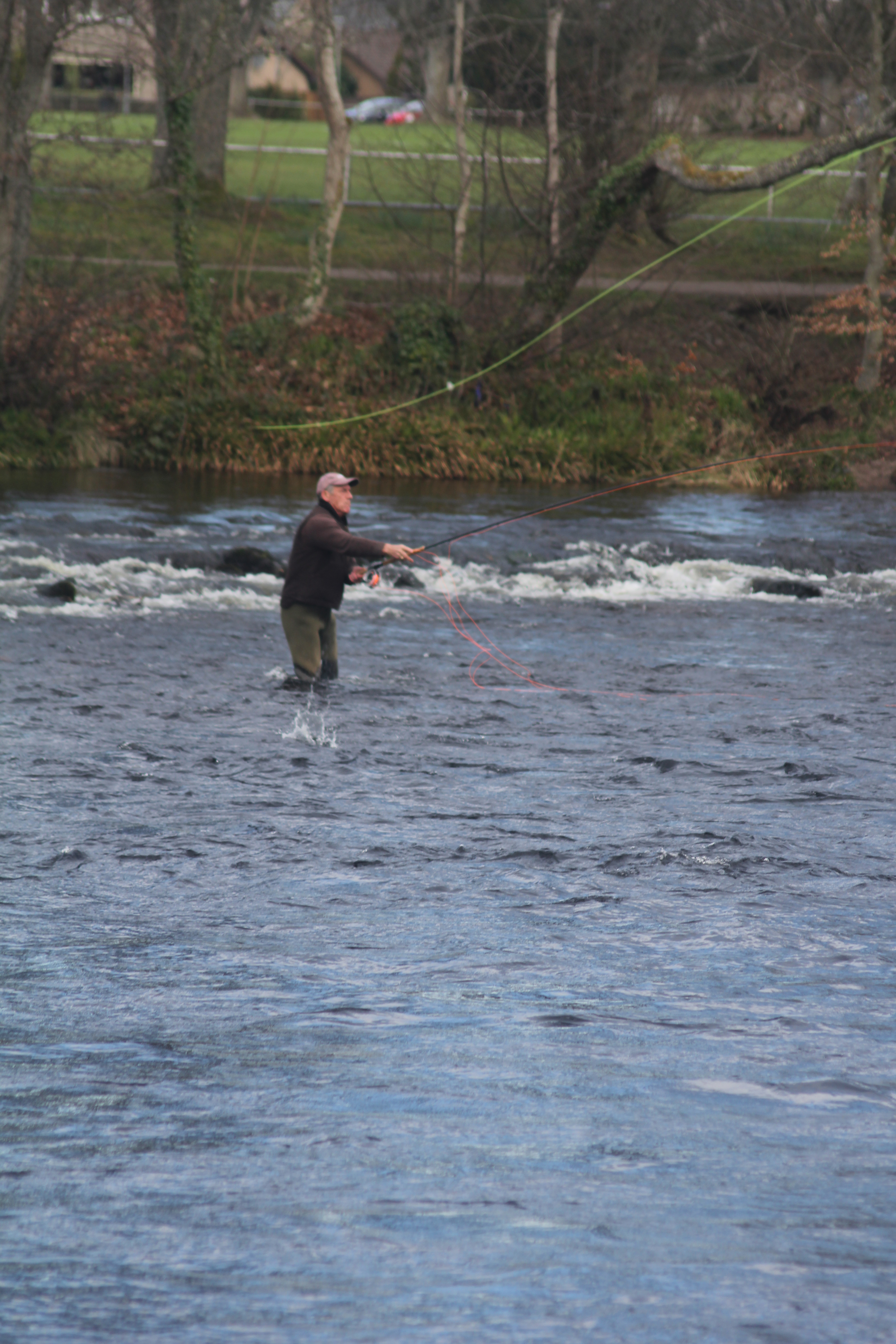 fisherman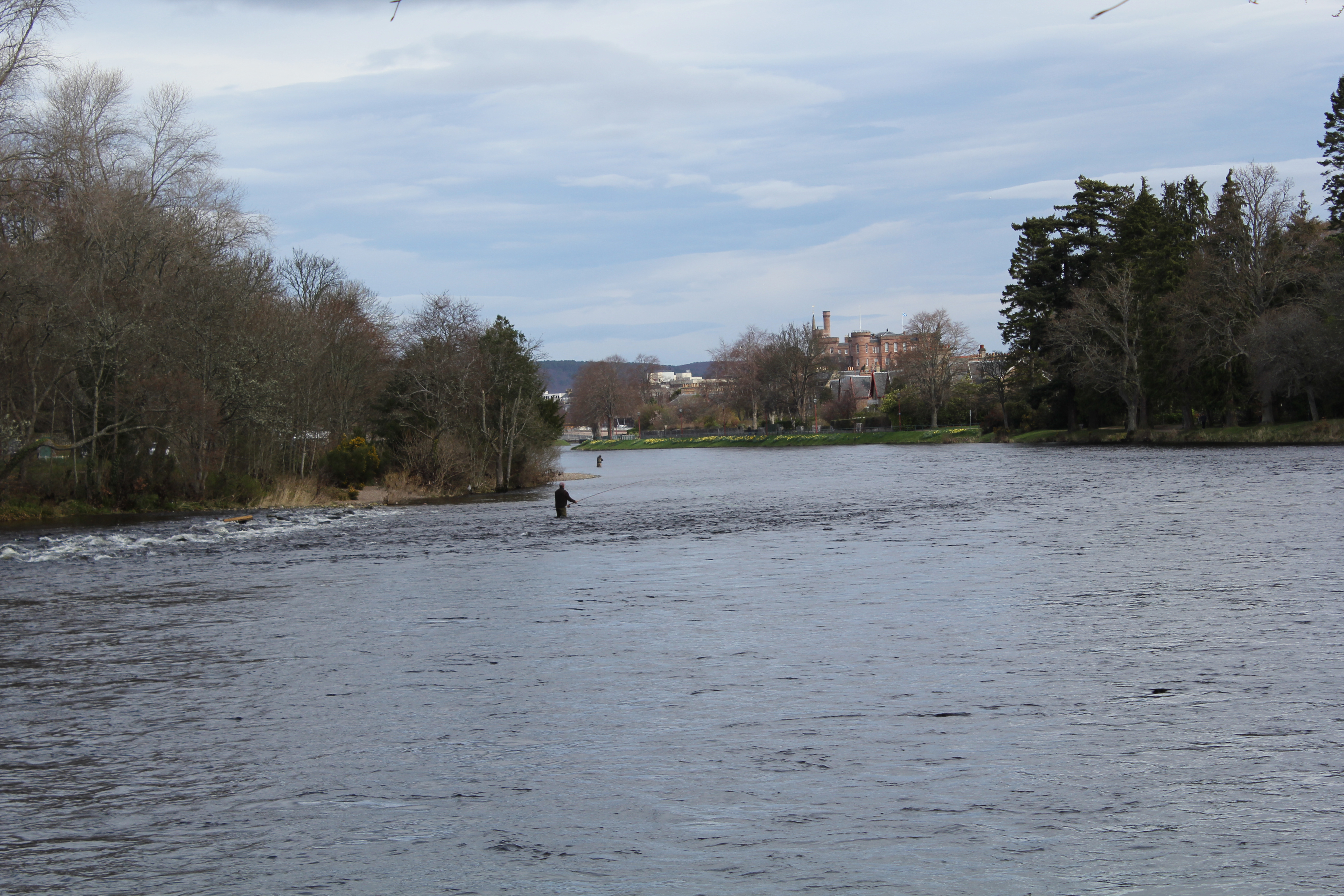 fisherman
On the Ness Bank Road on the east side of the Ness, one can stop at the Cavell Gardens – a small green area with signage dedicating the area named for Nurse Edith Louise Cavell to the memory of those who served in the Burma campaign.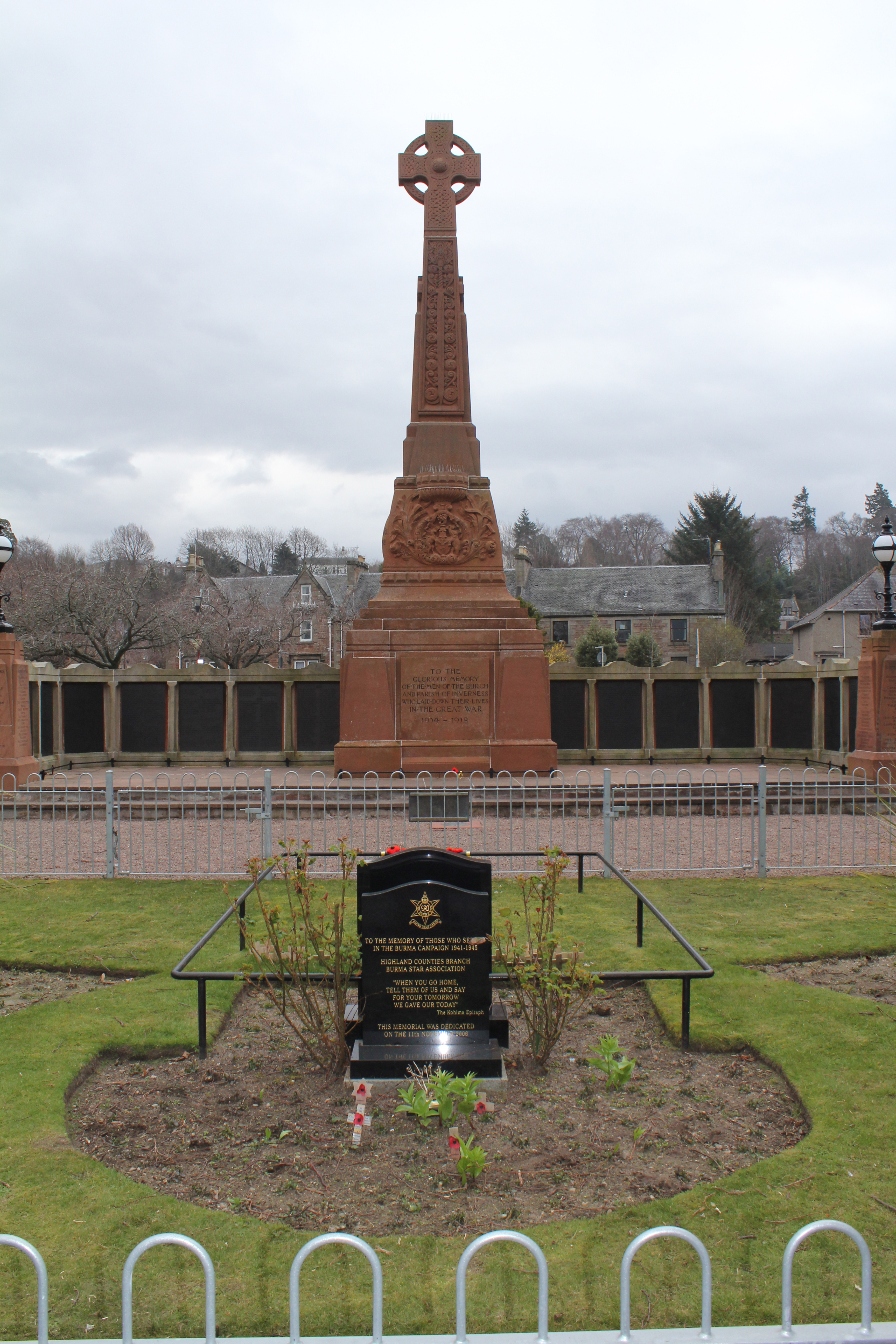 Cavell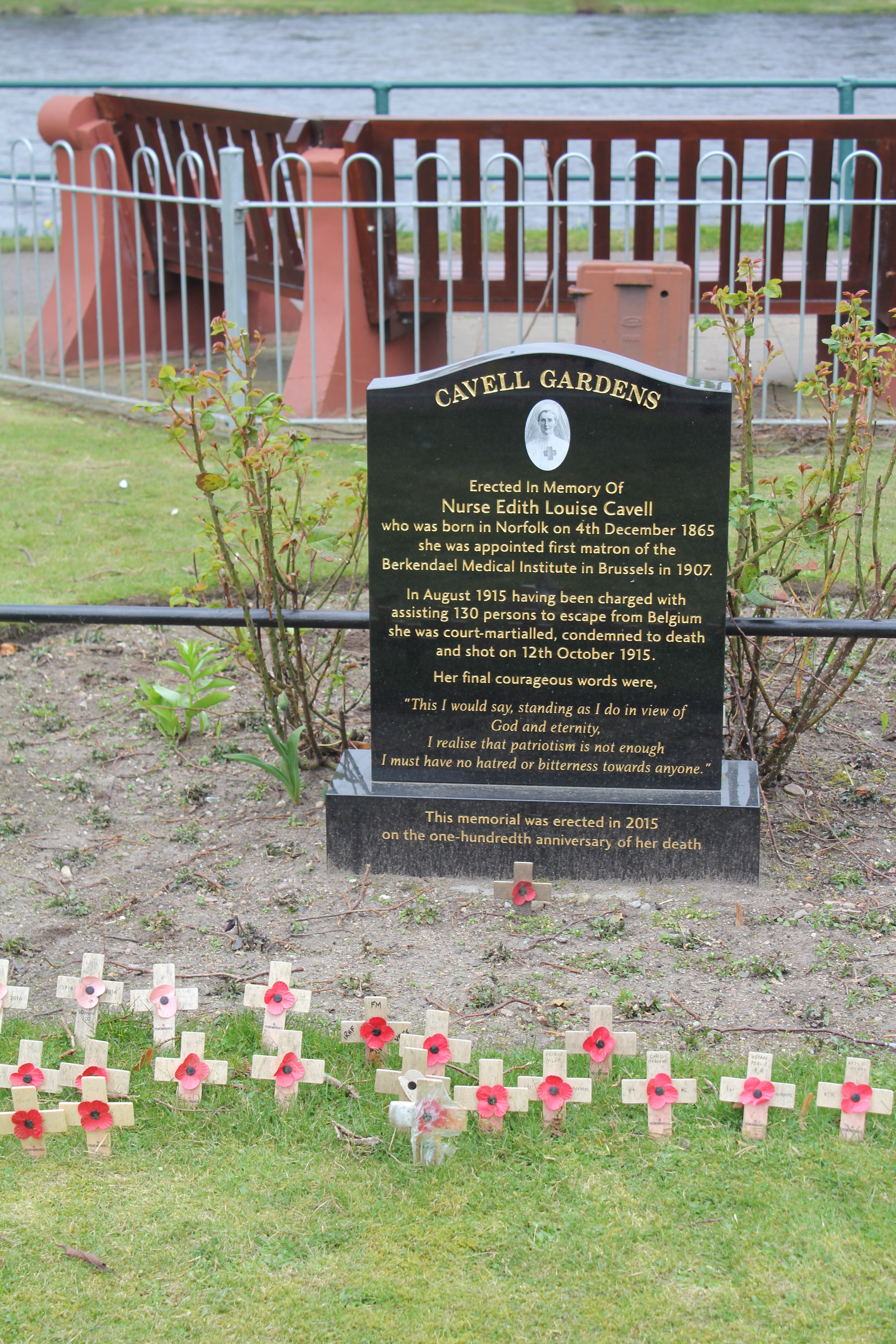 Cavell
At the very end of the walk, the statue of Flora MacDonald can be seen standing before the castle itself.
While the entire walk is quite long and passes through many beautiful locations, the walk through Inverness is very pleasant and well worth doing if one visits this "Capitol of the Highlands" where there are many other sights to see.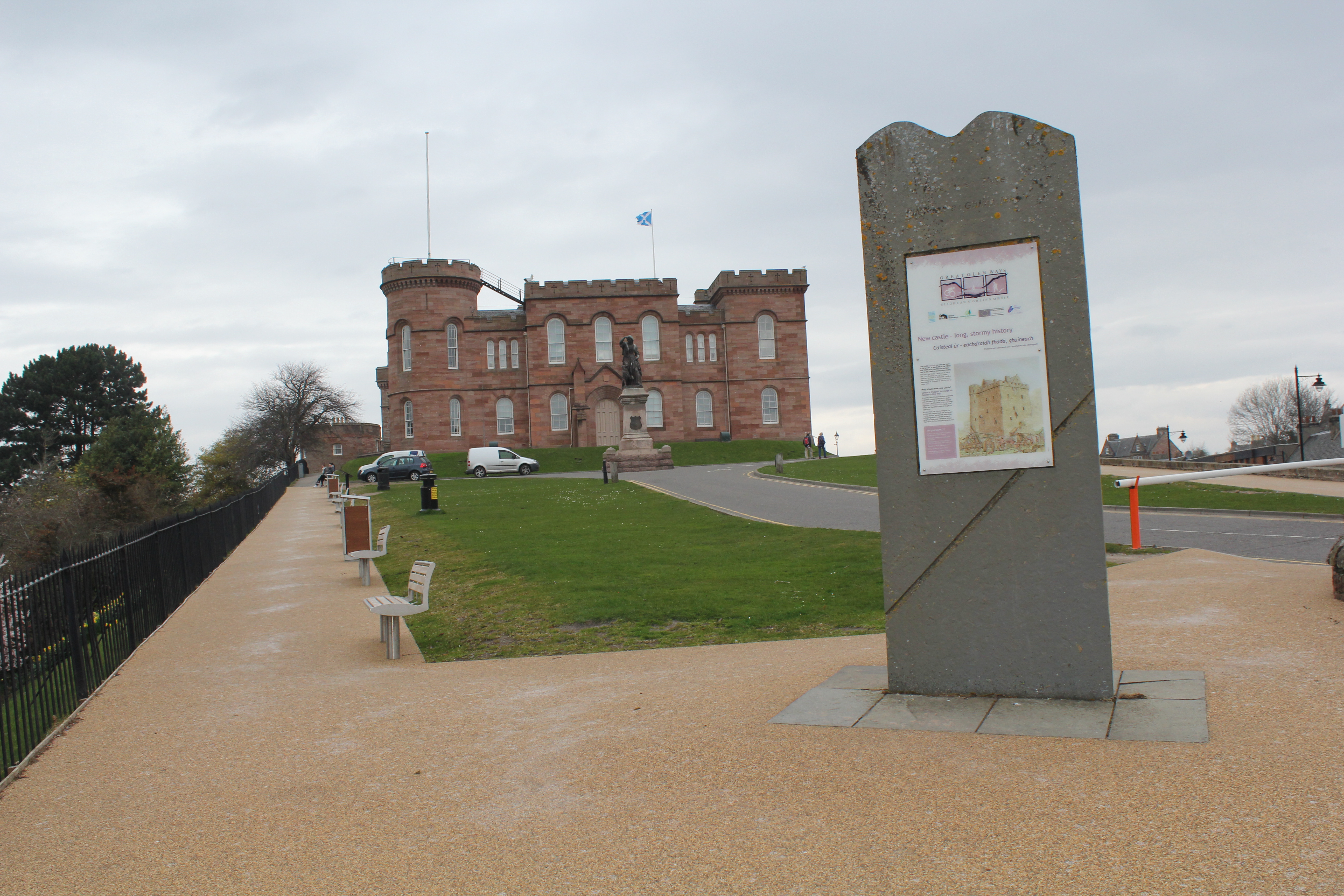 end of way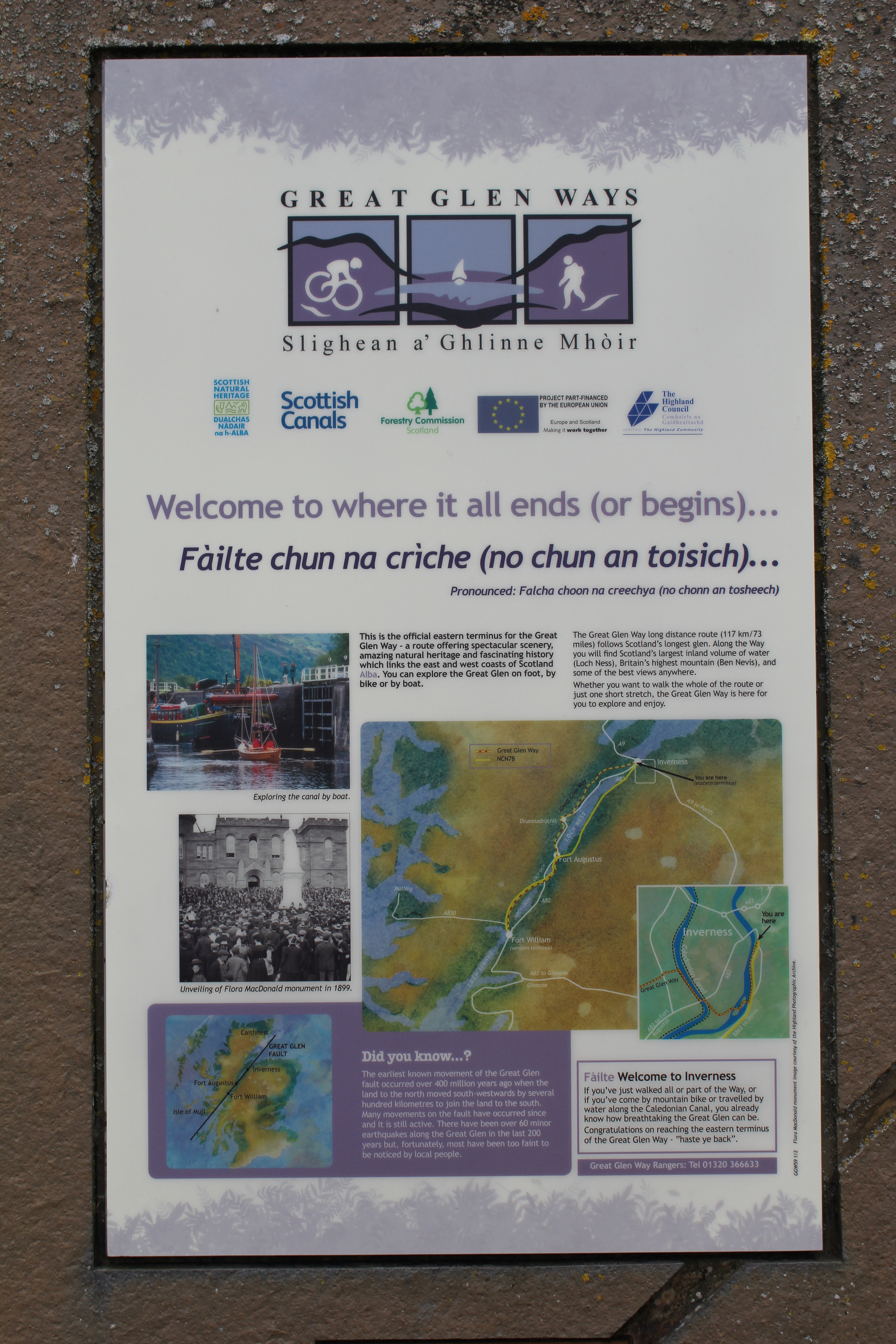 end of way