Last months "Off the Beaten Path" took us to Sleepy Hollow Cemetery in Sleepy Hollow New York. There we found the grave of Washington Irving, whose father was from Orkney.
Browsing around the graveyard a bit more, we find a number of famous people there, but one of the more notables is Andrew Carnegie, the famous Scot who emigrated to the US.
The Famous philanthropist (November 25, 1835 – August 11, 1919) was born in Dunfermline in Fife just a short distance from Edinburgh. He lived in a small one room weaver's cottage. He came to the US in 1848 with his natal family. His mother who was the primary source of income in the family, borrowed money from the Lauders. George Lauder was Andrew's uncle and a politician who had introduced Andrew to the stories of Rob Roy, Robert the Bruce and William Wallace as well as to the writings of Robert Burns.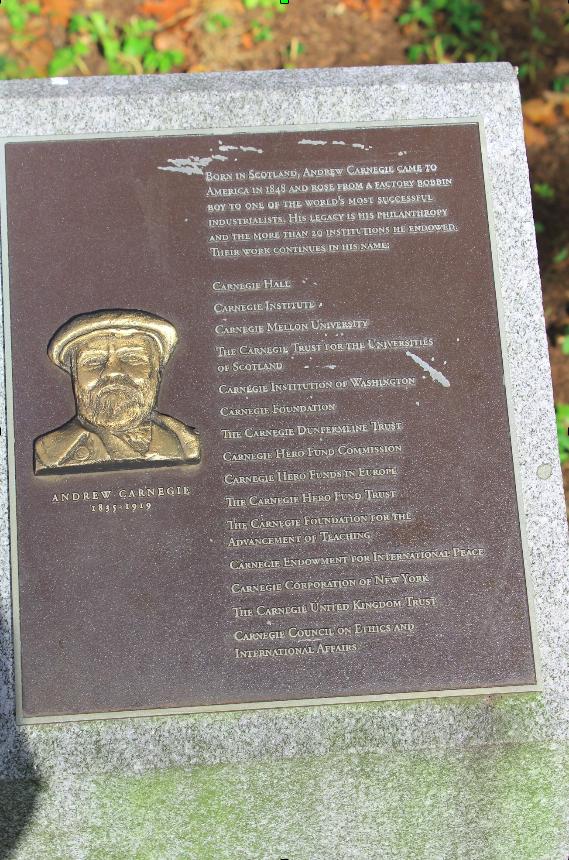 Carnegie


Once the family arrived in America, they settled in Alleghany in Pennsylvania. Andrew started working at 13 as a bobbin boy changing spools of thread 12 hours a day, 6 days a week in a cotton mill in Pittsburgh. For this he received the princely sum af $1.20 per week. His father worked in a cotton mill as well, but left to become a cobbler. His mother worked also earning money binding shoes.


Carnegie made a fortune ultimately, largely through railroads. His assets were huge. He built the Carnegie Steel Company which he sold to J.P. Morgan for $480,000,000. His net worth surpassed Rockefeller, reaching US$310 billion.


A philanthropist of epic proportions. His interests were local libraries, world peace, education and scientific research. He built Carnegie Hall in NYC and founded many institutions including (but not limited to) the Carnegie Corporation of New York, Carnegie Endowment for International Peace, Carnegie Institution for Science, Carnegie Trust for the Universities of Scotland, Carnegie Hero Fund, Carnegie Mellon University and the Carnegie Museums of Pittsburgh. In the end he had given away about 90% of his fortune (about $350,695,653 (approximately $76.9 billion, adjusted to 2015) He believed that the rich should use their wealth to help enrich society.


He died in Lenox Massachusetts of bronchial pneumonia. His remaining fortune of about $30,000,000 was left to foundations, charities, and to pensioners after his death.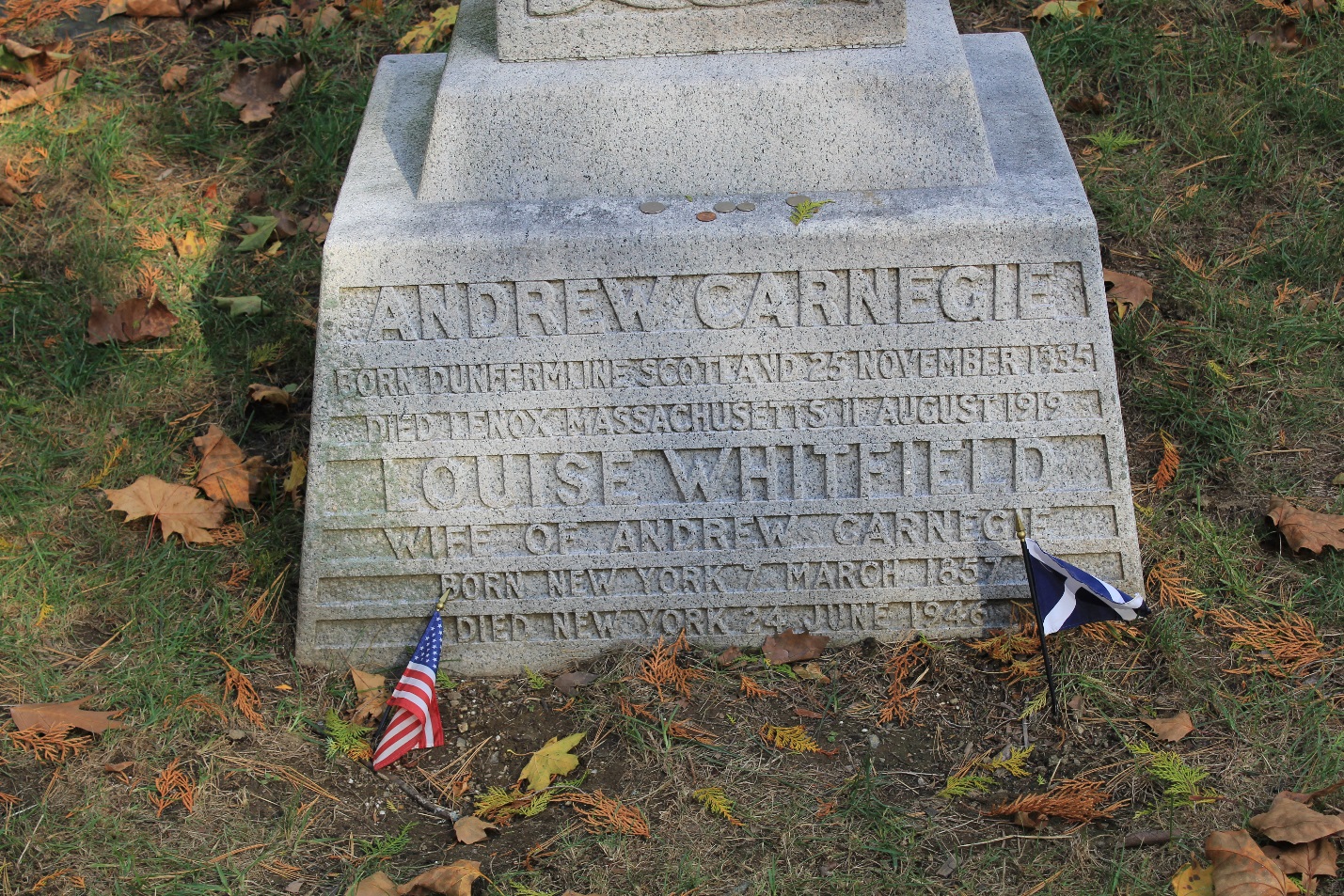 He was buried with his wife, Louise Whitfield in Sleepy Hollow Cemetery on Summit Ave and Dingle Road.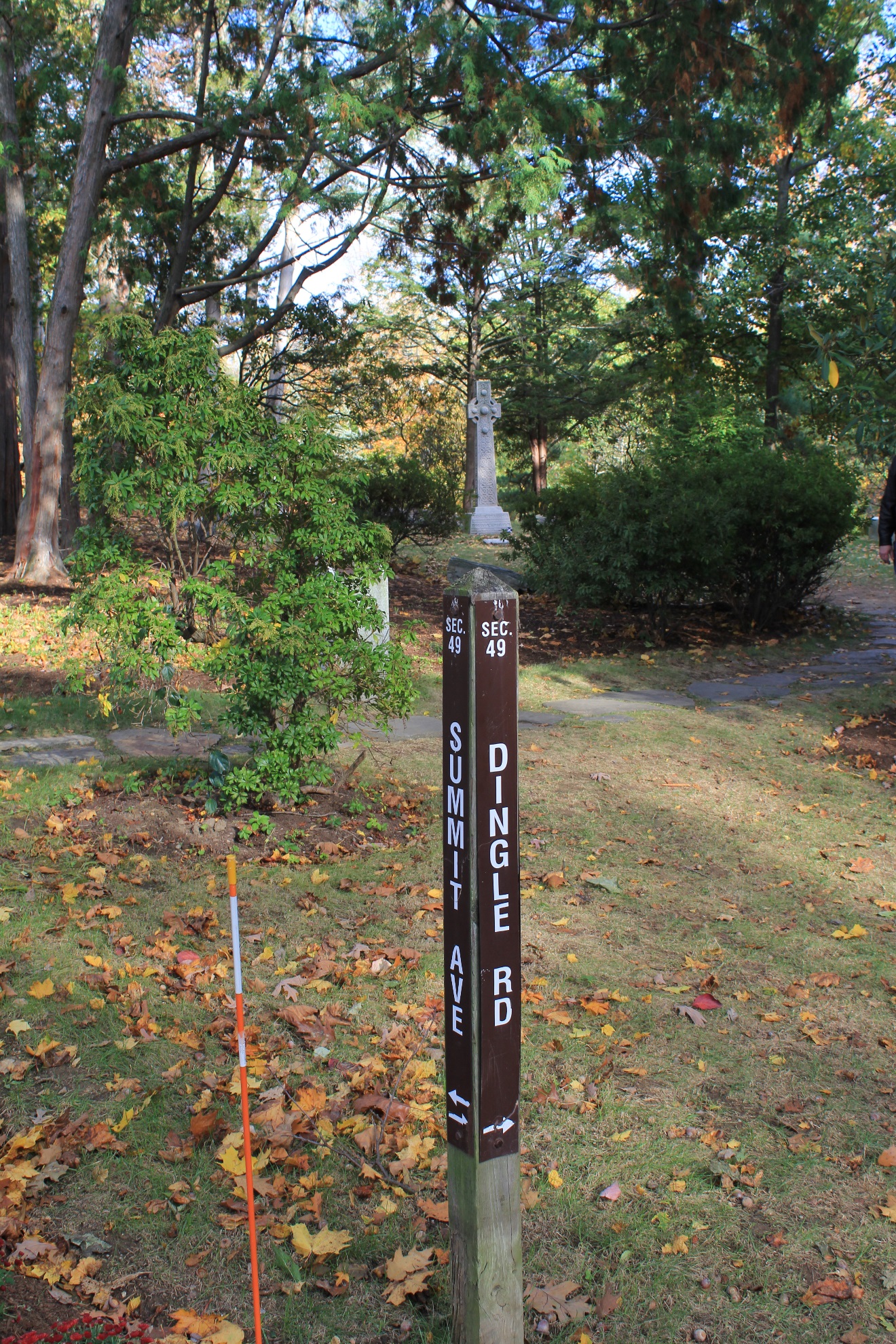 A Celtic Cross marks the grave.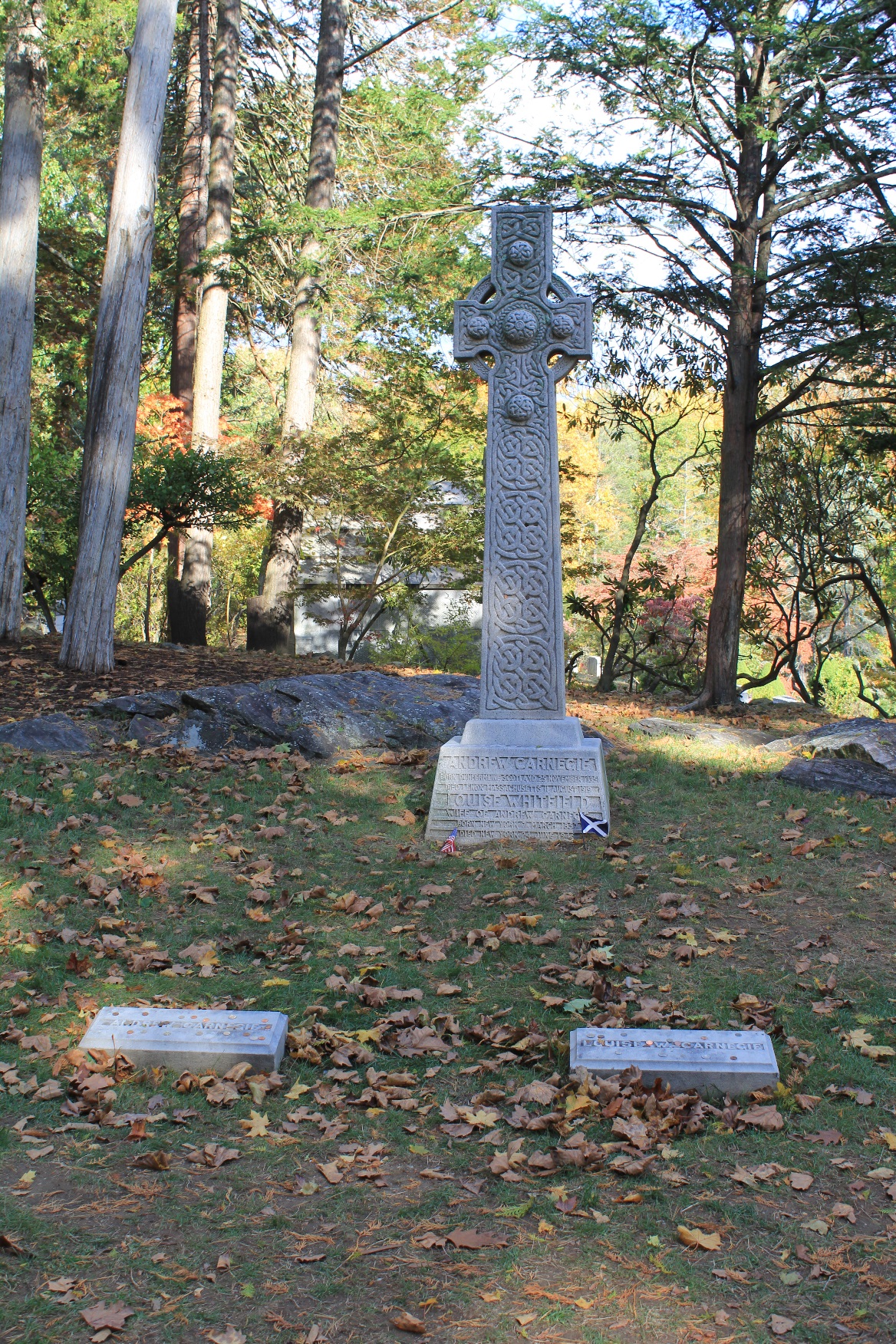 The tombstones themselves are covered with small change left by visitors.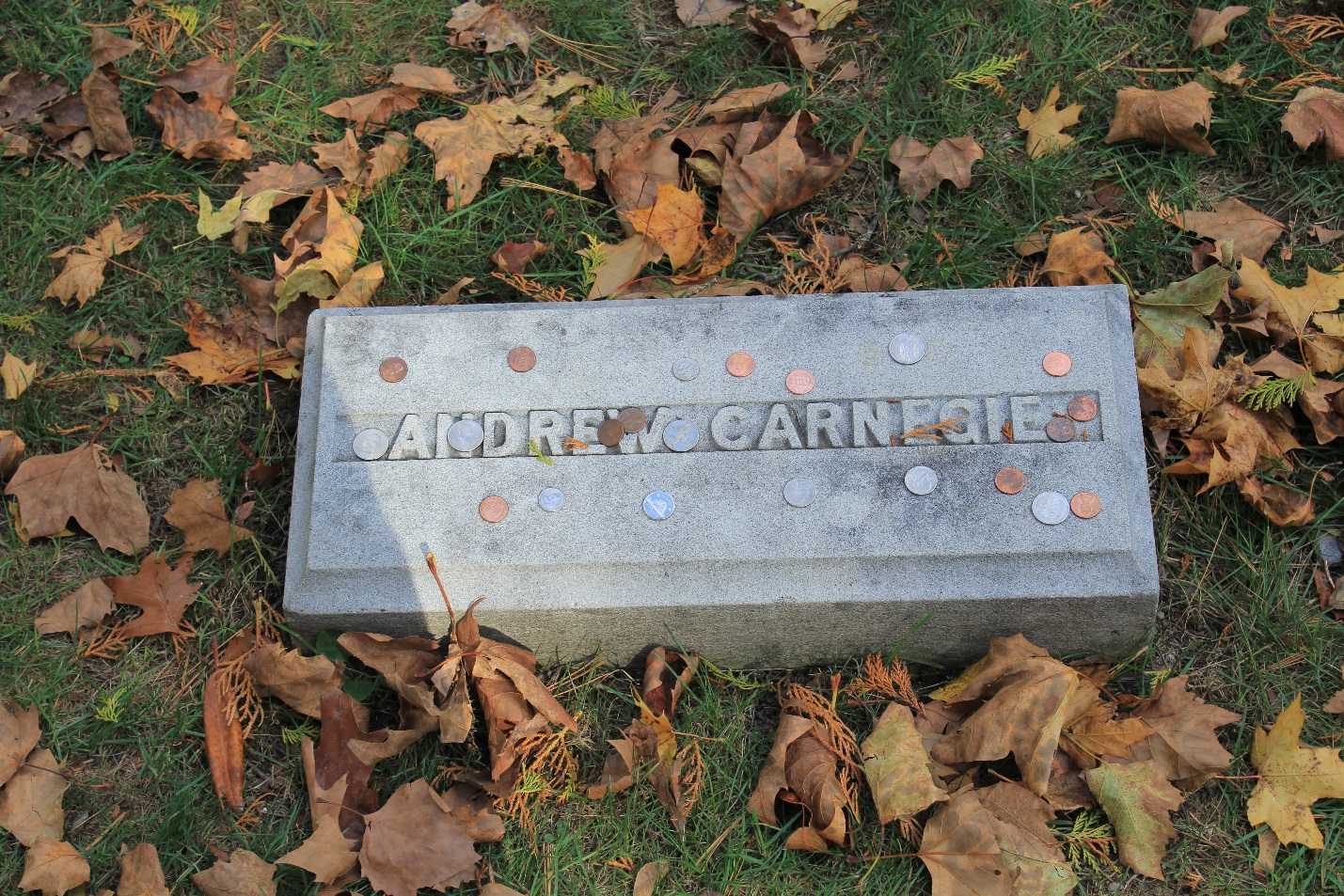 Sleepy Hollow Cemetery at 540 N. Broadway, Sleepy Hollow, is about 35 miles north of New York City, about an hour by car. Train service is available from Grand Central Station (a place well worth seeing in itself) to Tarrytown. From there a short walk to the Tarrytown Railway Station. Then a short ride to North Broadway at Sleepy Hollow Cemetery.