OFF THE BEATEN PATH
ARTHUR'S SEAT
Arthur's Seat is a 251 meter (822 feet) high peak which rises up in the center of Edinburgh. It is the highest peak of a group of hills that make up Holyrood Park. The name Arthur's Seat seems to be recorded as such since about the 15th Century. The actual origin of the name is something of a mystery. One argues that it is a corruption of the Gaelic "Ard-na-Said," meaning "Height of the Arrows."
Arthur's seat is an easy climb, and there are wonderful views of the city and the surrounding area from the top. It should be noted however, that the Salisbury Crags, where there is a possibility for rock climbing, are rather dangerous and a permit is required for climbing there. The permit is free, but should be obtained.
There are a number of other geological features in Scotland which have some association with King Arthur: Ben Arthur, and the ridge in the Cumbrian Lake District known as Stone Arthur on which there is a location called Arthur's Chair.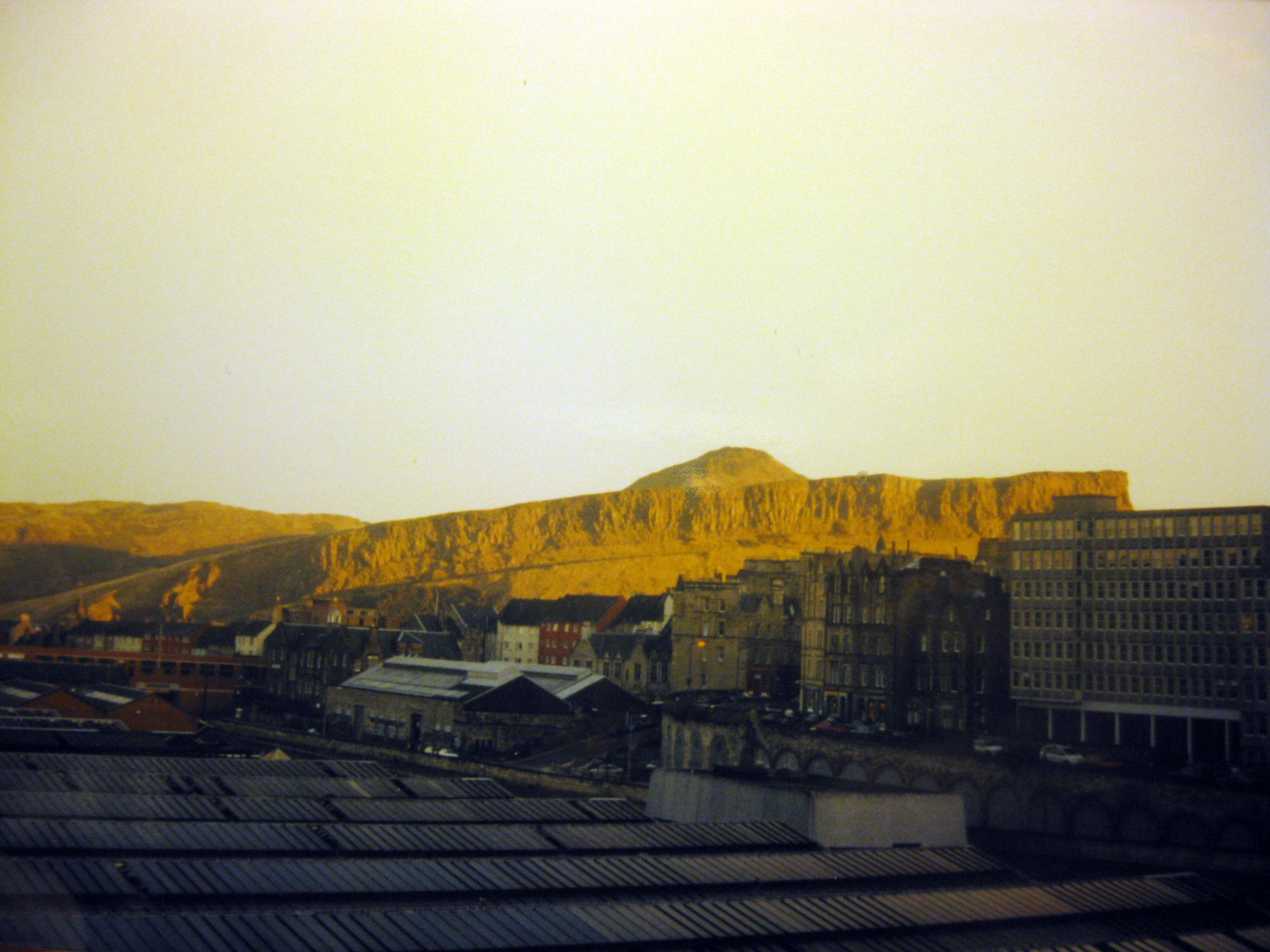 Arthur's Seat from a distance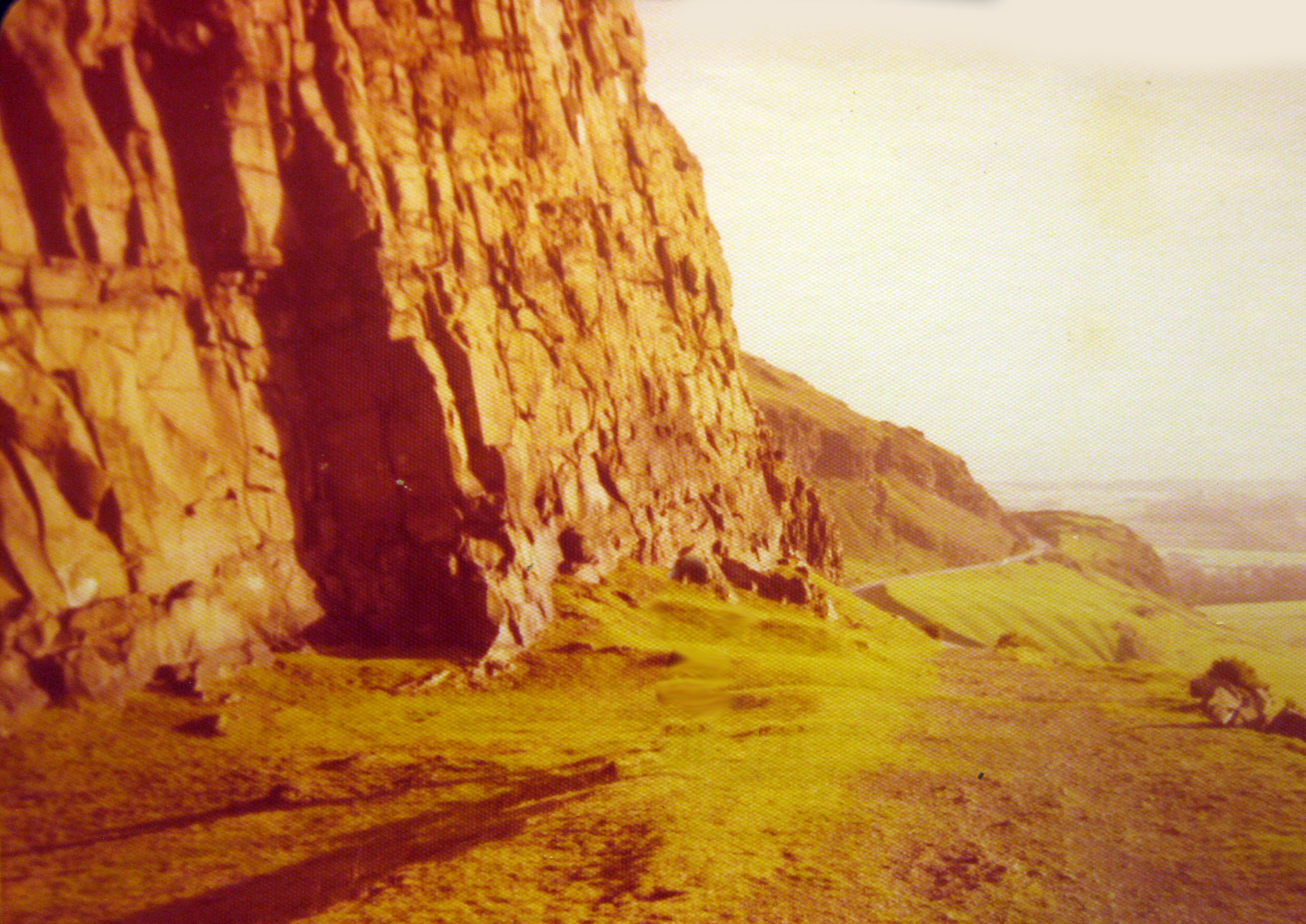 on top of Arthur's Seat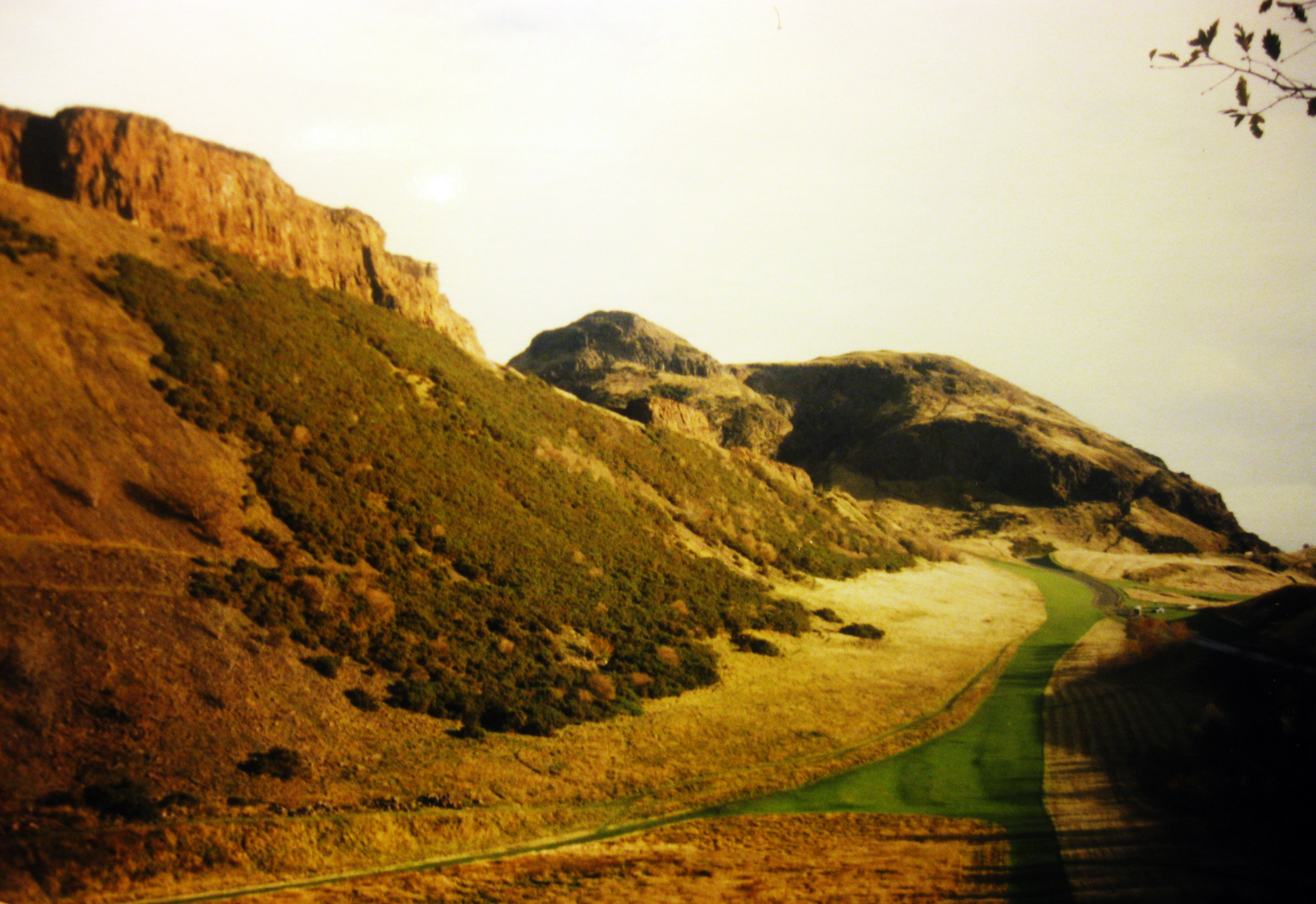 Arthur's Seat at an angle
Arthur's Seat is part of an extinct volcanic formed about 350 million years ago. It has been worn down by glaciers somewhere in the last 2,000,000 years.
In terms of human habitation, there are prehistoric sites located on the hills including Arthur's Seat. The date from the Iron Age. These may be about 2,000 years old. There are also some remains of cultivation terraces on the eastern slopes of Arthur's Seat.
In the 1830's, some boys found some miniature coffins which had some figures in them. The purpose of these is still unknown although some associate them with witchcraft and others with the serial killers Burke and Hare. Whatever their origin, they currently reside and are on exhibit at Edinburgh's Royal Museum.