OFF THE BEATEN PATH
Inverness Cathedral
Inverness Cathedral (Cathair-Eaglais Inbhir Nis) or The Cathedral Church of St. Andrew, a Scottish Episcopal church is found on the west bank of the Ness River on Bishops Road and Ardross Street. Alexander Ross, the architect, was based in Inverness. The Cathedral is the northernmost one in Britain, and the first cathedral to have been completed after the Reformation.
Dedicated to Saint Andrew, it is administered by the diocese of Moray, Ross and Cathness. The imposing structure was begun in 1866 when Charles Longley, then the Archbishop of Canterbury laid the cornerstone. Work was complete in 1869, but lack of funds resulted in the two spires in the original design to be omitted.
The congregation was originally a mission, founded in 1853 on the east side of the Ness. As befits a highland congregation, the Eucharist is celebrated in Gaelic on a number of occasions throughout the year.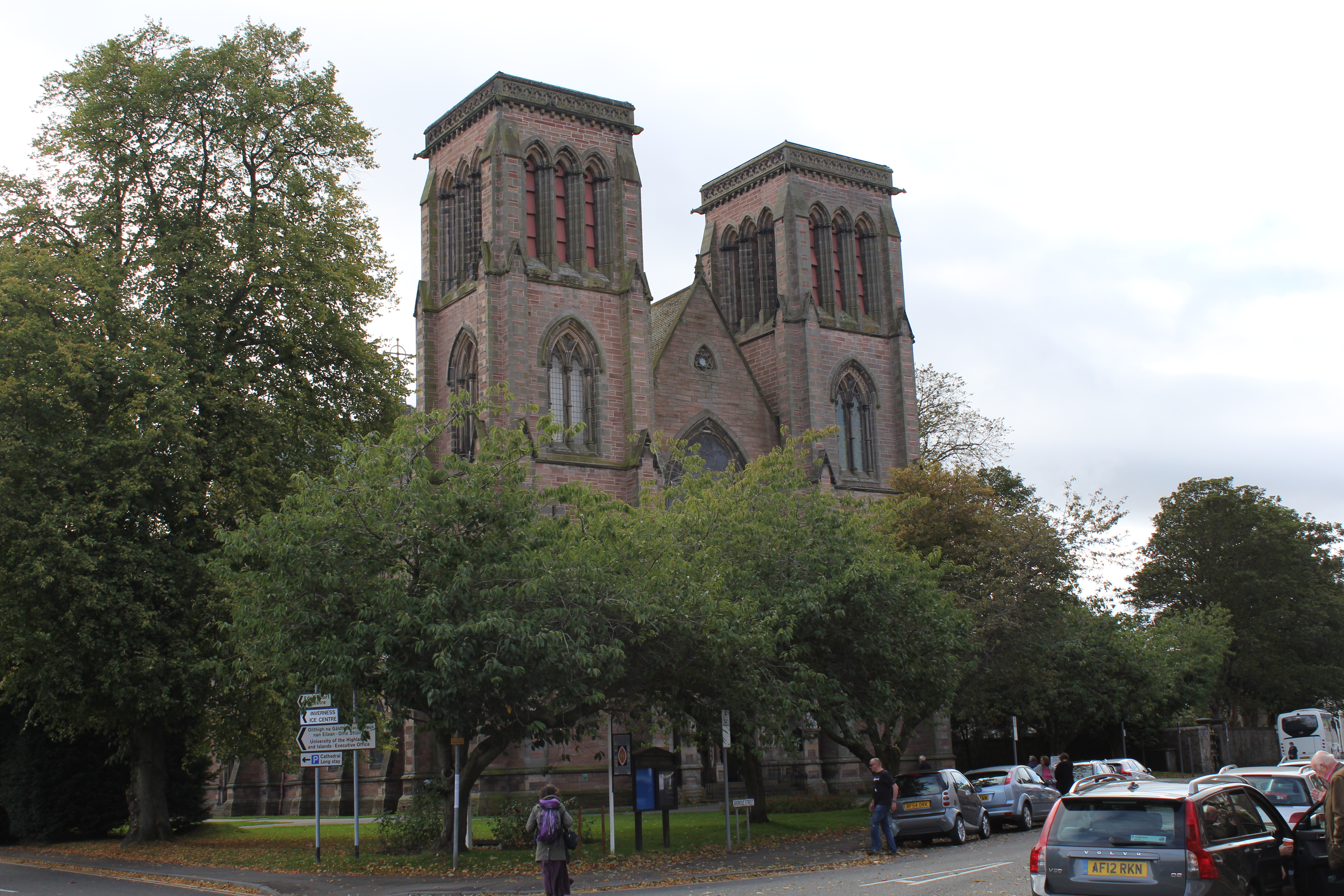 Inverness Cathedral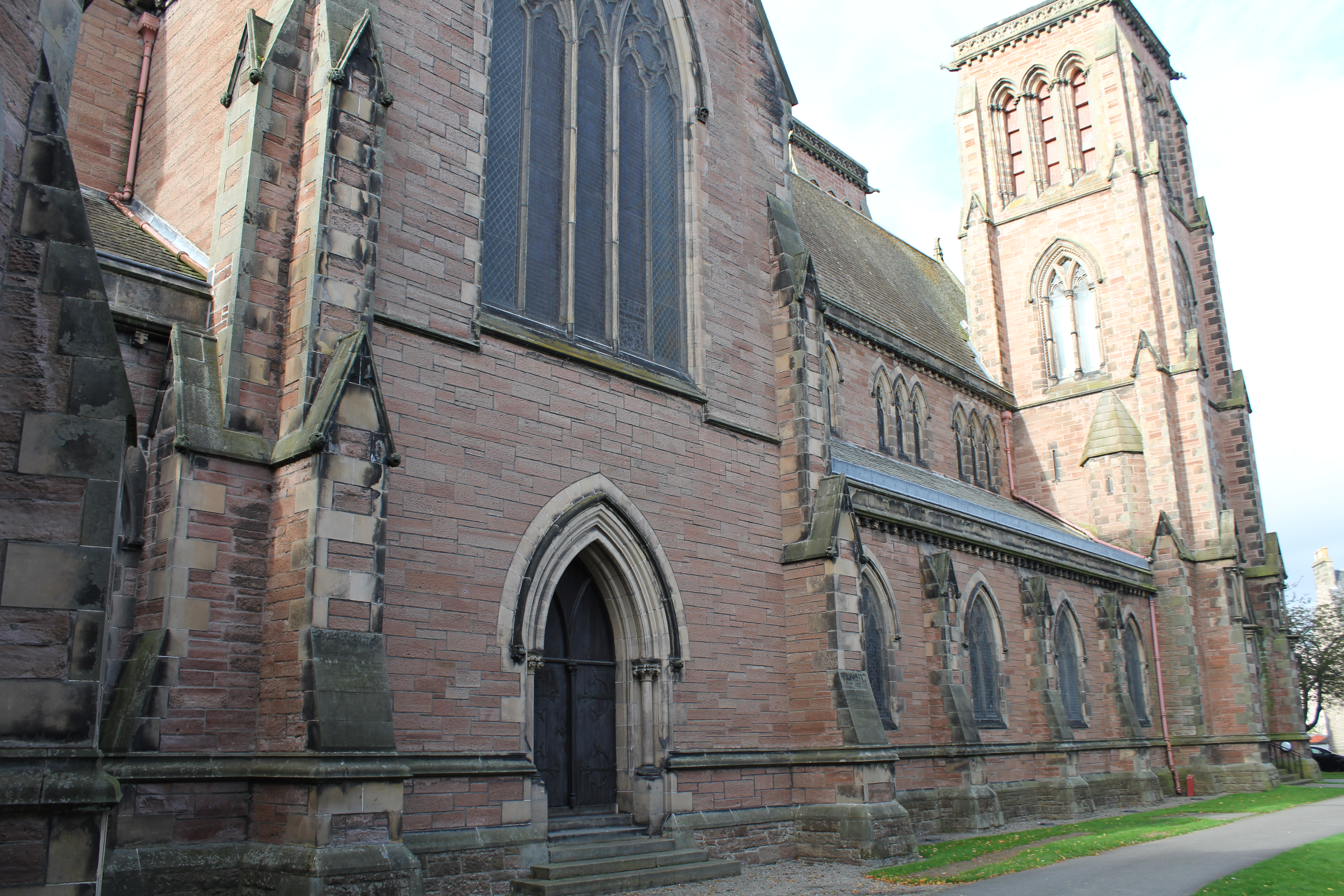 Inverness Cathedral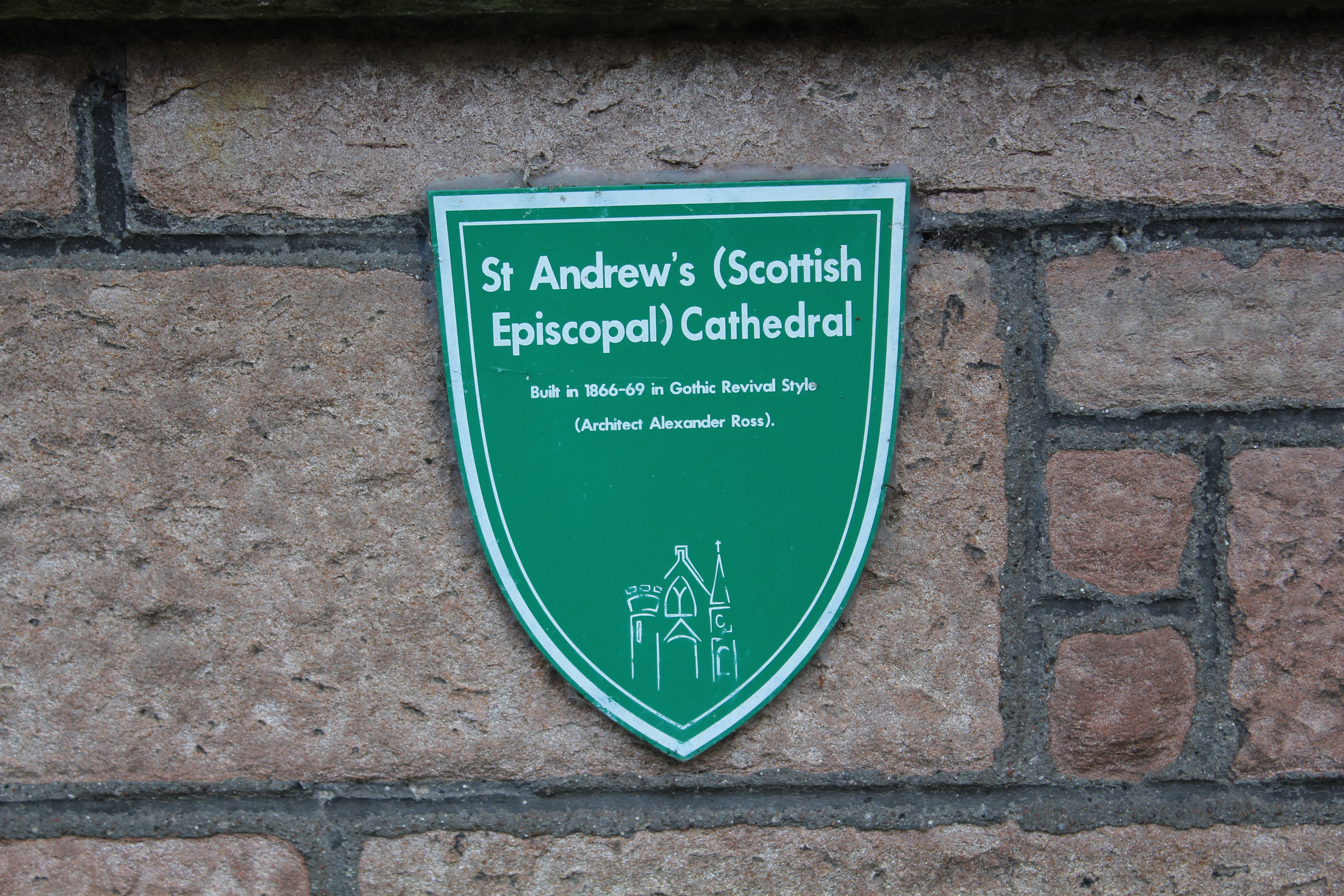 The interior of the building is quite beautiful with many stained glass windows and stately columns.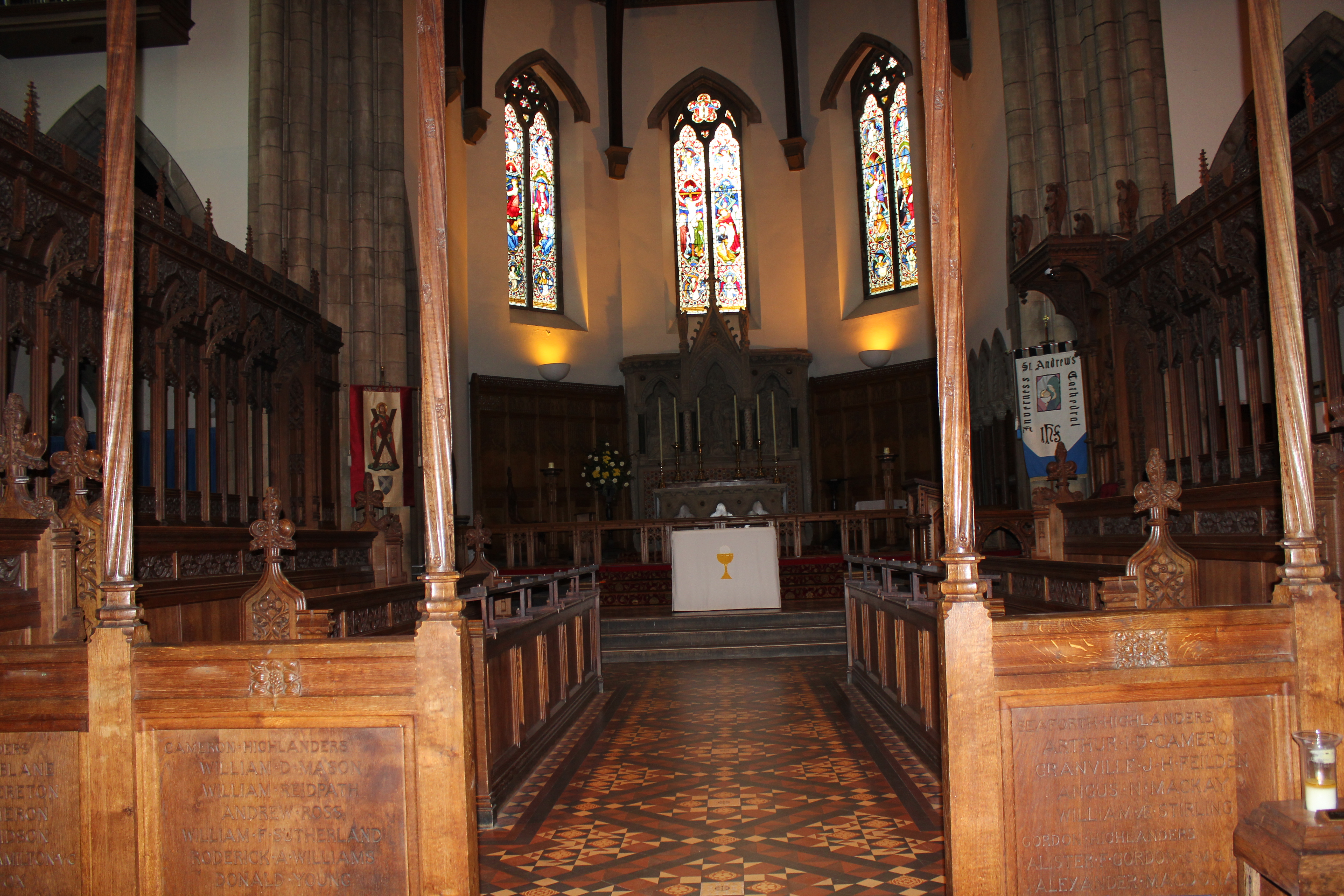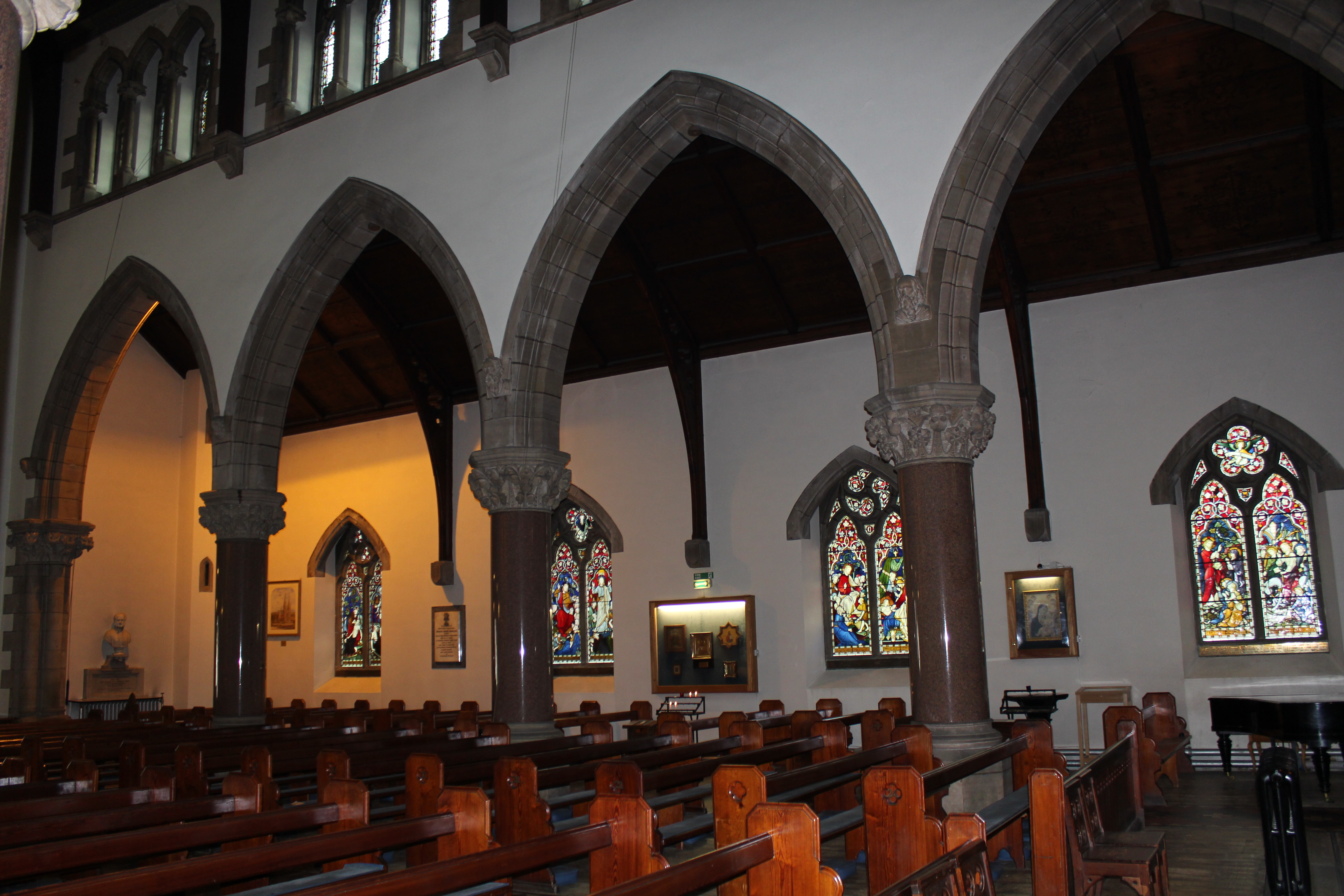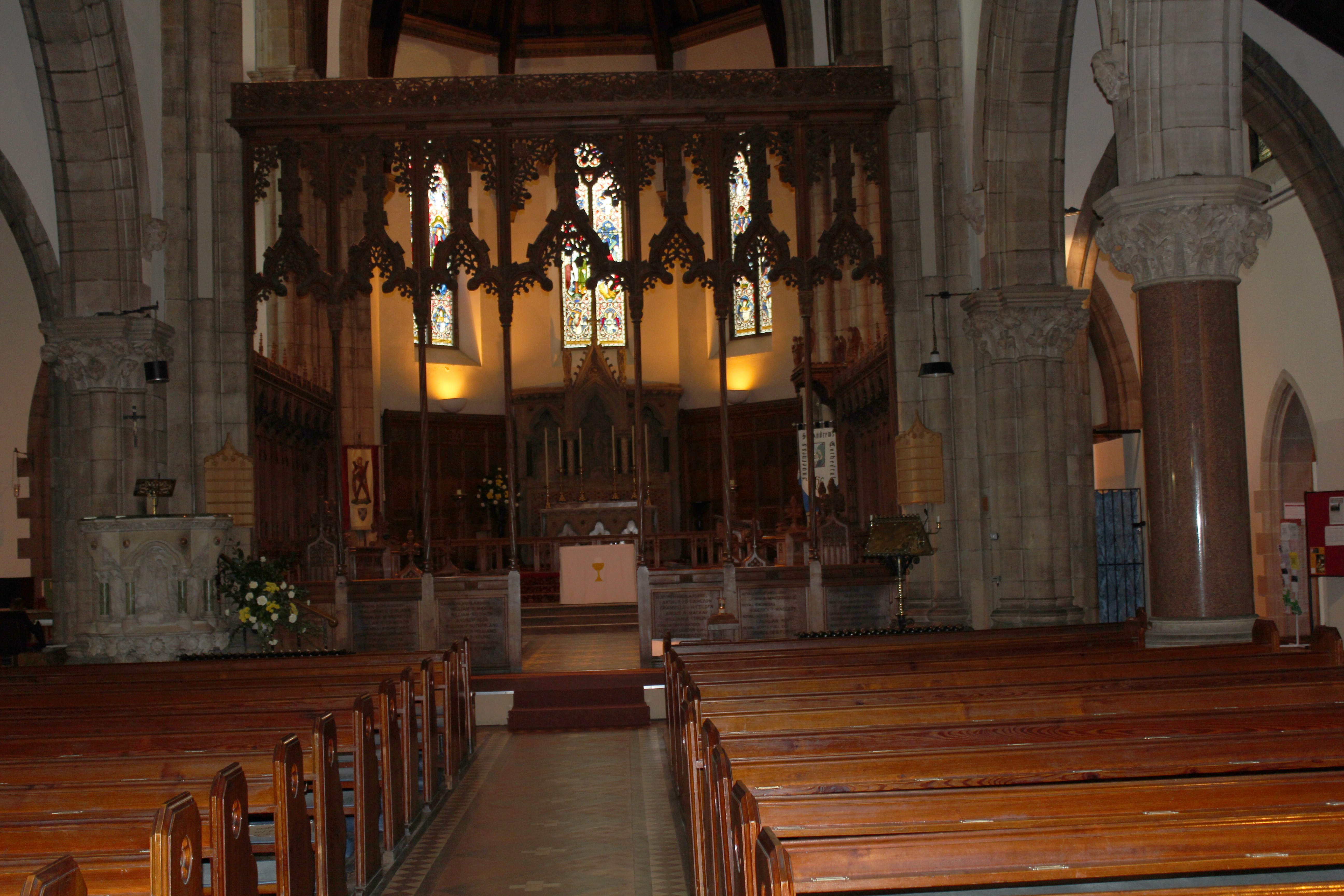 The interior of the church contains many works of art. The font, near the entrance, is a copy of Thorvaldsen's kneeling angel font in Copenhagen, although the face of the angel on this sculpture is that of Mrs Learmouth, whose husband, General Learmouth who gave it to the Cathedral.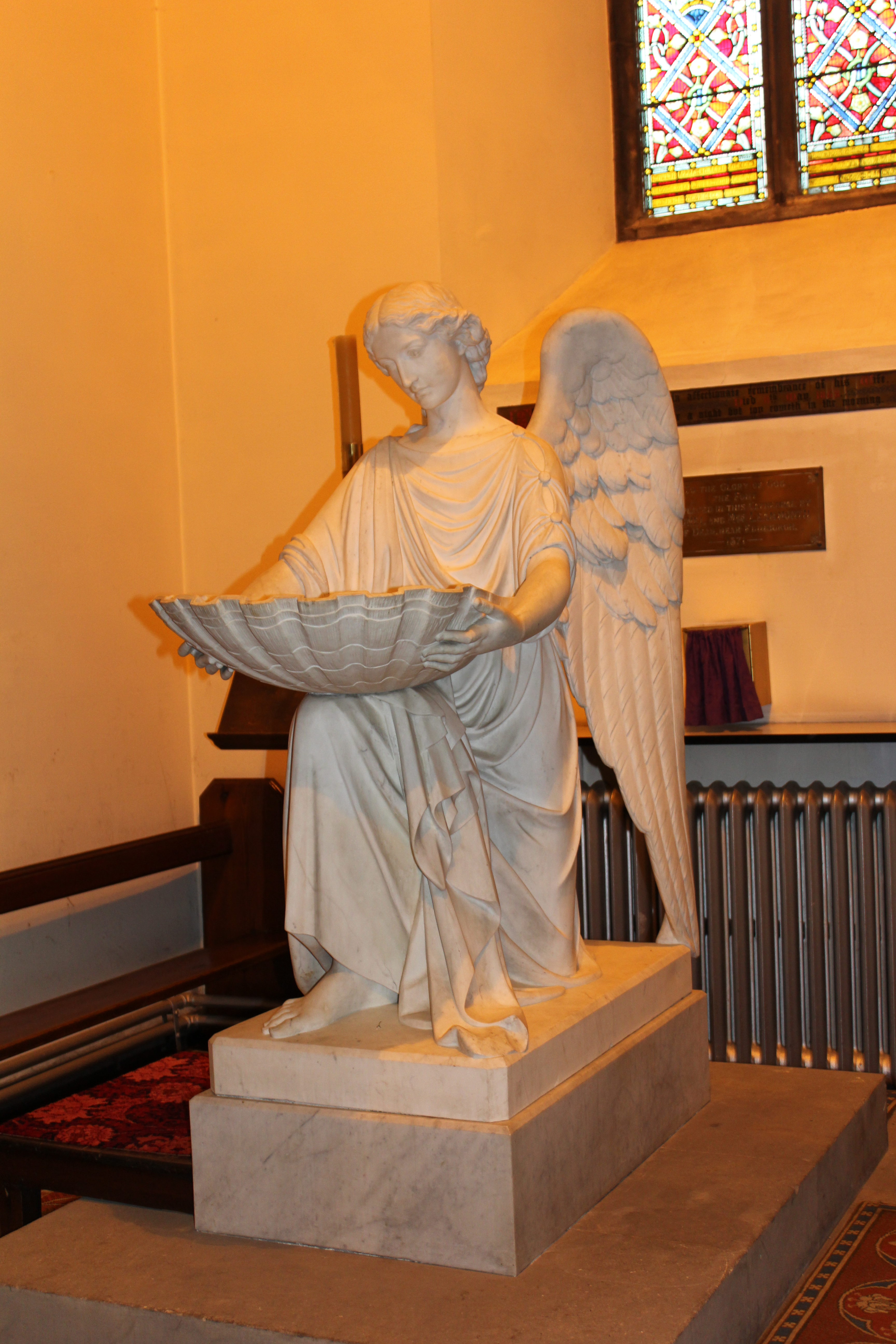 copy of Thorvaldsen's kneeling angel font
The cathedral has a bell tower with 11 bells and a group of talented bell ringers. There is also a wonderful choir of about 20 people who sing every Sunday at 11:00 am except for the Sunday after Christmas. The also rehearse Fridays from 7:30 to 9:30.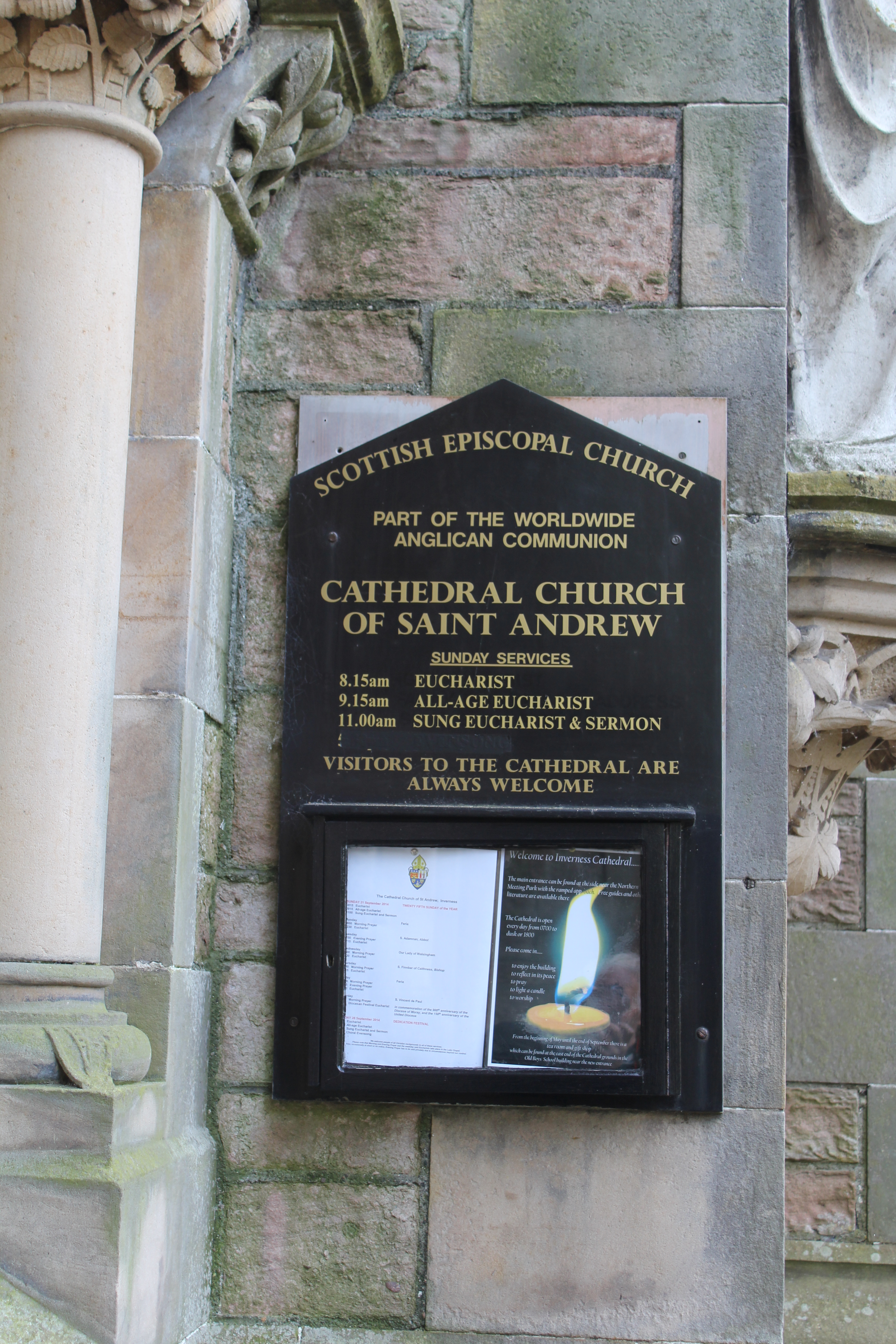 It is a pleasant place to visit and well worth going to when some of the musical works are being performed.
Further information about the Cathedral can be found on their web site