Canongate Kirk is located at the lower end of the Royal Mile. It was built in Canongate, then a separate burgh from Edinburgh from 1688 to 1691 The inscription on the building says:
"In 1688 King James VII ordained that the mortification of Thos. Moodie, granted in 1649 to build a church, should be applied to the erection of this structure"
inscription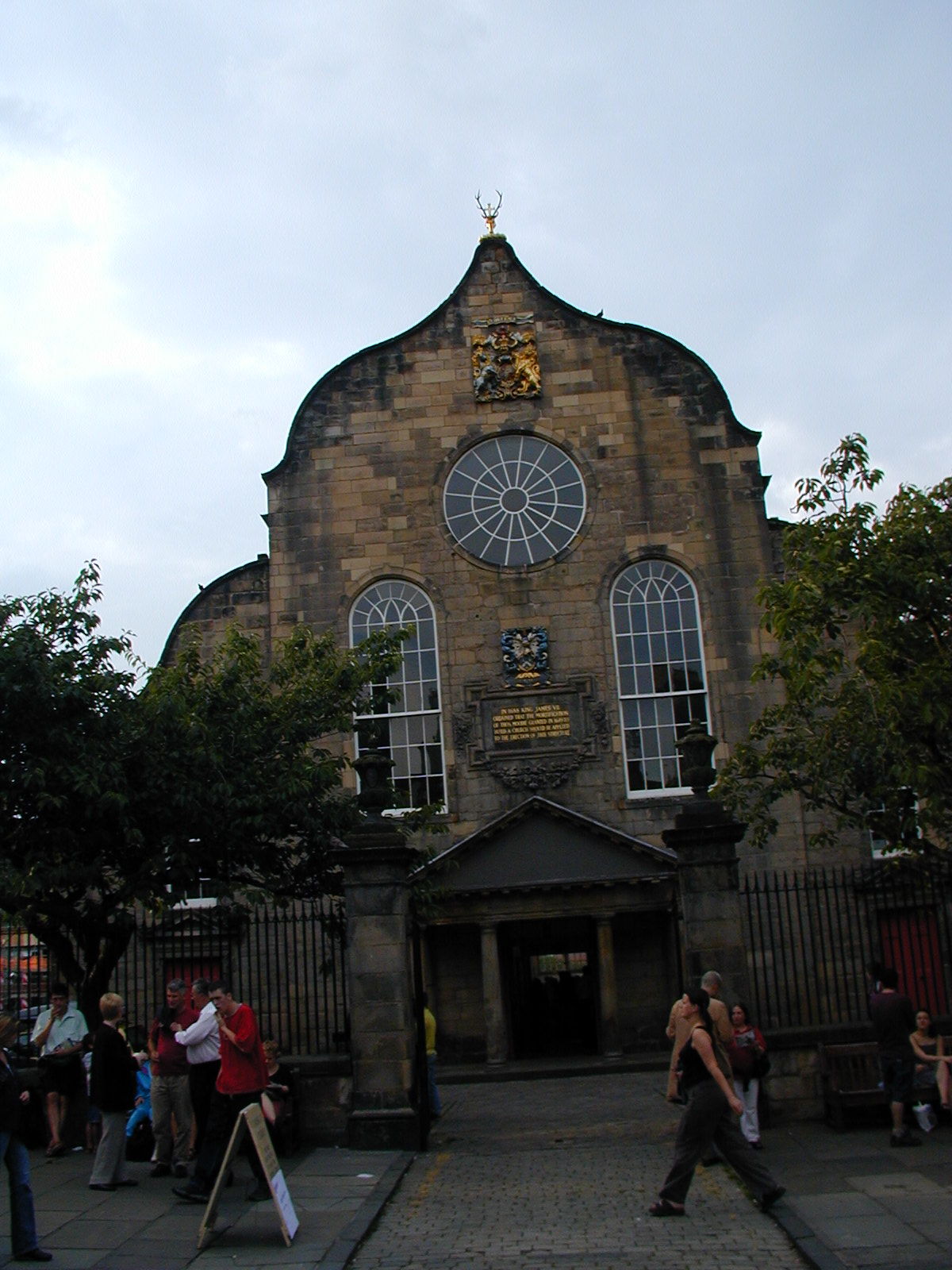 Canongate Kirk
The word "Mortification" refers to a document which gives some property to the church or other charitable organization.
In 1856, Canongate was officially incorporated into Edinburgh and its history since then has been dramatic. The area around the lower part of the Royal Mile was fairly run down by the 1970s and the kirk was potentially going to be closed. The people however, rallied around it and resisted the closure quite successfully. Since then the area has been revitalizing, no doubt in part because of the construction of the new Scottish Parliament buildings in the area.
The churchyard is the final resting place for a number of notable Scots including Adam Smith and Dugald Stewart who wrote Smith's biography. The kirk is also known for its set of concerts which are performed there throughout the year. The can be found on their face book page the Canongate Kirk Music Page A visit to the kirk is definitely in order. Its position on the Royal Mile makes it easy to find.Their web site is http://www.canongatekirk.org.uk/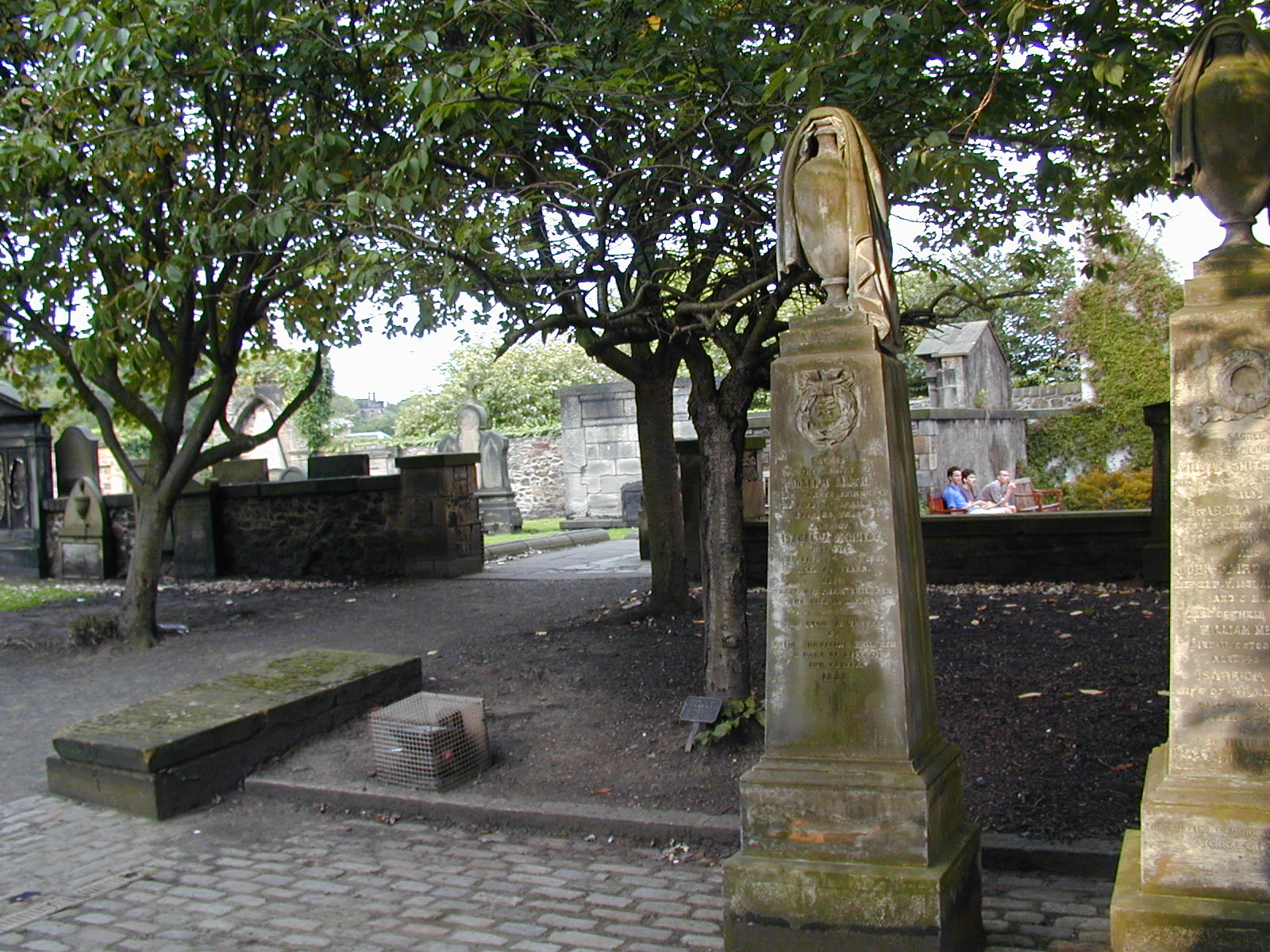 One can contact the kirk from the information below
0131 556 3515
canongatekirk@btinternet.com
Our office is open on Monday, Wednesday, and Friday mornings, and there is a 24-hour answering machine.
3 Reid's Court, 95 Canongate
Edinburgh EH8 8BR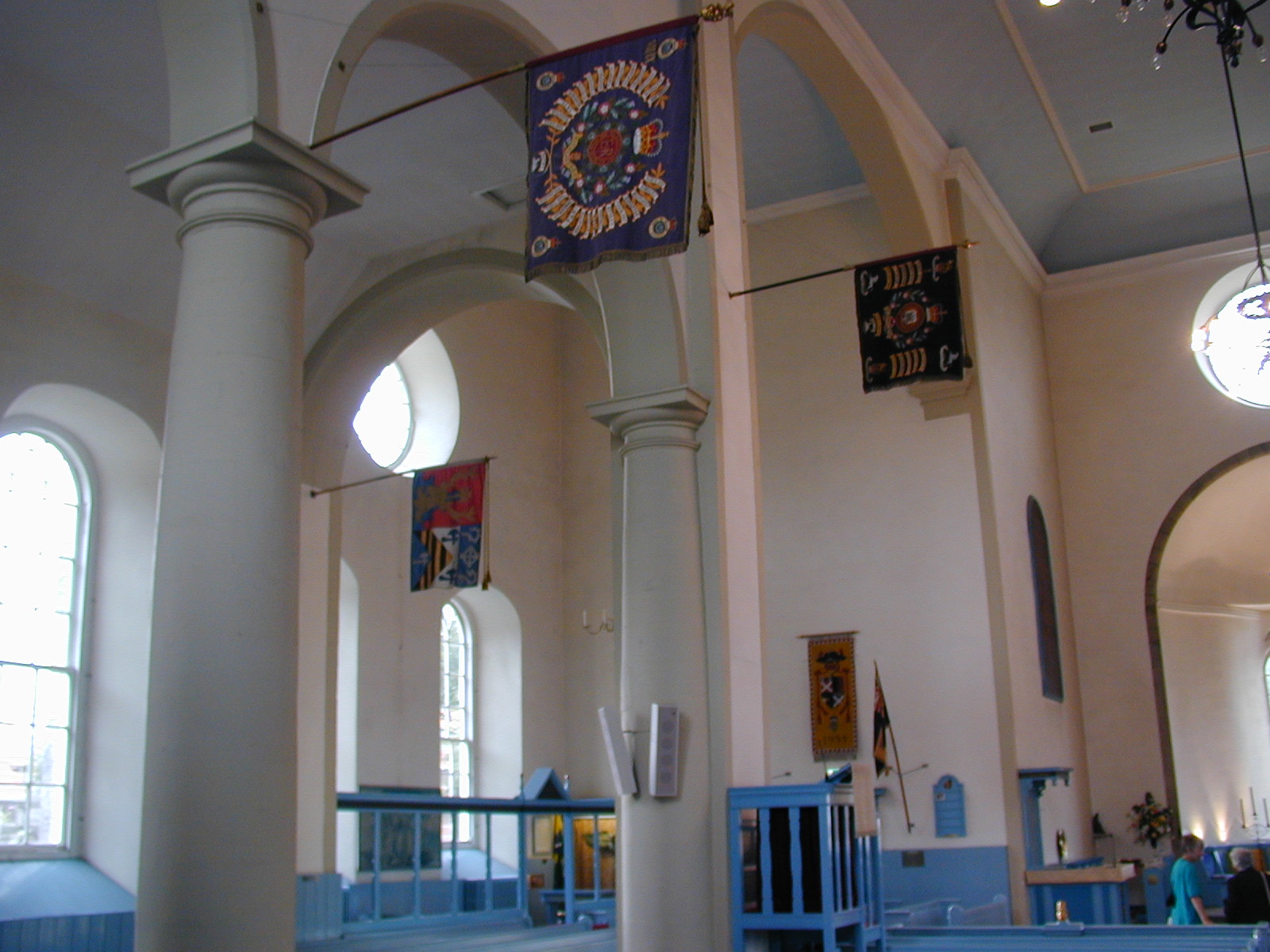 interior