OFF THE BEATEN PATH
DUNFERMLINE ABBEY
Dunfermline Abbey in Dunfermline, is but a short trip (less than 20 miles) away from Edinburgh. It can be reached by the Perth bound M 91 bus that departs from the Edinburgh Bus Terminal.
The abbey dates back to about 800 and is the first Christian church in Dunfermline and the priory was raised to Abbey status in 1150 AD. The Abbey Church is dedicated as Church of the Holy Trinity.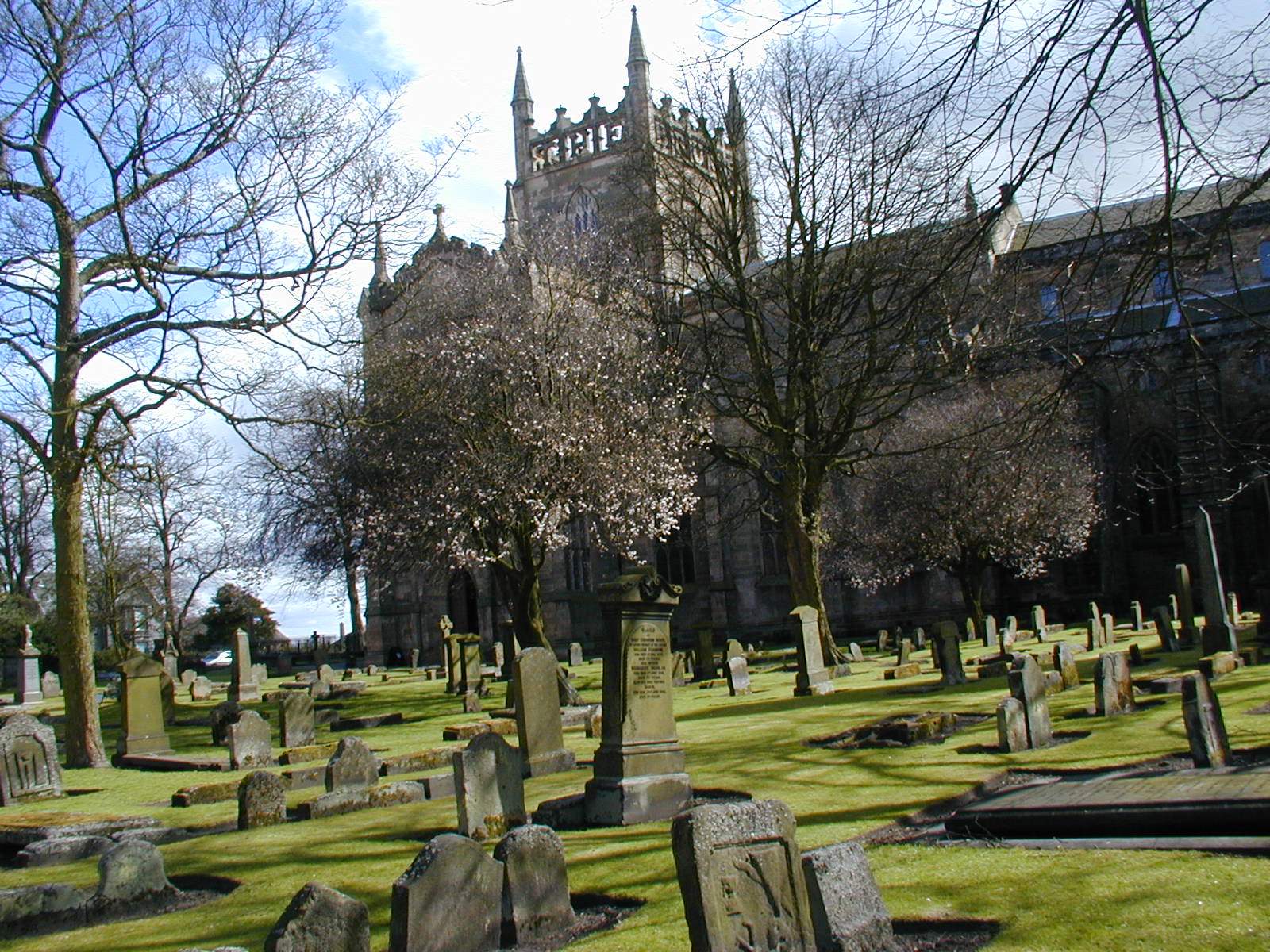 The Abbey with its long history has had an involvement with many of the Scots who are historically famous. It is the final resting place for: Malcolm and Margaret (1093 AD); Edgar, Son of Malcolm (1107 AD);: Alexander I (the Fierce) (1124 AD): David I, King of Scots (1153 AD): Malcolm IV, grandson of David I (1165 AD ): Margaret, first queen of Alexander III (1275 AD): Alexander III, (1286 AD) and his sons David and Alexander; Elizabeth, Queen of King Robert the Bruce (1327 AD).
The year 1329 saw the burial of Robert the Bruce himself.
Many other notables have followed. Some have held that William Wallace's mother is interred in the Abbey Churchyard. There is a plaque on a thorn tree there that commemorates this.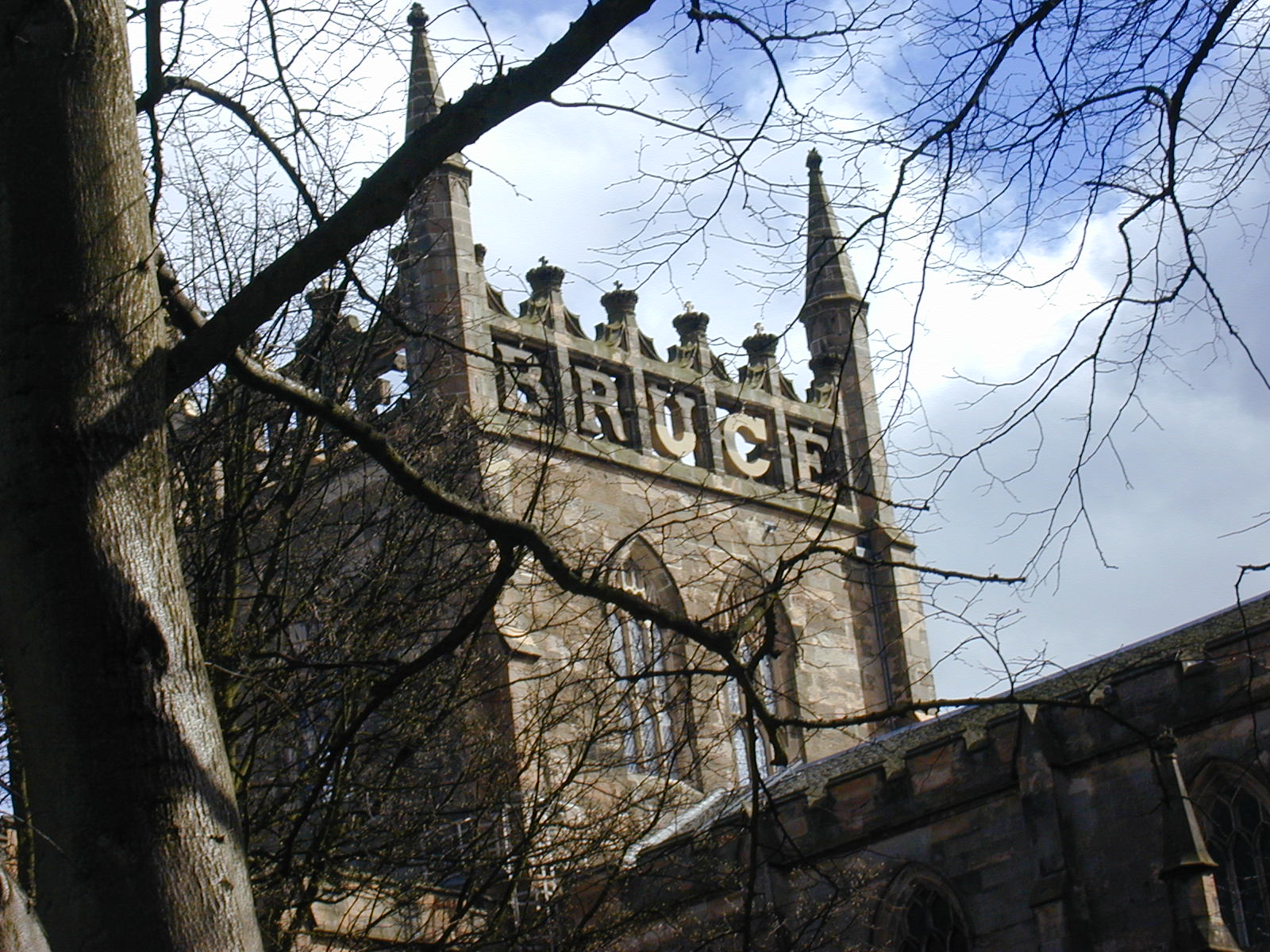 In the Medieval Nave there is a Memorial to William Schaw (1550-1602), which was a gift of Queen Anne of James the VI. Schaw was the Master of Works for James VI. In that position he had the responsibility for all the castles and palaces. Schaw is also often credited with being the founder of modern Freemasonry.
Generally, apart from services, the Abbey Church is closed from October to March each year. It is best to check with the Abbey's web site concerning the hours it is opened.