Alton Browns' Recipe for Haggis
Alton Brown is a 'scientist' - chief and I'm happy to provide a link to his recipe.
It's not easy. And you have to find a sheep stomach! But, as we know, Scottish cuisine is an Adventure! Because it's from Alton Brown this is probably as authentic and exact a recipe as you can get. I believe he leaves out the Sheep lungs because it is illegal to transport them to the USA.
So, get in the kitchen and COOK!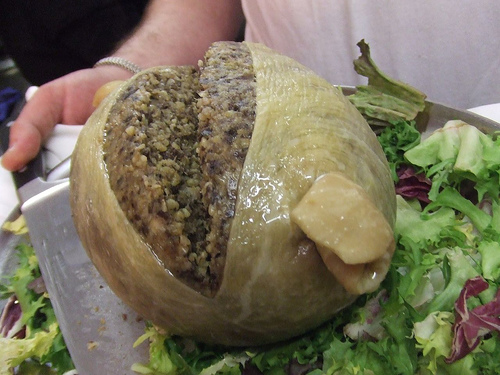 MMMMMMMMMMMMMM, yummy!!
All I need is a bit of Talisker!
---
The Highland Clearances - Pamphlet
The pamphlet "The Highland Clearances" was written by I.R. MacKay in 1971 with illustrations by M.E. Pullar Thompson (second reprint - 1974). It was printed by John G. Eccles, Inverness and was published by An Comunn Gàidhealach with whose kind permission we publish it here.
In an effort to destroy the Scottish Highland culture the English devised ways to evict to local population. This Pamphlet describes the history - and where those who were deprived of their homes went.
These pamphlets have been scanned and therefore are large image files.
Click each link to read one page at a time
---
ARGYLE FISH AND CHIP RESTAURANT – A FINE PLACE FOR A BURNS NIGHT
Argyle Fish and Chip Restaurant is a pleasant eatery located at 212 Kearny Ave. in Kearny New Jersey. Nestled quietly between two parts of The Piper's Cove, the restaurant can be entered either from the street or through the Pipers Cove Shop. This friendly restaurant has been owned since 1983 by our friends John and Joan Nisbet from the Piper's Cove and Bill and Michele Gordon.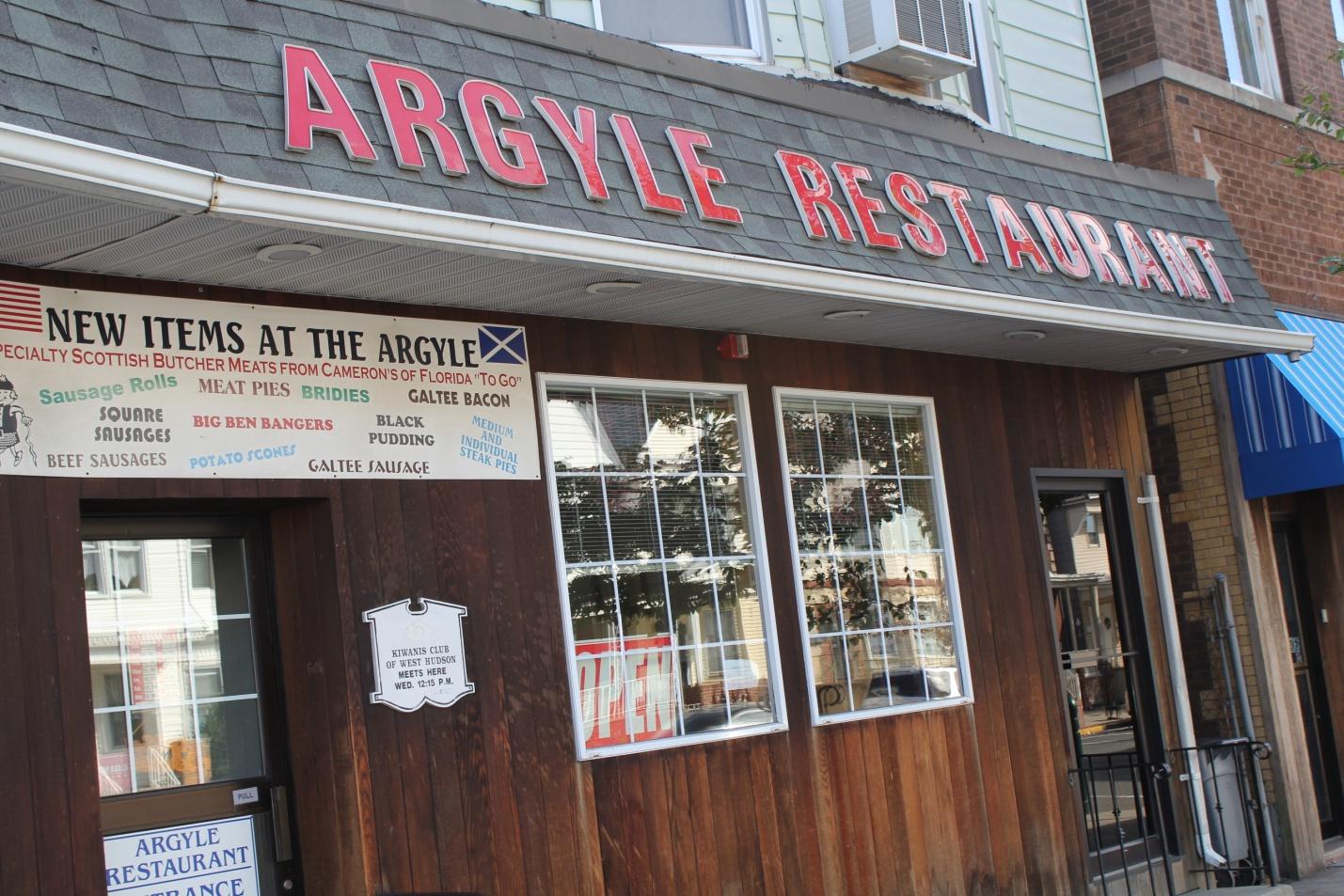 Inside of the restaurant, which seats as many as 130 is pleasant and cheery and has a nice cozy atmosphere. The walls are wonderfully decorated with enough images of Scotland to make you feel you are there.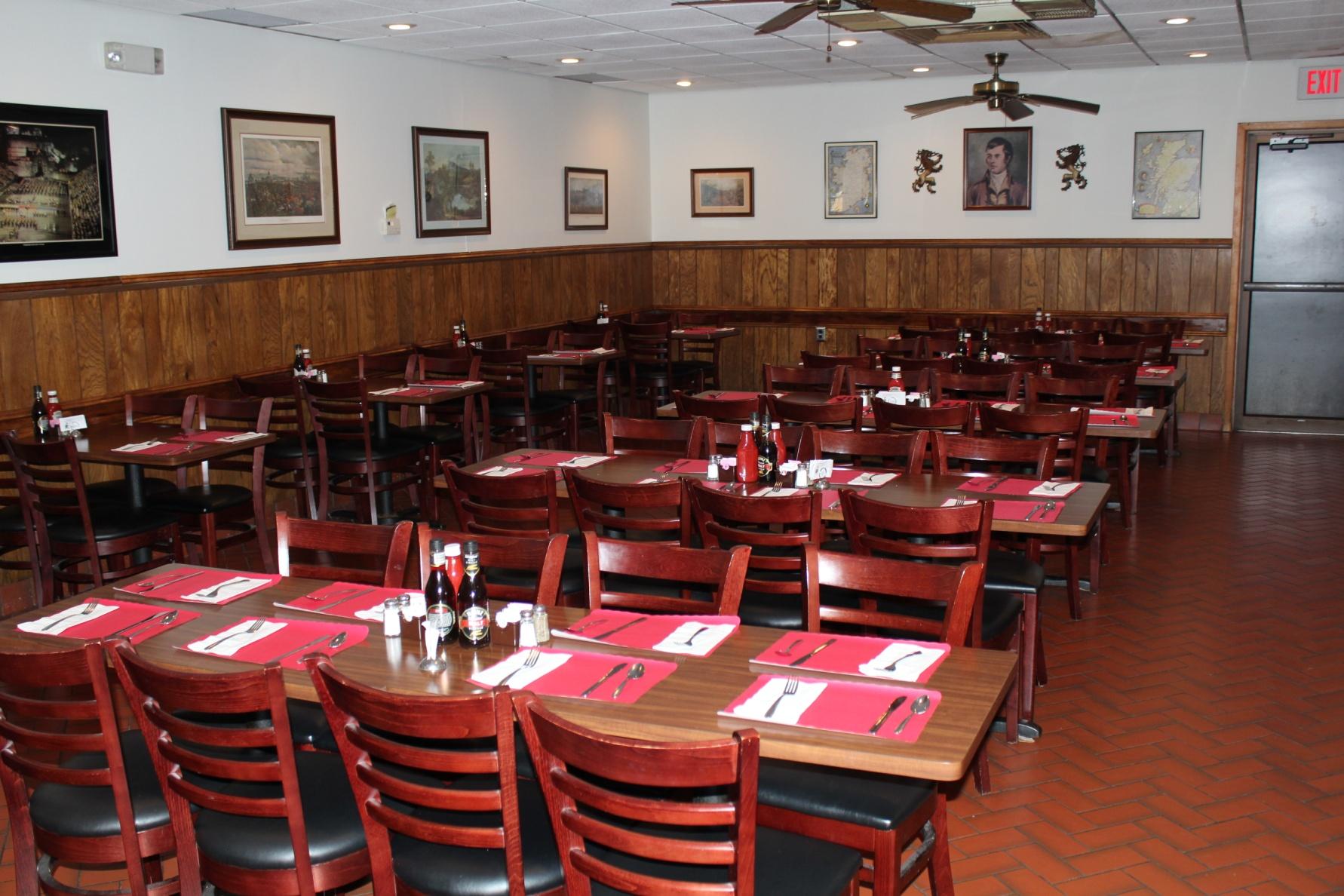 The restaurant has a fine menu – starting with fish and chips of course, but hardly restricted to that. There are a number of traditional Scottish dishes to be found on the tartan surrounded menu which include Bridie, Haggis and Scotch egg dinners. In addition to the seafood fare, the menu includes chicken and burgers. The walls are wonderfully decorated with enough images of Scotland to make you feel you are there.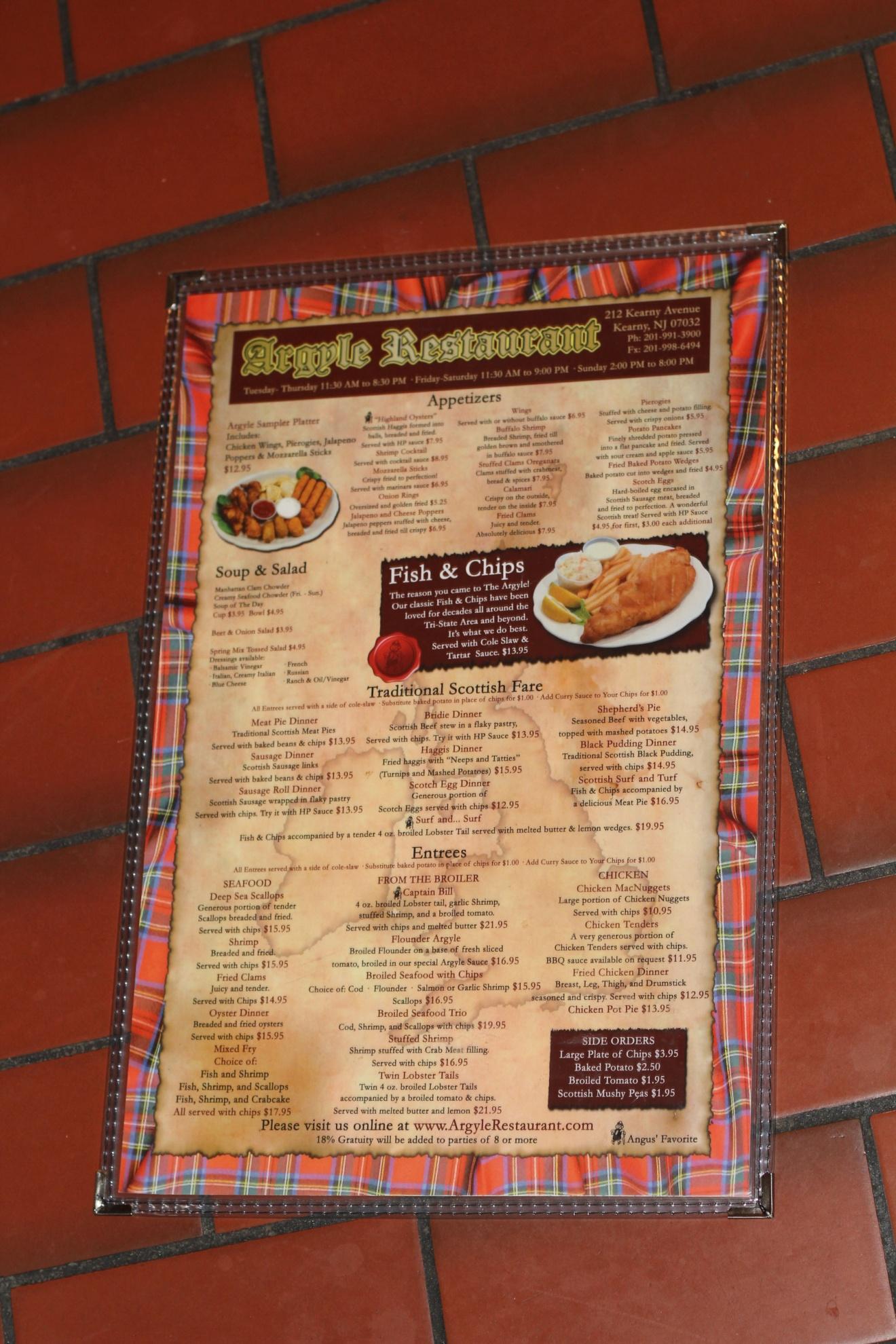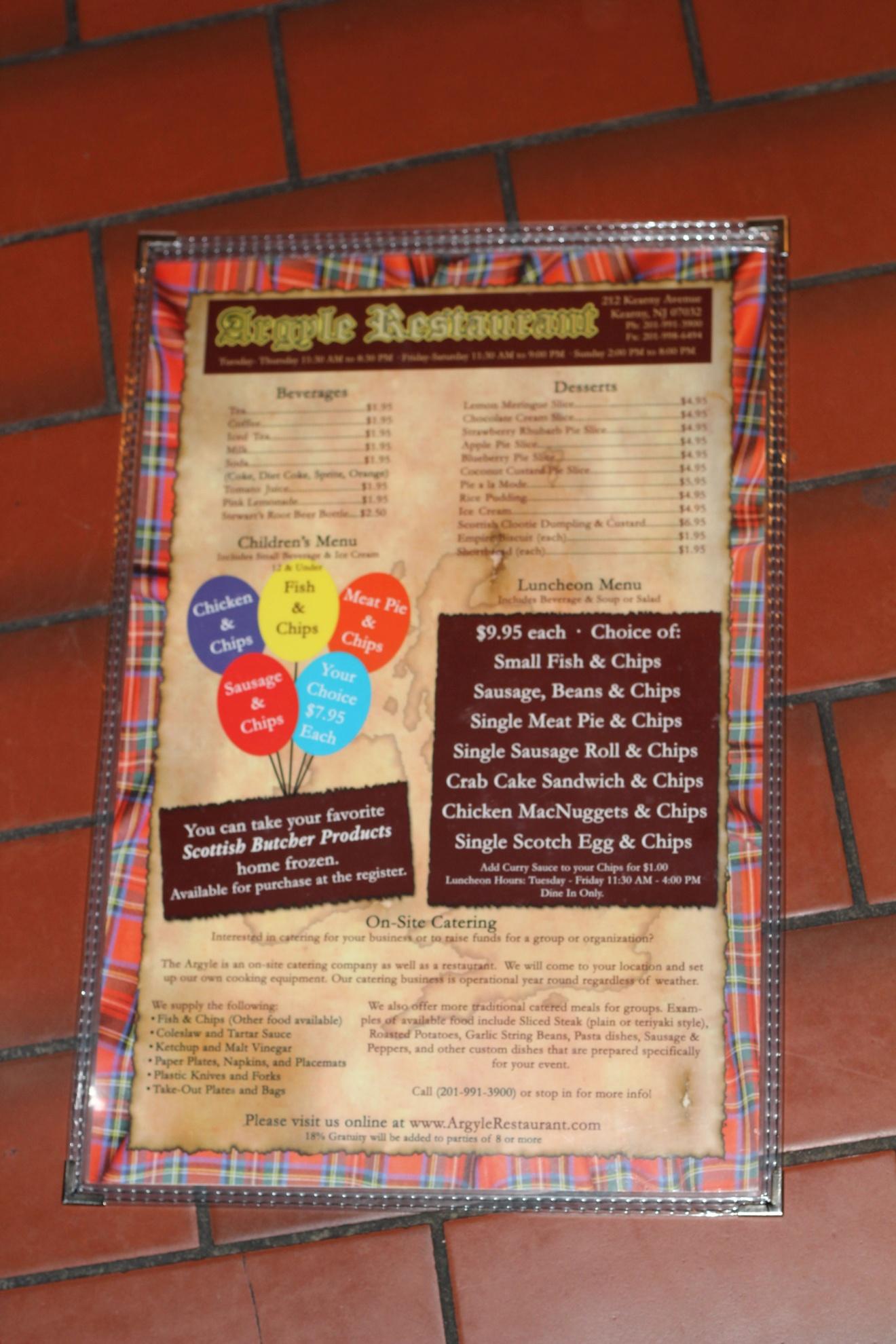 While it is certainly well worth a trip to the Argyle Restaurant on any day, January is a special time since it is the time of Burns suppers, and The Argyle Restaurant certainly does these with a flourish!
On the far wall can be seen a picture of Robert Burns, with two rampant lions on either side. Thus is an ideal setting for a proper Burns night supper – and Burns Night suppers happen here on several dates throughout the month!
Robert Burns Birthday Celebration Dates will be on Saturday, January 11th - 6:30pm & 8:30pm; Friday, January 17th - 6:30pm & 8:30pm; Saturday, January 18th - 6:30pm & 8:30pm; Sunday, January 19th - 4:00pm & 6:00pm; Friday, January 24th - 6:30pm & 8:30pm and of course on Burns' actual birthday; Saturday, January 25th - 6:30pm & 8:30pm and finally Sunday, January 26th - 2:00pm, 4:00pm & 6:00pm Reservations are strongly recommended. Call Phone: 201-991-3900 for details and to make arrangement.