OFF THE BEATEN PATH
The S.S. Scotland and the Scotland Lightship
(and what followed)
While checking some old navigation charts, I found a reference to "Scotland Lightship" in New York harbor. These odd ball facts always seem to encourage investigation. It turns out, in this case that there was a steamer called The Scotland which, on Dec 1, 1866 rammed and sank a sailing schooner called the Kate Dyer about 10 miles southwest of the Fire Island Lighthouse. (Fire Islands is found about 63 miles east of NYC on the south shore of Long Island.)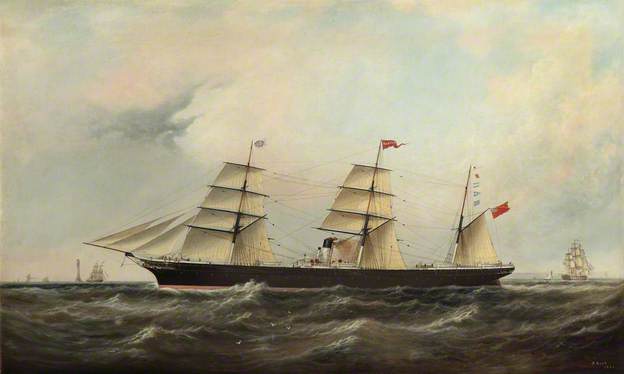 The painting of the "S.S. Scotland" by John Scott
Courtesy of the Science Museum / Science & Society Picture Library
The Kate Dyer sank quickly, with 13 of her 29 crew members. The remainder where rescued by the heavily damage Scotland. The skipper attempted to get to Sandy Hook, New Jersey – perhaps 100 miles away. The damage was sufficiently great to the Scotland that it could not reach Sandy Hook, and her captain Thomas A. Scott ran the ship aground about 2 and a half miles East of the Sandy Hook Light house and about a half mile SW by SW of the black buoy that marked the Outer Dar where the grounding took place. This is roughly where the Ambrose Channel (the main entrance to NYC harbor) and Sandy Hook Channel) meet.
Two years later in 1868, they placed a lightship (LV20) ship there which became a marker for the entrance to NY harbor. Several vessels finally served as the "Scotland Lightship", although they were later known as the Ambrose Lightship.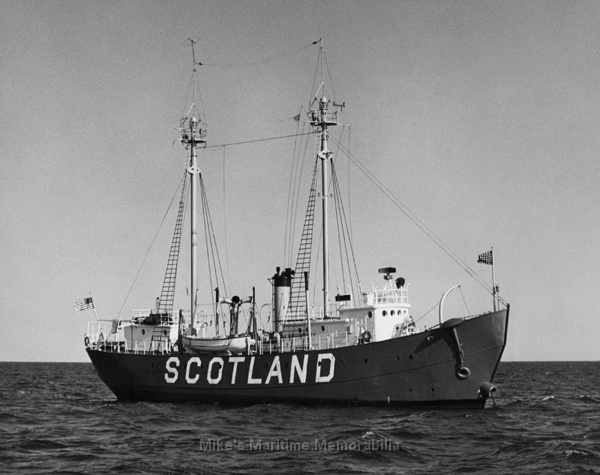 "Scotland Lightship"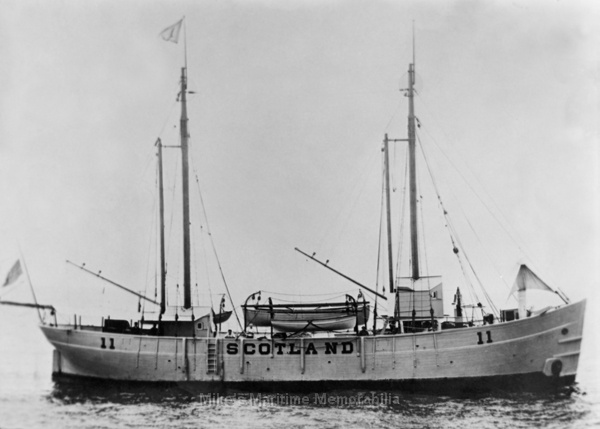 "Scotland Lightship"
The change in names comes about as a result of congress passing resolutions in 1901 honoring John Wolfe Ambrose, a transplanted Irishman from Limerick Ireland for his devotion to New York City. The channel was at that point named for him. The lightships there were ultimately replaced by Lightship 87 which was there until 1962. The lightship was decommissioned and was turned over to the South Street Seaport in 1966.
Now a tower buoy marks the spot. So the buoy is pretty far "Off the Beaten Path", but the last Ambrose Lightship can be found at the east end of Fulton Street in Manhattan.