JON SCHUELER

by Tom Doran




As presented in our October issue, we had a article on this fine American artist, and his connection to Scotland - the port town of Mallaig in particular.

The Wisconsin native first visited the fishing village of Mallaig in the winter of 1957-58. He returned in 1970 to pursue what proved to be a five-year period of concentrated painting in this scenic hamlet in the Western Highlands. Today, his abstract expressionistic paintings captured the unique light and weather of this small part of Scotland (the port is also the jumping off point for many ferries to the Inner Hebrides islands of Skye, Eigg, Rumm, Muck), and they form an important and unique period of his long career.

Magda Salvesen, the Curator of the Jon Schueler Estate has informed Scotia News that there are several Schueler paintings available for viewing at 499 Park Avenue until January 4, 2013.

People are welcome to pick up the free brochure with an essay by Mary Ann Caws at the desk.






---
Pipes of Christmas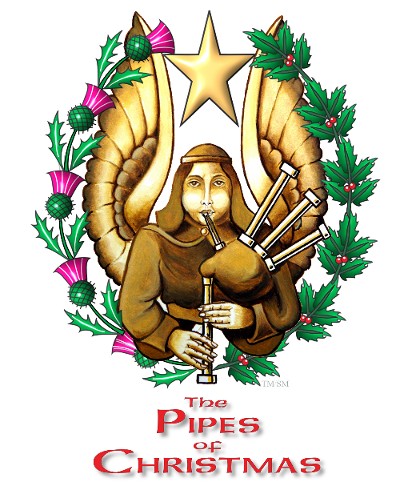 Celebrating our 14th Joyous Year!
THE PIPES OF CHRISTMAS
Saturday, Dec. 15, 2012 at 2:00 & 7:00 PM
Madison Avenue Presbyterian Church
921 Madison Avenue at 73rd Street
New York City
Sunday, Dec. 16, 2012 at 3:00 PM
Central Presbyterian Church
70 Maple Street
Summit, NJ






"The musical experience was thrilling"
-Classical NJ Magazine

"A beautiful afternoon of uplifting music
celebrating the Christmas story"
-Adventures in the Endless Pursuit of Entertainment
"One of New York City's Top Ten Holiday Events"
-NYC Top Ten

"A majestic seasonal experience"
-The Star Ledger
From the bold sounds of the pipes and drums, and the harmonious blending of brass, strings and percussion, to the poetic and lyrical words that complement them, The Pipes of Christmas is a festival for the soul. The concert features the music of Christmas accompanied by a selection of readings taken from the Celtic literature of Scotland, Ireland, and Wales.

The 2012 concerts will feature the World Premiere of two new musical works from Scottish composers Steve Gibb of Inverness, Scotland and James Ross of Wick, Scotland.

Proceeds from the concert benefit scholarships established with leading Celtic arts programs in the US, Canada and Scotland. If you cannot attend in person please consider making a donation. Your gift, however small, will make a difference in some young person's life and go a long way to keep the music of Scotland and Ireland alive.

(Click here for to make a donation and purchase tickets)

Featured performers include James Robinson from the film Braveheart, New England fiddle champion, Paul Woodiel, "Riverdance" piper, Christopher Layer, cellist Sarah Hewitt-Roth, the Solid Brass ensemble, Scottish Gaelic Mod Champions (direct from Scotland) Jennifer Port and Paul McCallum and the PM Kevin Ray Blandford Memorial Pipe Band of Redlands, CA.

The Pipes of Christmas is made possible through the generous support of Edinburgh Napier University and the Grand Summit Hotel.

Special preview performance at the Miracle on Madison benefit for the Memorial Sloan-Kettering Cancer Center on Saturday, December 1, 2012 at 12 noon.

Complete details at www.PipesOfChristmas.com or by phoning (908) 803-4043.

Celebrate Burns Night with us on Saturday, January 26, 2013.