Scotland's DNA
Scotsmen for generations have been obsessed with their history, ancestors and lineage. Until recently this was all past down from word of mouth, in song and written in stories. In the 21st Century we now have a new method to examine one's personal Scottish history.
Scotland's DNA will sell you a kit to extract what they need to map your own DNA. Men have a different test than women.
You mail it to them and after they determine the details you can see how far and wide your genetics are.
Considering that President Obama discovered he has Irish ancestry you just never know how far your Genes will go.
DNA analysis is also available for British and Irish DNA
---
Jon Schueler, An American Artist in Scotland

by Tom Doran




Mallaig, Scotland is small fishing village on the west coast - those outsiders who visit generally only pass through on the way to catch the ferry to the Isle of Skye (or the other nearby islands of Rum, Eigg, Muck, etc.). It never seems to be a final destination for the average tourist. You can, during rough seas, get stuck there for a few days while the boatmen wait for the right weather to take you away to other destinations. But, if you look around Mallaig (whether you are stuck there or not) you'll find some very interesting things to occupy your time. For the most part it's an active working fishing community, but for one person and those others with the right eyes, it was much more - the sky and light so entranced and captivated one man that he returned for a five year sojourn to do the thing he loved most - paint.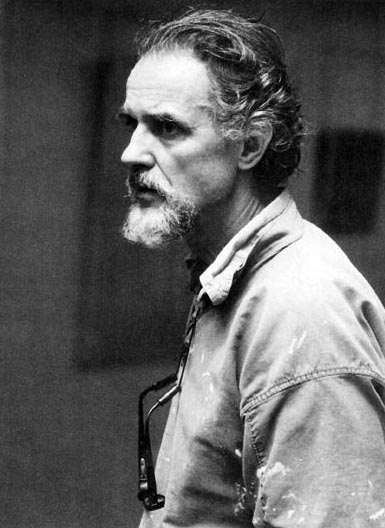 This man was the American artist Jon Schueler. The Wisconsin native, then living in New York CIty, first visited the Scottish village of Mallaig in the winter of 1957-58 after his successful solo exhibition at Leo Castelli's recently opened gallery. He returned in 1970 to pursue what proved to be a five-year period of concentrated painting in this scenic hamlet in the Western Highlands. He long fantasized about the potential impact that experiencing churning atmospheric conditions might have on his approach to art. Two decades of exhibiting as a participant within the school of Abstract Expressionism had deepened Schueler's questions about relating pigment to both external and subjective experiences. He believed that under powerful climatic circumstances he could explore these issues…possibly even realizing an important breakthrough.

The resulting canvases are often turbulent with energy. Some are vibrant; others are somber.  Some paintings project a single dominant color while others project a wide field of action.  All of Schueler's works align with and contribute to the sensibilities of an era when artists and their audiences were increasingly questioning the line separating abstraction from nature. 
In 1975, the year Schueler returned to New York, the Cleveland Museum of Art presented Landscapes, Interior and Exterior: Avery, Rothko and Schueler. The exhibition implied that Avery processed an image based on observation, that Rothko worked from an internal route, and that Schueler blended both approaches.  Several of the Mallaig paintings were included in the presentation.
"The Mallaig paintings are significant in the way Schueler processes content generated by external sensations – blending this content with the complexities of late 20th century abstraction."   Phyllis Braff.
The fine work of this artist was recently on display at the David Findlay Jr. Gallery. The exhibition was entitled Jon Schueler: The Mallaig Years, and ran from September 5-29, 2012. It was a great success, and brought this artist's fine work to a new and eager generation.
A book about his time in Scotland, The Sound of Sleat: A Painter's Life, written by the painter and edited by Madga Salvesen can be found here, and is definitely worth a look.
And, if you want to see and feel the inspiration for this fine artist, visit the community of Mallaig - you won't be disappointed. In fact, you may find yourself picking up a paint brush.
Very special thanks to Magda Salvesen, Curator, Jon Schueler Estate.