OFF THE BEATEN PATH
The Flora MacDonald Statue
Flora MacDonald (1722-1790) was born on South Uist in the Outer Hebrides. While she was a child her father died, and her mother was married (apparently after being abducted) to Hugh MacDonald of Skye. She was partially educated in Edinburgh
Her fame arises from her aiding Bonnie Prince Charlie (Charles Edward Stuart) and his escape ofter the Jacobite uprising in 1746.After the Battle of Culloden, it was Flora who helped Charlie, disguised as a woman, to escape.
In Nov. of 1750, Flora married Allan MacDonald and the couple lived on Skye. In 1773 she met Dr. Johnson who had nothing but good things to say about her.
In 1774 the couple moved to North Carolina in the area that is now Fayetteville. Her husband was involved in the American Revolution and was taken prisoner and finally released in a prisoner exchange. He was released in 1778. In 1779 she returned to Scotland
Flora is remembered in legends and songs and dances. The dance, Flora MacDonald's Fancy, is said to be a dance she danced to distract the knights while helping Charlie escape. Their trip to Skye by boat is immortalized in the Skye Boat Song.
In Inverness, a monument to Flora MacDonald can be found at Inverness Castle.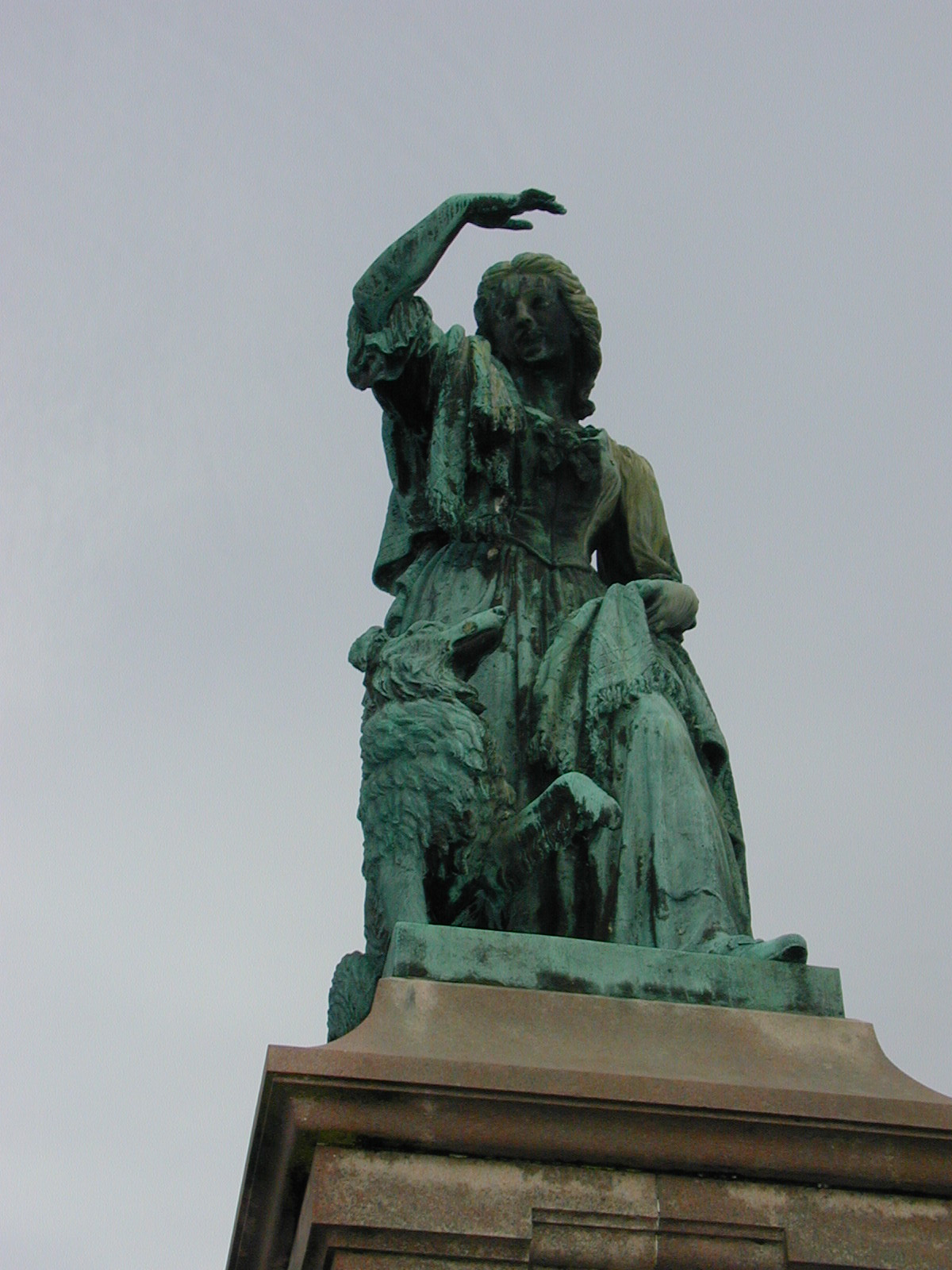 It was funded by Captain J. Henderson MacDonald of Caskuben Aberdeenshire and the 78th Highlanders.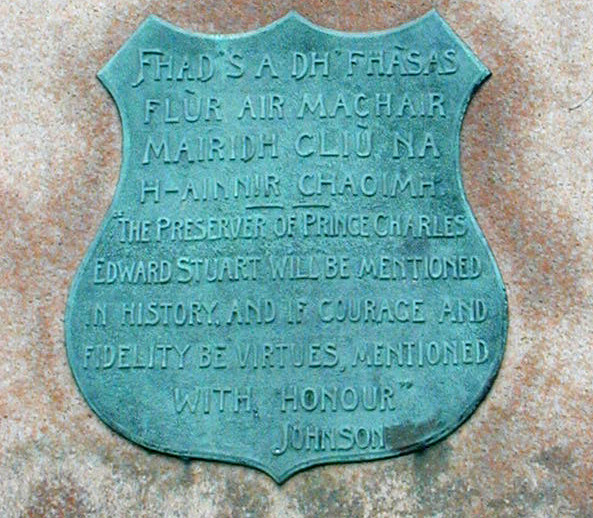 This inscription appears on the monument. The Gaelic and its translation (thanks to David Clement) reads:
FHAD'S A DH'FHASAS
FLUR AIR MACHAIR
MAIRIDH CLIU NA
H-AIN NIR CHAOIMH
As long as flower grows on machair* the fame of the dear girl will remain.
*Machair is the strip of fertile land on the west side of all our islands. If you dig into it, the soil is made up of finely ground seashells. It was originally under the sea and was raised up after the ice melted. The west coast of Scotland is still rising.