Edward Hopper An Intimate Biography
by Gail Levin (Alfred A. Knopf 1995)
---
"This book is joyfully dedicated to my husband, John Babcock Van Sickle, who deserves credit not only for his unflagging interest and enthusiasm, but for his unique contributions which have been collaborative in the best sense. He has supplied rem arkable insights at every level, literary acumen, translations, editorial improvements, and above all, good cheer at sharing our home with the Hoppers for so many years." GL
---
In the art of Edward Hopper (1882-1967), tense, unhappy men and women, in whom we recognize something of our neighbors and ourselves, play out mysterious dramas in silent, stripped-down spacesÄstages raked by an unrelenting and revealing light. These p aintings, and Hopper's equally evocative landscapes and houses, make us wonder: what kind of man had this haunting vision, and what kind of life engendered this art?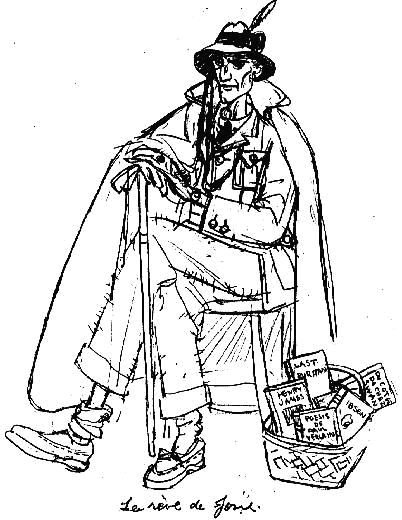 No one is better qualified to answer these questions that the art historian Gail Levin, author of the major studies of Hopper's work (including the catalogue raisonn˙ea) and curator of many exhibitions that explored his development and cultural context . Delving deeply into his art and into a rich archive of unpublished letters and diaries, she now constructs " An Intimate Biography," which reveals the true nature and personality of the man himselfÄand of the woman who shared his life and help ed to shape his art.
Hopper came from a middle-class family in the Hudson River town of Nyack, New York. An early gift for drawing freed him from the maternal apron strings to study art in New York City, and then to paint in Paris. There he conceived an abiding love for Fr ench culture, enjoyed a brush with romance, and recorded in impressionistic paintings his passion for the City of Light. Alas, these paintings were not to the taste of the America to which he returned; and for many years the success won early by his art s chool contemporaries such as George Bellows quite eluded Hopper. For more than a decade he had to eke out a living as an illustrator for advertising and popular fictionÄan occupation he detested.
The turning point came when, already past forty, he married the artist Josephine Nivison (1883-1968), who gave new impulse to his painting. For forty-three, Jo and and Edward lived out a love-hate relationship that was passionate, at times violent, and utterly symbiotic. Deeply divided by temperamentÄJo was as vivacious, outgoing, and talkative as Edward was dour, repressed, and taciturnÄand by his wounding contempt for her artistic ambitions, they nonetheless shared a deep love for French poetry and w orld literature, and for the plays and movies that came to resonate so powerfully in his art.
Edward's career dominated the marriage. Jo's needsÄartistic, social, and sexualÄwere habitually frustrated. She adored and despised him, served as his model and inspiration, secretary and domestic, even as she resented his selfishness and arrogance. An d she wrote it all down. Not only the storms of the kitchen, sitting room, and bedroom, but also every trip to the theater or cinema, every book they read together, and every step in the creation of many a famous painting was recorded by Jo in diaries tha t give a unique vantage point to this biography: Jo's writings cast an entirely new light on our understanding of Hopper's creativity and the passions and conflicts from which it stems.
Jo Hopper's diaries permit an intimate look at the interactions of an indissolubly bonded couple, revealing for the first time the personal tensions that lie behind some of Hopper's most haunting works. Gail Levin, sifting the gritty reality of Jo's st ory with her own analytic skills and bringing to bear her own accurate, broad historical and literary knowledge, uses the diaries to great effect in linking the imagery of specific paintings to the time, place, and mood in which they were created.
Edward Hopper's images have long since captured the American imagination. Through this provocative biography they take on a new dimension, as his first biographer reveals their roots in the artist's personal struggle and the inspiration he drew from li terature, theater, film, and a turbulent private life.