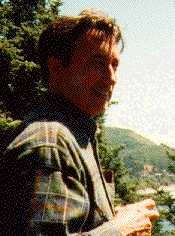 Frederick P. Gardiner
Professor of Mathematics
Brooklyn College and the Graduate School
of the City University of New York
---
Office: 4308 (Graduate Center), 1156 Ingersoll Hall (Brooklyn College)
Telephone: 212-817-8552 at Graduate Center, 718-951-5246 or 718-951-5000 x2709at Brooklyn College, 718-855-4582 at home
Fax: 718-951-4674 at Brooklyn College and 718-855-4582at home
E-mail: frederick.gardiner@gmail.com
Office hours: by appointment
---
Broeklundian Professor
2003-2008
---
Research
My research concerns deformation spaces of Riemann surfaces,geometric structures at infinity, and applications of Teichm\"uller theoryto conformal dynamics.

Here is the list of my publications since 1991.
---
Links you might like to follow:
Ph.D. Program in Mathematics,Graduate Center, CUNY
Departmentof Mathematics, Brooklyn College, CUNY
---
Frederick P. Gardiner <frederick.gardiner@gmail.com;


Last modified: January, 2009.