There are two kinds of peculiar cattle found in Scotland – the Highland cattle and the belted cattle.
Strictly speaking, these two kinds do not constitute the normal subject of "Off the Beaten Path". Neither is a "place", but rather they can be found around Scotland.
The Highland Cattle, sometimes referred to as the Heilan coo in Scots, is a shaggy haired beast that developed in Scotland where it became adapted to the weather found in the Scottish Highlands and Hebrides where it developed. It raised primarily for beef and is now found in many other countries besides Scotland. These cattle have been imported to the United States, Australia, Canada, Denmark and some other countries. They are more cold tolerant than other cattle and so can handle colder winters. They are known for their shaggy hair.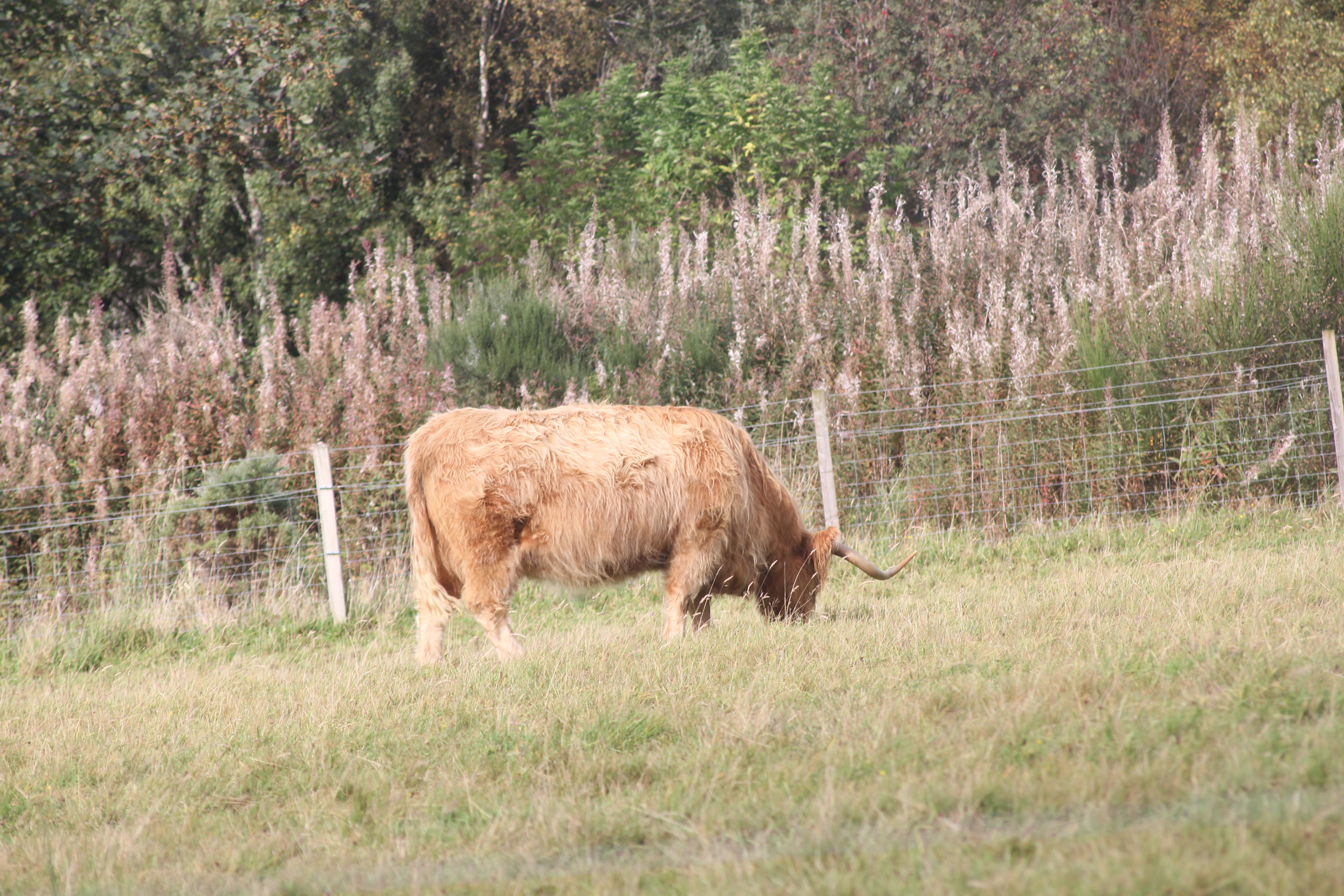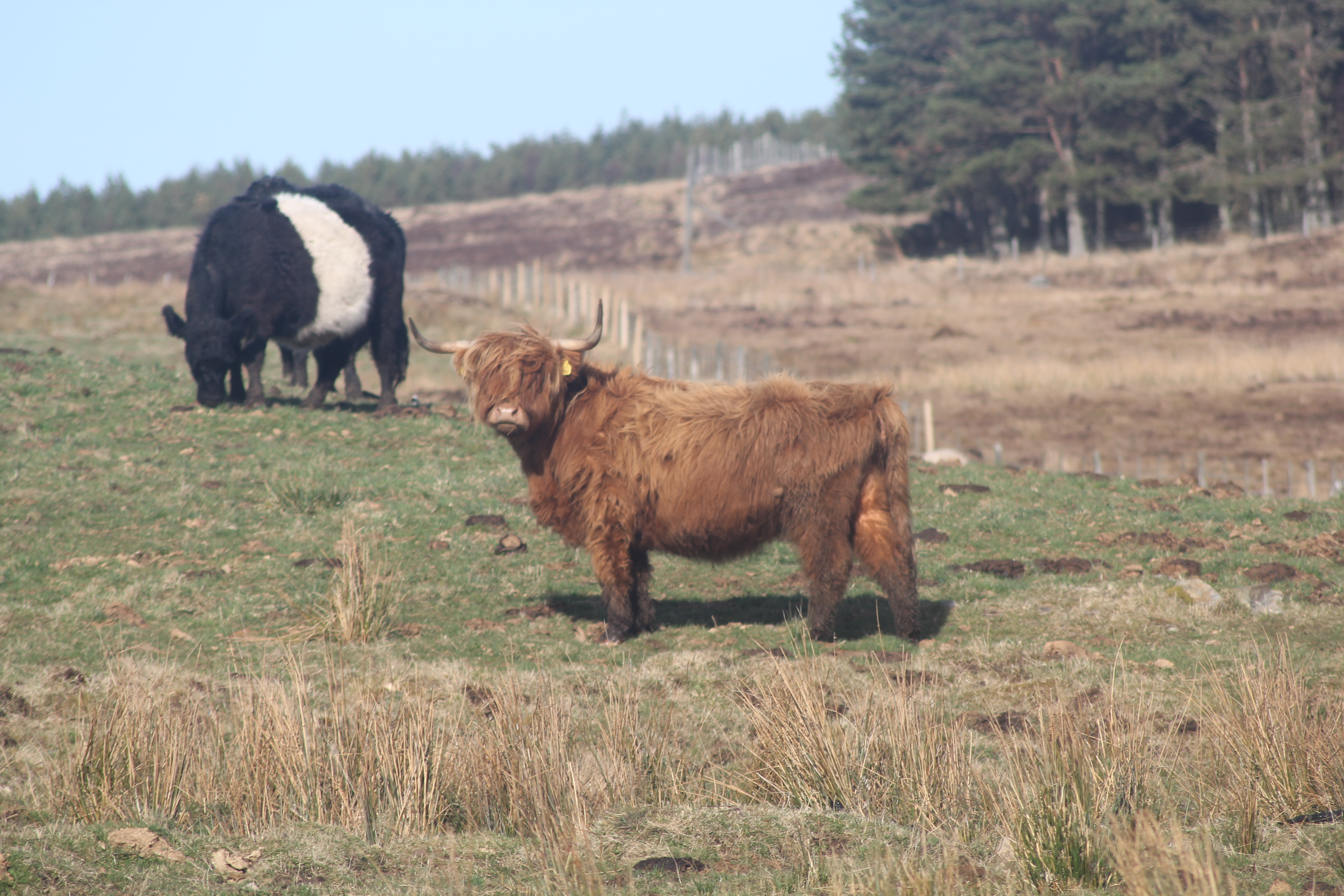 The other kind of cattle are "belted Galloway" cattle. This breed developed in the Southwestern part of Scotland This is a cattle that is bred for marbled beef. It seems well adapted to poorer pastures and to the more open moors. Its origin is unknown although it is thought to be a cross between the black Galloway and the Dutch Lakenvelder breed. These cattle can also be found in the northern areas around Scotland.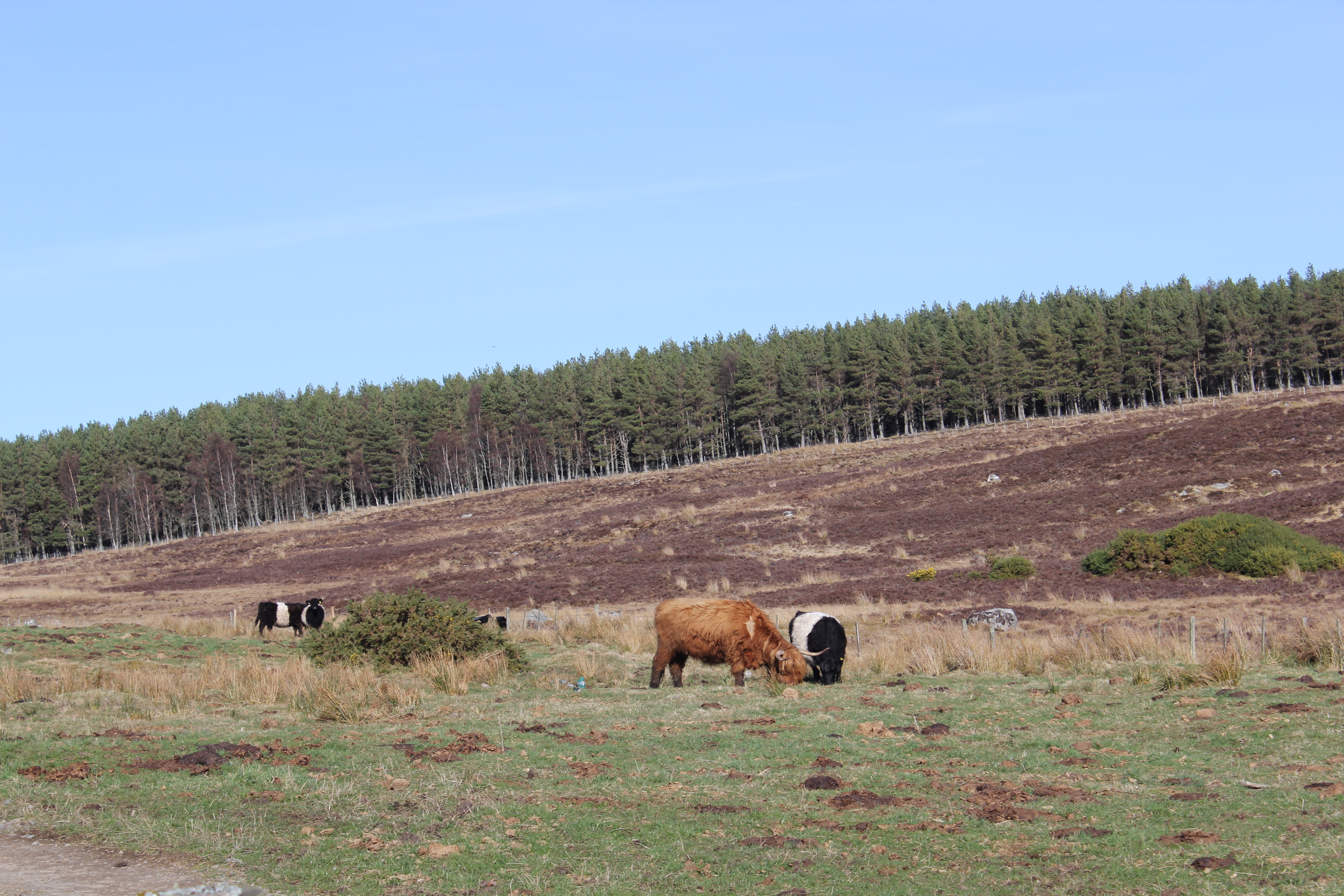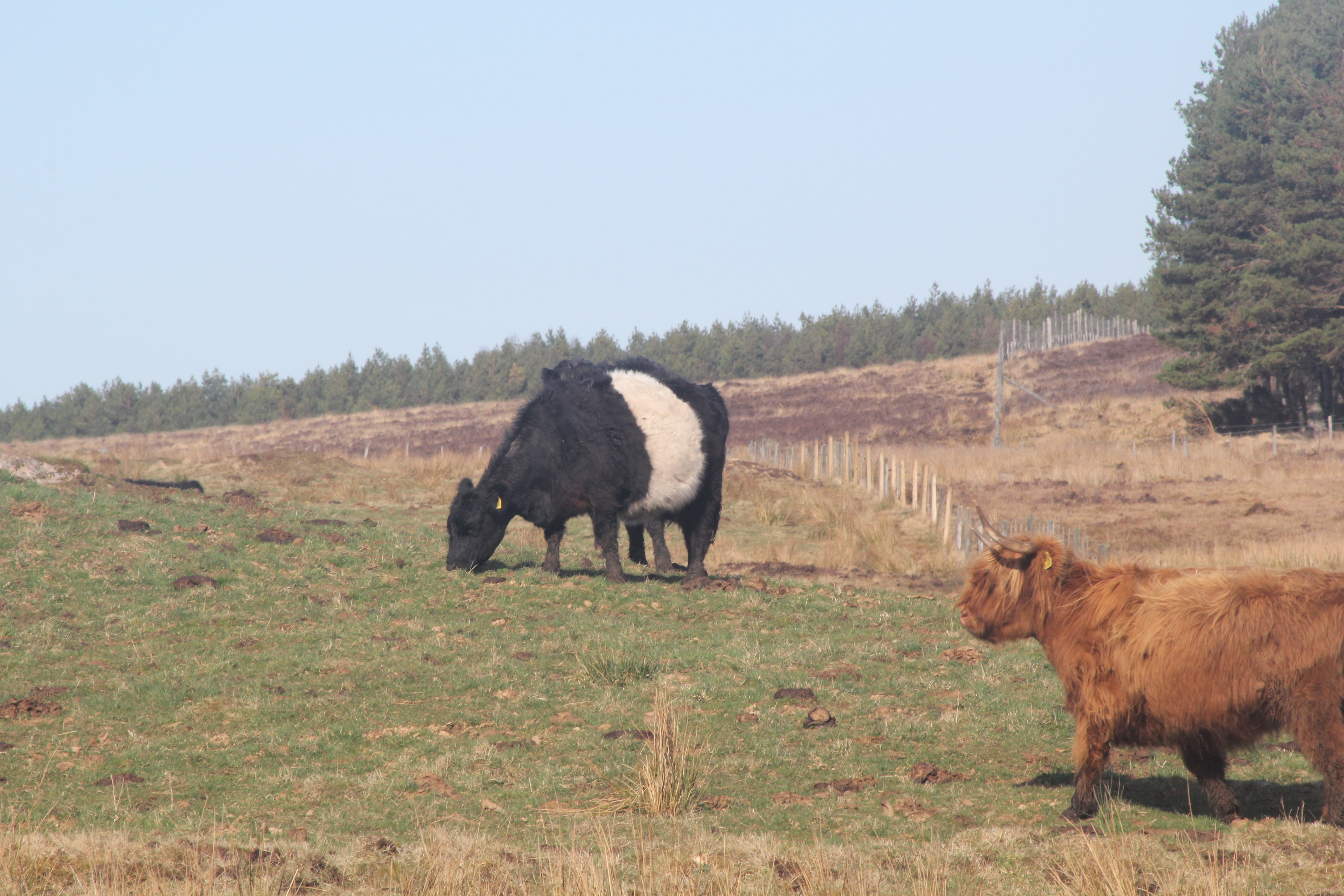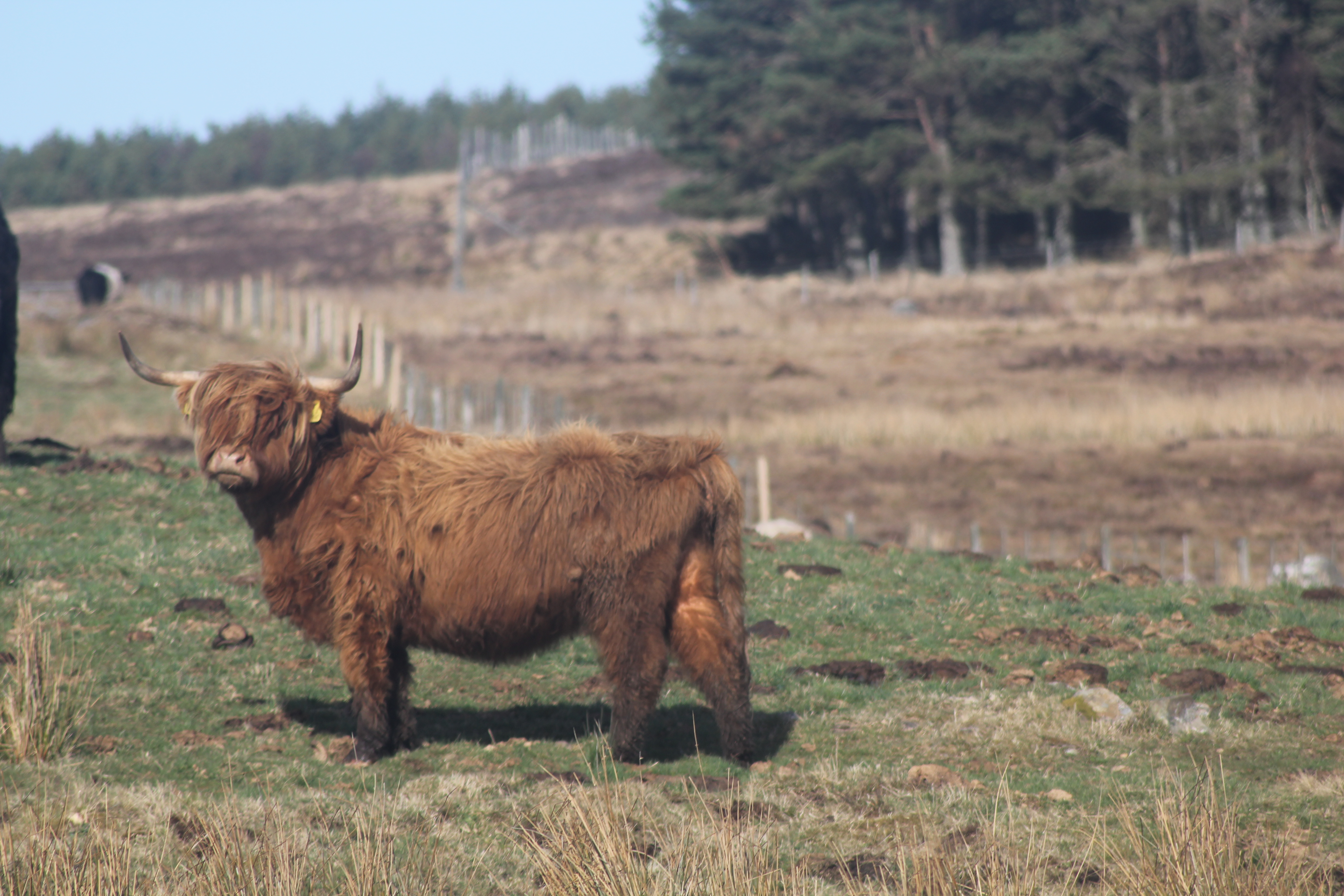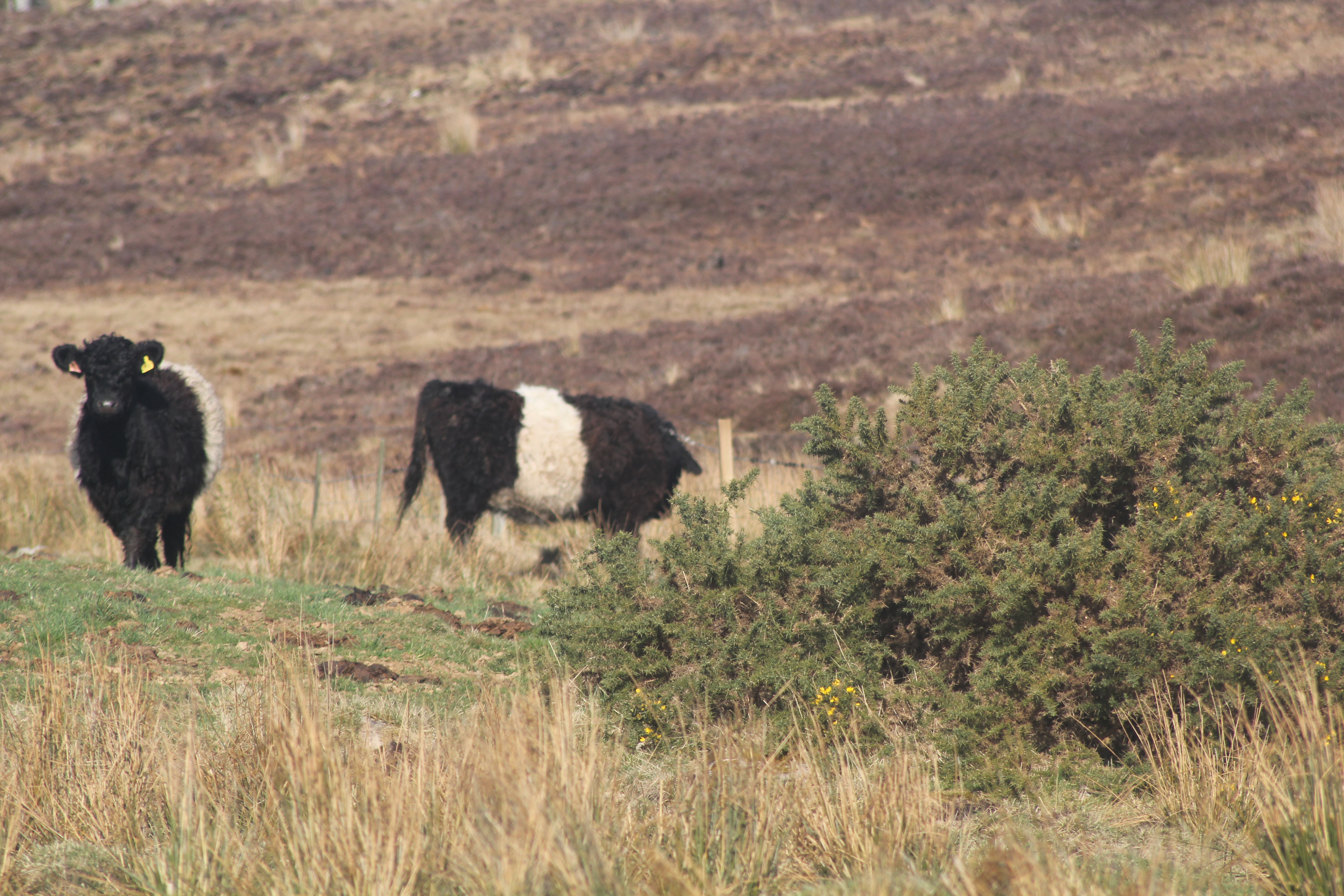 So as you wander "off the beaten path" keep your eyes open for these unusual cattle.