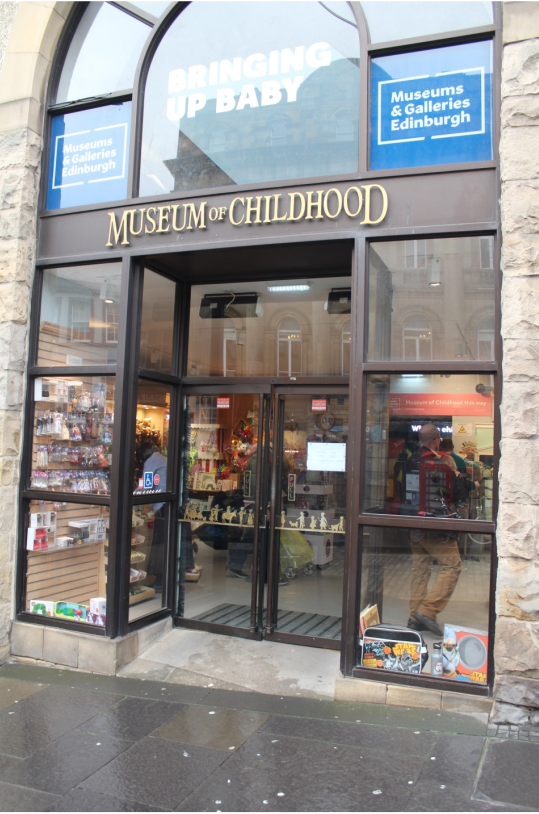 MUSEUM OF CHILDHOOD
The Royal Mile is chock full of wonderful stores, museums churches historic monuments and all kinds of good things. The Museum of Childhood is one of those surprises one stumbles upon and might bypass, but that would be a mistake. This is the first museum in the world to specialize in the area of "Childhood".
The museum is located at 42 High St, in Edinburgh between North Bridge (or South Bridge – depending on which side of High Street you are on!) and South Gray's Close.
Childhood is a critical time in the lives of each person since it is the time when the basic personality is laid down. In addition it is the time when people learn their moral and ethical structures. Just how this happens is the result of what kinds of ideas and materials the children are exposed to. How, for example, do the games children play impact their later life perceptions of the world. How do the things we do as children affect creativity and attitudes.
The museum deals with all manner of things associated with childhood and has exhibits about toys games, and the development of personality and creativity in those early years.
These are questions that the museum engenders as visitors pass through the museum looking at the things they may in fact associate with their own childhood.
The photo below shows a "tipi", a kind of dwelling used by some of the American Indians (Native Americans) who lived on the Great Plains of North America. It may show how children begin to deal with the idea of other cultures while making one wonder about how accurate are their "play" beliefs as regards the real peoples who lived in such dwellings. Does it produce tolerance or stereotypes – something which the museum may cause the visitor to wonder about.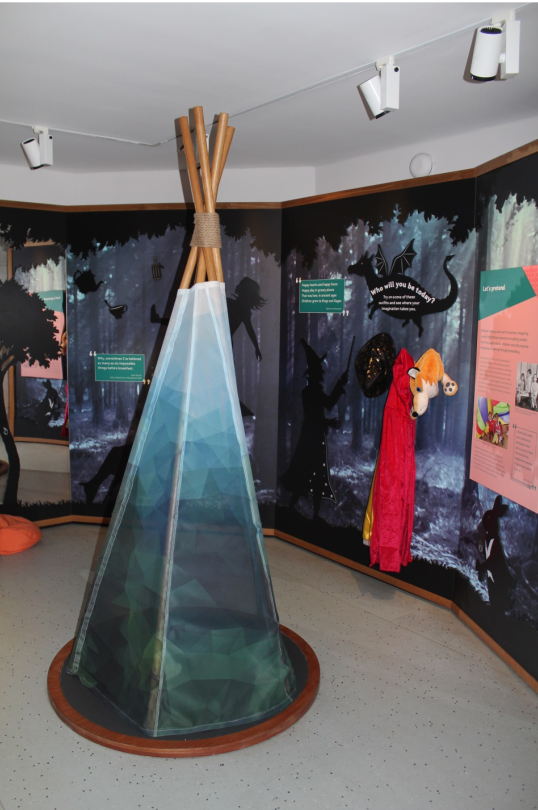 tipi
For just the fun of remembering one's childhood (which hopefully was happy), the museum is worth visiting.