Greenwich Village lies toward the southern end of Manhattan. It has been well known for generations as a somewhat "Bohemian" area with a variety of clubs and small theaters and Washington Square Park which is surround by New York University.
Among the famous streets in the area is MacDougal Street which runs from Prince Street in the south to West 8th Street in the north – a distance of about a half a mile. As the street passes Washington Square Park, its name changes for 2 blocks to Washington Square West.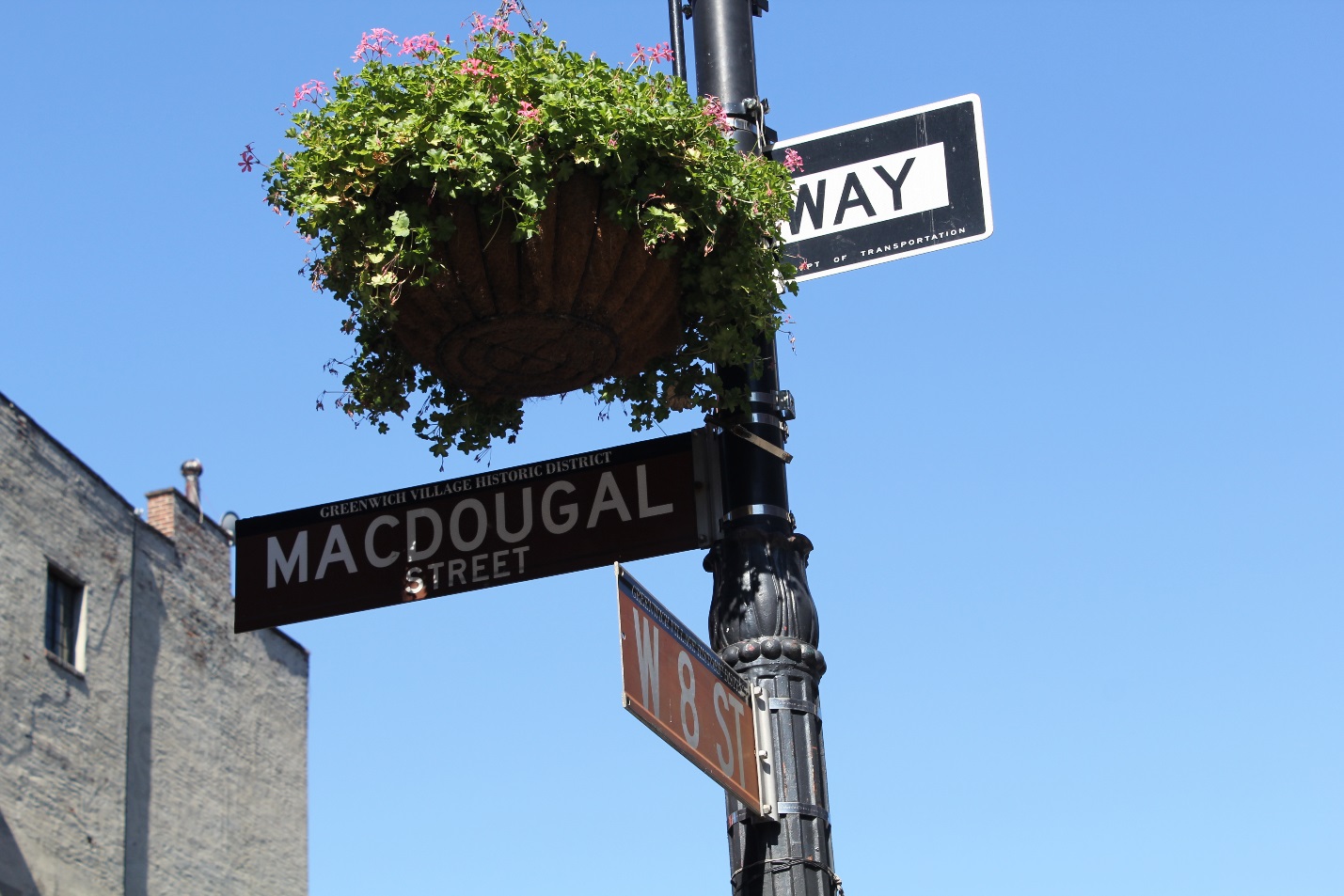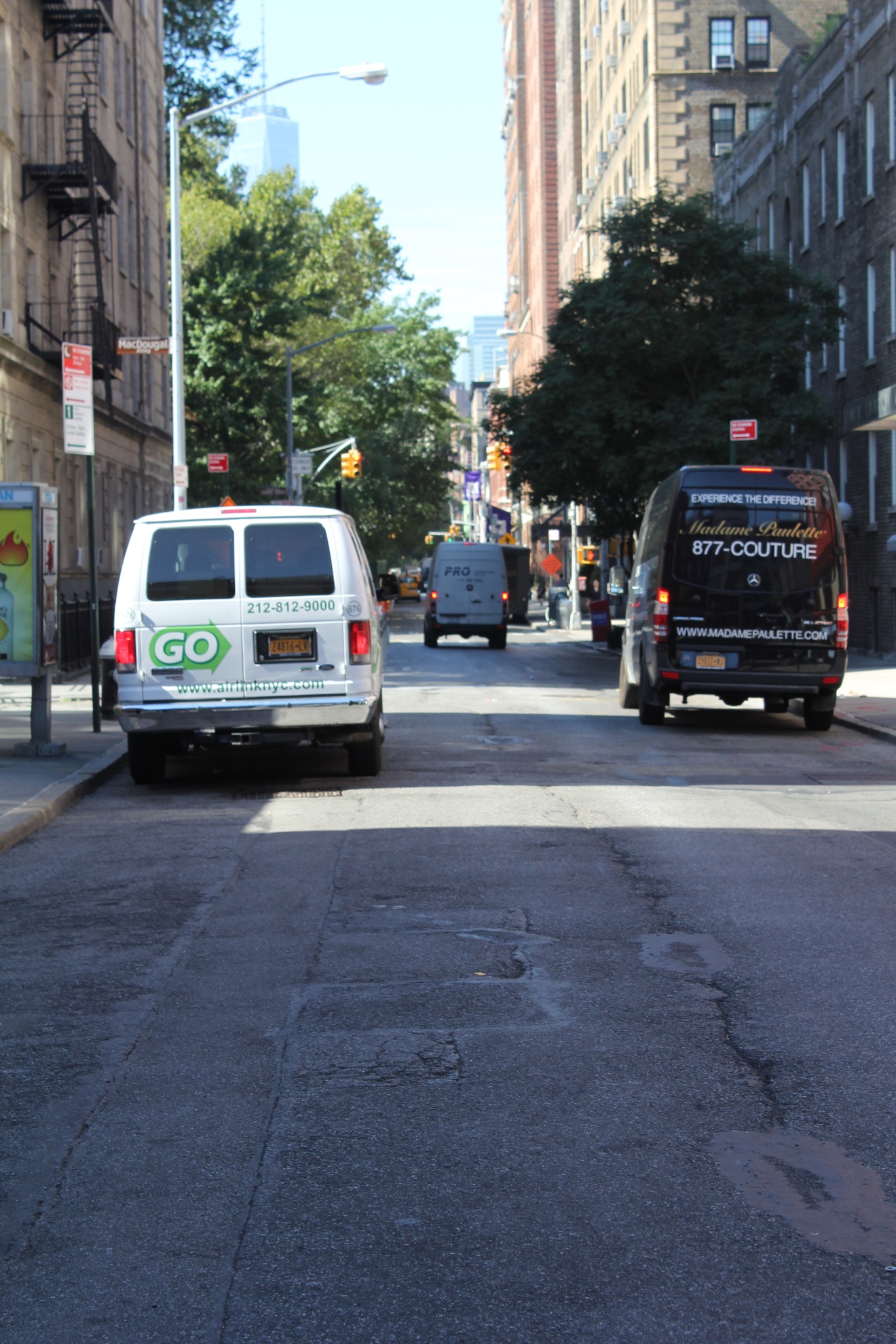 Looking South on MacDougal Street from West 8th Street
MacDougal Street and Washington Square North (Waverly Place). After crossing Waverly/Washington Square North, MacDougal Street become Washington Square West for 2 blocks
Among the more famous sites on MacDougal Street is the Provincetown Playhouse, known for its many performance productions.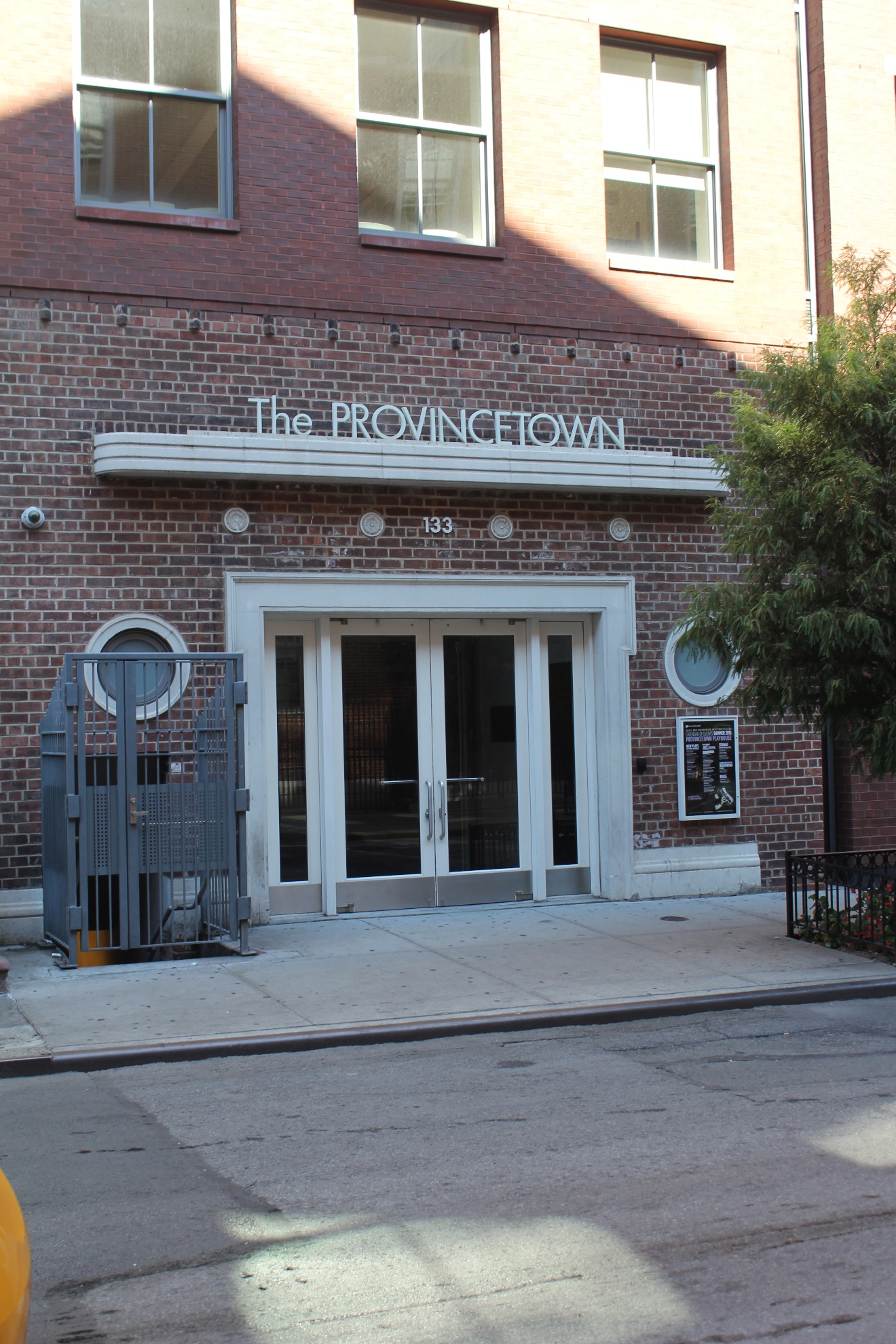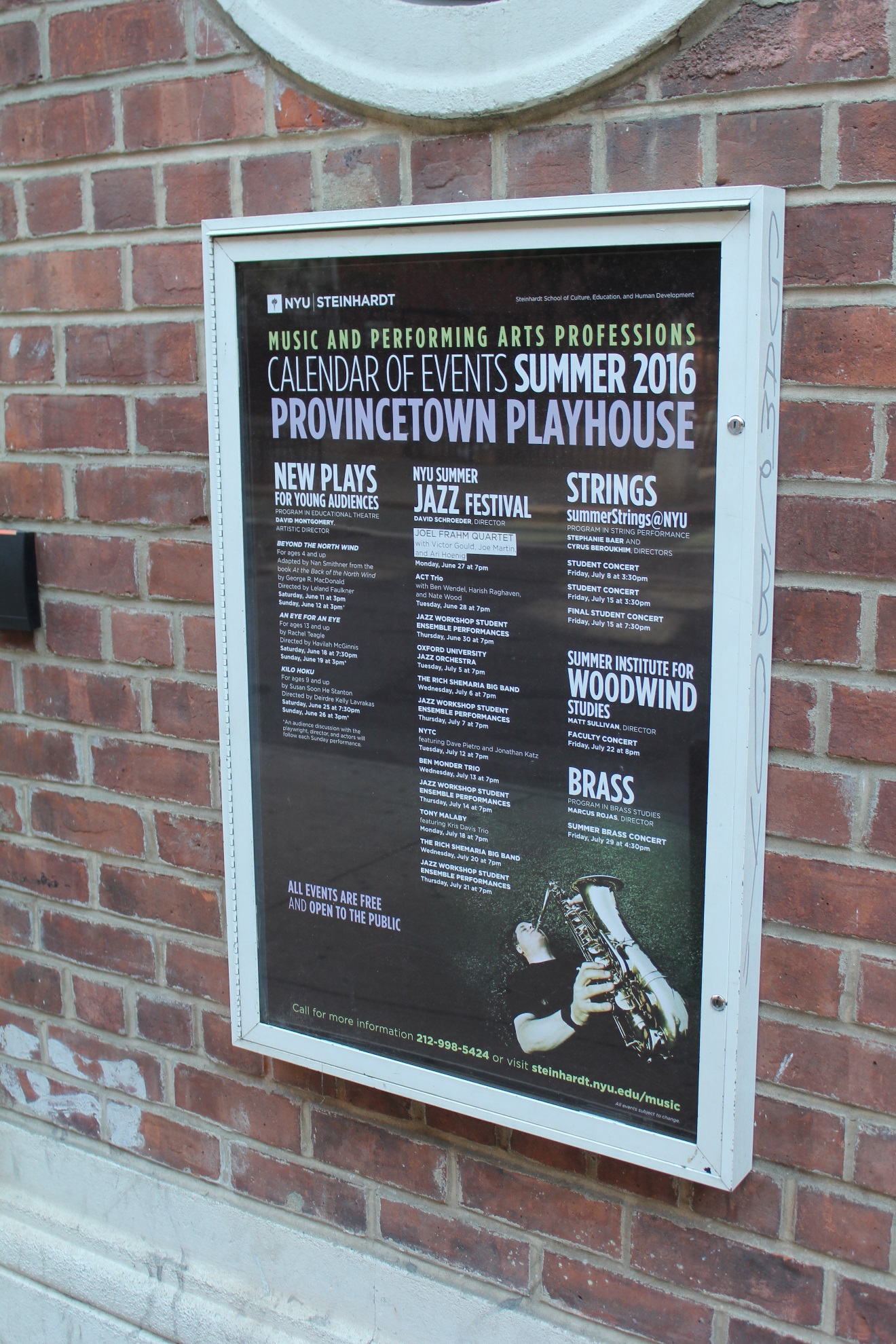 Between West 8th Street and Washington Square North (also an interruption in Waverly Place) once can find MacDougal Alley – a short closed off run with a few houses.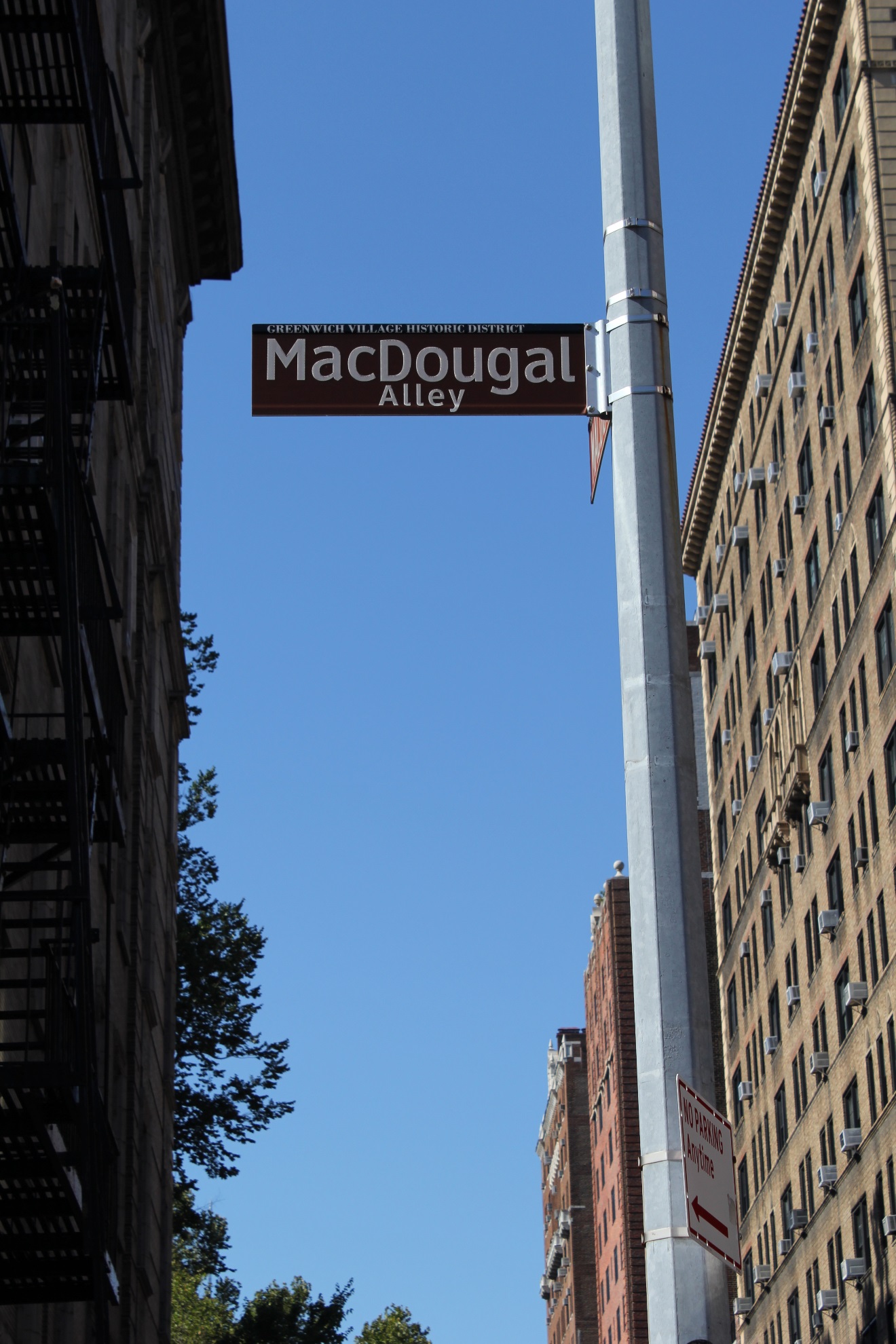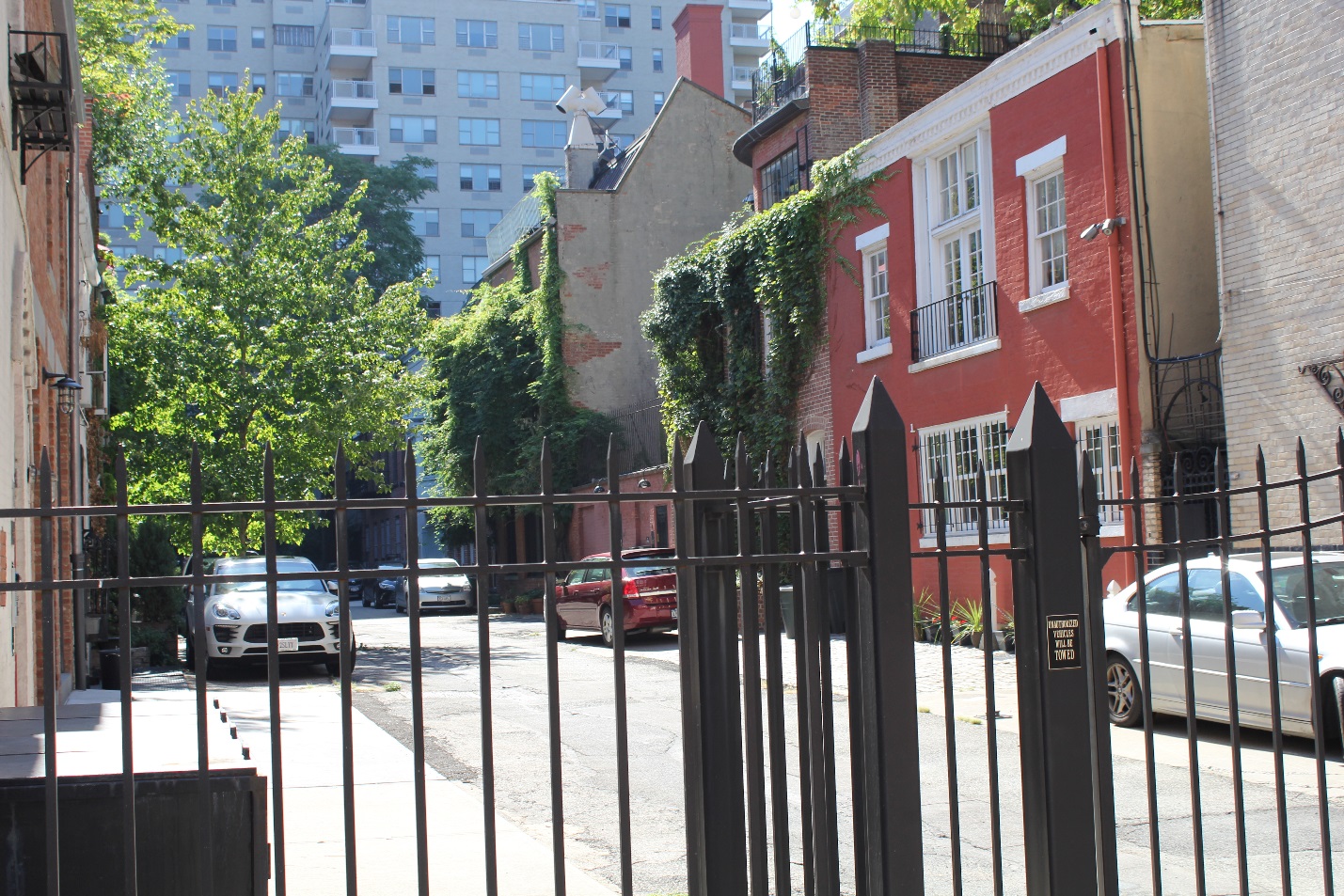 Looking down MacDougall Alley
Despite the spelling, these two streets are named for Alexander McDougall who was born in 1732 on the island of Islay (pronounced eye-luh or aye-luh) in the Inner Herediano Islands found of the West Coast of Scotland. Among its grounds for fame is that it is the island on which the ancestral home of the Lords of the Isles, Finalaggen is found. Alexander and his family left Islay in 1738 and finally settled in Manhattan. He worked on a dairy farm, delivered milk and ultimately became a seaman. On one of his trips he stopped in Islay for several months and married his cousin, Nancy McDougall.
In 1756 during the French and Indian Wars, McDougall was commissioned a merchant privateer by the crown. His father and wife died and left Alexander with a mother and three children to care for. He had amassed a small fortune and was able to do so.
McDougall also was a member of a secret society known as The Sons of Liberty, an organization founded to protest the Stamp Act a complex economic act which led to the American colonists coining the phrase "taxation without representation". As things heated up between the American colonies and Britain, McDougall became a member of the Continental army and was made a major general. Later he was a member of the Continental congress.
He died June 9th 1786 and was buried in NYC. His remains are in The First Presbyterian Church on 5th Ave and 12th Street, although the burial sites are not open to the public. A plaque in the church commemorates him.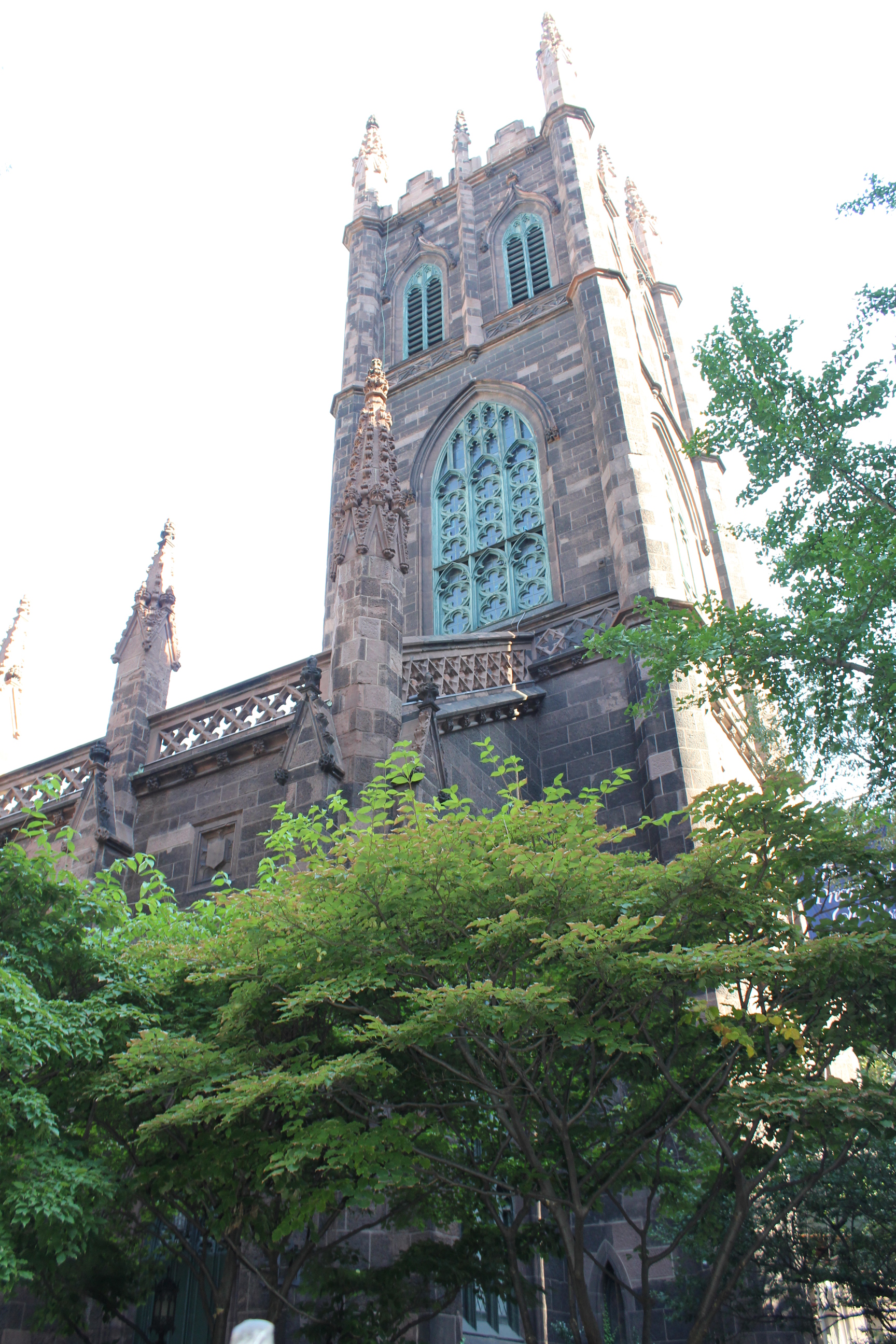 The First Presbyterian Church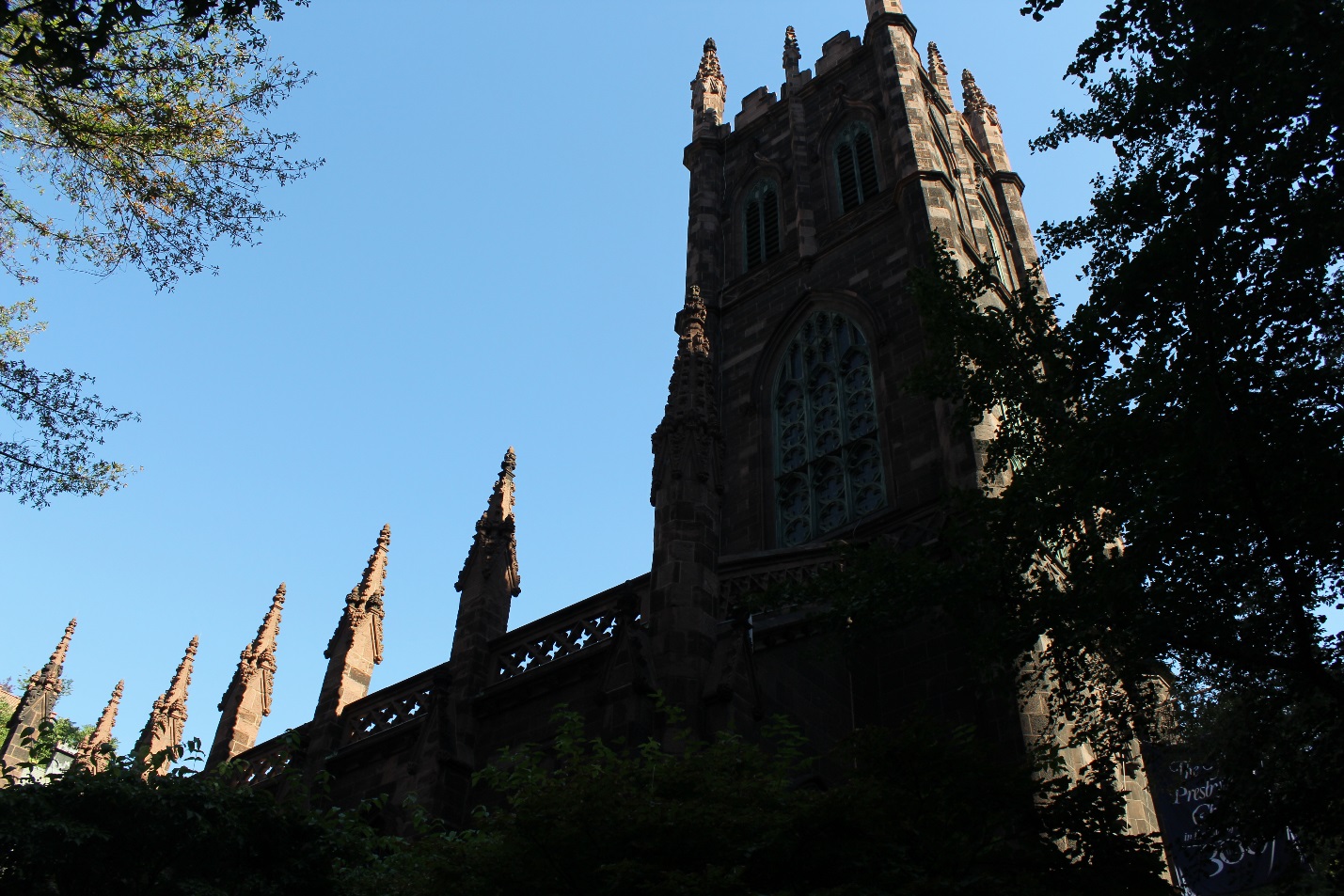 The First Presbyterian Church
The Plaque commemorating Alexander MacDougal in The First Presbyterian Church
The First Presbyterian Church is involved with many Scottish events and is having a "Tartan Yard Sale" this September.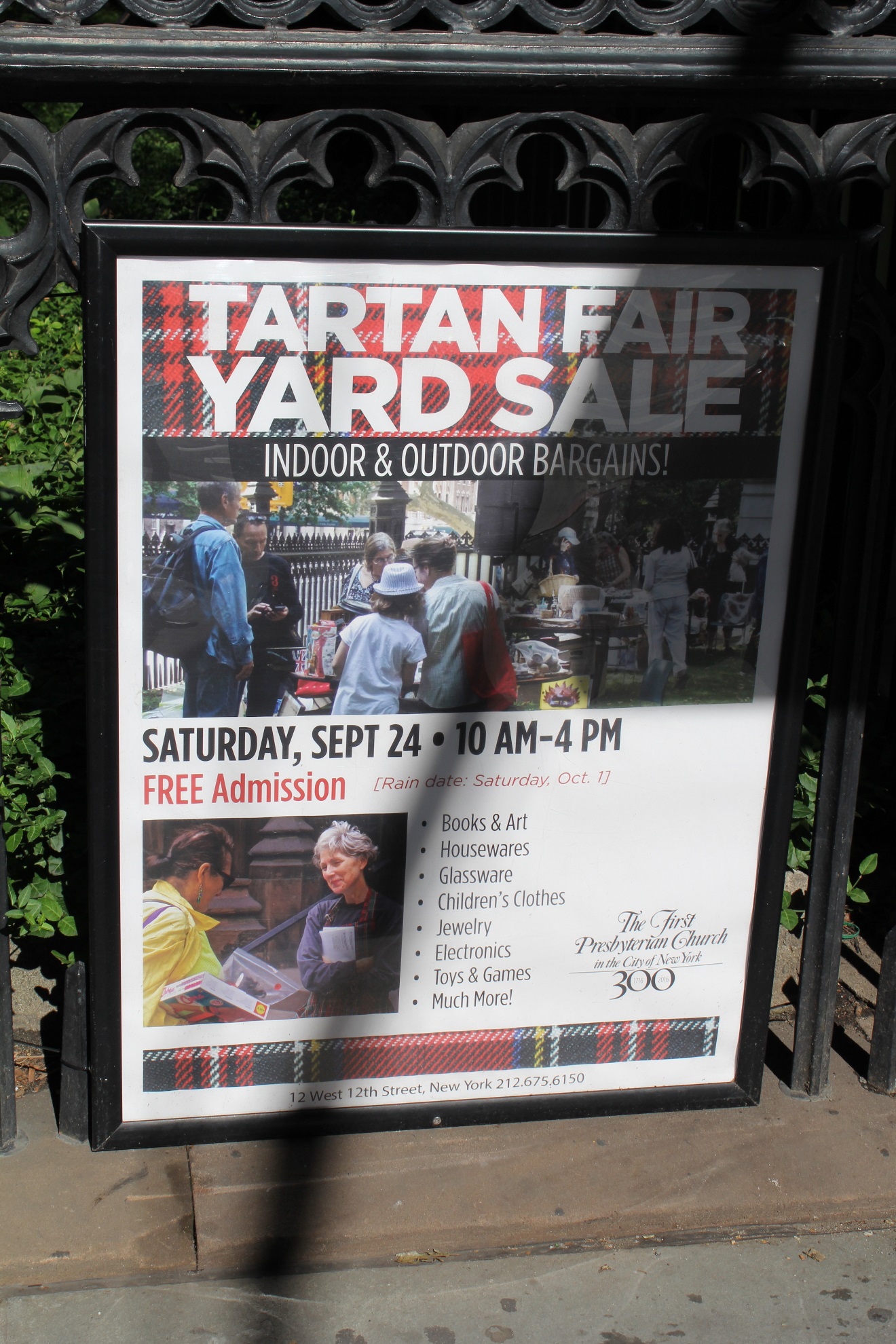 The church's events can be found on their web site – fpcnyc.org