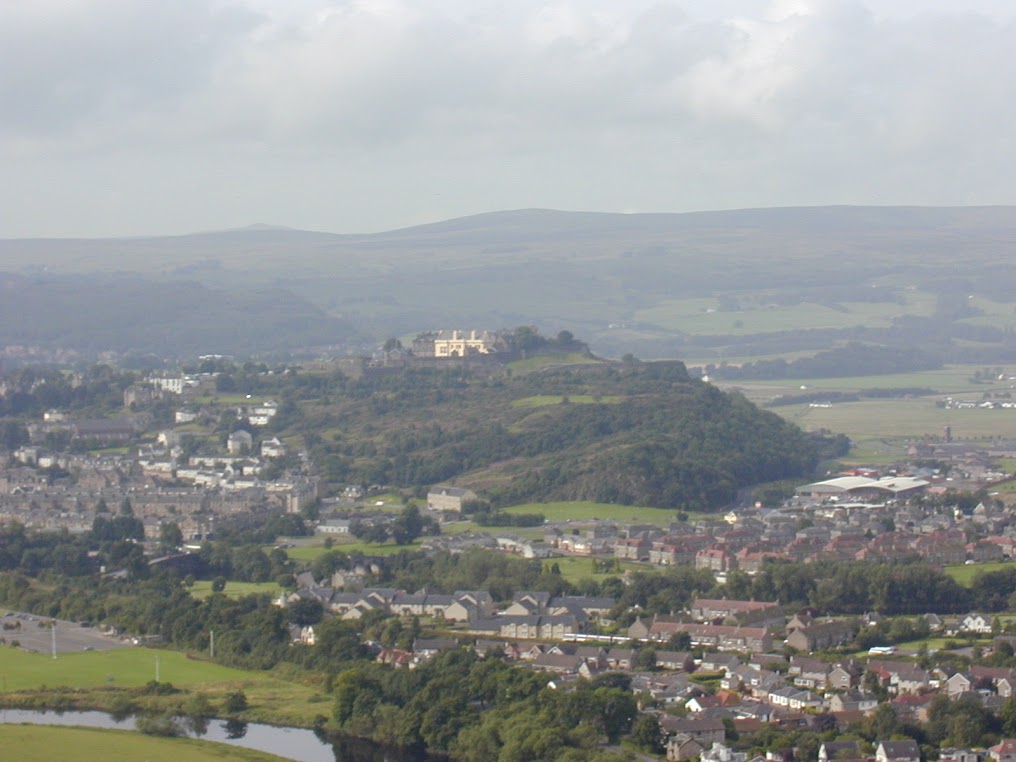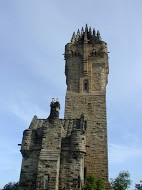 The monument itself begun in 1869, is a 220 feet (67m) high, Victorian Gothic tower located on the Abbey Craig in the City of Stirling. Standing some 220 feet (67m) high, this Victorian Gothic tower was funded by the public and support came from all around European which was riding a rising tide of nationalism Famous persons like Garibaldi contributed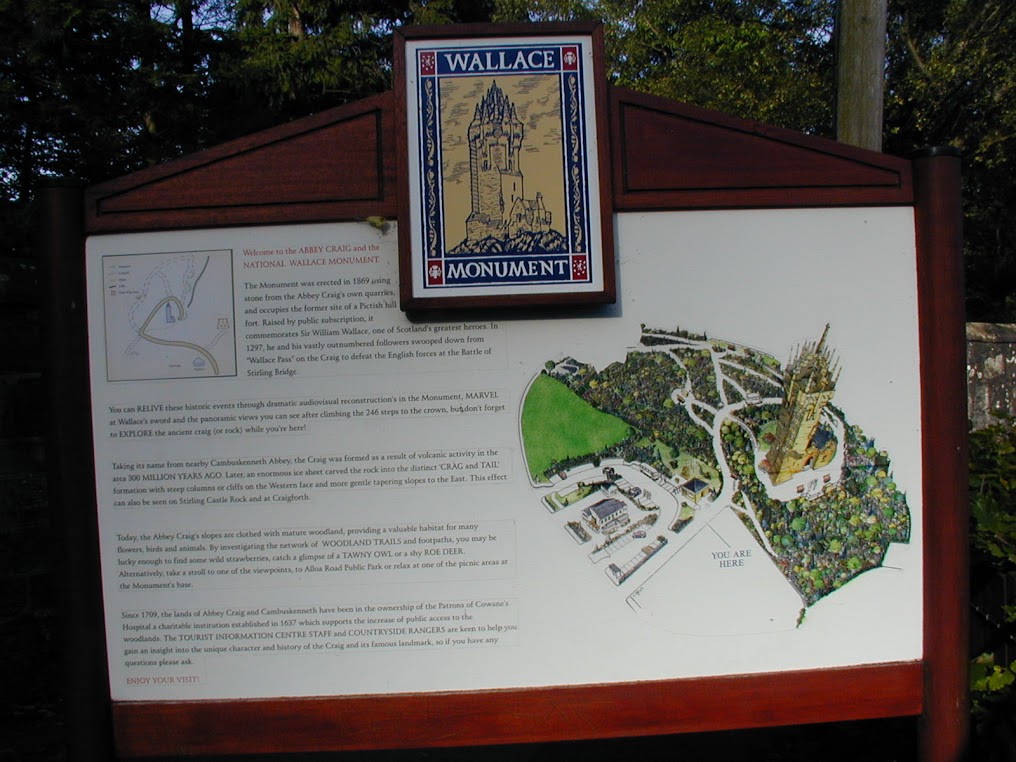 One of the most famous statues at the monument is the statue of Freedom.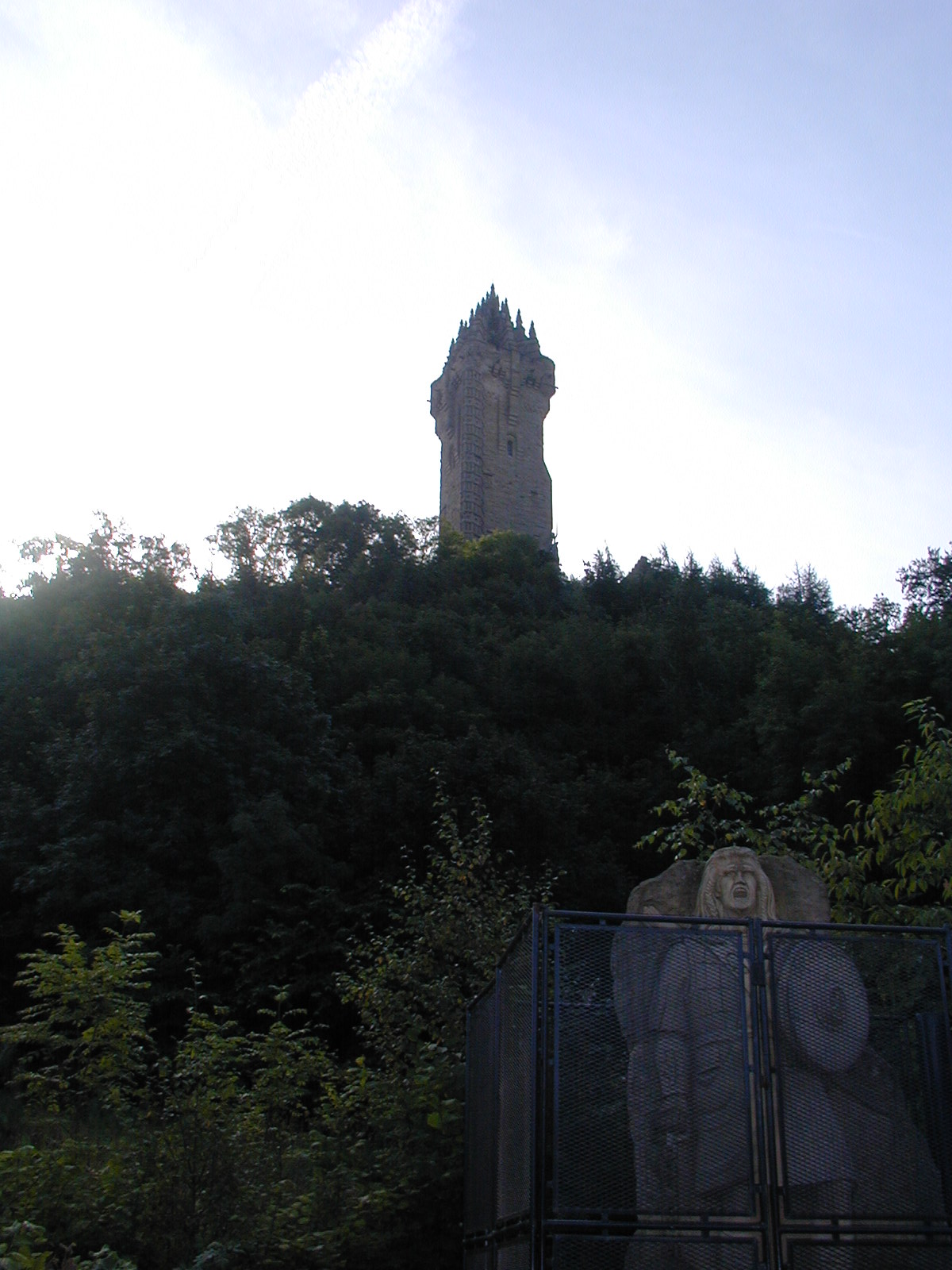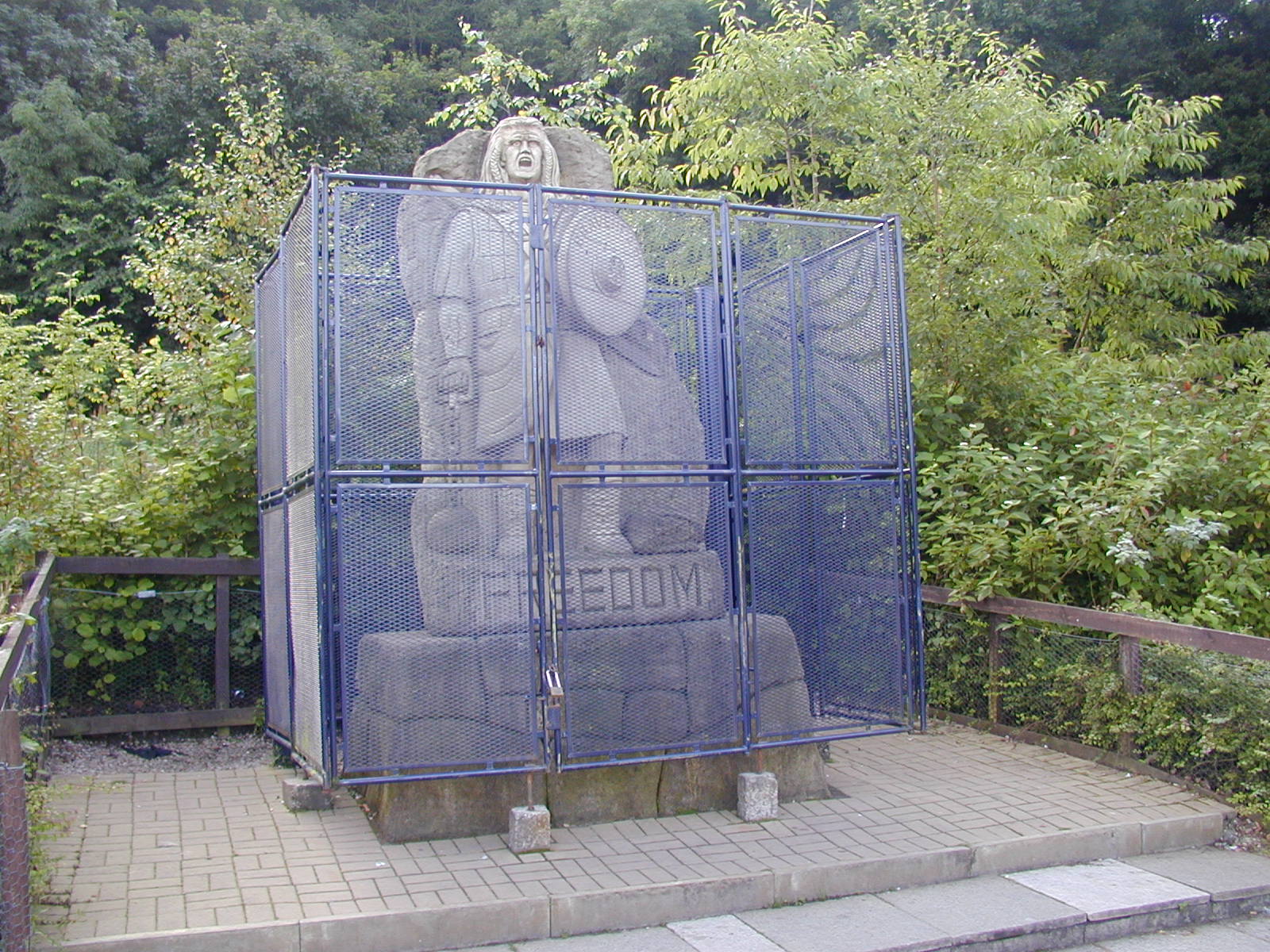 It is possible to climb to the top of the monument by walking up the 246 steps that lead up past 3 different areas where you can take a break from your climbing. There is a The Hall of Arms which deals with The Battle of Sterling Bridge and William Wallace and Andrew Moray's involvement in the events of 11th September 1297.
The second floor gallery, The Hall of Heroes, is involved with Wallace's life. In the center of the hall is the Wallace sword.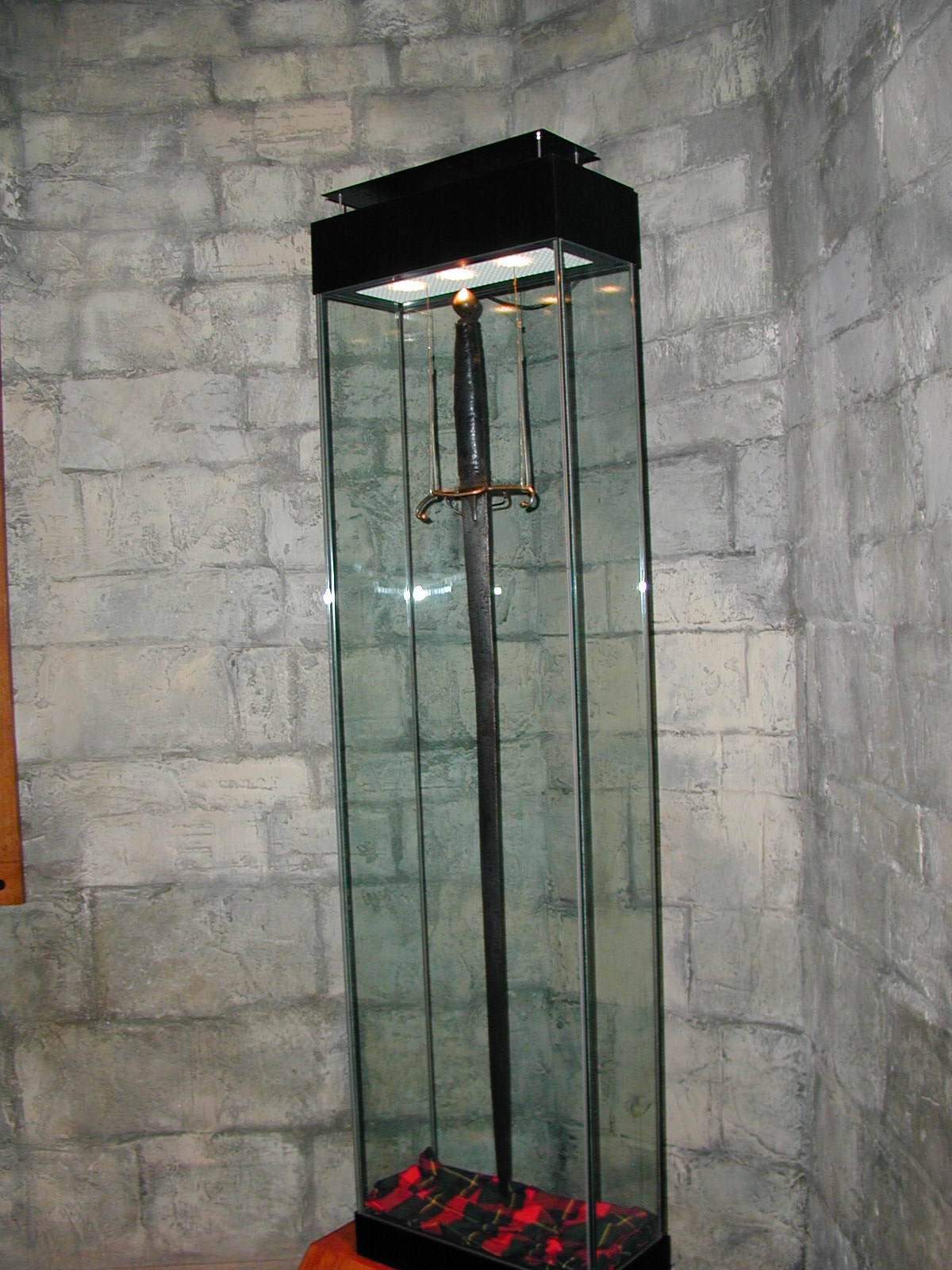 The hall also contains the busts of 15 other people who have been called "Heroes of Scotland": King Robert the Bruce, Robert Burns, David Livingstone, Thomas Carlyle, Adam Smith, James Watt. Robert Tannahill, Sir Walter Scott, Allan Ramsay, William Murdoch, Hugh Miller, John Knox, William Ewart Gladstone. Thomas Chalmers, George Buchanan, and Sir David Brewster
In the third gallery, The Royal Chamber there is an exhibit about the building of this national monument.
The hours of operation of the monument vary over the seasons.
Opening Times
January to March: 10.30am – 4.00pm
April to June: 10.00am – 5.00pm
July & August: 10.00am – 6.00pm
September & October: 10.00am – 5.00pm
November & December: 10.30am – 4.00pm
Last admission – 45 mins prior to closing
Admission Prices: Adults: £9.50, Children £5.90
For directions and other pertinent information check with their website.