THE CALEDONIAN CANAL
The Caledonian Canal stretches some 60 miles across the Great Glen from the Northeast to the Southwest, from the Beuly Firth to Loch Linnhe. Only about 20 miles of the canal was actually dug out, the remaining parts of the canal are the Lochs of which the canal makes use. Starting from the Beuly Firth, the canal winds its way more or less parallel to the River Ness, past Inverness to Loch Dochfour. It then leads into Loch Ness. From there it continues first through Loch Oich and then Loch Lochy. Finally a boat traversing the canal would find itself in Loch Linnhe. From there, the way is clear to Mull and beyond.
The Highland clearances and the laws prohibiting the playing of bagpipes, the wearing of kilts and the speaking of Gaelic had virtually driven many people from the area to the lowlands and out of the country all together – to places like Canada. The area was economically in bad shape and there was a need to a project that would stimulate the economy on the area.
The previous route for ships was to sail by John o' Groats, past Thurso and past Cape Wrath and Pentland Firth. The canal would allow ships to travel in effect through Scotland, rather than around it.
The canal was first surveyed in 1773 by James Watt who was born in Greenock Renfrewshire Scotland on 30 January 1736 (or the 19 of January 1736 in the Julian calendar) – 25 August 1819). He is perhaps best known for his improvements on the steam engine which was crucial for the Industrial Revolution.
Although Watt's work is significant, the actual impetus for the building of the canal did not occur until 1803, when the Caledonian Canal Commission got an act of parliament passed to hire another Scottish engineer, Thomas Telford who was born in Eskdale Dunfriesshire on Aug 9 1757 (died on 2 Sept 1834) to survey design and build the canal.
The canal contains 29 locks, 4 aqueducts and 10 bridges and by the mid 1900's it was in need of repair. Extensive work was carried out and between 1995 and 2005, sections of the canal were drained each winter.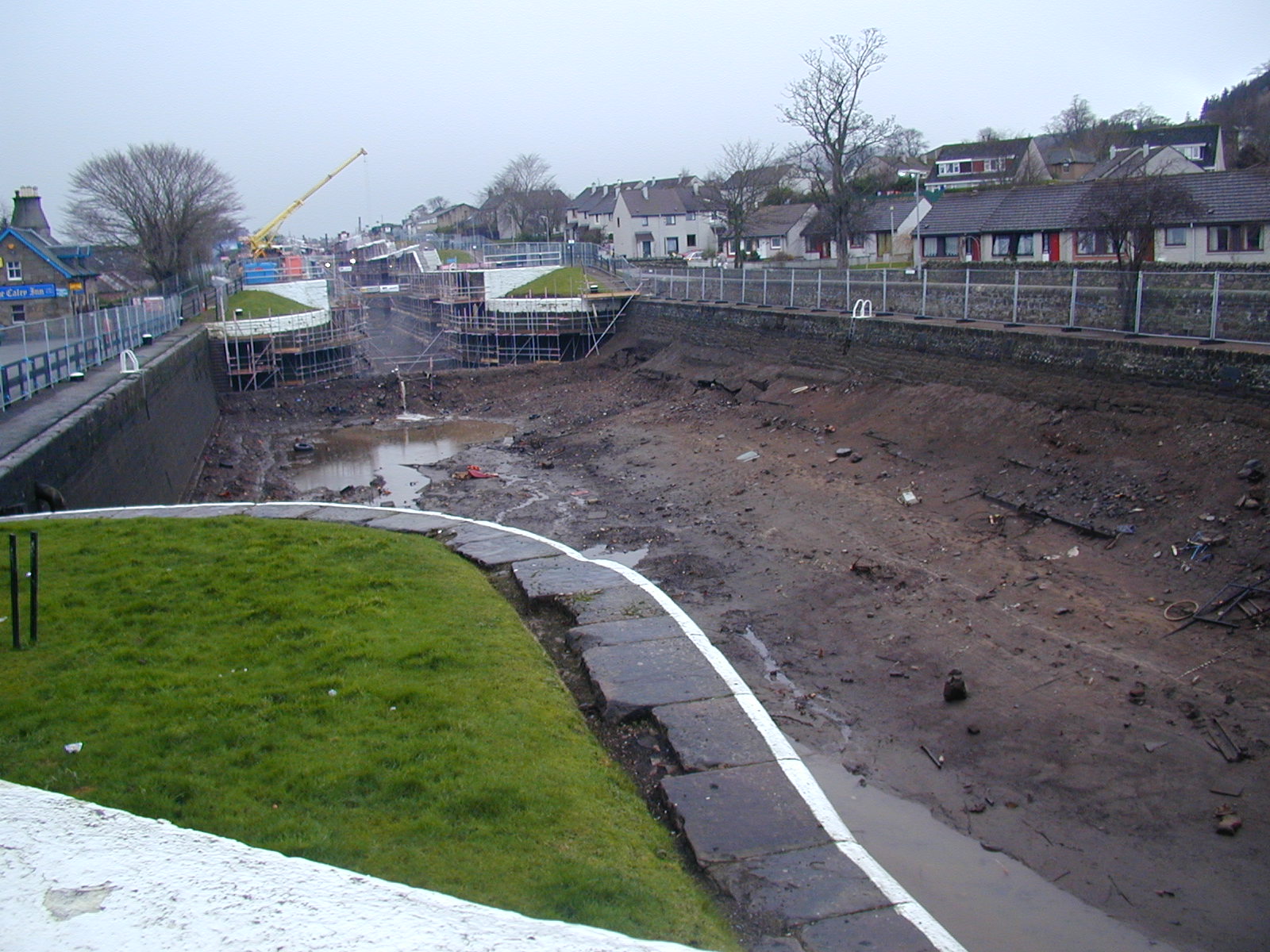 Part of the canal near Inverness while being drained in 2002.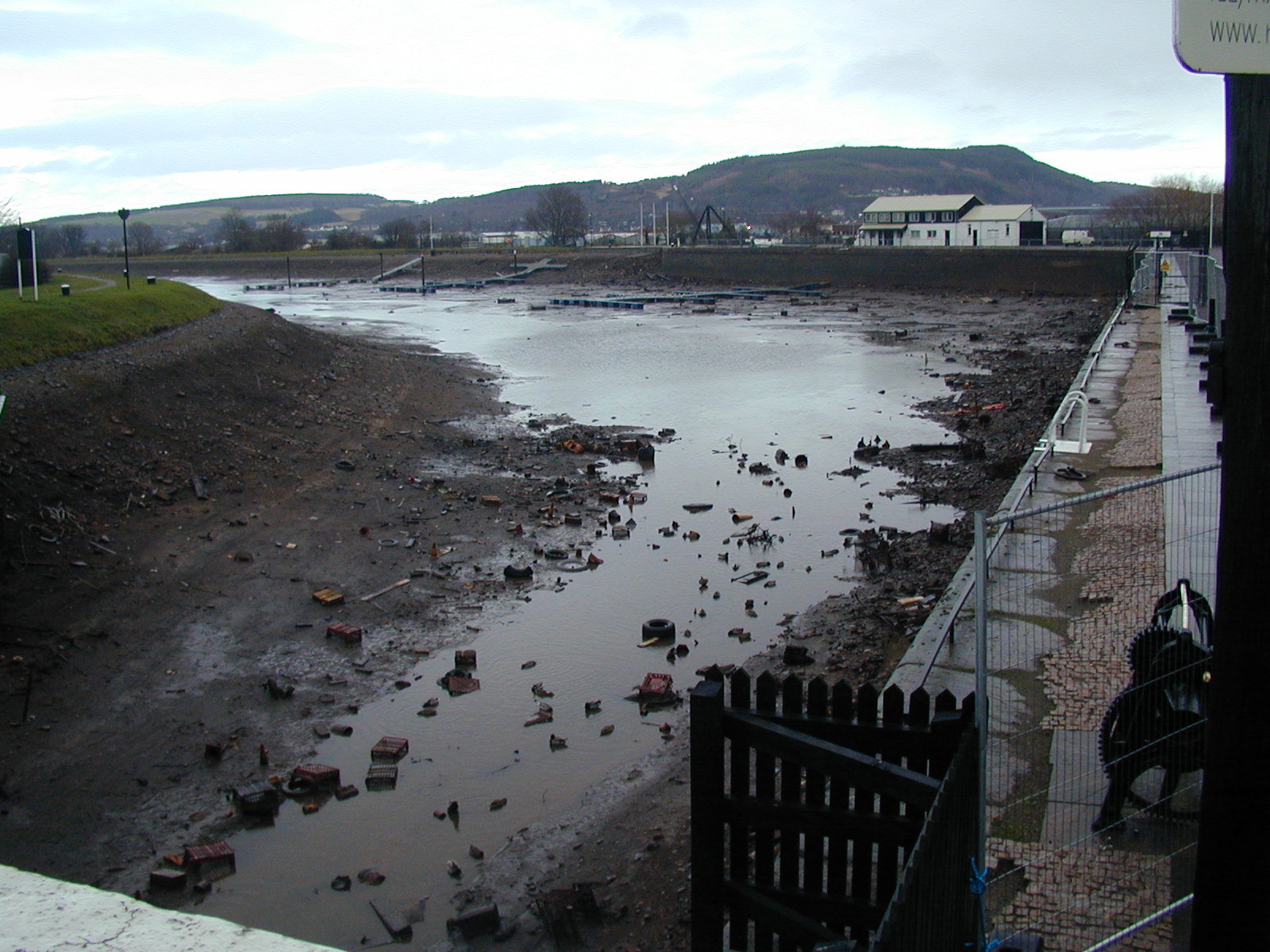 One of the interesting stories concerning the canal involves the prediction made by the Brahan Seer (aka Kenneth Mackenzie) who was said to have come from Uig (Lewis) in the 17th Century, He is regarded by some as the creation of Alexander MacKenzie (1838 – 22 January 1898) an author, writer and editor and publisher of the Celtic Magazine and Scottish Highlander. Some think he is based a real character while others doubt he ever existed at all. None the less, one of his astounding predictions (or possibly "post-dictions", since they are said to appear rather after events than before) indicated that ships would sail one day "around the opposite side of the hill" from Inverness. A prophecy which was fulfilled by the appearance of the Caledonian Canal some years later (or earlier depending on whether or not you believe in the Brahan Seer having made such a prophesy or whether it was Alexander MacKenzie at work!)