OFF THE BEATEN PATH
The Inverness Museum And Art Gallery
According to some statistics, only a small percentage of people who visit Britain also go to Scotland. Those who do, generally stay in the Edinburgh/Glasgow area to the south. A hardy few of the visitors to Britain make the trek north to Inverness, the most visited city in the Highlands. By statistical reckoning, Inverness is already "off the beaten path".
However as last month's issue indicated, there are some places in Inverness that are even further off the beaten path. This issue we look at a museum which is well known in the area – The Inverness Museum and Art Gallery. The museum and art gallery are housed near the Ness River by Inverness castle. You can climb the stairs to see the castle, the statue of Flora MacDonald and the Inverness Museum and Art Gallery (be careful there is a recruiter just a few doors down from the stairway and going in there by mistake could get you enlisted!)
The museum has a number of exhibits dealing with geology, prehistory, various aspects of Scottish culture and in case you have brought the wee bairns along, there are some things for children as well. The museum has a number of pamphlets for the children that can be used as teaching aids throughout the museum. Some adults might make use of them as well! There are exhibits of weaponry, music and all manner of fascinating objects relative to Scotland and Scottish history.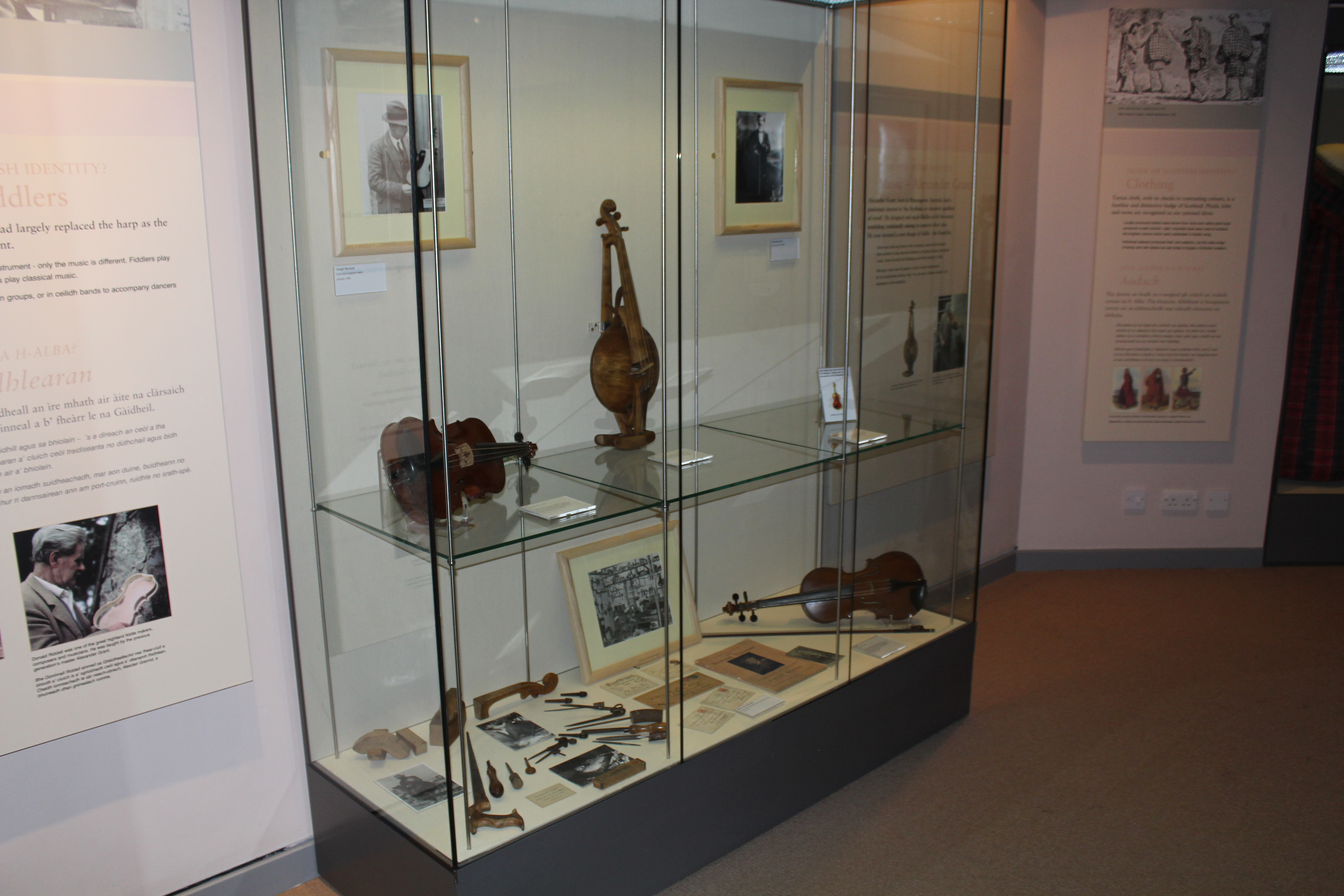 A case showing violins and violin making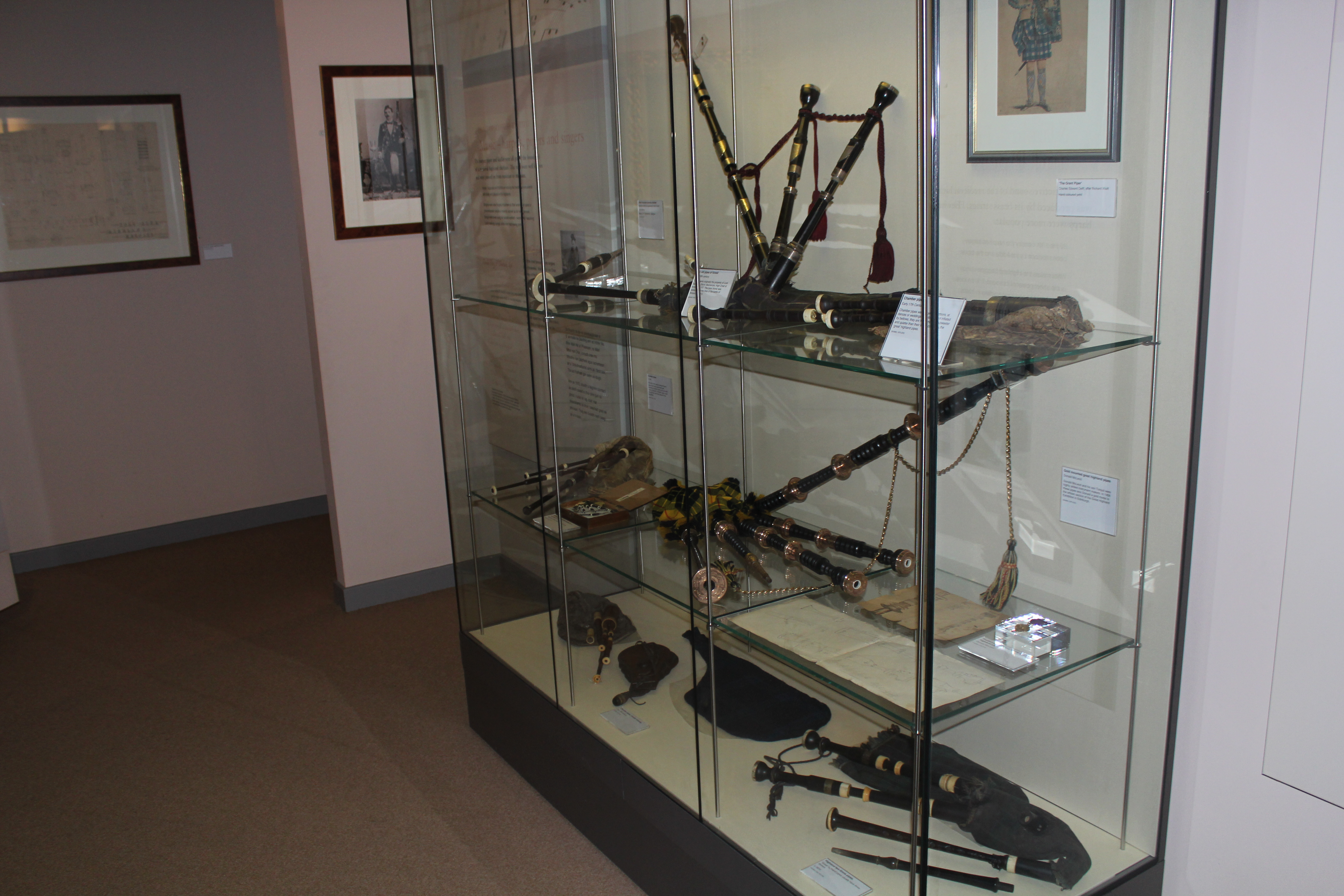 A case devoted to the instrument most often associated with Scotland – The Bagpipes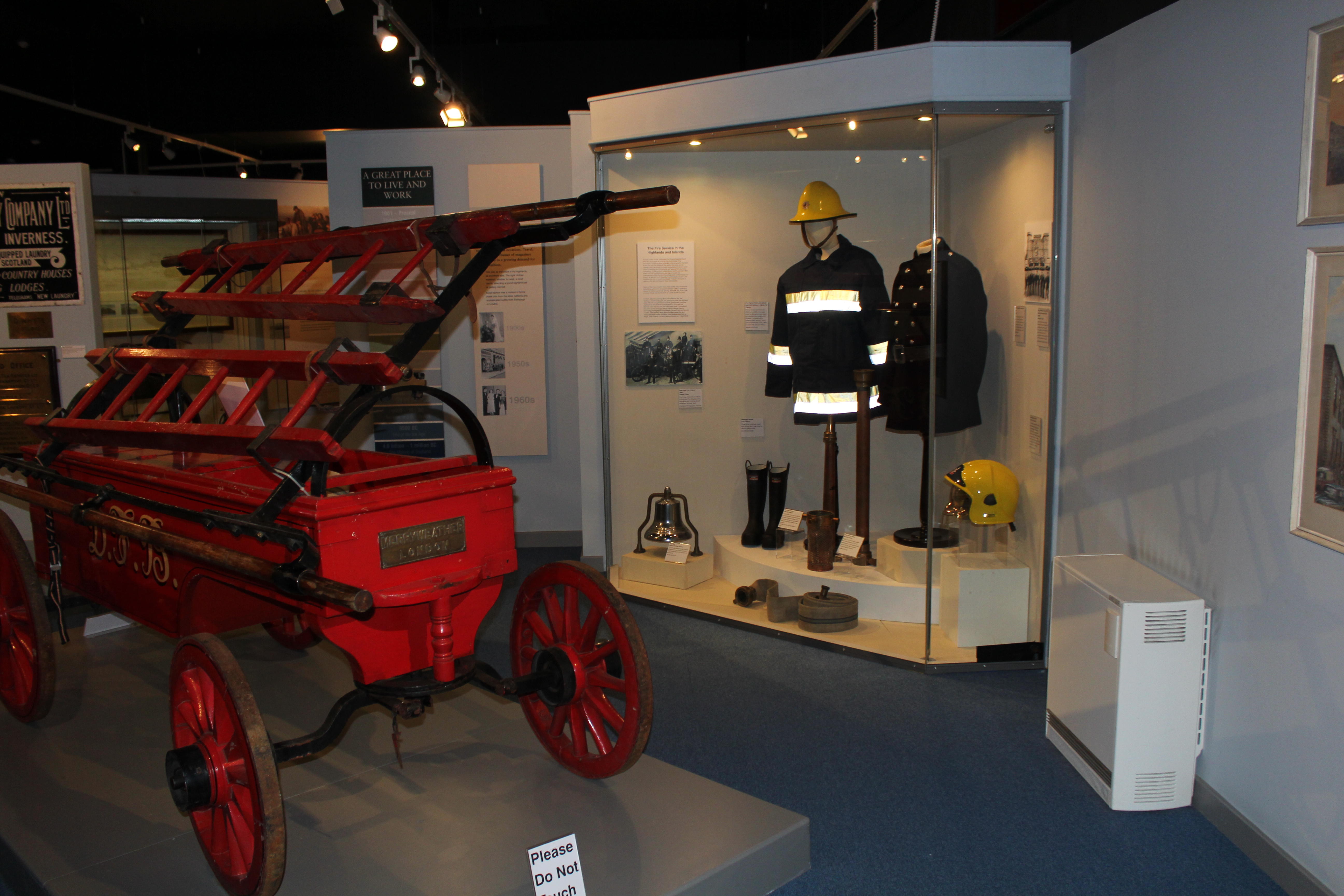 An exhibit about fire fighters.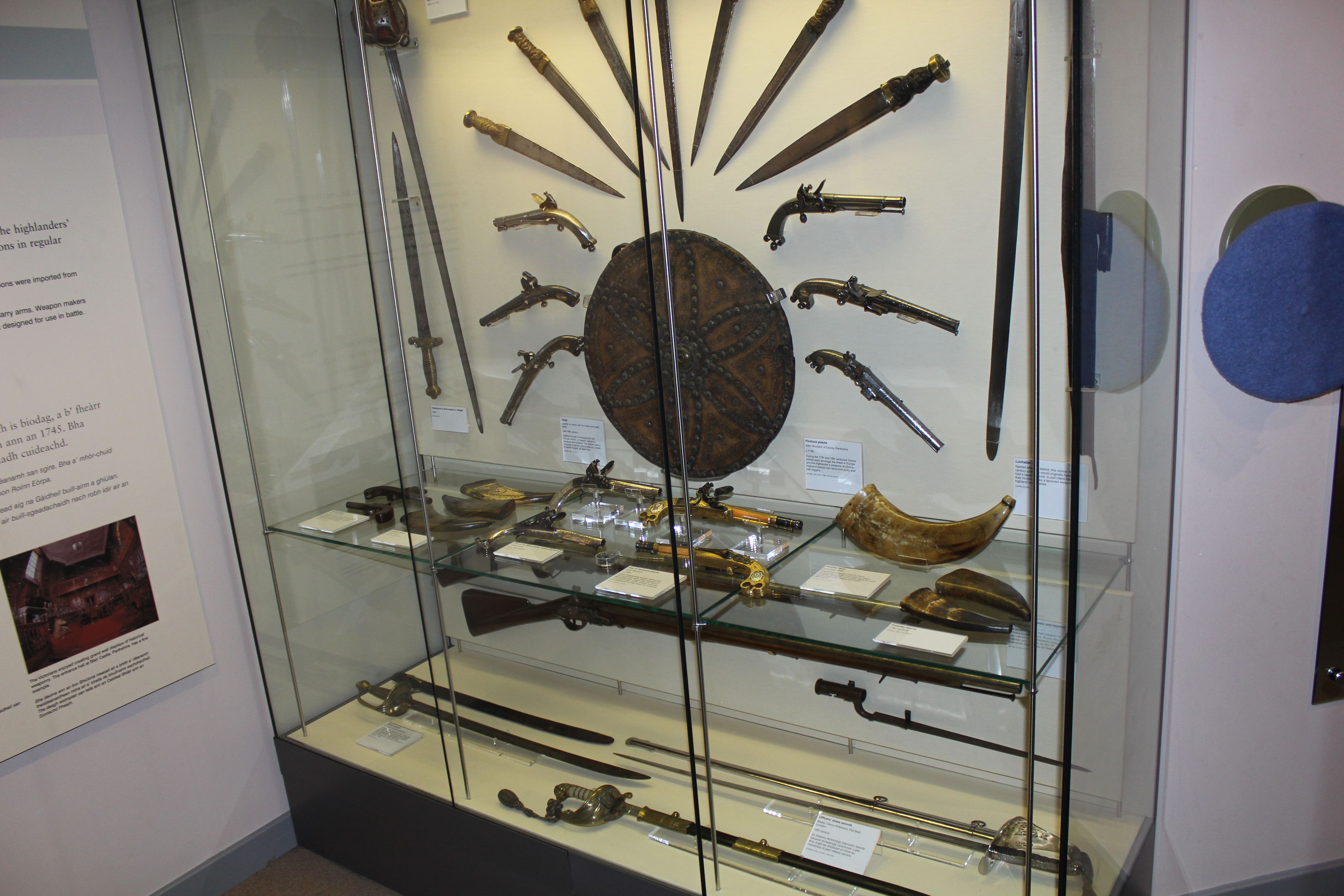 An exhibit of Scottish weapons.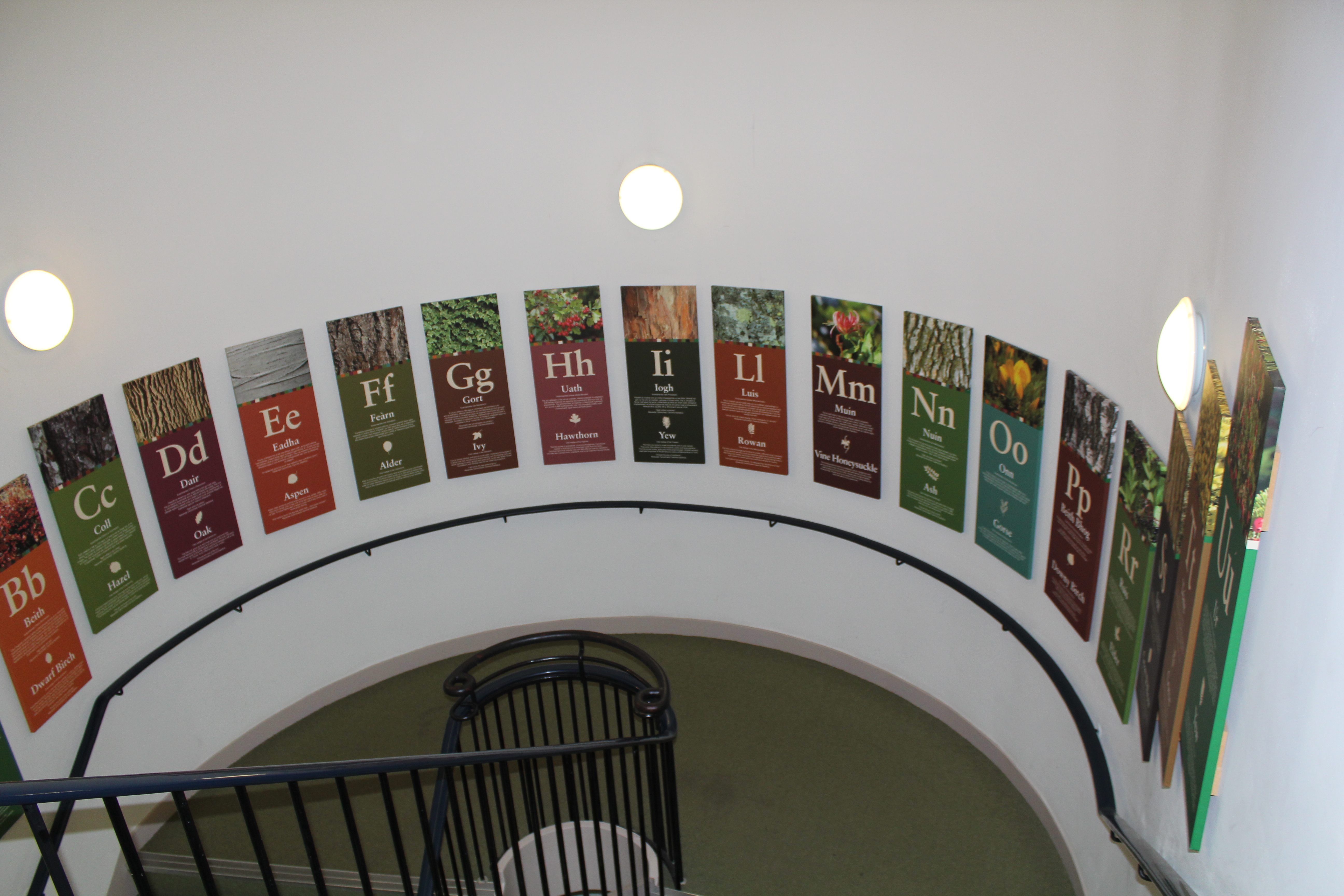 On the stairway there are a number of pictures of plants which are used to help learn the Gaelic alphabet. There has been a great deal of discuss about "tree alphabets" (See for example
The White Goddess
by Robert Graves )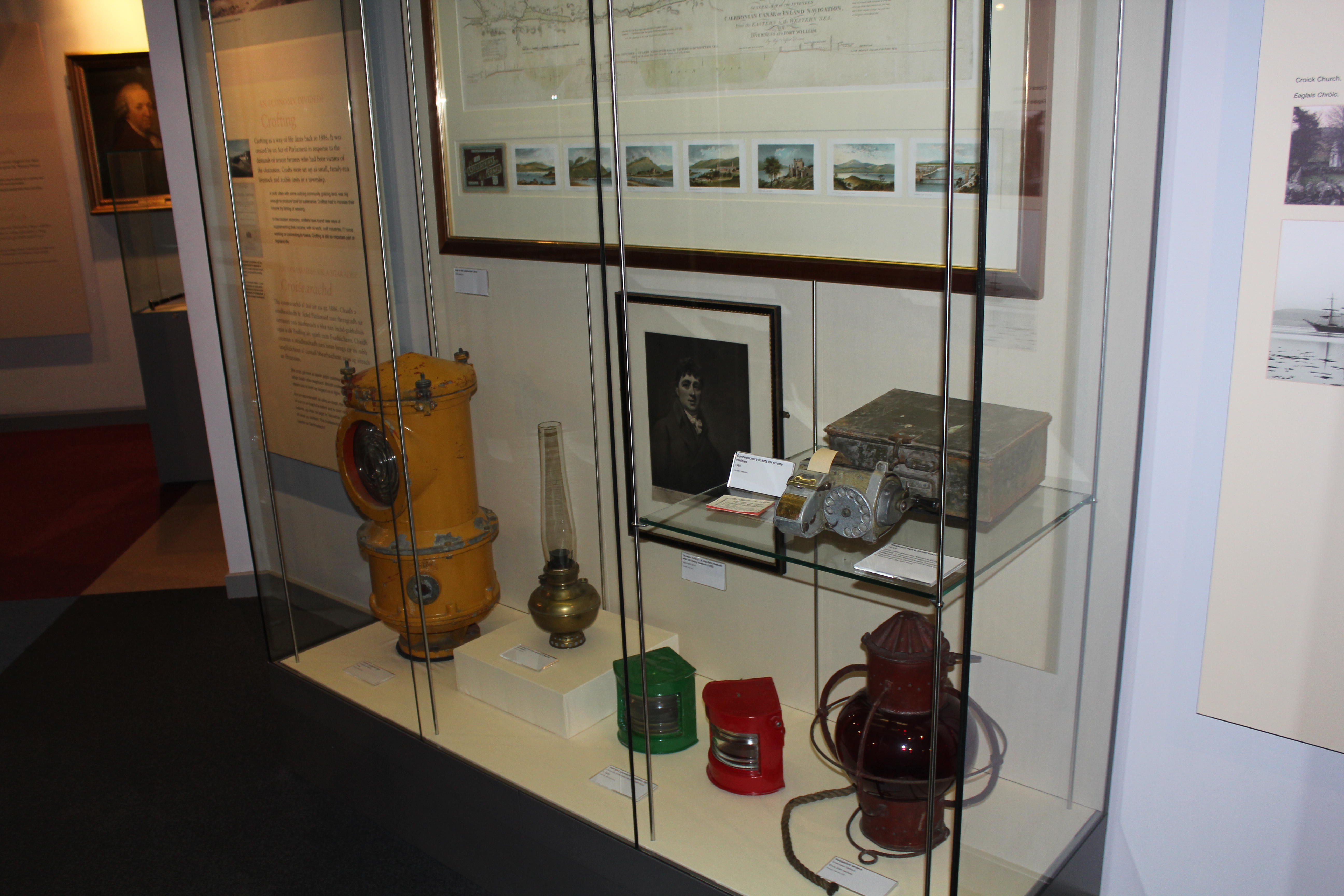 A case dealing with ships and shipping