At the corner of Lady Lawson Street and Lauriston Place in Edinburgh stands a fascinating museum known as The Museum of Fire. The museum which is free to the public, traces the history of firefighting from fire brigades formed by insurance companies to protect the buildings they insured, to the formation of the World's first municipal fire department.

The Museum is jammed with many fire engines, exhibits of uniforms, medals and even examples of model and toy fire engines. Guides will take you on a tour of this fascinating museum, which is an easy walk of about less than a half a mile from the National Library, National Museum, & University of Edinburgh.

Scottish Fire & Rescue Service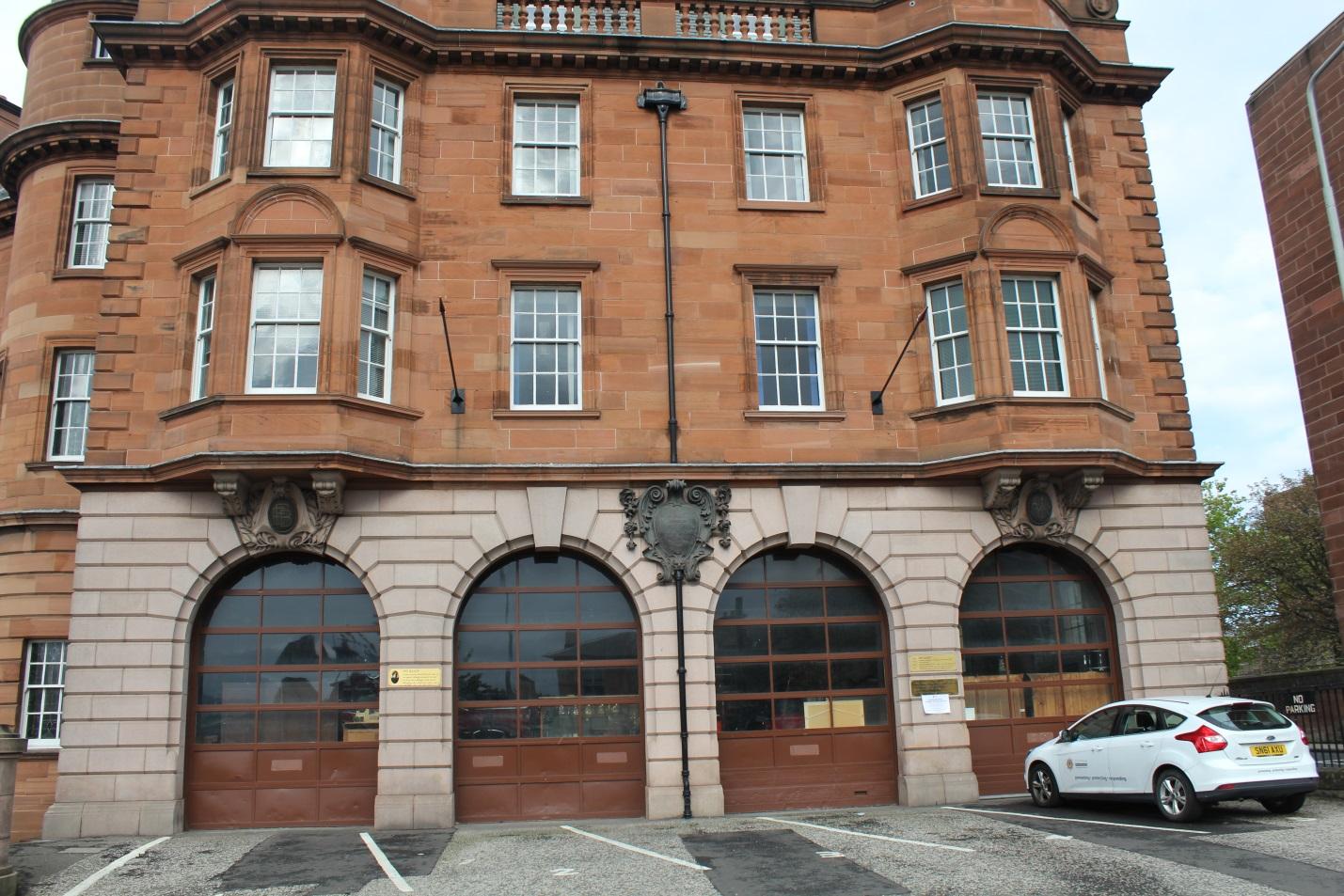 The Museum of Fire found at the corner of Lady Lawson Street and Lauriston Place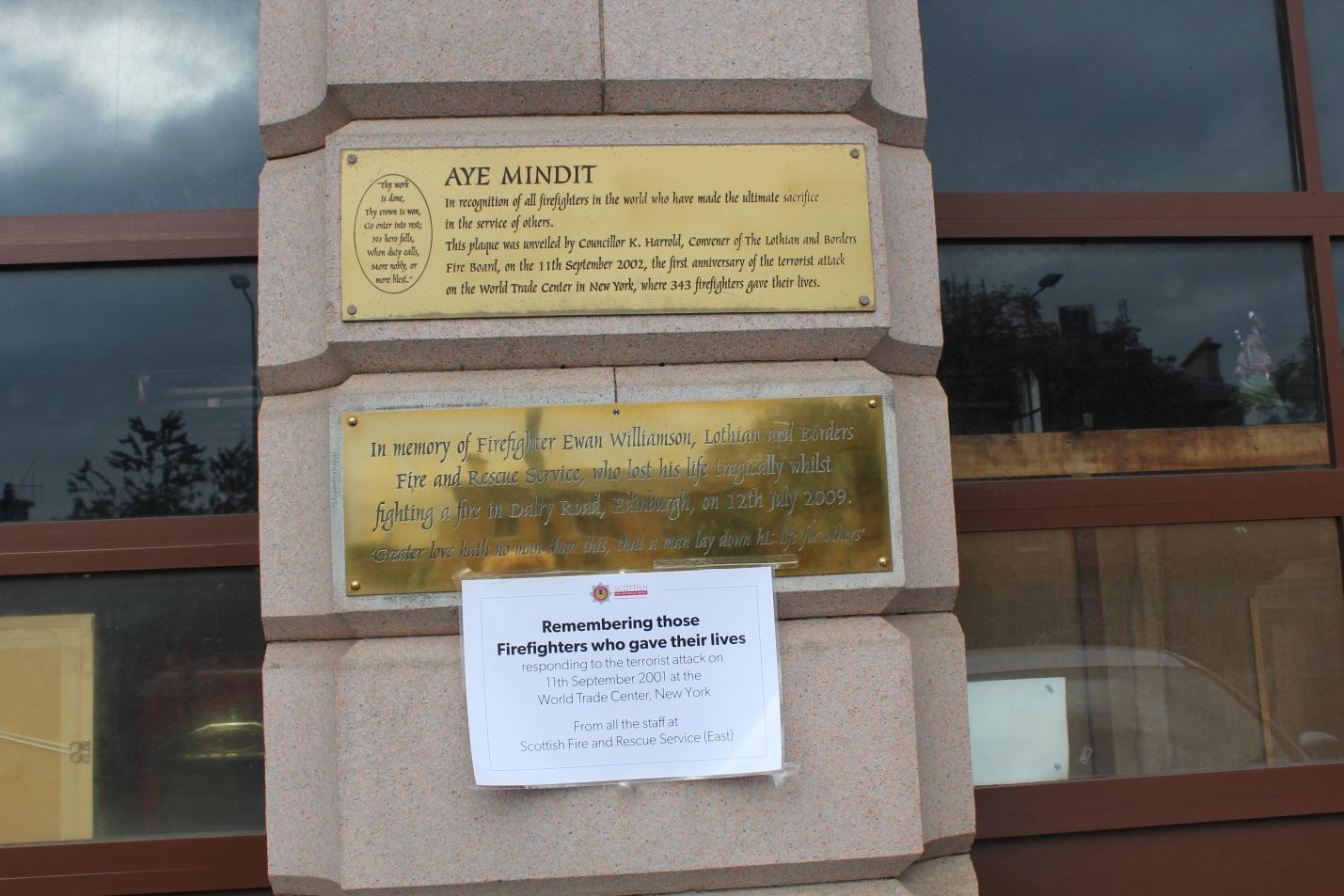 A Remembrance of Fallen Firefighters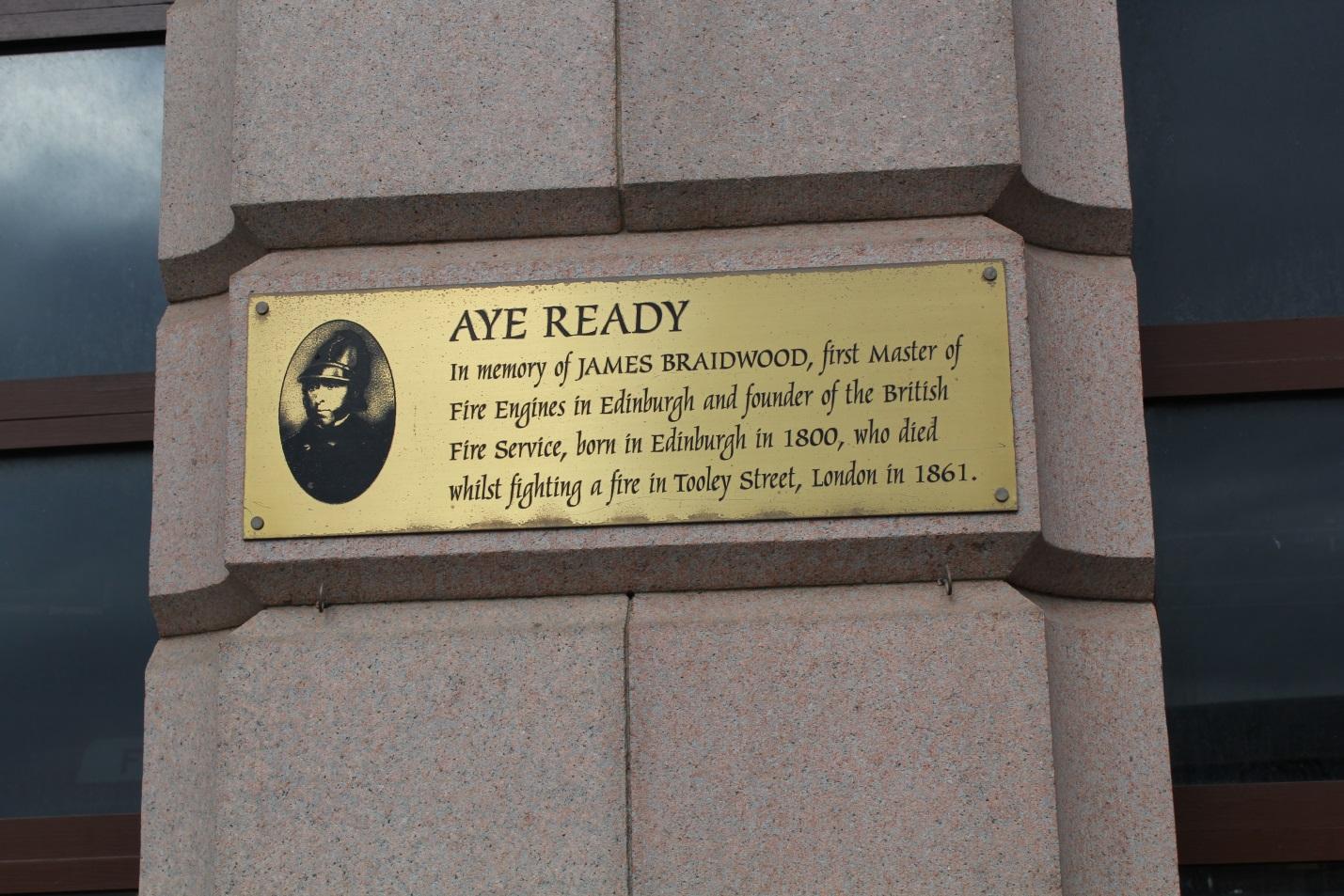 James Braidwood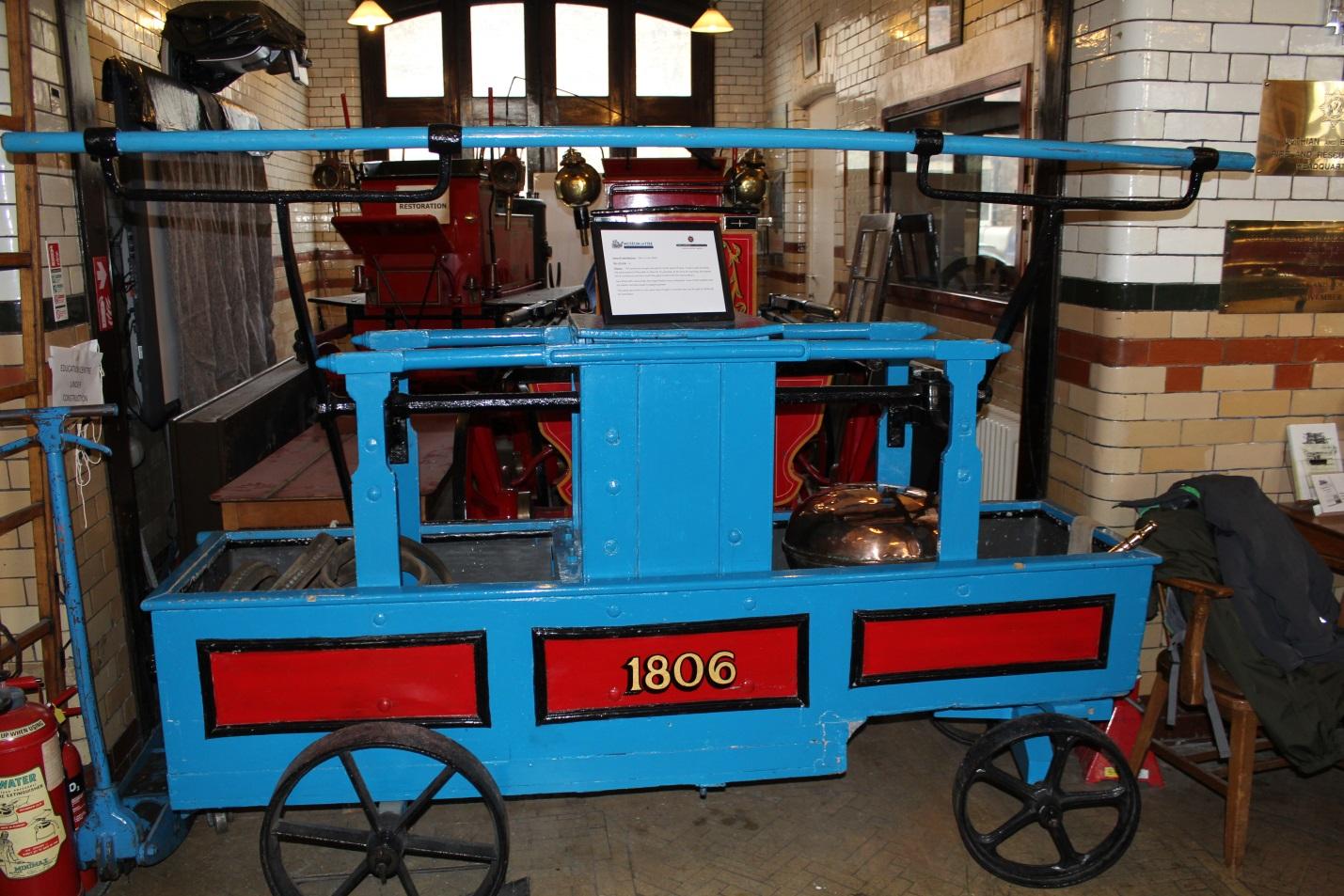 The oldest fire engine in the Museum collection a manual pump from Duns in the Scottish Borders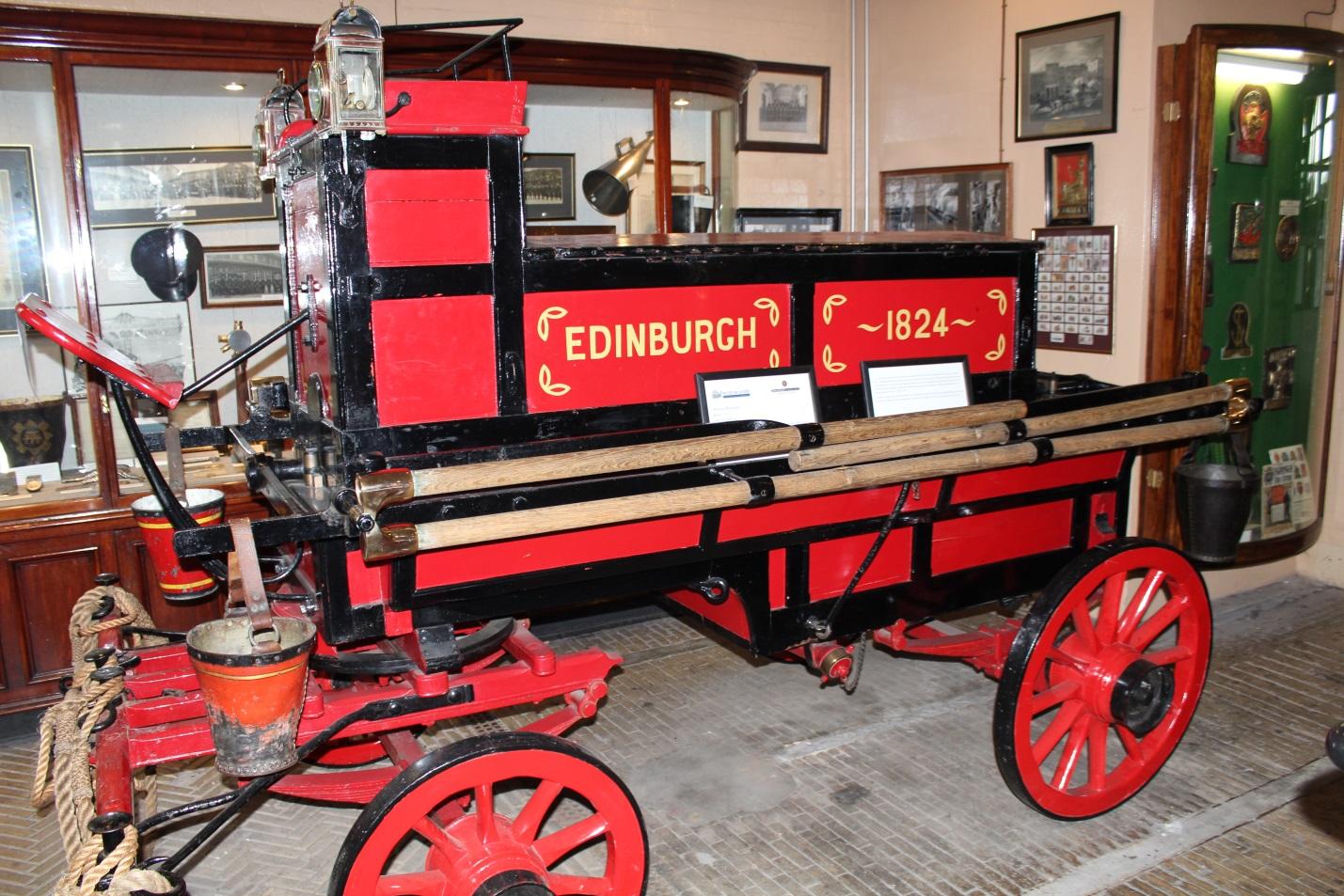 One of the first manually hauled and manually pumped Edinburgh fire fighting vehicles and the first red fire engine. These were painted in different colors for different stations and commands were given by whistle signals. The first part of the signal designated the "color" of the station and the rest of the signal contained information on what the crew was to do. Later all fire trucks became red until the arrival of the rather sickly "fire safety yellow" which was chosen for its high level visibility, but the color made people sick!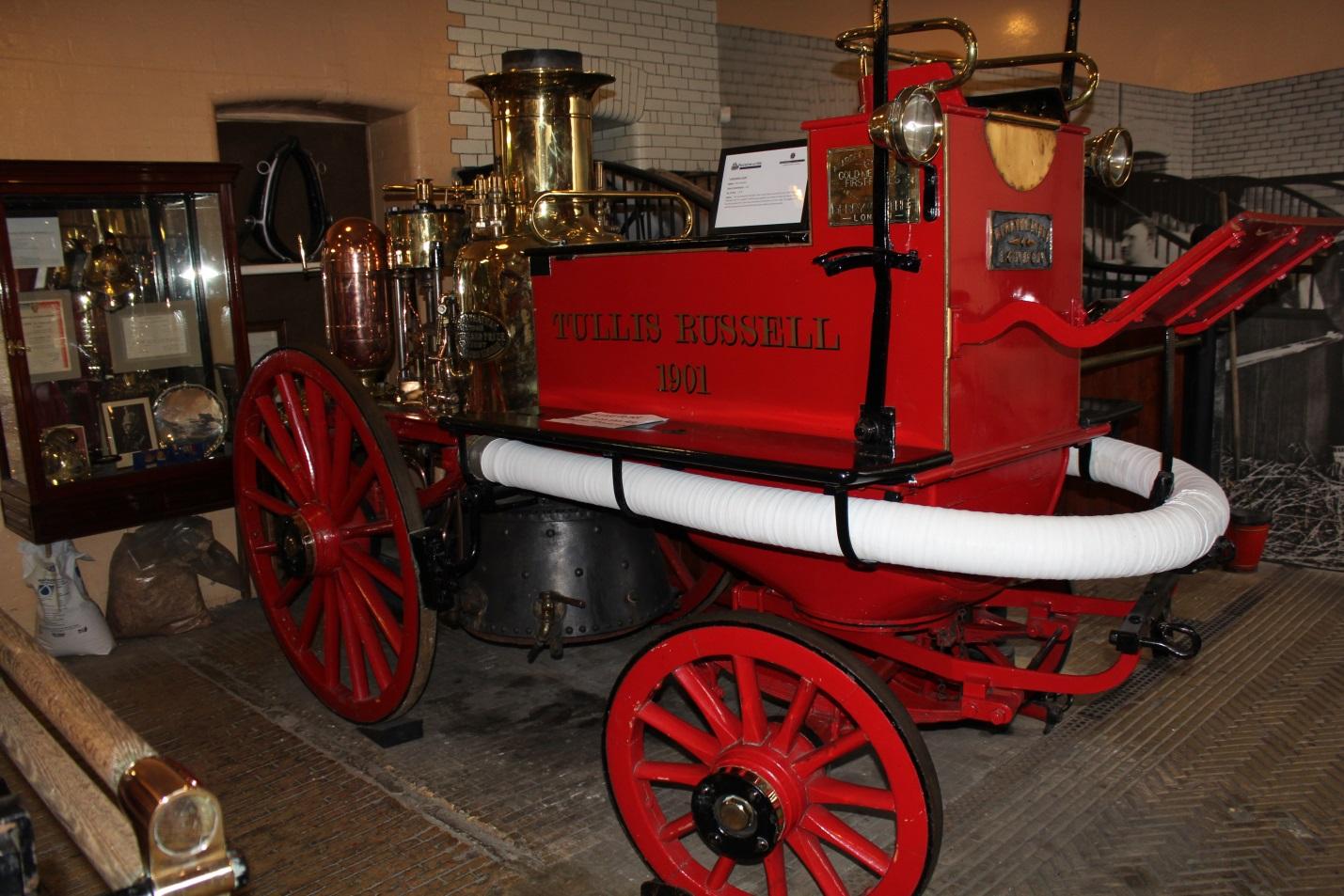 A horse drawn steam powered pump from 1901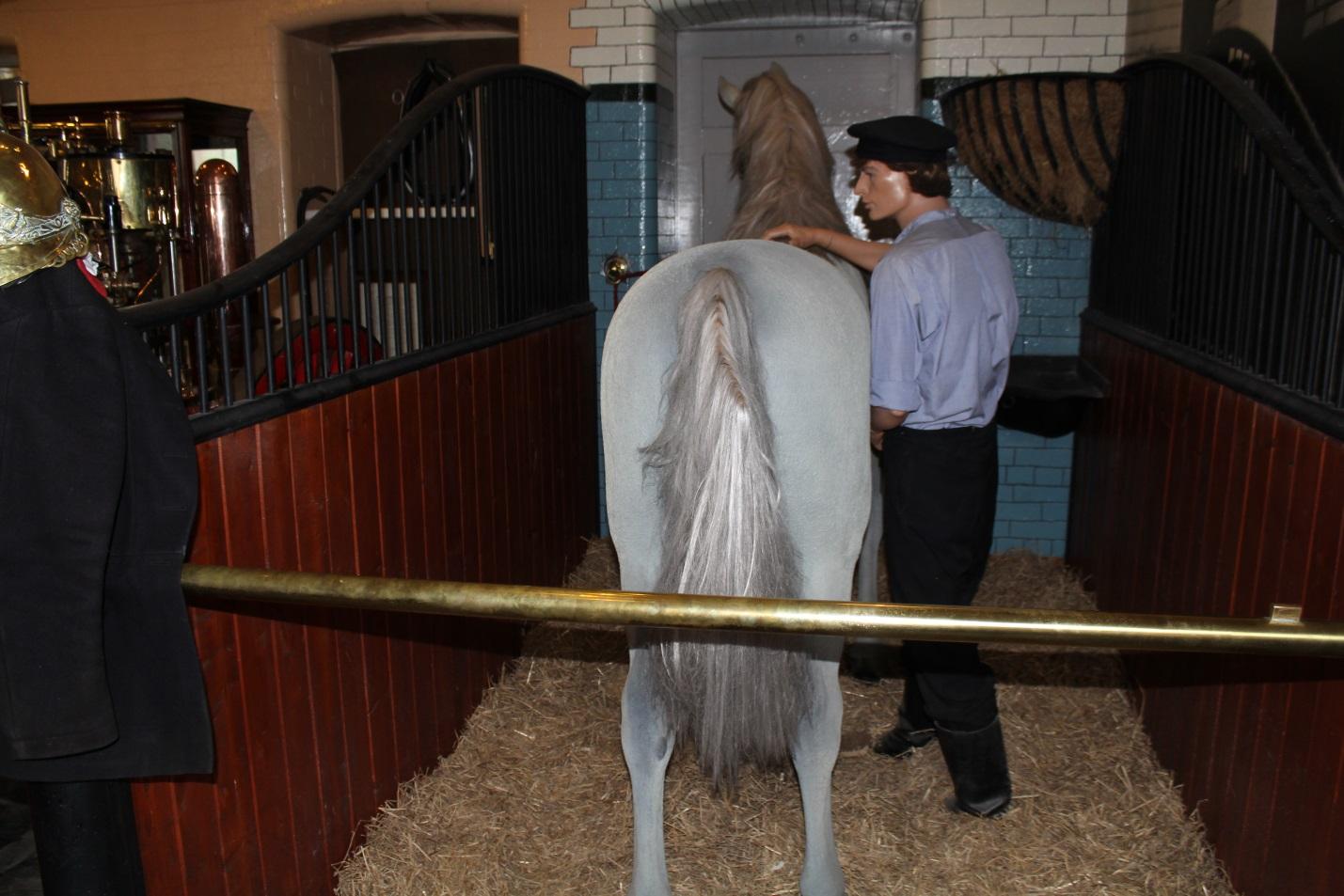 When fire engines became steam powered to drive the pump the extra weight was too much for man-hauling the engine, so horses were needed to pull these newer type pumps. And here is a diorama of the horse to prove it!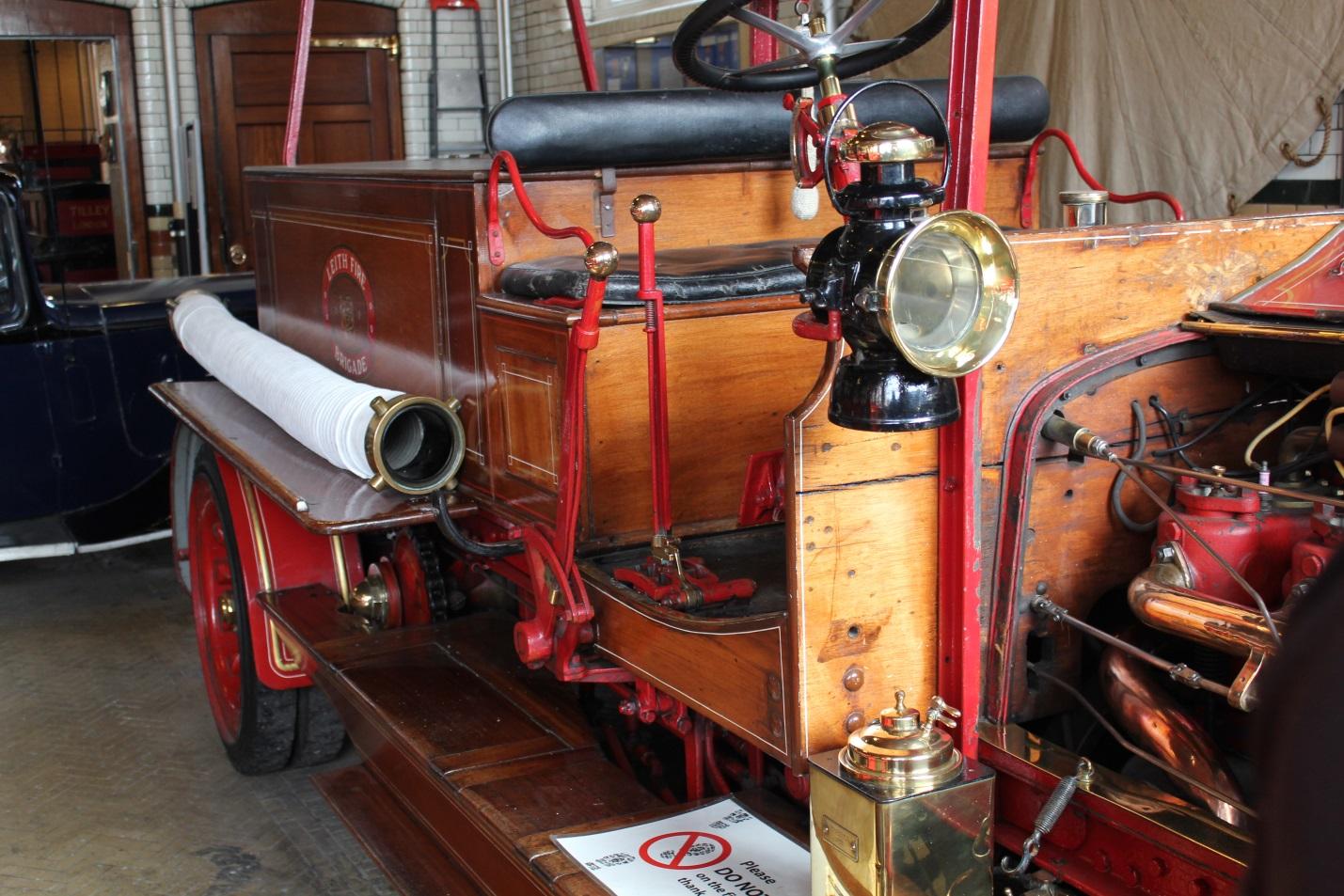 A bit more modern! A 10 litre fire engine from 1910.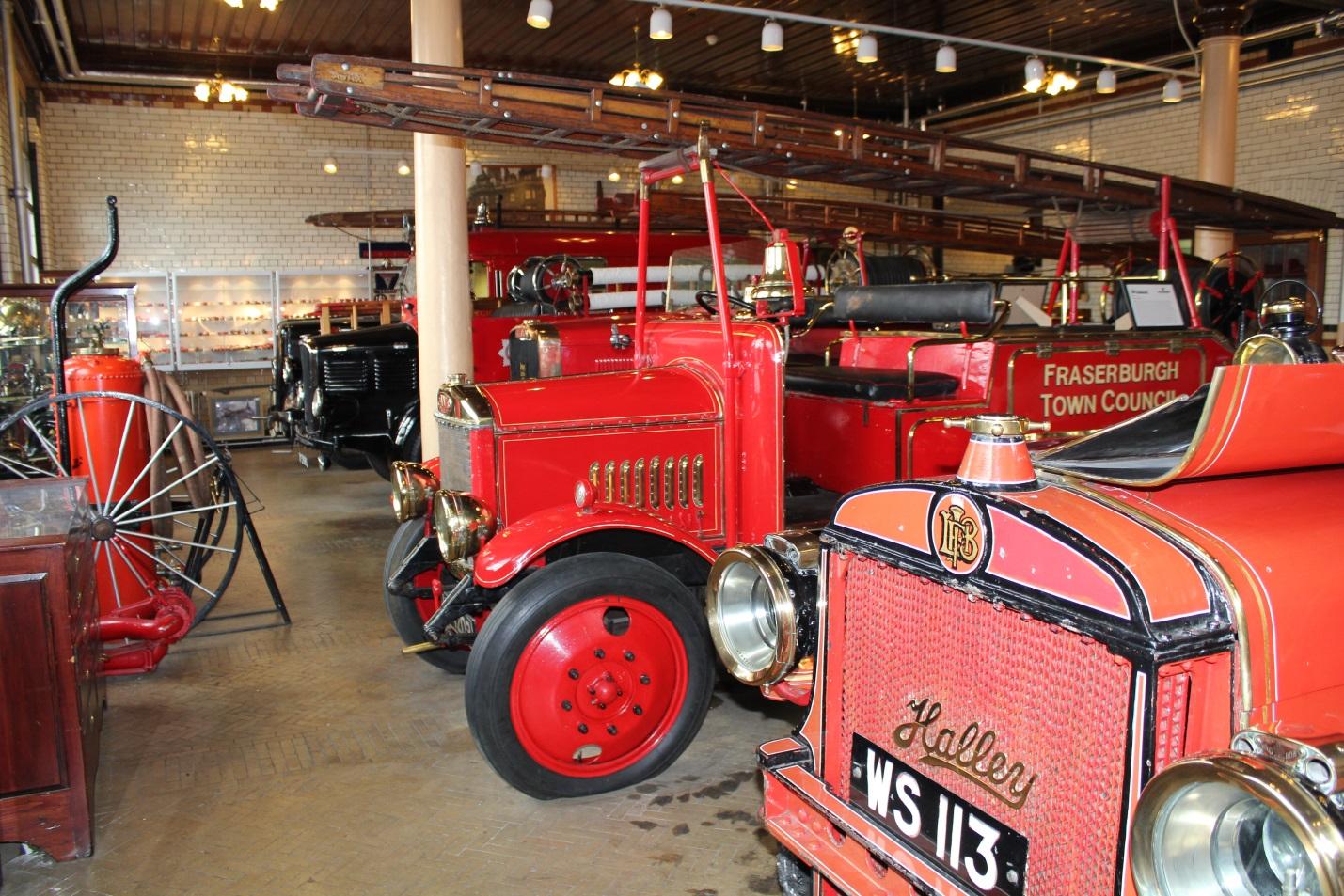 And more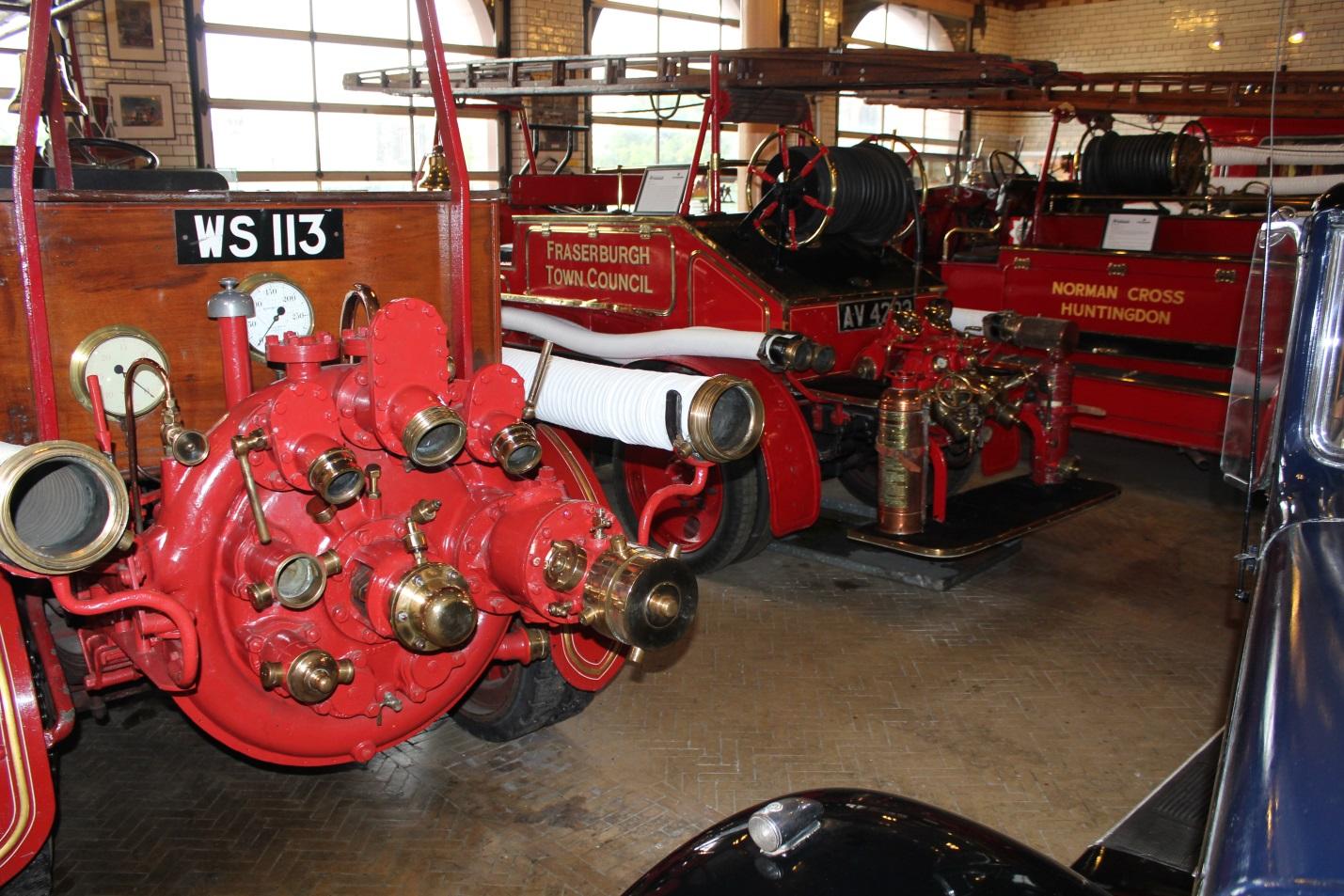 The rear of the 1910 fire engine, showing the introduction of the 'centrifugal' type fire pump, which is still used throughout the world today. This particular one could pump 1,000 gallons / minute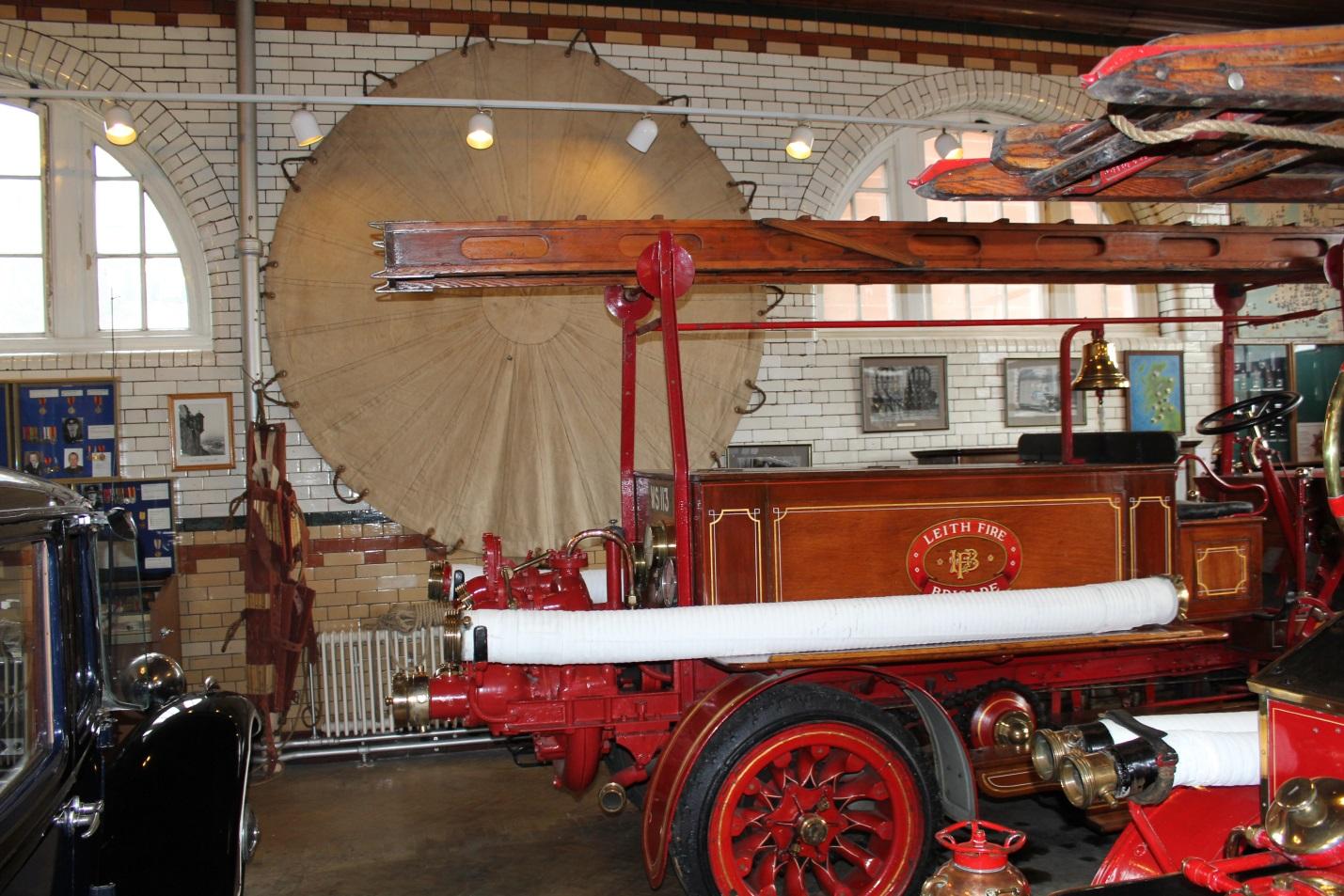 A Leith Fire Brigade pumper note the canvas 'Jumping Sheet' on the wall used to catch people jumping from burning buildings.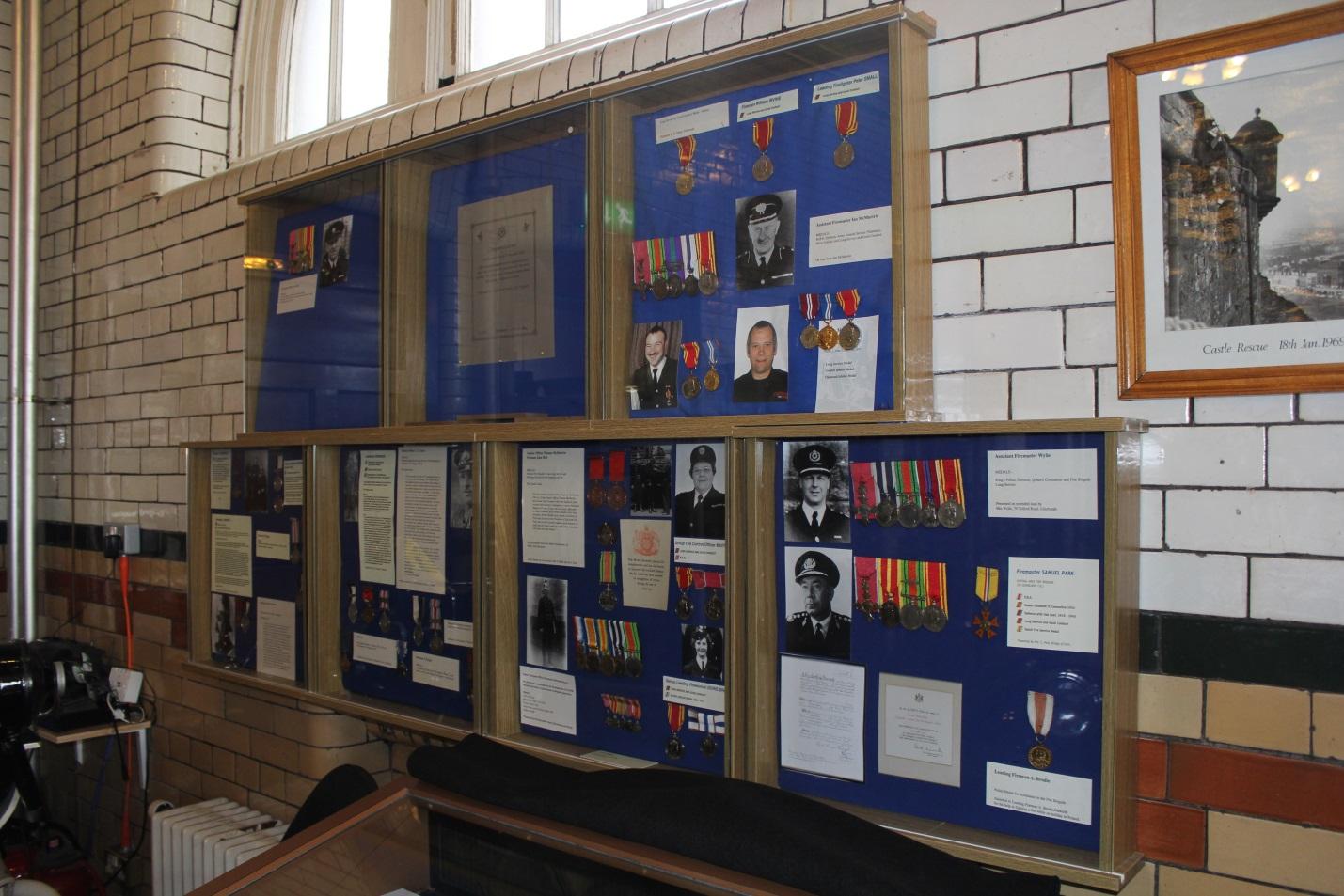 A Wall of Medals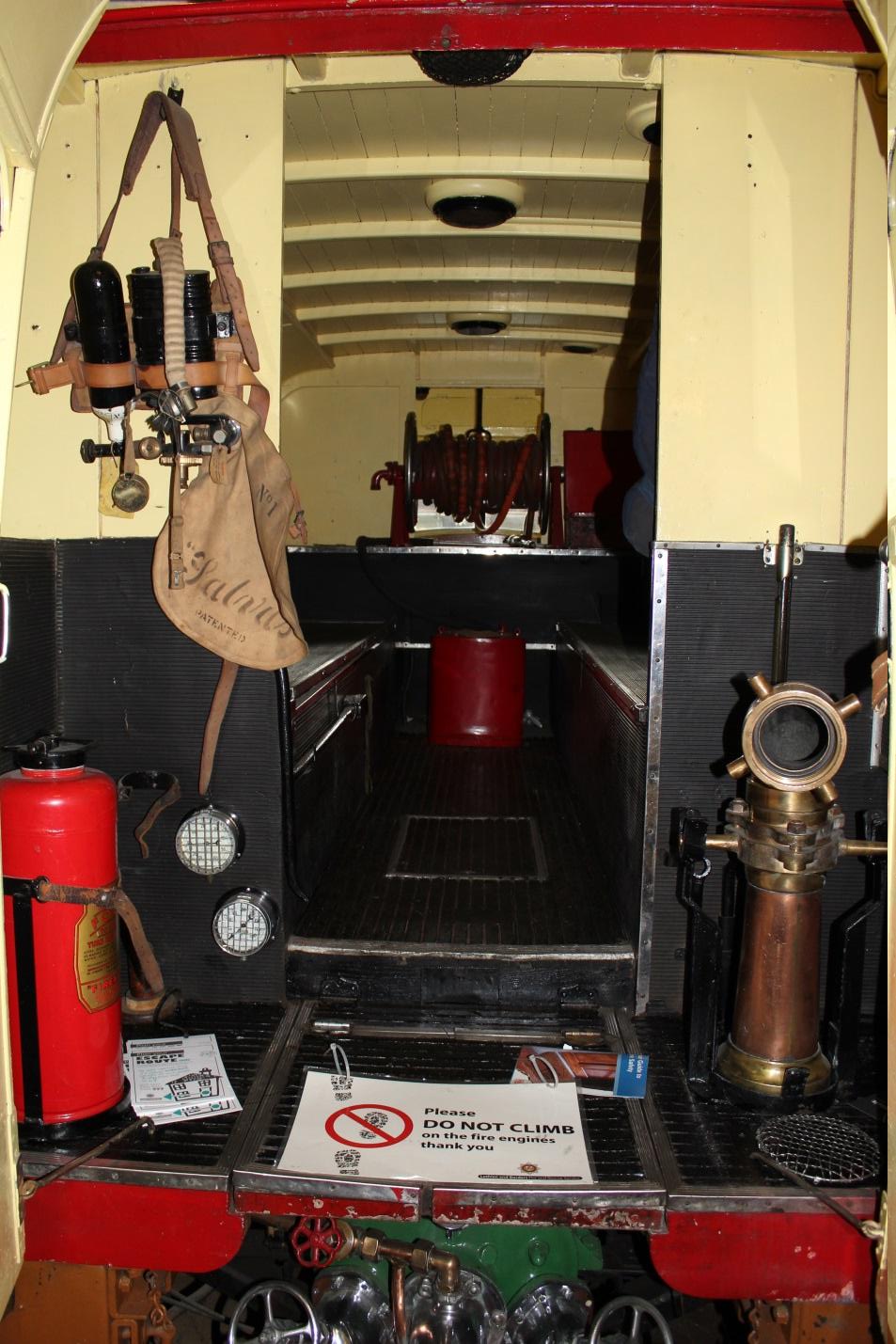 Inside a more modern fire truck from 1936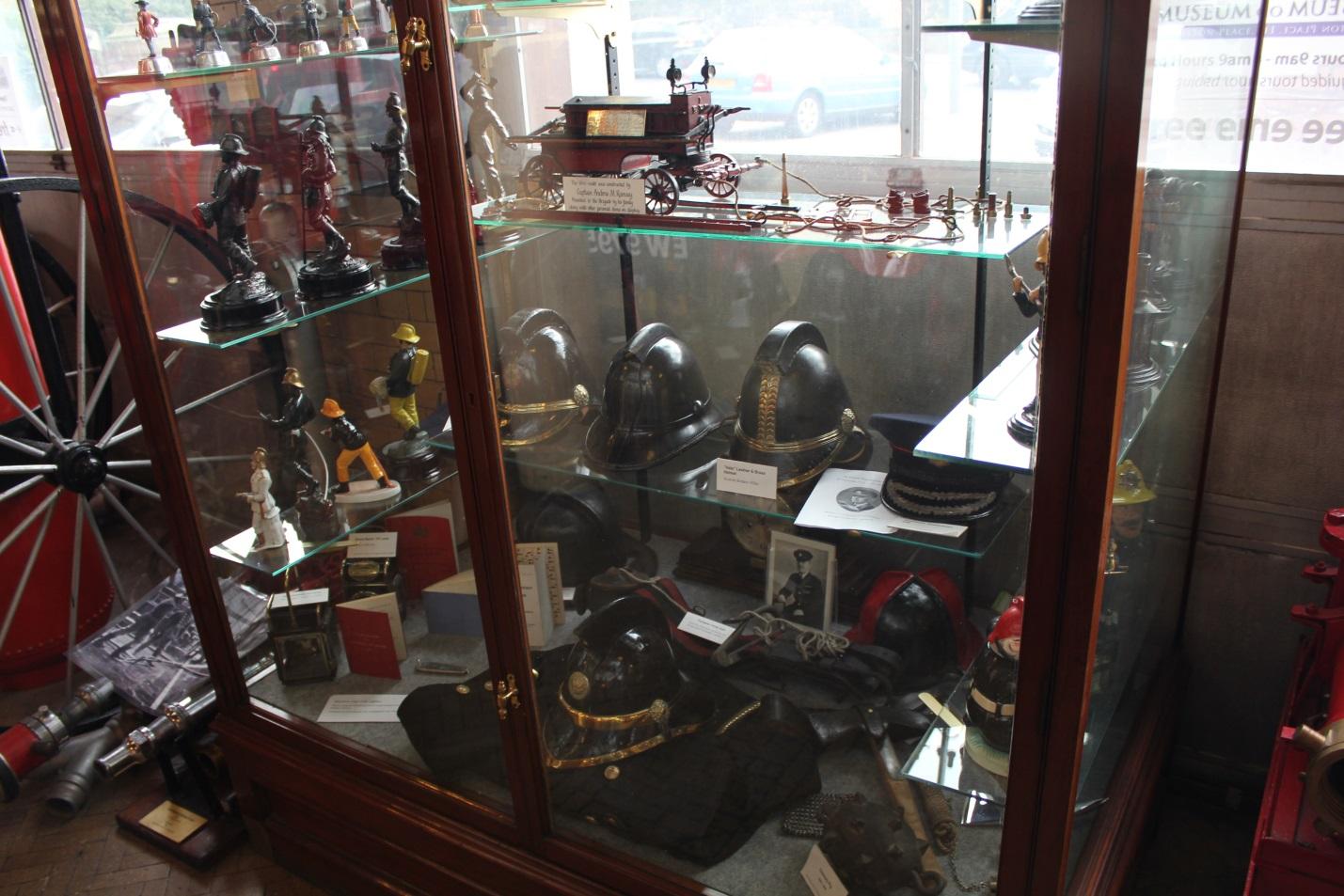 Case of Helmets and statuettes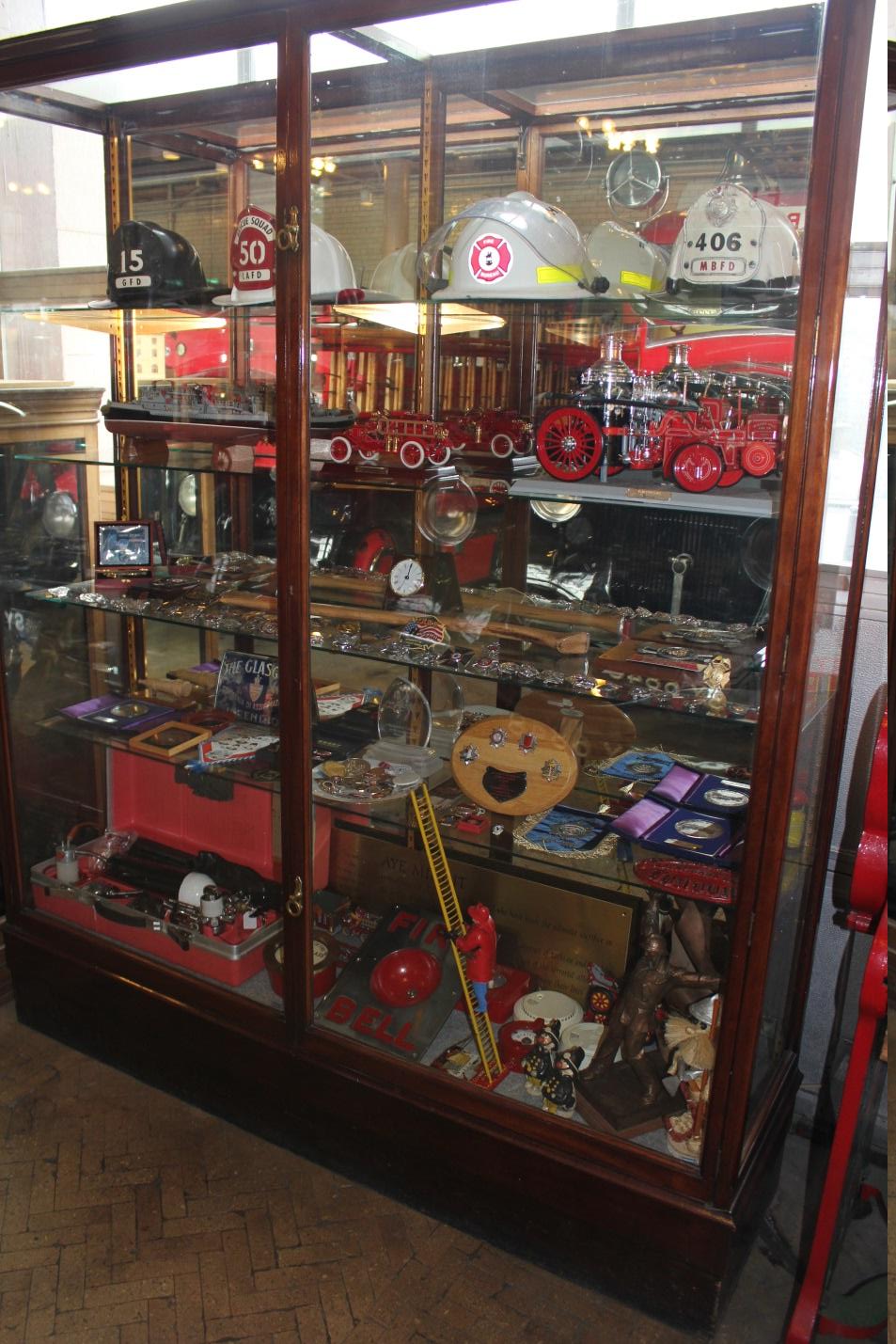 Some models and helmets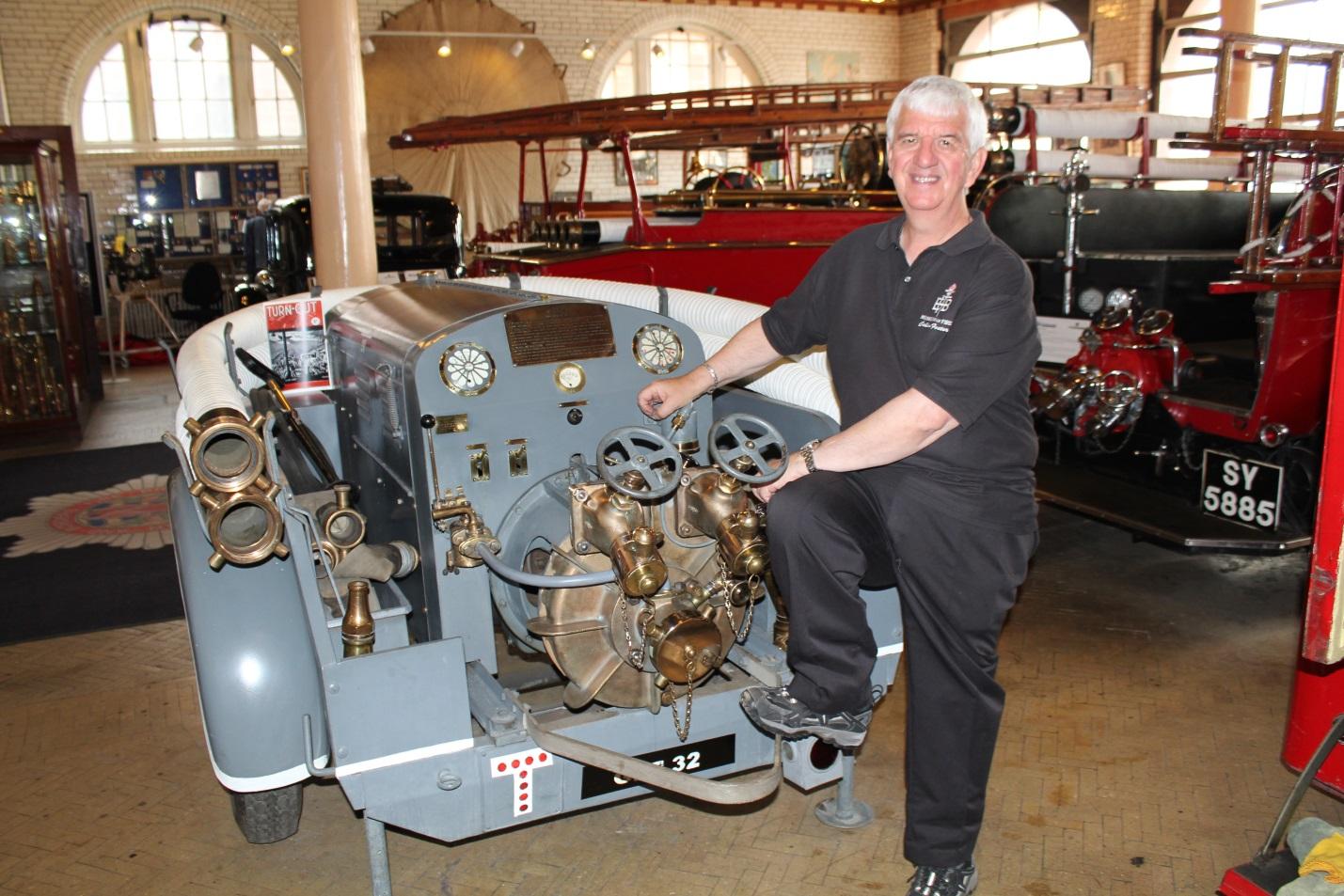 Colin Foster with his favorite piece of apparatus – a WWII 'Trailer Pump' which was attached to a taxicab commandeered for fire brigade wartime use, Some were moved to Europe with the Fire Service Contingent protecting Allied forces fuel and ammunition dumps. As the Nazis retreated – using all the fire trucks they would find, since these were always kept full of fuel, these trailer pumps were often left to become the fire equipment for war torn townships.