OFF THE BEATEN PATH
THE FALKIRK WHEEL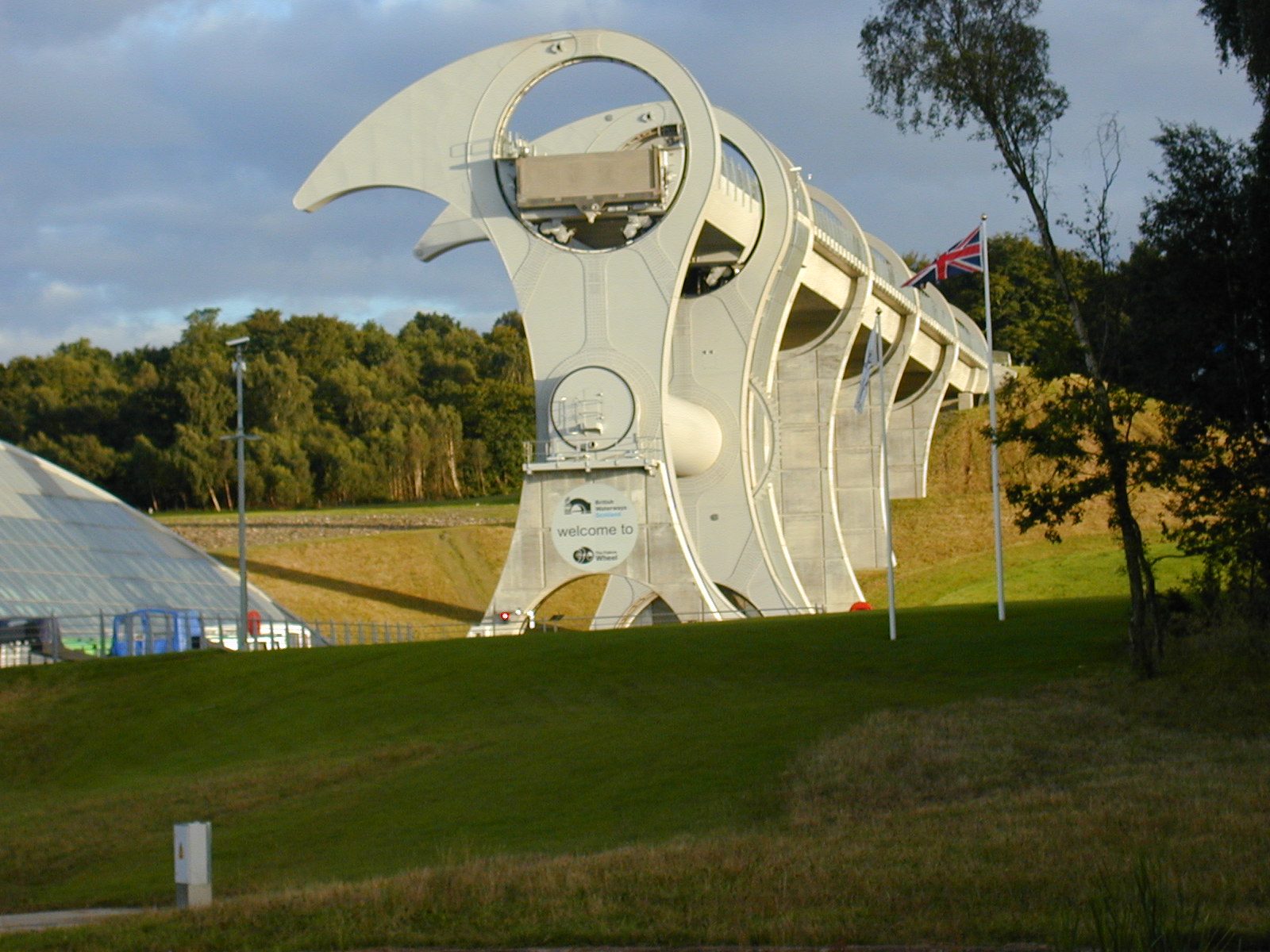 The Falkirk wheel which opened in 2002 is the only rotating boat lift in the world. The remarkable structure named for nearby Falkirk, is actually closer to the town of Tamfourhill and close to Rough Castle Fort.It is found on Lime Road.
The wheel replaces a set of 11 canal locks that originally linked the Union Canal with the Forth and Clyde Canal. The difference in the height of the canals is 79 feet - this necessitated the locks so that boats could pass from one canal to the other. The wheel measures 115 feet (25 meters) in diameter. Two arms which extend from the center have water filled caissons (called gondolas) are on opposite sides of a central axle. The boats enter the gondola, and as they do so, they displace the amount of water equal to their weight. This means that the wheel remains balanced - the one gondola filled with water weighing the same as the other which contains the gondola with water and the boat.
A set of two locks are used to lower boats from the Union Canal down to an aqueduct which feeds into the wheel itself. Because the two sides of the wheel are of equal weight, the wheel remains "balanced" and can be rotated with very little use of energy. So rather than going through a set of locks, the boat is lifted and deposited into the other canal. The wheel rotates 180 degrees in about five and a half minutes and uses about as much energy as it would take to boil 8 kettles of water.
The wheel is visible from many places and it is great fun to watch it rotate with a boat in it.
Tony Kettle designed the massive structure and originally demonstrated how it would work with a set of Lego blocks.