Scotland and Geology
One of the most famous geologists is James Hutton born in Edinburgh on the 3 of June 1726 of the old calendar and on 14 June 1726 in the current reckoning). He died a few months short of his 71st birthday on 26 March 1797). Hutton is generally regarded as the father of modern geology. A physician and general scientist dealing in naturalism and experimental agriculture, he postulated the ideas that came to be known as "uniformitarianism" and "plutonism" His idea was that the world was in a state of change from earliest times with repeating sequences of deposits and erosions implying a greater age for the earth . This was both revolutionary and evolutionary in that it opposed the theory of Neptunism, which held that land had formed from particles suspended in sea water as basically a single event. One major difference between the two theories was that Neptunism implied that the forces which formed the land happened once and were no longer in operation whereas Hutton maintained the processes were ongoing - the earth was in effect constantly "evolving", and that "the present was key to the past" He believed this idea could be applied not only to the Earth, but to the animal world as well.
He found evidence for his theory at Glen Tilt in the Cairngorm Mountains in the Highlands of Scotland, In Galloway and on the Isle of Arran
His theory was popularized by another famous geologist from Scotland, Charles Lyell who was born the year of Hutton's death, on the 14th of November in 1797. He was born a short distance from Dundee and not far from Kirriemuir - the birth place of another famous Scot - James Barrie the author of Peter Pan. Lyell was a baronet, a lawyer and was considered the foremost geologist of his day. While Hutton was less interested in gaining fame for his discoveries, Lyell brought Hutton's work to people's attention.
The Scottish enlightenment involved a number of famous Scots like David Hume. Hume like Hutton saw the present as a key to the past. It was a time in which new ideas were spreading and many of the influential people in the sciences were acquainted with one another. Lyell had published a very influential book called Principles of Geology which merged his knowledge of Hutton's work with his own observations. Lyell visited with Capt. Robert Fitzroy, captain on the now famous HMS Beagle - the ship that would carry Charles Darwin on his round the world voyage, just before the ship left. He asked Fitzroy to look for specific geological features and gave a copy of the first volume of his book Principles of Geology to Fitzroy to give to Darwin. Darwin read the book and claimed it gave him tremendous insight into what he was looking at as the Beagle traveled on its voyage around the world. Later Lyell and Darwin would become friends, and Lyell was also friends with Alfred Lord Russell and arranged to have both their works on evolution published. Lyell had some difficulty with Darwin's idea of "natural selection" (which is still challenged by some - see What Darwin Got Wrong by Jerry Fodor and Massimo Piattelli-Marini published in 2010 by Farrar Straus and Geroux, NY ). Lyell struggled too trying to reconcile his religious beliefs with the finding both he and Darwin had made,
These two geologists, Hutton and Lyell have had an enormous impact on the formation of modern geological theory as well as many aspects of biological evolution.
Scotland itself is a place where many ancient fossils can be found and Rhynie is one of them. This issue's "Off the Beaten Path" looks at this small town and the wonderful fossil finds there.
---
Federer Versus Murray

by Tom Doran

A New Play from Scotland will soon make its New York Debut.

Scotland has a good and long history of poetry and song - stories and storytellers, in whatever form they may take - from it's long oral traditions, to novels, short stories, theater and film. But, in present day America, the traditions and variety of Scottish arts are known mostly through the retelling via the medium of the motion picture film. Be it Sherlock Holmes, Ivanhoe, Jean Brodie, Renton and the gang, Jekyll & Hyde, William Wallace, The Bruce and Rob Roy.

But what of Scottish theater?

Few in America are aware of the smaller, more special works that grace the stages of Scottish theaters - plays that often don't get to travel as far as New York. Oh, most American's are aware of kilts and bagpipes and to a lesser degree, the despair and hopelessness of its own urban dramas made famous by Trainspotting, and the rest, but Gerda Stevenson, award-winning actor/writer/director, is going to change that when she brings her new show, Federer Versus Murray, to the US in April for a short, but important tour in the most famous theater capital in the world.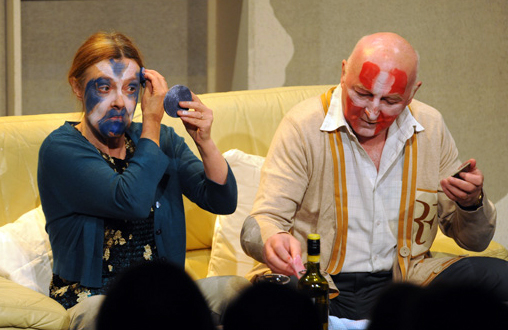 Federer Versus Murray was first performed to great acclaim at Oran Mor in Glasgow, 2010. The play was shortlisted for the 2010 London Festival Fringe Theatre Writing Award, and went on to be performed at the 2011 Edinburgh Festival Fringe, where it was Runner Up for the EdinburghGuide.com &Scottish Arts Club award for Best Scottish Contribution to Drama on the Fringe. This time Gerda also played the role of Flo. Her co-star was Dave Anderson, the well-known and deeply loved award-winning Scottish actor, writer, director and song-writer, playing the part of Jimmy.
Federer Versus Murray is a tragic-comedy about bereavement and war on several levels: the private war between a couple in a long-term marriage, the public war of rivalry within sport, and political war between nations. The theme of History weaves in and out of these layers – the history of individuals and family, of nations, and their inextricable links. The drama contains live music on saxophone. Although the musician doesn't speak, we slowly get to know this character through his music and from the context of his parents' relationship.
The couple has reached a crisis: they are coping, or rather, not coping, with deep personal loss. On top of this, Jimmy, has been made redundant, and his presence at home all day, watching tennis on TV – he's a Wimbledon groupie! - is new territory, for both husband and wife. The house is becoming a metaphorical war zone.
The play takes the couple on a painful and, at times, farcical journey (including the Wimbledon semi-final!), towards mutual acceptance and understanding.
Communicado, Scotland's longest established and leading, multi-award-winning touring theatre company (of which Gerda is Associate Director), is delighted to bring Federer Versus Murray to 59E59, as part of New York's Scotland Week.
The follow are details about the principals involved.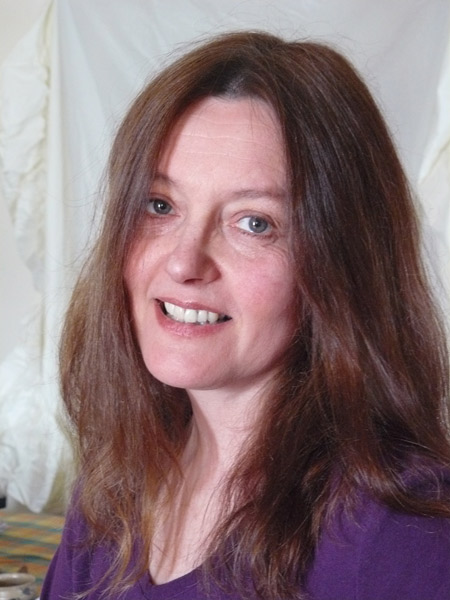 GERDA STEVENSON - Actor/Writer/Director:
Gerda trained at RADA, London, and has worked as actor/writer/director for over thirty years throughout Britain and abroad. Twice nominated for the Critics Awards for Theatre in Scotland, she won a BAFTA Scotland Best Film Actress Award for her performance in Margaret Tait's Blue Black Permanent. In 2011, the New York based League of Professional Theatre Women nominated her for their inaugural Guilder/Coigney Award. Film and TV appearances include Braveheart, Midsomer Murders, The Boyhood of John Muir (PBS, USA), Heartbeat, Taggart and The Bill.
Her extensive BBC radio work includes the role of Steve, feisty wife of the eponymous hero in the legendary Paul Temple Mysteries, dramatizations of many classic Scottish novels, and her own original plays. Her stage play, Federer Versus Murray was shortlisted for the London Fringe Theatre Writing Award, 2010, and runner-up for Best Scottish Contribution to Drama on the Edinburgh Fringe, 2011. Her writing appears regularly in literary magazines and anthologies, and her poetry collection will be published by Smokestack Books next year. She founded Stellar Quines, Scotland's leading women's theatre company, and is Associate Director of Communicado. gerdastevenson.co.uk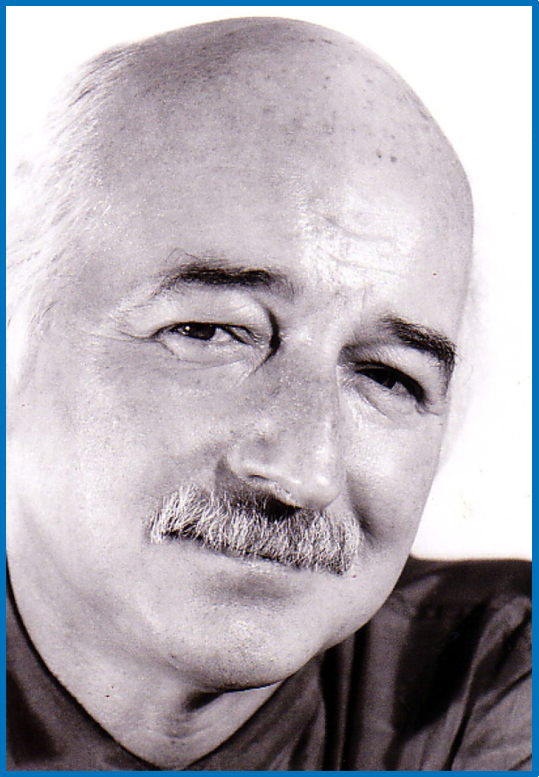 DAVE ANDERSON – Actor:
David started working in theatre in the mid-70s, touring Scotland, the UK and Europe, with 7:84 Theatre Company, and then in the 80s and 90s with Wildcat Stage Productions. He also acted as Musical Director with these companies.
His work as a film actor has included Gregory's Girl and Local Hero in the early 80s, the latter starring a boyhood hero, Burt Lancaster. Also in the 80s, Heavenly Pursuits – ("The Gospel According to Vic" in the U.S.) – with Tom Conte and Helen Mirren. More recently, Obit, with Charlie Sheen, and Orphans, for Peter Mullan.
Dave has been a songwriter for 40 years. His mini-musical Tir na nOg – ("Land of the Young" in Gaelic) won "Best New Musical" at Edinburgh's Fringe Festival in 2007, and one of his songs, "Joy is in the Child" has been adopted by the new Susan Boyle show.
He loves New York City. But who doesn't?
BEN BRYDEN – Saxophonist:
Ben Bryden started out playing with the Tommy Smith Youth Jazz Orchestra and the National Youth Jazz Orchestra of Scotland aged 15. After gaining a First Class Honours in Jazz from Birmingham Conservatoire, Ben relocated to New York in 2009 to pursue his Masters at Manhattan School of Music.
In recent years, Ben has performed and recorded throughout the US and Europe, most notably with his own project 'Bright Noise' (featuring guests Will Vinson, Ben Wendel and Chris Lightcap) but also with guitarist Reinier Baas in the Netherlands, Kenny Wollesen's 'Wollesonics' and 'Himalayas' in New York as well as making guest appearances with the Dan Weiss Trio and the legendary Les Paul. Other notable appearances include (in New York:) Le Poisson Rouge, The Iridium, Cornelia Street Cafe, Zinc Bar; (in the UK:) Edinburgh Jazz Festival, Glasgow Jazz Festival, Cheltenham Jazz Festival (and in Europe:) Cafe Alto (Amsterdam) and Club 80 (Brussels). benbryden.com
JESSICA BRETTLE – Set and Costume Designer:
Jessica graduated from the Bristol Old Vic Theatre School in 2005. Theatre design includes: A Slow Air (Tron Theatre and Edinburgh Fringe), Dracula (Firefly Youth Theatre), Falling/Flying (Hand on Heart Theatre Co.), Roadkill (Glasgow, Edinburgh, Paris, London), Loves Times Beggar (Ankur Productions), Mish Gorecki Goes Missing, Defender of the Faith, The Perfect Analysis Given By A Parrot & Suddenly Last Summer (Tron Theatre), The Government Inspector (Communicado), The Lasses O, Ragged Lion (Rowan Tree Theatre Co), Can We Live With You? (Lung Has Theatre Co.), The Other, Martial Dance, (Macrobert Theatre), The Glass Menagerie (Royal Lyceum Theatre), Black Watch (National Theatre of Scotland), Ae Fond Kiss, Price of a Fish Supper, Excuse my Dust (Òran Mór), Into the Woods, After Juliet, Midsummer Nights Dream, The Chrysalids (Lyceum Youth Theatre), Fierce (Grid Iron), A Piece of Cake (Wee Stories), Wizard of Oz (Stirling Macrobert).
SIMON WILKINSON - Lighting Designer:
Simon's recent theatre work includes the award winning Slick, Bright Black, The Not So Fatal Death of Grandpa Fredo and The Infamous Brothers Davenport for Vox Motus; Visible Fiction's American tour of Zorro; Truant for the National Theatre of Scotland; Pass the Spoon; Wild Life and After Mary Rose for Magnetic North; Encourage the Others for the Almeida, London; After the End and Topdog/Underdog for the Citizens Theatre in Glasgow.
He has designed lighting for companies including Royal & Derngate, Nottingham Playhouse, Dundee Rep, Perth Theatre, Byre Theatre, Lung Ha's, Gomito, Never Did Nothing and Frozen Charlotte. He lit the 2010 season for Pitlochry Festival Theatre.
Simon designed the inaugural Scottish Royal Variety Performance, and created a new world record at the Edinburgh Playhouse. His environmental lighting has brought 20,000 people to a windswept Highland forest and prompted reports of an alien invasion! ald.org.uk/SimonWilkinson
NAOMI STALKER – Technical Manager:
Naomi trained in Stage Management at Queen Margaret University graduating in 2009 and has since been involved in various Edinburgh Festival productions including, While You Lie (Traverse Theatre) and Orphans (Birmingham Rep, Traverse Theatre, Paines Plough).  Naomi predominantly works in Scottish theatre, Pandas (Traverse Theatre), Snow White (Cumbernauld Theatre) and Spring Awakening (Grid Iron, Traverse Theatre), but regularly tours throughout the UK with productions such as Pirates of Penzance (Carl Rosa Opera Company) and Why the Lion Danced (Yellow Earth).
Next month The Scotia News will publish an interview with Gerda Stevenson on the eve of the show's New York debut. Please check back with us for an illuminating discussion in our April issue.
Federer Versus Murray
A Play by Gerda Stevenson
Touring New York - Spring 2012,
@ 59E59 Theatres,
April 4th – 22nd
www.59e59.org
Tel: (212) 753-5959
Directed and Performed by Gerda Stevenson (Flo)
with Dave Anderson (Jimmy) and saxophonist Ben Bryden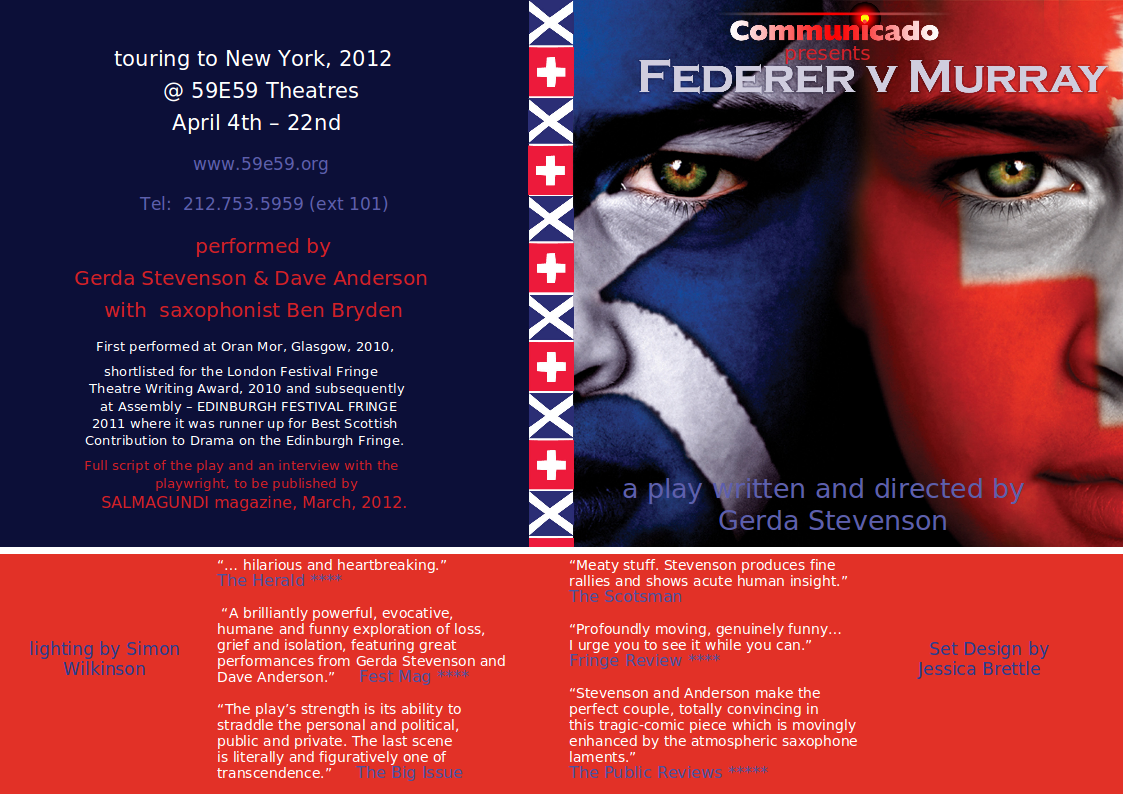 STEVENSON PLAY FLYER